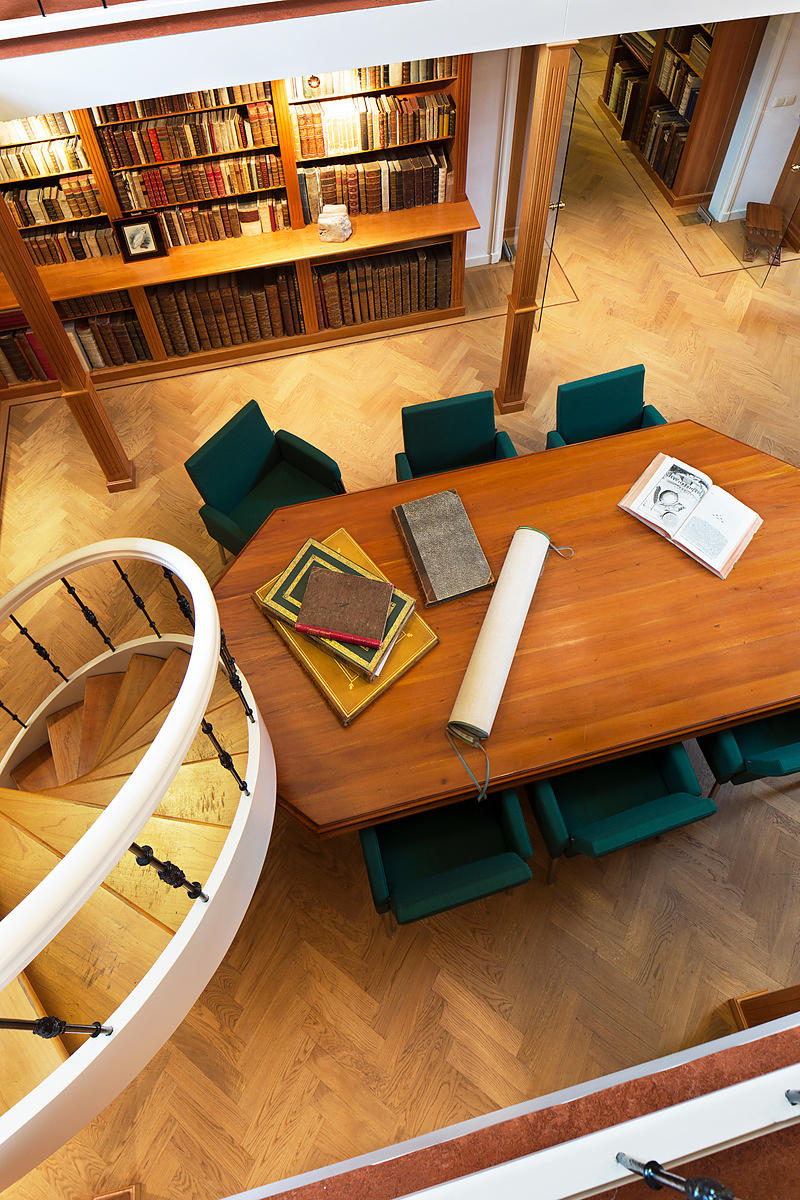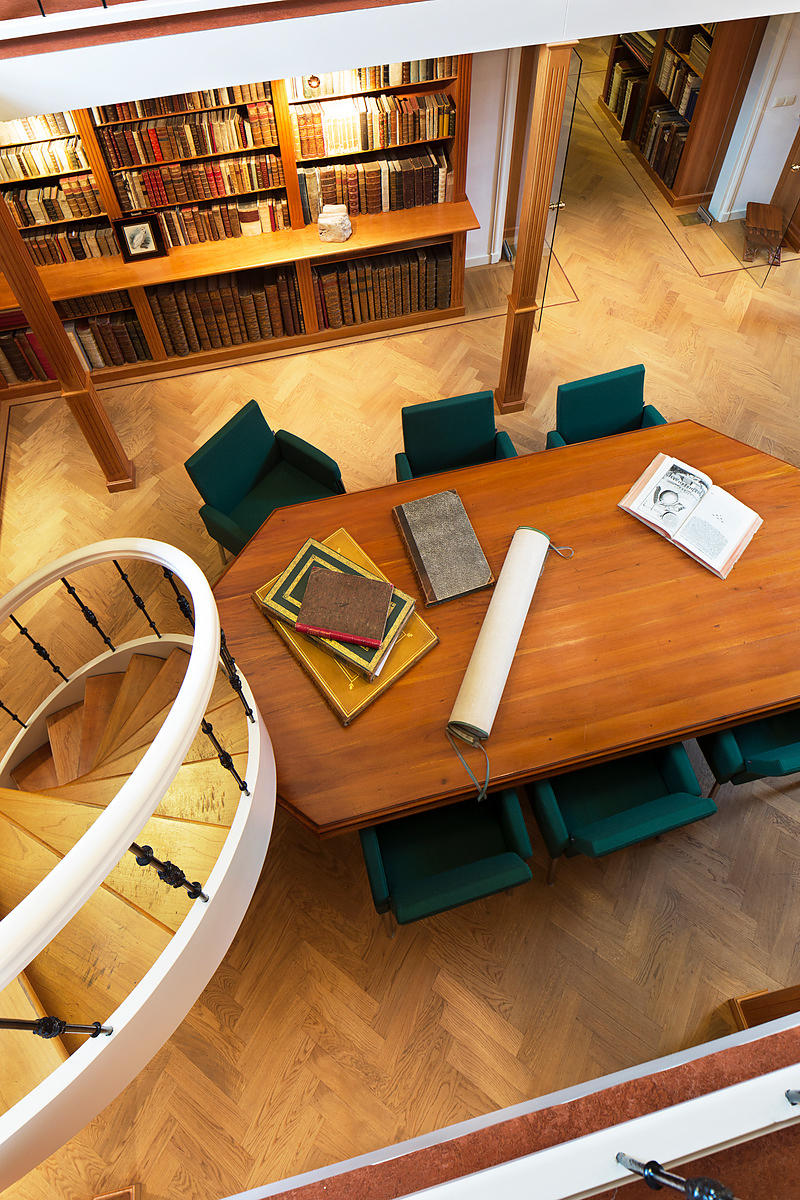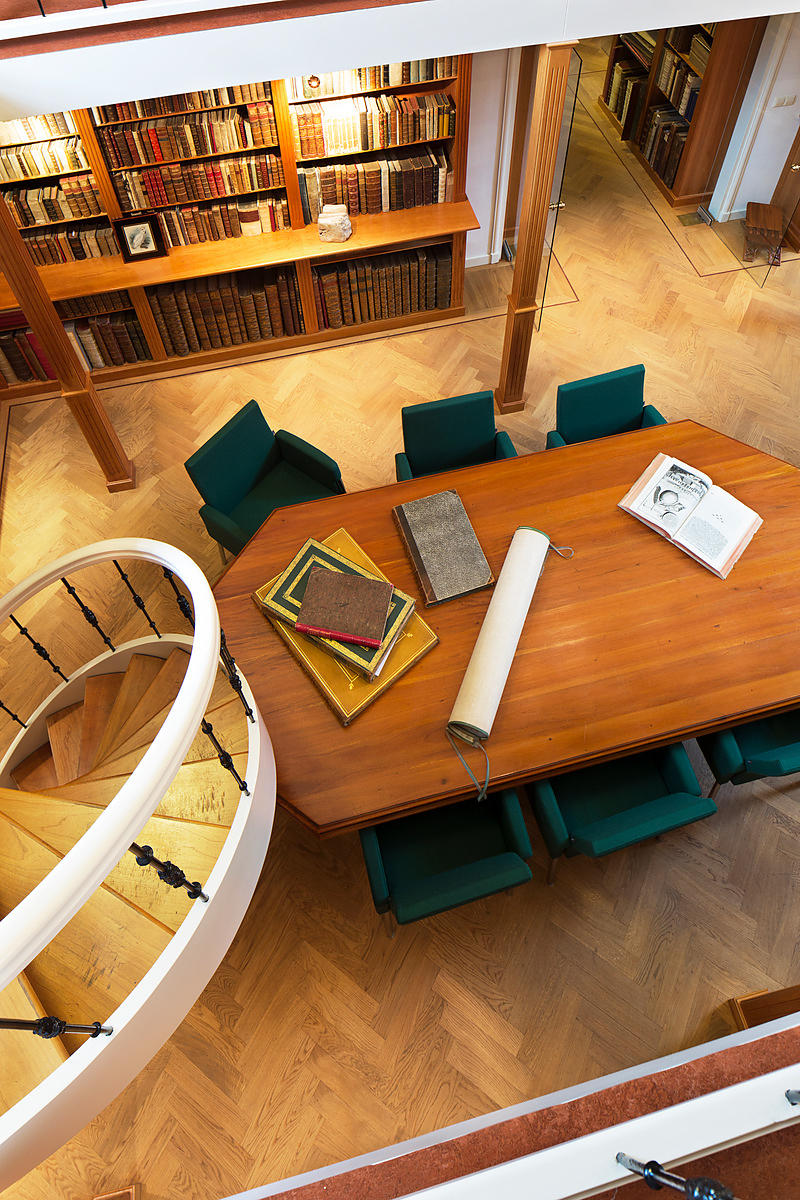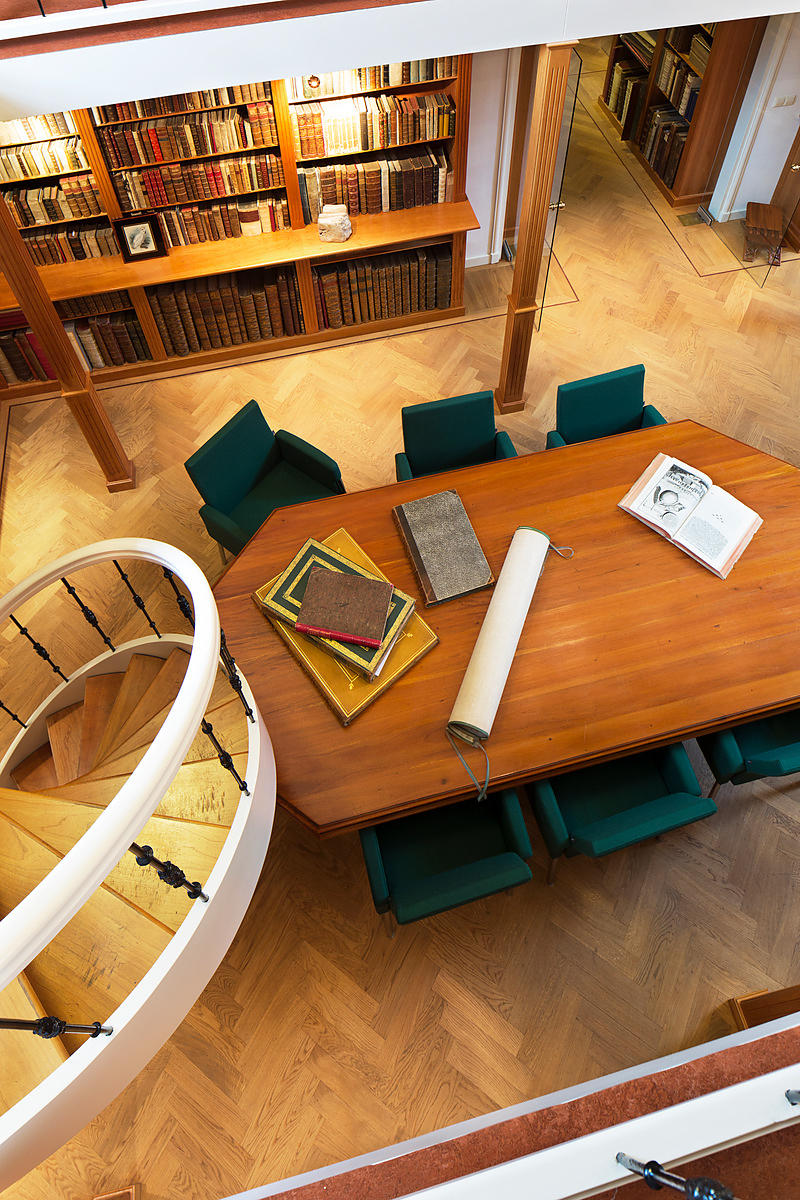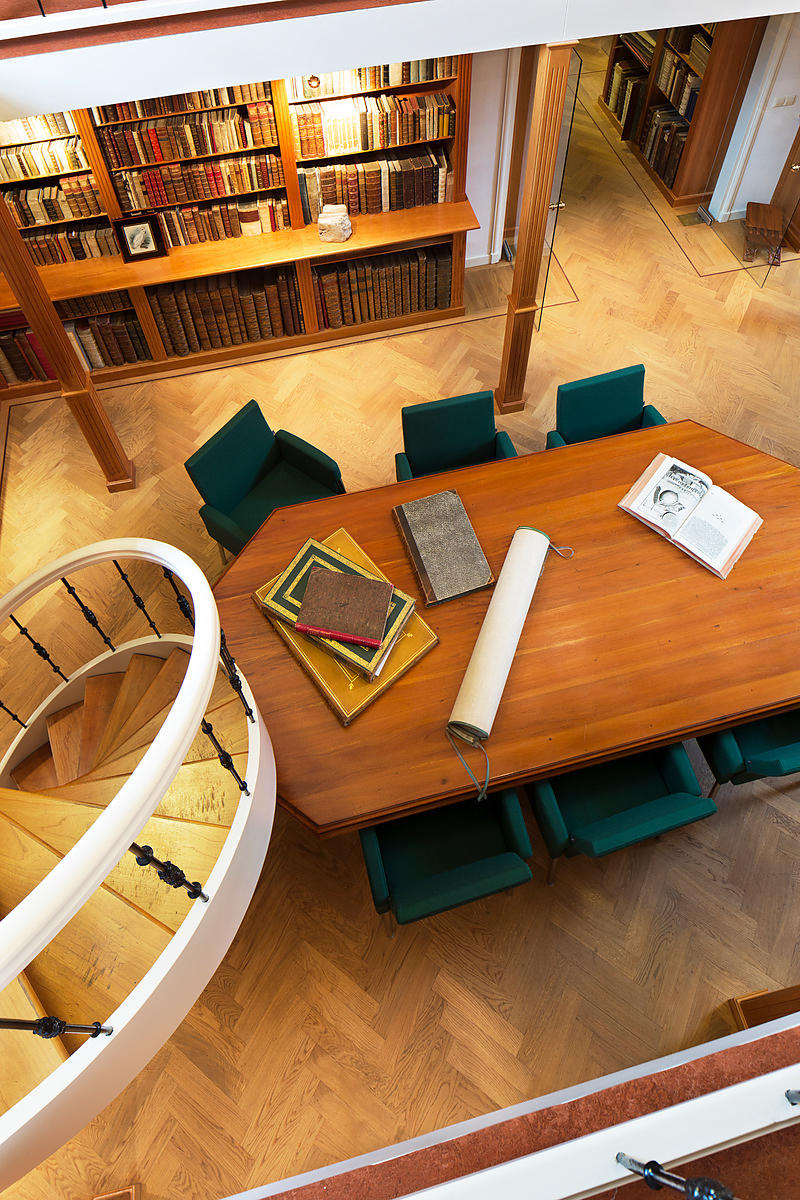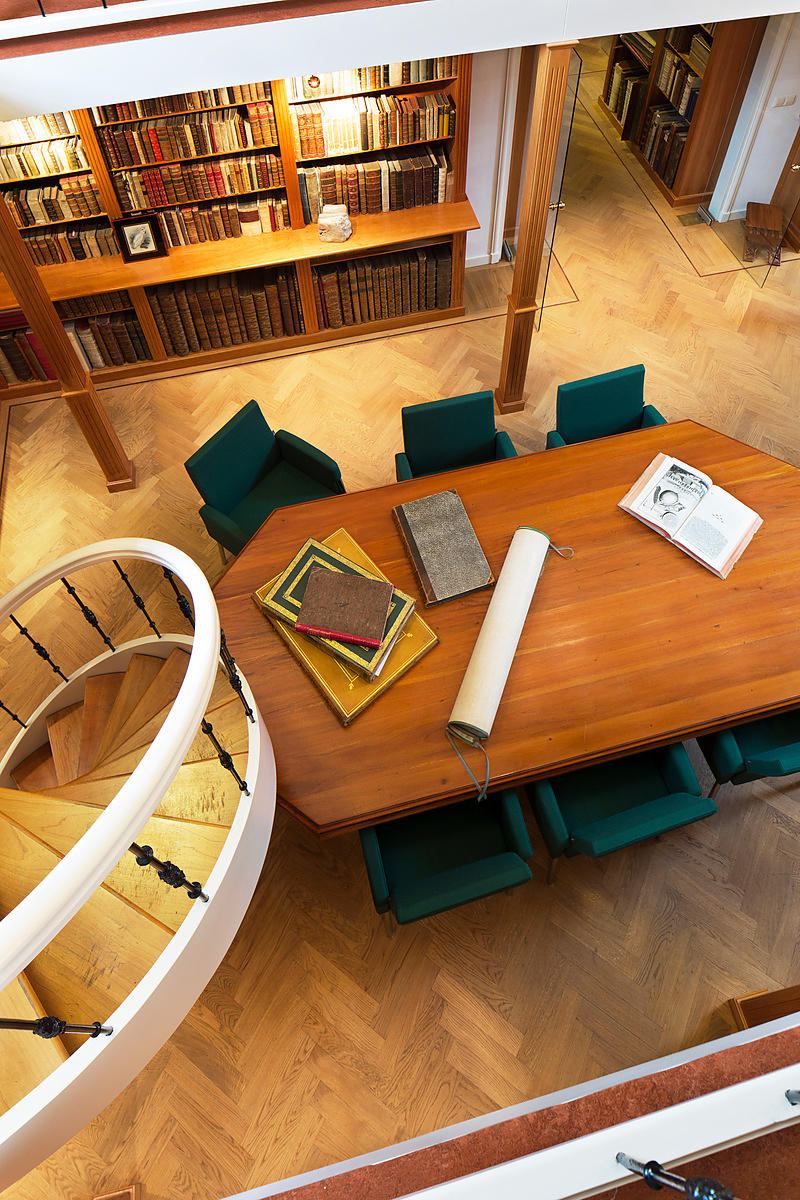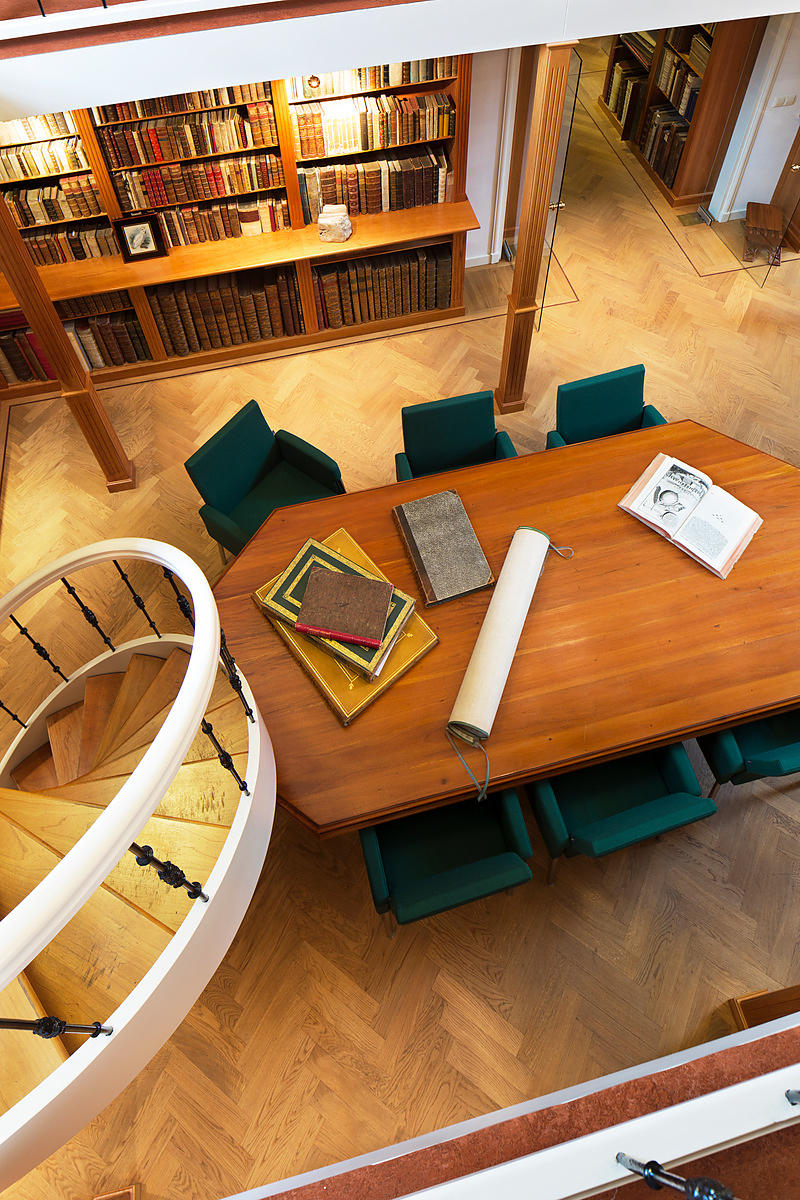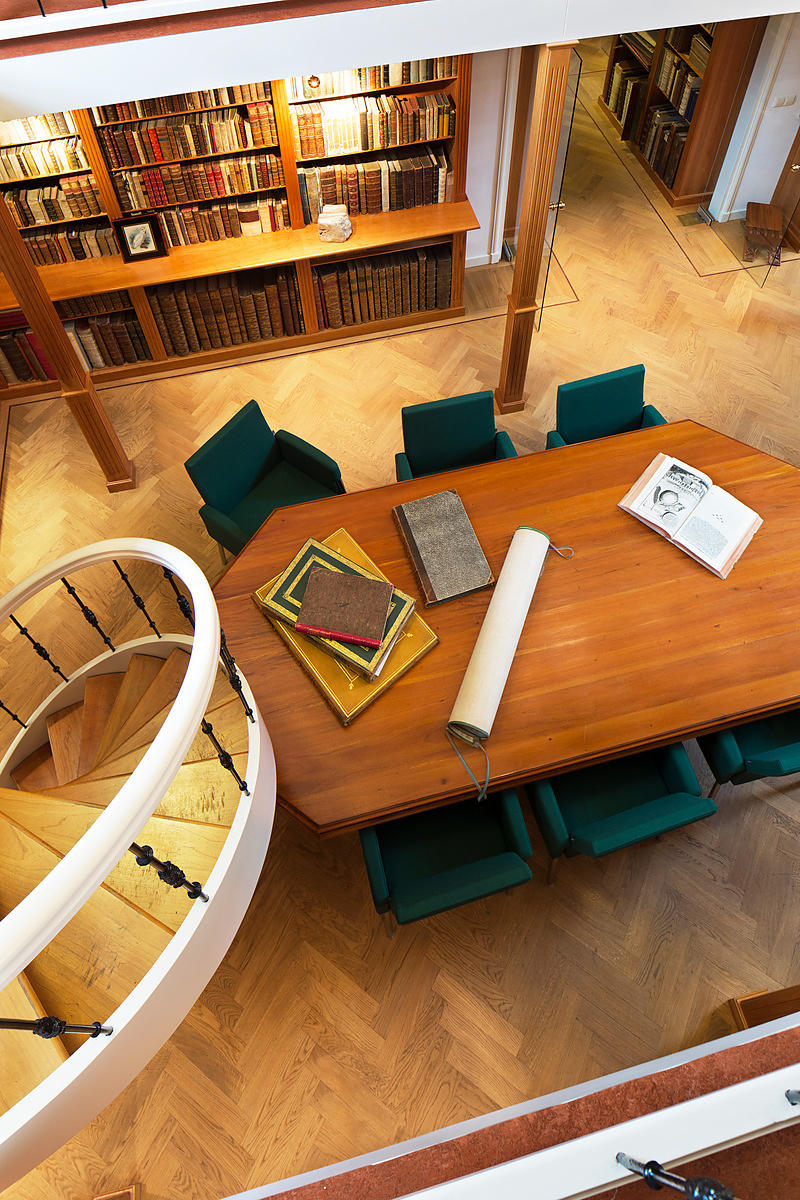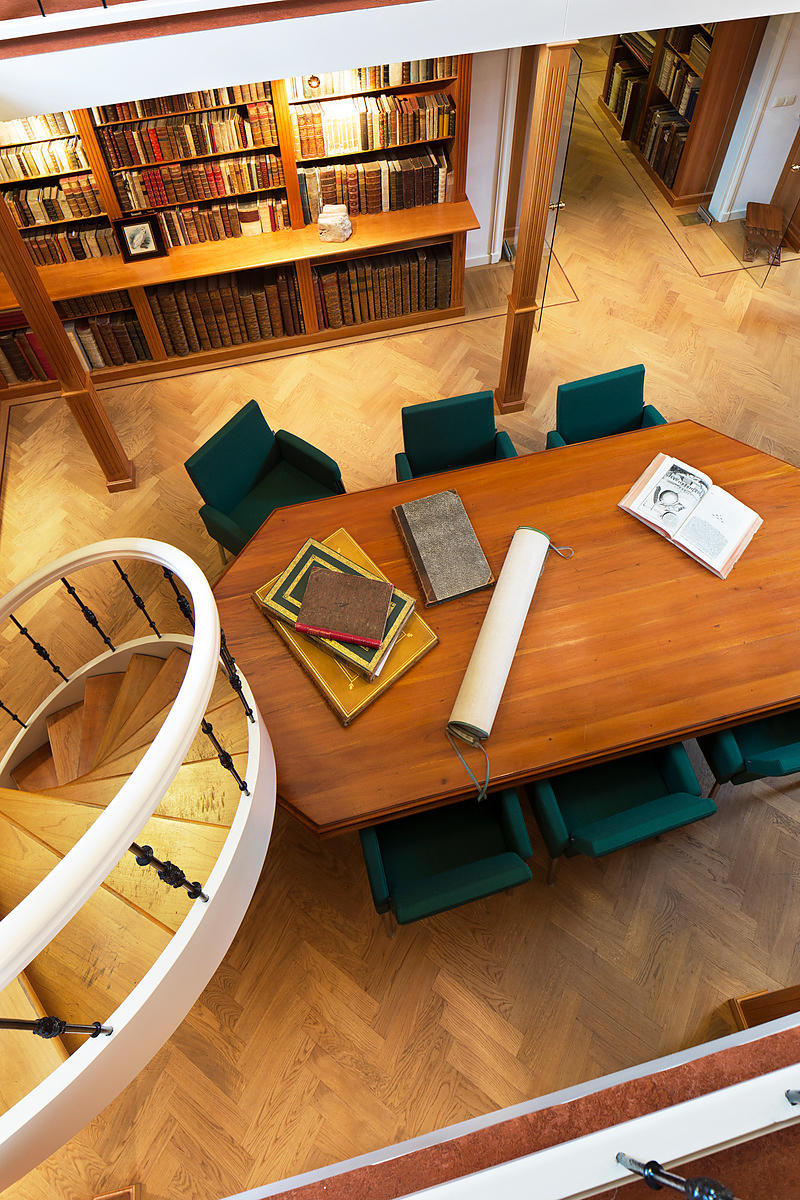 ORLICH, Leopold von.
Reise in Ostindien in Briefen an Alexander von Humboldt und Carl Ritter.
Leipzig, Mayer & Wigand, 1845. Large 4to. With 21 (of 22 plates), including 9 chromolithographs, 5 lithographs and 7 engravings; and 40 woodcut illustrations in the text. Publisher's green cloth, with blind tooling on boards and spine, gold blocked image of a building on the front board, title in gold on spine. The work is stored in a blue modern cloth chitsu (Japanese style folding case) with 2 bone fastenings and a white paper label, attached to the front of the case with clear tape. XVI, 298 pp.
€ 750
Rare first edition of Von Orlich's detailed description of his travels through India in 12 letters to the leading German geographers Alexander von Humboldt (1769-1859) and Carl Ritter (1779-1859). Leopold von Orlich (1804-1860) was a Prussian military officer and author of books on Prussian history and, more famously, on India, which he visited from 1841 to 1843.
The author travelled from London, via Gibraltar, Egypt and Aden to Bombay (now Mumbai) and onward to the north of India. Orlich intended to join the British during the First Anglo-Afghan War as a reporter, but by the time he arrived in Firozpur, Northwest Punjab, he was notified that the war had ended and the remaining British forces were retreating. He then travelled throughout parts of Pakistan and India, describing the country, its government by the British and the Indian people in a detailed and faithful manner.
Water staining to the lower margins of 2/3 of the work, not affecting the text. Most of the bolts unopened, some quires are slightly loose, spine has been restored.. Lacking 1 plate (of the Qutb Minar). With an ex-libris label of Robert & Maria Travis (thus from one of the greatest collections of illustrated books on India), a large ex-libris label with the coat of arms of Edward Law (1790-1871), Earl of Ellenborough and Governor-General of India, and a stamp below it "Earl of Ellenborough's heirlooms. Book No. 415.", all 3 on the front paste-down. This beautifully illustrated description of India is otherwise in good condition. Embacher 221; Howgego 1800-1850, I1; Lipperheide 1495. cf. (for the author) ADB 24 (1887), Orlich, Leopold von, pp. 424-426.
Related Subjects: