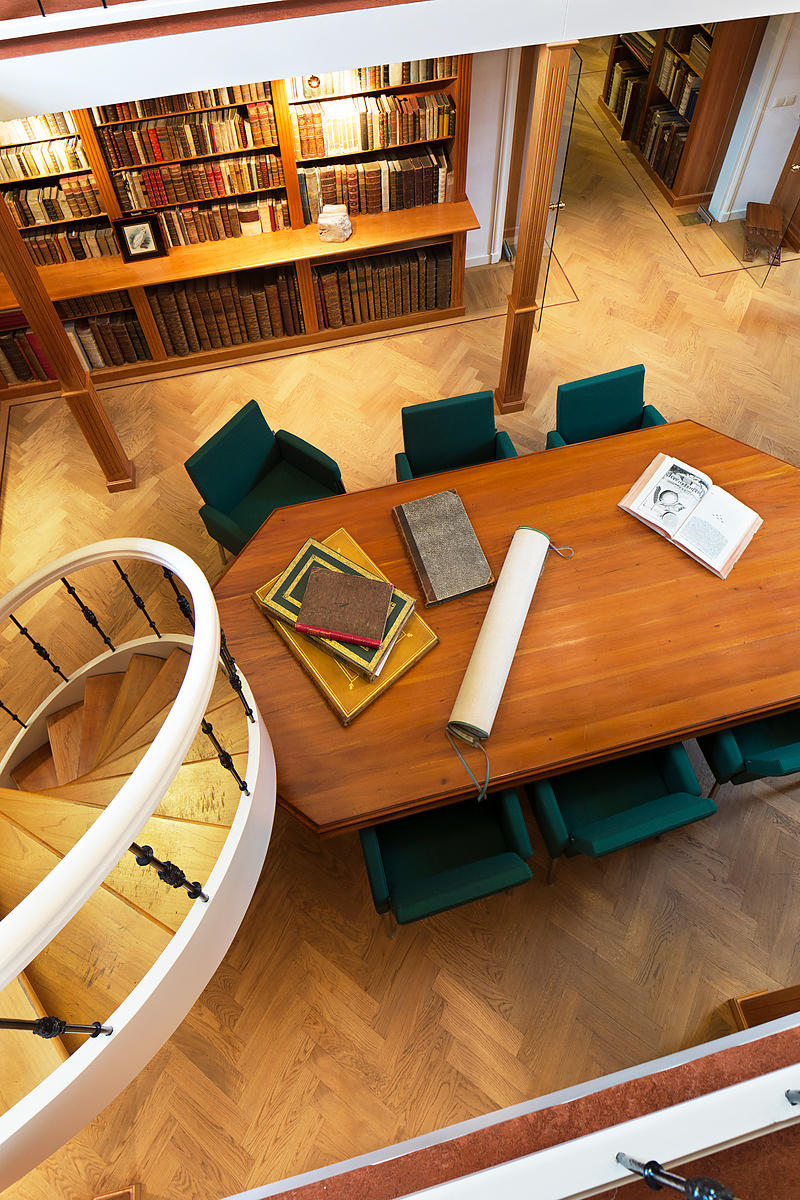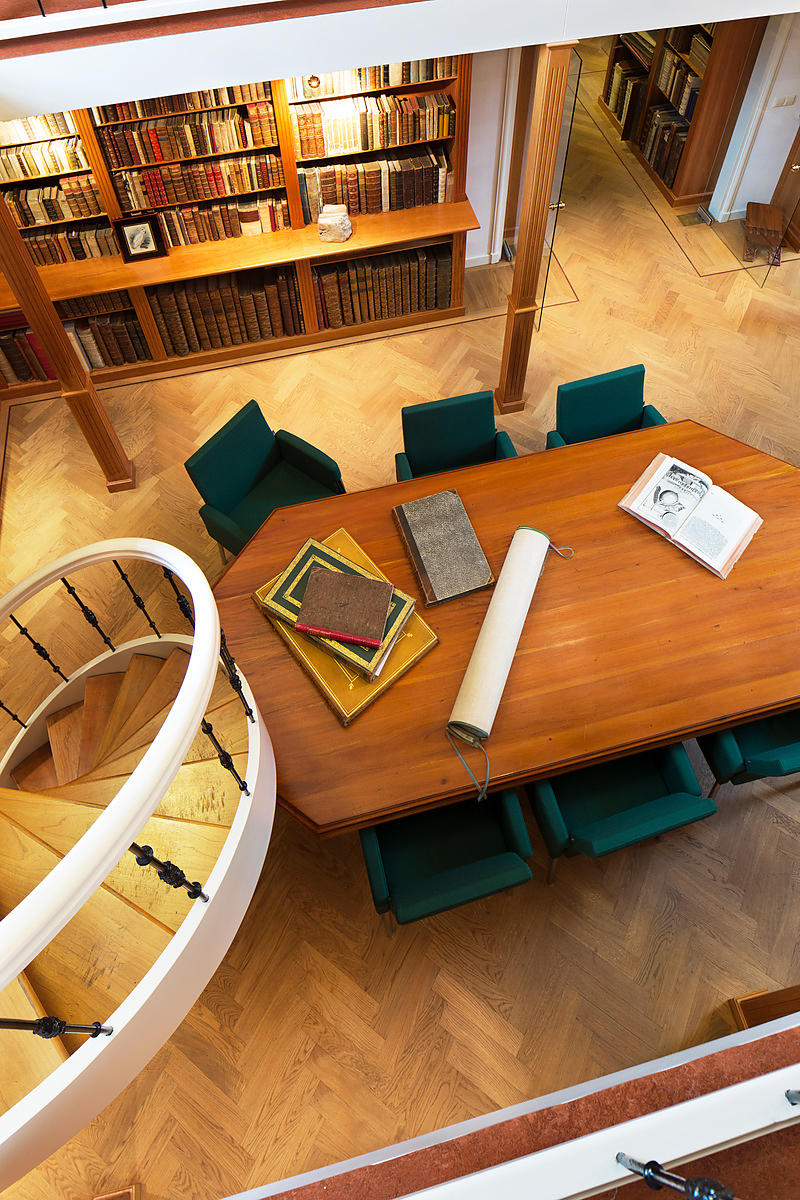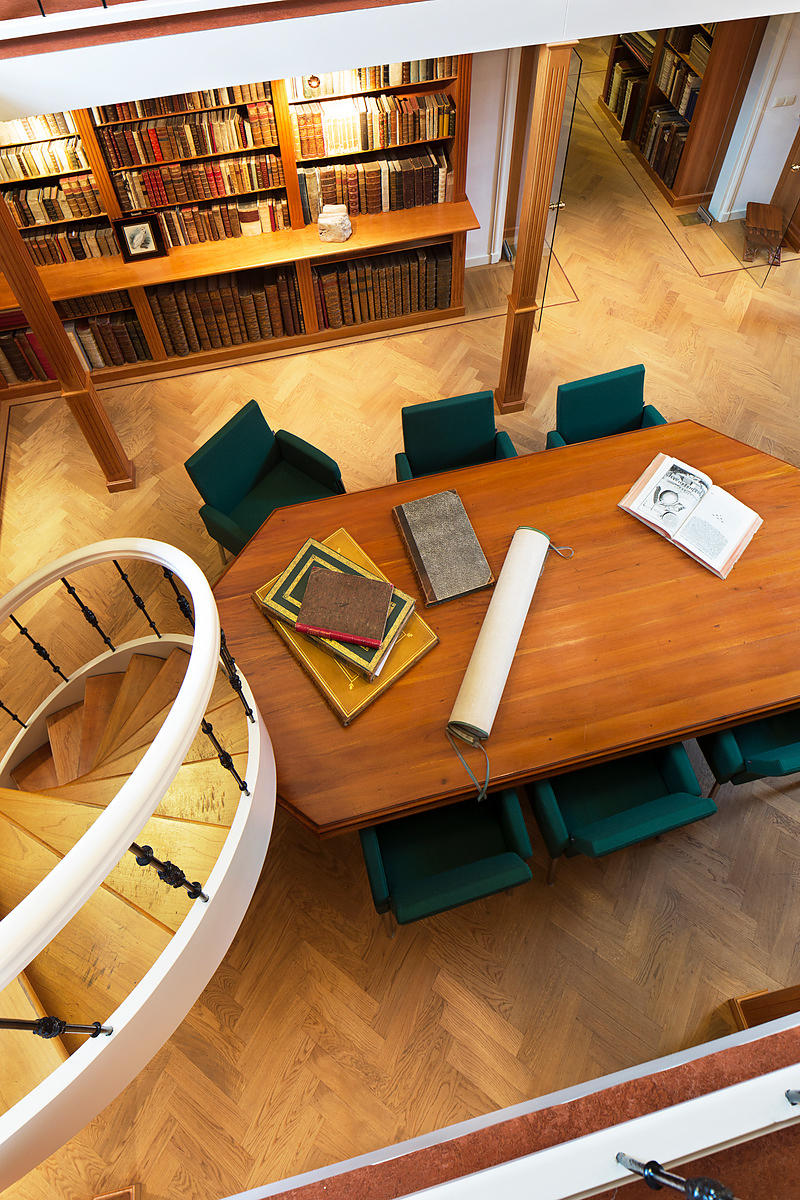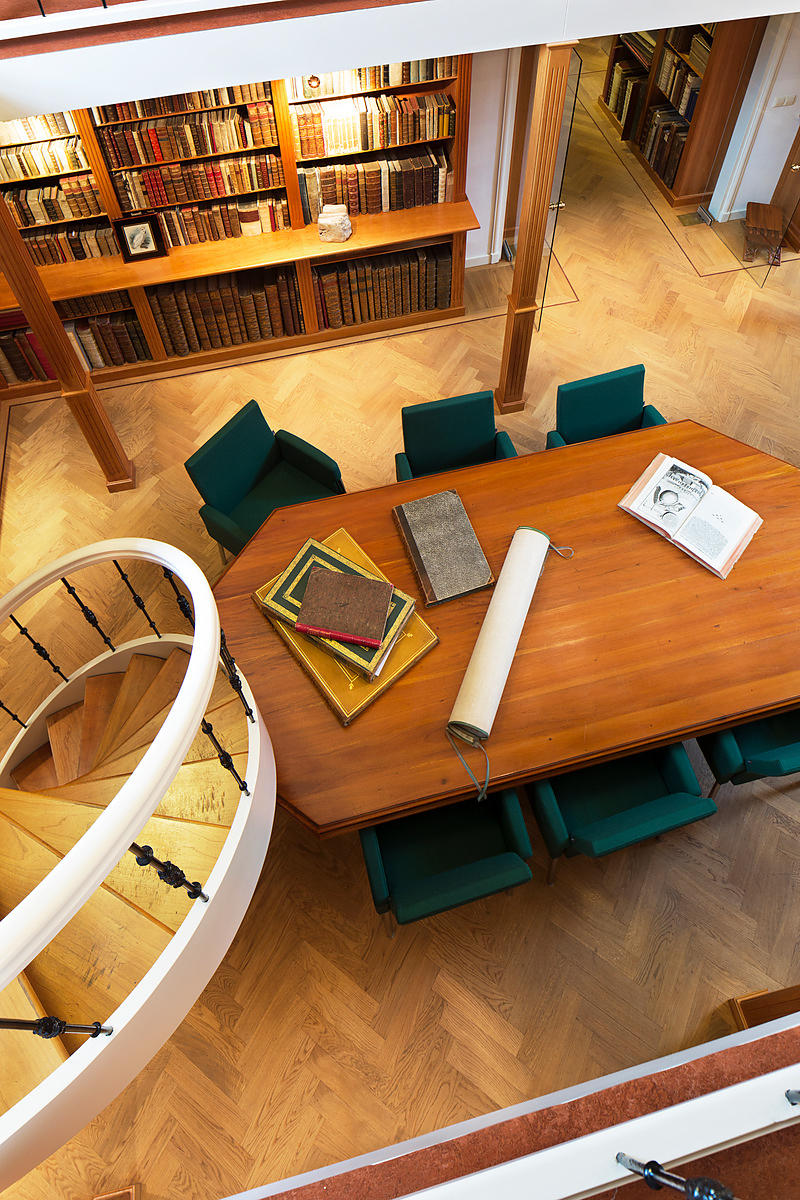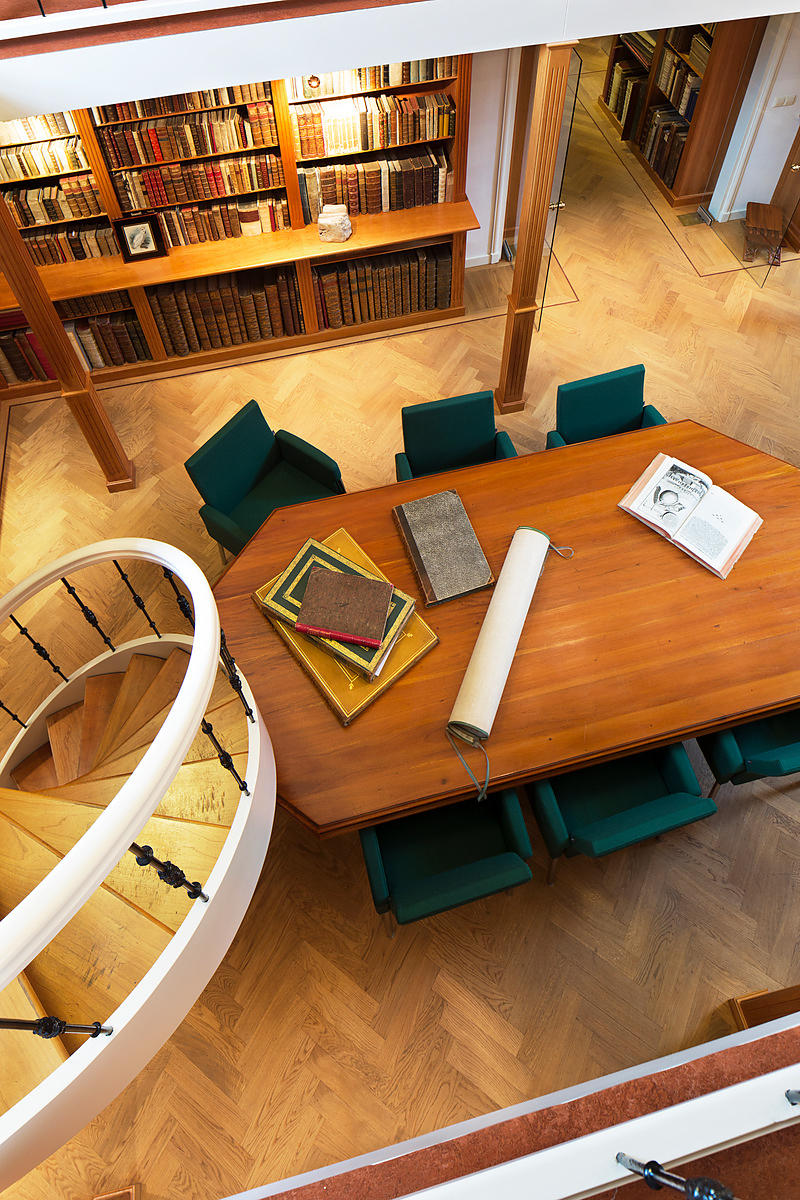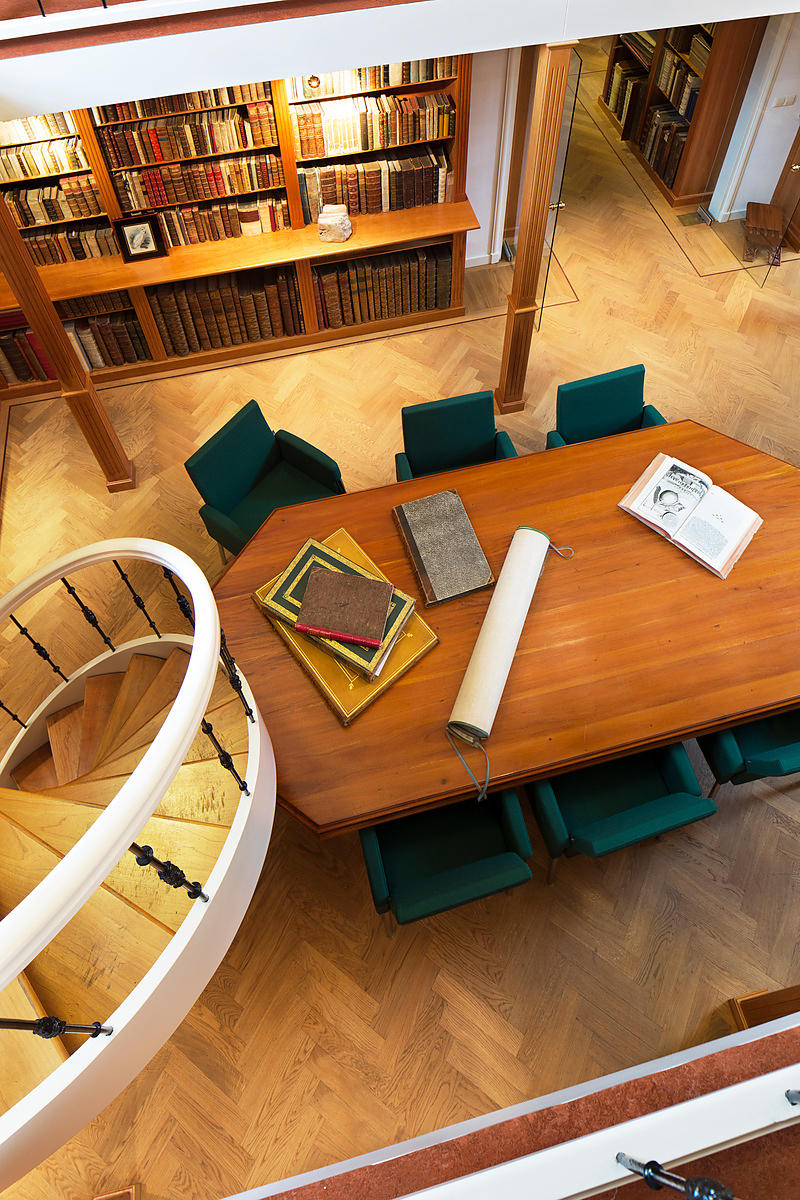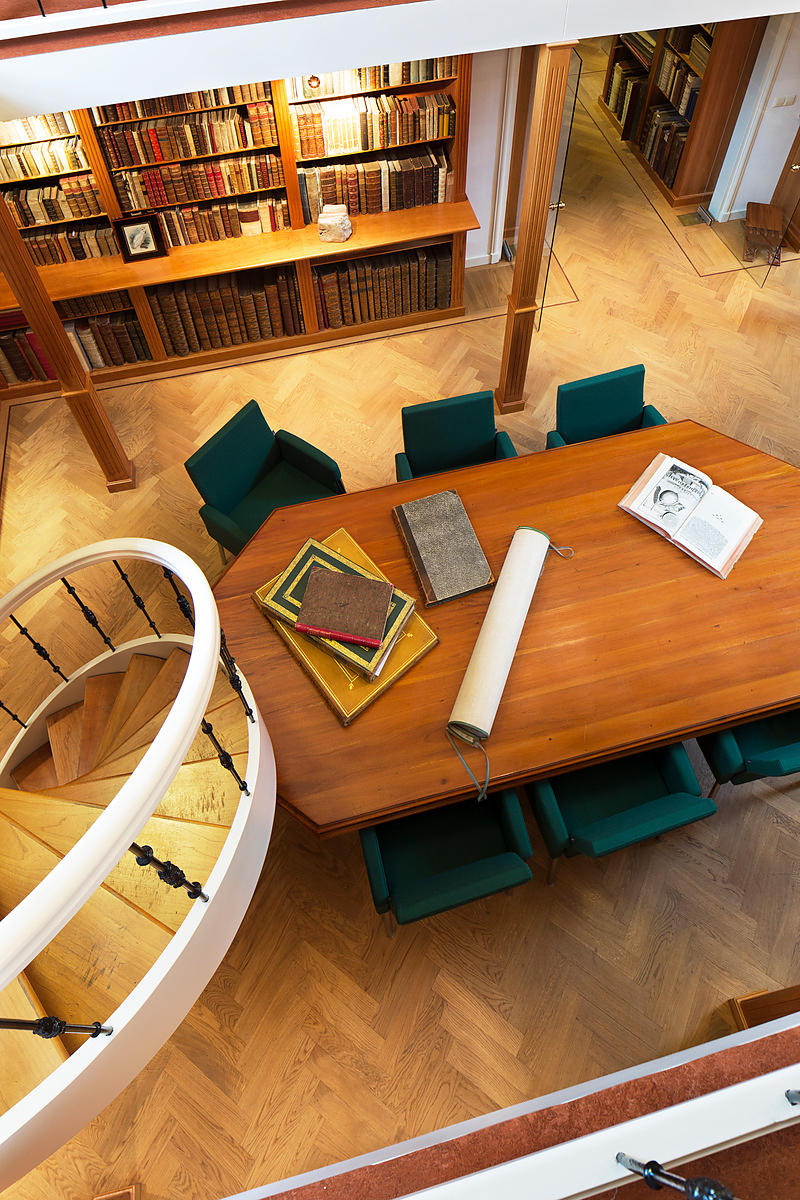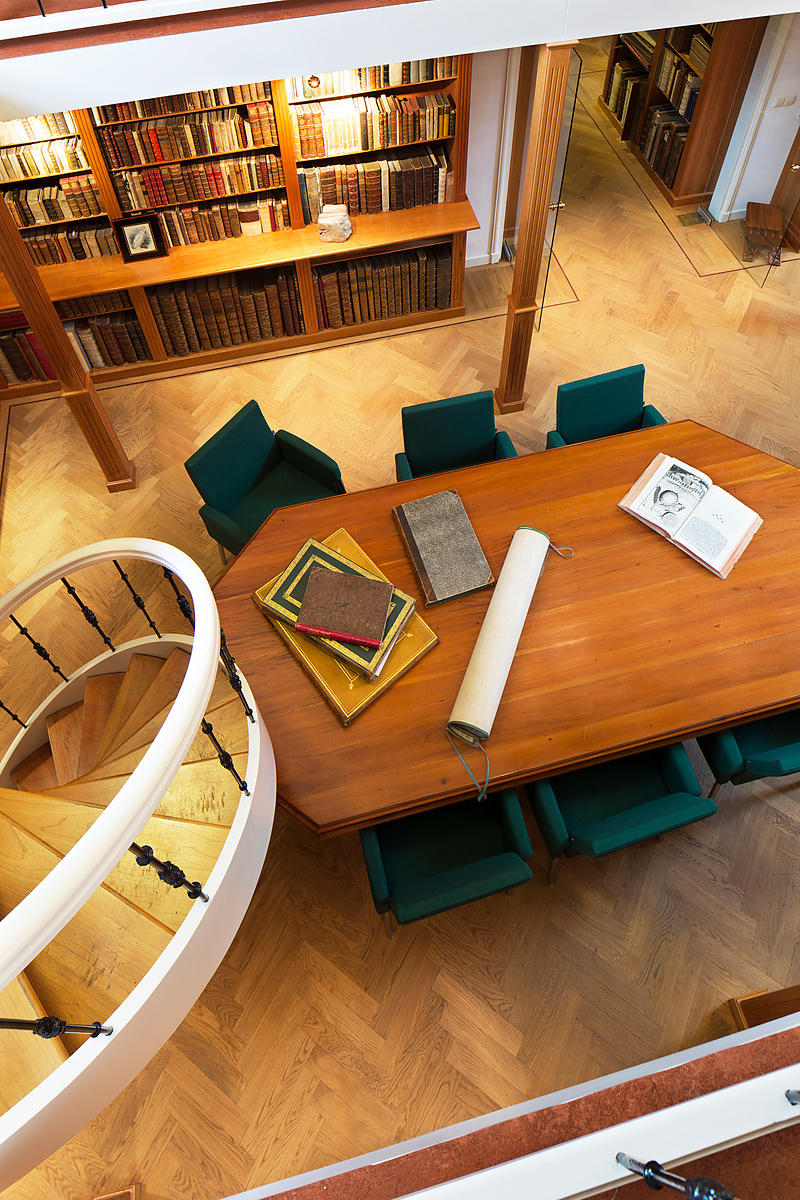 OZANNE, Nicolas-Marie.
Marine militaire ou recueil des differens vaisseaux qui servent a la guerre suivis des manoeuvres qui ont le plus de raport au combat ainsi qua l'ataque et la deffense des ports.
Paris, the author, J. François Chereau, [1762]. 8vo. A wholly engraved book, with a title-page in an architectural frame, armorial dedication illustration with allegorical figures, 50 engraved leaves (1 folding), including 44 with illustrations of ships. Modern half calf.
€ 1,500
First edition of a wholly engraved and well-illustrated account of battleships, other naval vessels, and naval manoeuvres, by Nicolas-Marie Ozanne (1728-1811), known as Ozanne l'aîné, who worked as an artist for the French navy. The title is followed by an illustrated engraved dedication to (Etienne François), Duke of Choiseul (1719-1785). Leaves 2 and 3 contain the "Avertissement" and table of contents, leaves 4 to 50 illustrate and describe battleships with 40 to 120 guns, other types of ships, battle orders, a windward and leeward attack, chasing an enemy ship, forcing the enemy to fight, avoiding a fight, forcing a passage through an enemy line, etc. In engravings 5 to 20 each illustration shows a different kind of ship, with notes about it and sometimes a decorative tailpiece. Most of the illustrations in engravings 23 to 48 show sea battles or manoeuvres, with an explanatory text and in most cases a plan at the foot showing the positions and movements of the ships.
The title-page has a small abrasion and small holes in the background shading and some small drops of glue, one pinhole runs through most of the leaves, and a minor water stain in the foot margin of a few leaves. Still a good copy of a wholly engraved and well-illustrated work on battleships and naval strategy.
Berlin Kat. 1463 (later ed.?); Cat. NHSM, p. 750 (later ed.?); Cohen, Livres a Gravures, col. 778; Lewine, p. 399; Polak 7234.
Related Subjects: