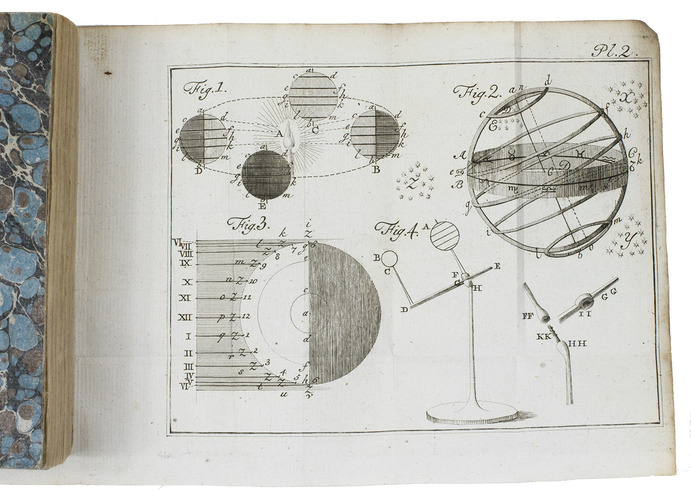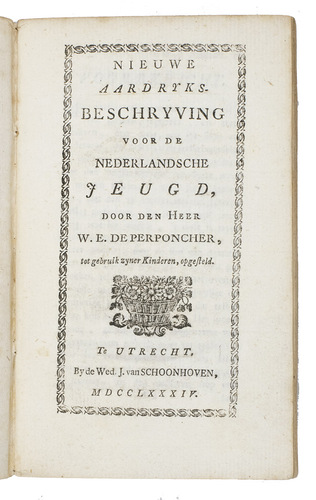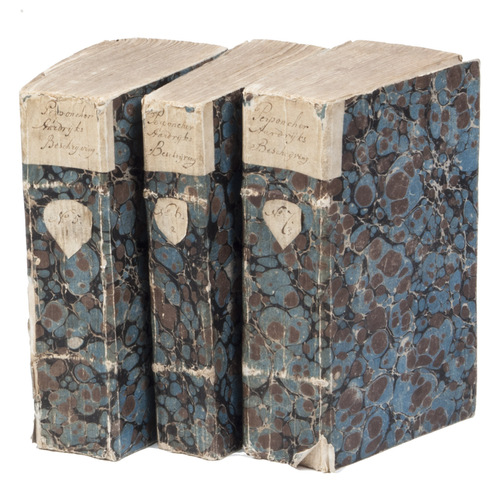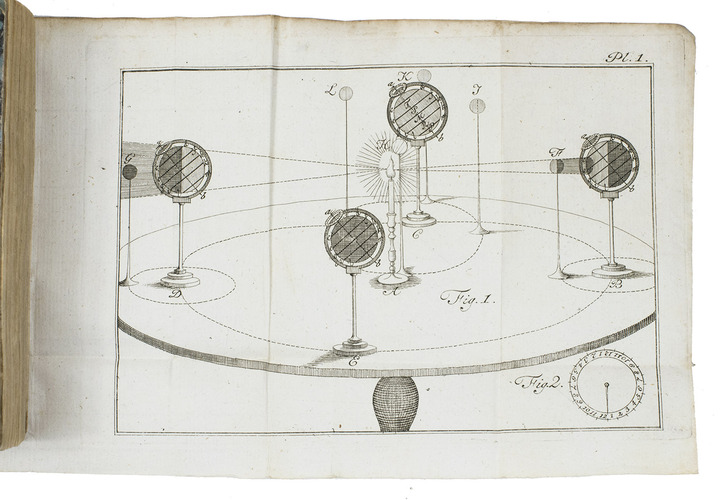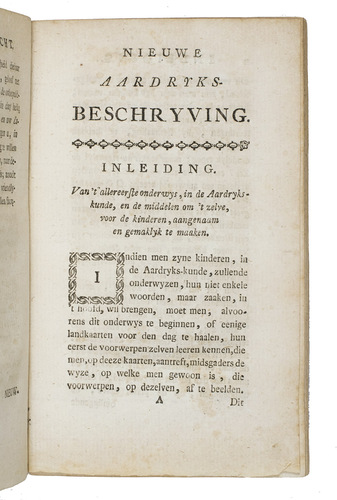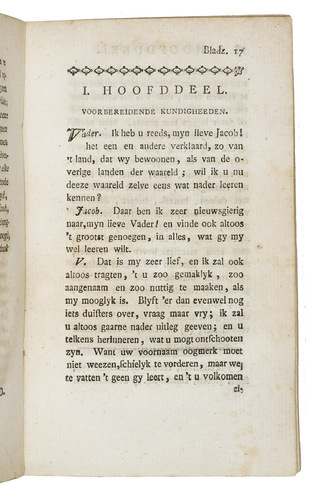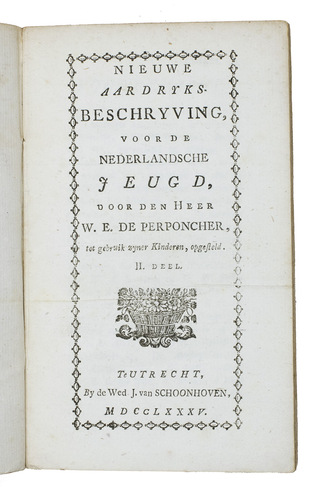 PERPONCHER SEDLNITZKY, Willem Emmery Baron de.
Nieuwe aardryks-beschryving voor de Nederlandsche jeugd, tot gebruik zyner kinderen, opgesteld.
Utrecht, widow of Johannes van Schoonhoven, 1784-1786. 3 volumes. 12mo. With 4 folding engraved plates illustrating the planets, the solar system and the stellar constellations. Contemporary marbled stiff paper wrappers. XL, 532; X, 432, [1]; VI, 592, [4] pp.
€ 1,750
Complete set of De Perponcher's famous school books on the geography of the world, originally composed for the education of his own children. Willem Emmery Baron de Perponcher Sedlnitzky (1741-1819) helped introduce the pedagogical "enlightenment" in The Netherlands. His present preface explains his method of educating children from the very beginning and in all subjects, telling which books he chooses and which steps he takes. The present complete geographical course comes before the catechism and before Holberg's general history, directly after the simplest readers. De Perponcher abandoned the popular dialogue form for pure description, treating world geography in its widest sense, including anthropology and demography. The first volume includes a description of Friesland by P. Wierdsma. In very good condition. Buijnsters, BNK 537 (3 plates); STCN (4 copies, incl. 1 incomplete); cf. Bibelebontse Berg, p. 208 & passim; for Perponcher: Reijers, Leven en Werk van Willem Emmery de Perponcher Sedlnitzky.
Related Subjects: