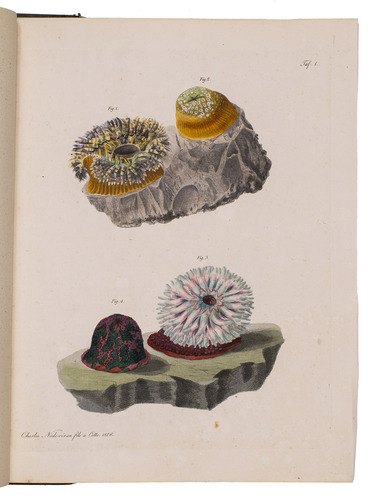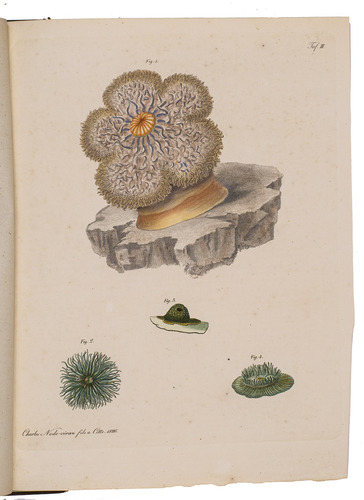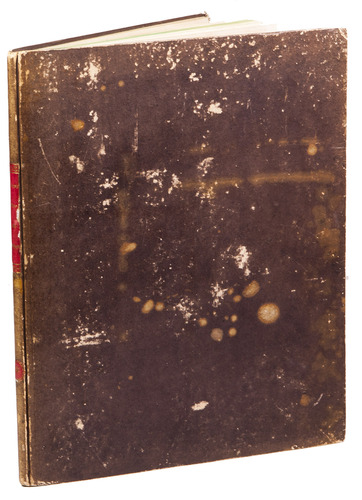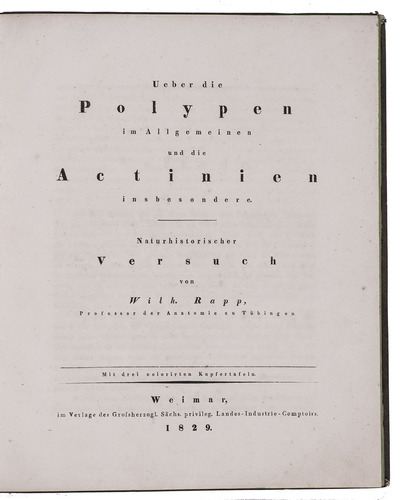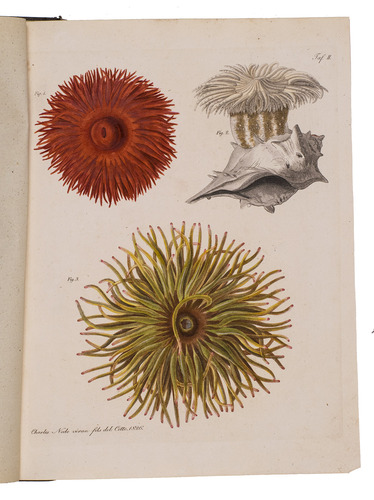 RAPP, Wilhelm.
Ueber die Polypen im Allgemeinen und die Actinien insbesondere.
Weimar, Landes-Industrie-Comptoirs, 1829. 4to. With 3 engraved plates, printed in colour and finished by hand, by Charles Node, dated 1826. Contemporary purple/brown boards. IV, 62 pp.
€ 1,250
First edition of a work on polyps (coral and sea anemones), and in particular on the genus Actinia (sea anemones), by the German doctor and zoologist Wilhelm Rapp (1794-1868). It opens with a brief preface and an introduction to coral and its classification. The first half of the main text describes different orders and families of coral, both stony and soft coral, including Milleporidae, Pennatulacea, Zoanthus, Madrepora, and more. The second half covers the genus Actinia, with descriptions of 23 different types of anemones, several of which are depicted on the colour plates.
In very good condition, with only a few faint spots. Boards slightly rubbed. BMC NH, p. 1646; Nissen, ZBI 3295.
Related Subjects: