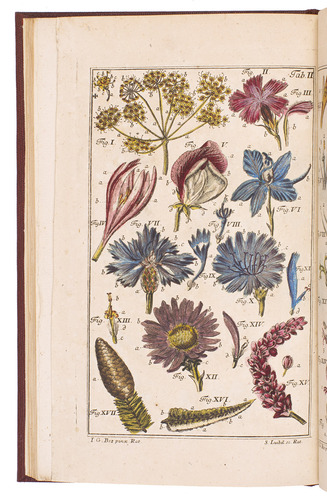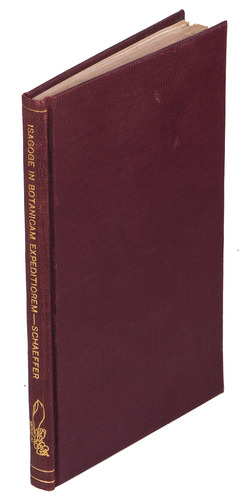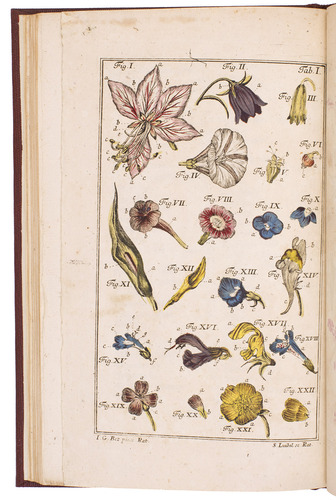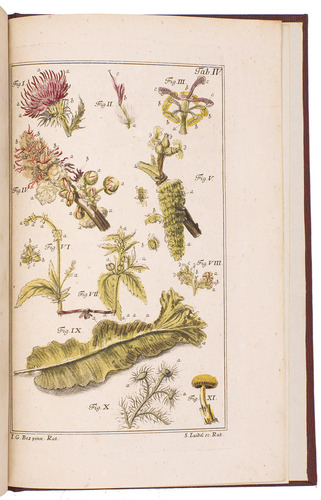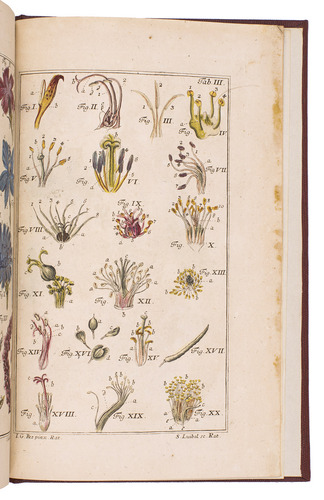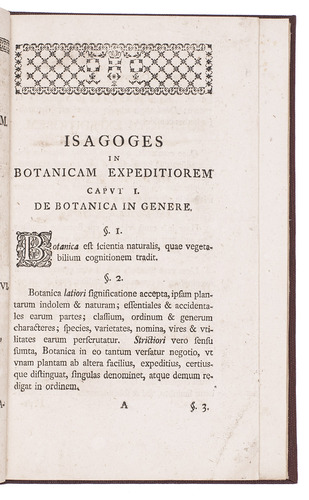 SCHAEFFER, Jacob Christian.
Isagoge in botanicam expeditiorem iconibus aeri incisis et pictis illustrata.Regensburg, F. Zunkel, 1759. 8vo. With engraved illustration on title-page and 4 hand-coloured engraved plates. Modern reddish brown cloth.
€ 1,250
Rare first and only edition of a botanical work by the German clergyman-naturalist Jacob Christian Schaeffer (1718-1790). "His first botanical publication was an Isagoge in botanicam expeditiorem (1759), a preliminary to his Botanica expeditior of 1760. This guide to botany consists of an enumeration of all genera in tabular form, followed by extensive synonomy. The books brings little new but is interesting because it is one of the first few German works in which the Linnaean generic reform, taxonomic as well as nomenclatural, if fully accepted" (Stafleu). The present work includes a chapter explaining the classification systems of Tournefort, Rivinus and Linnaeus. The fore-edge margin of one of the plates slightly soiled and some spots on the title-page, but otherwise in very good condition.[12], 96, [8] pp.l Pritzel 8110; Soulsby 638; Stafleu & Cowan 10470; Stafleu, Linnaeus and the Linnaeans, p. 254.
Related Subjects: