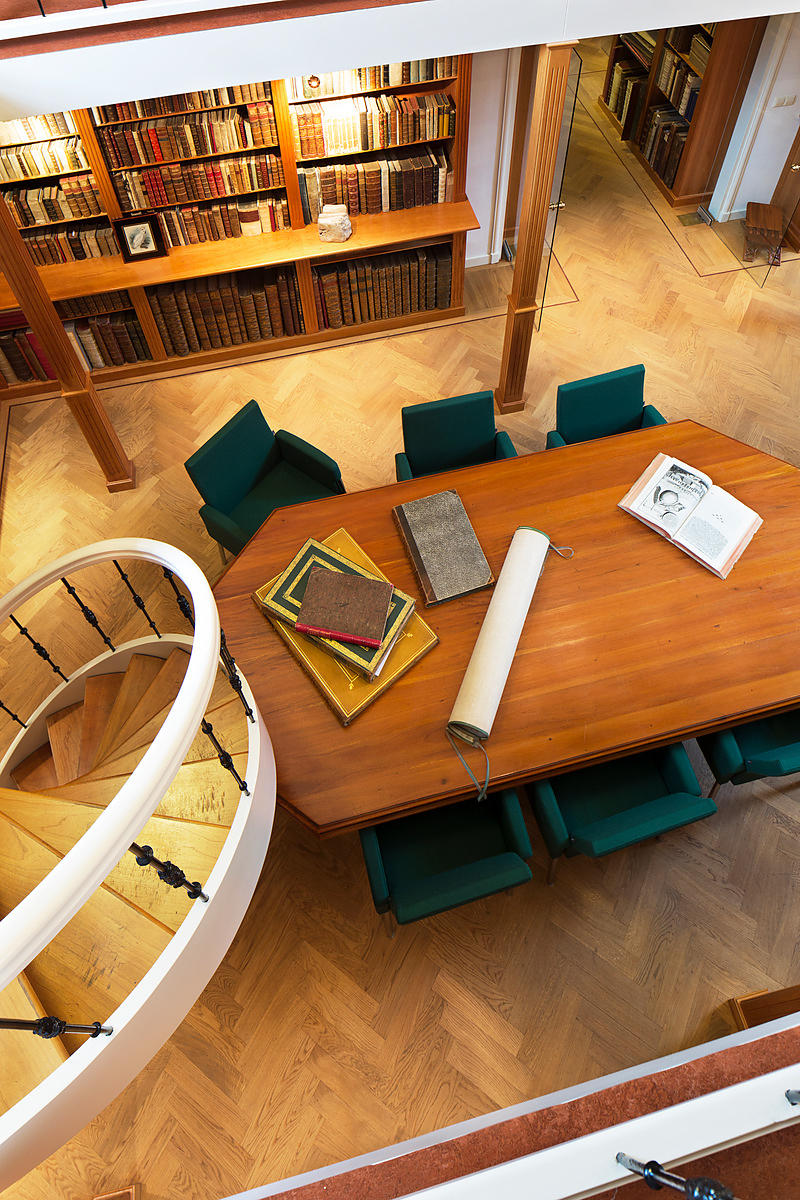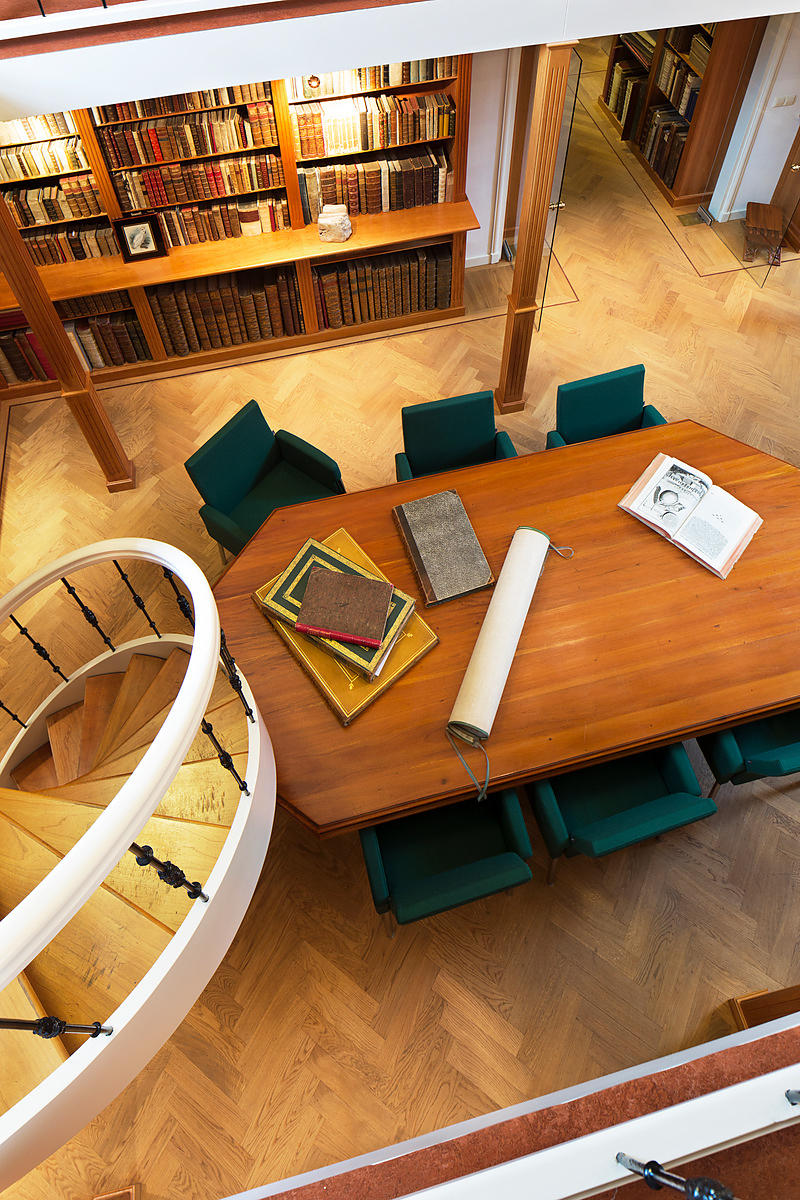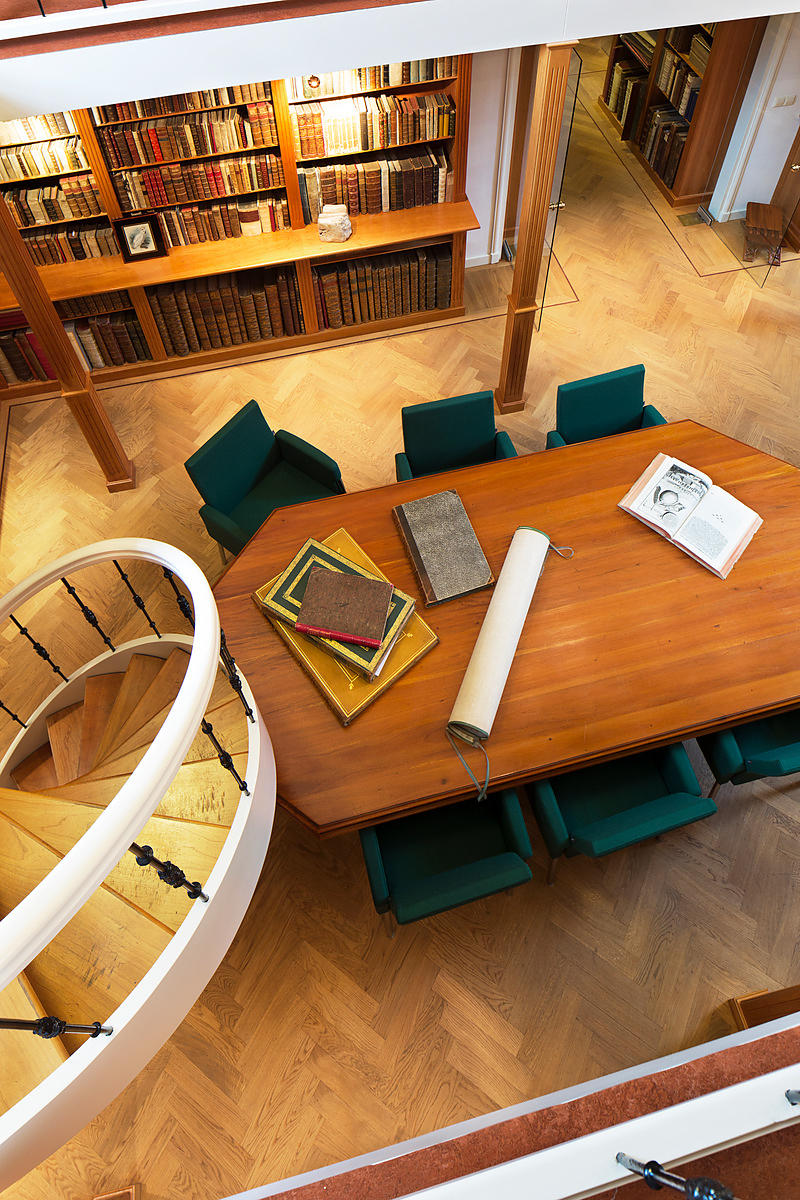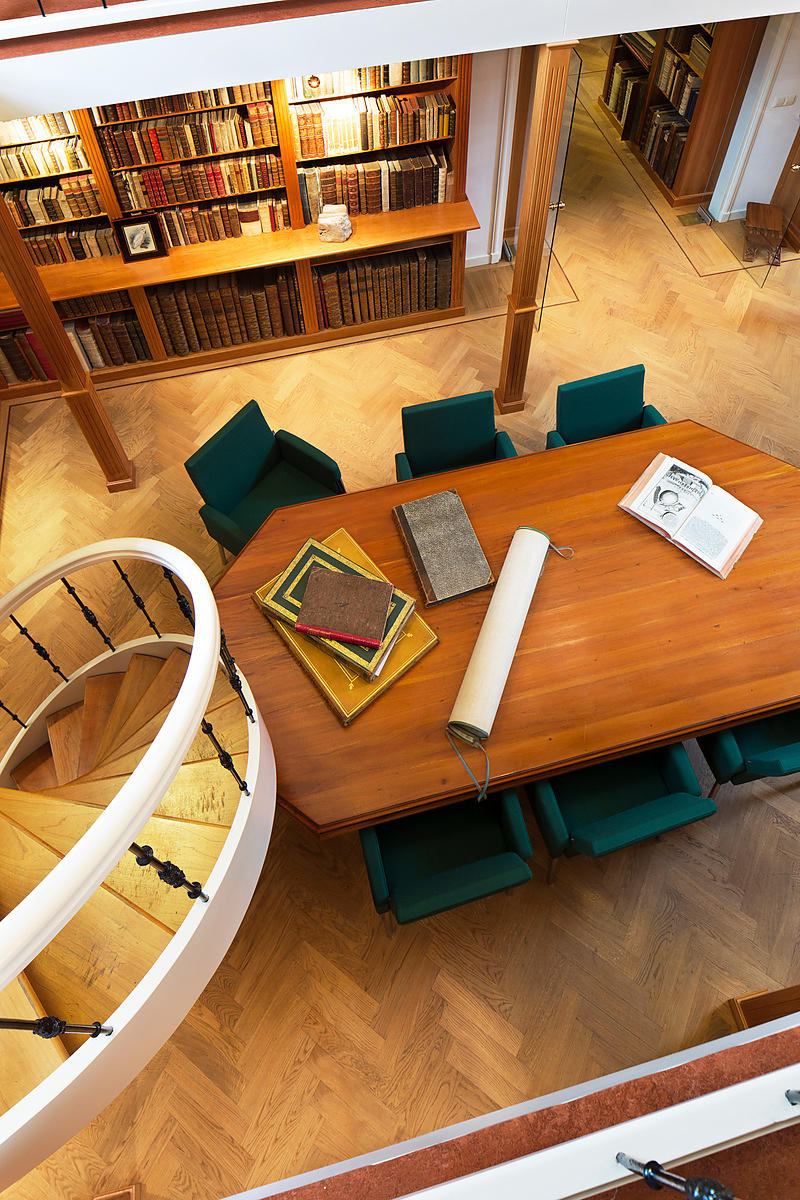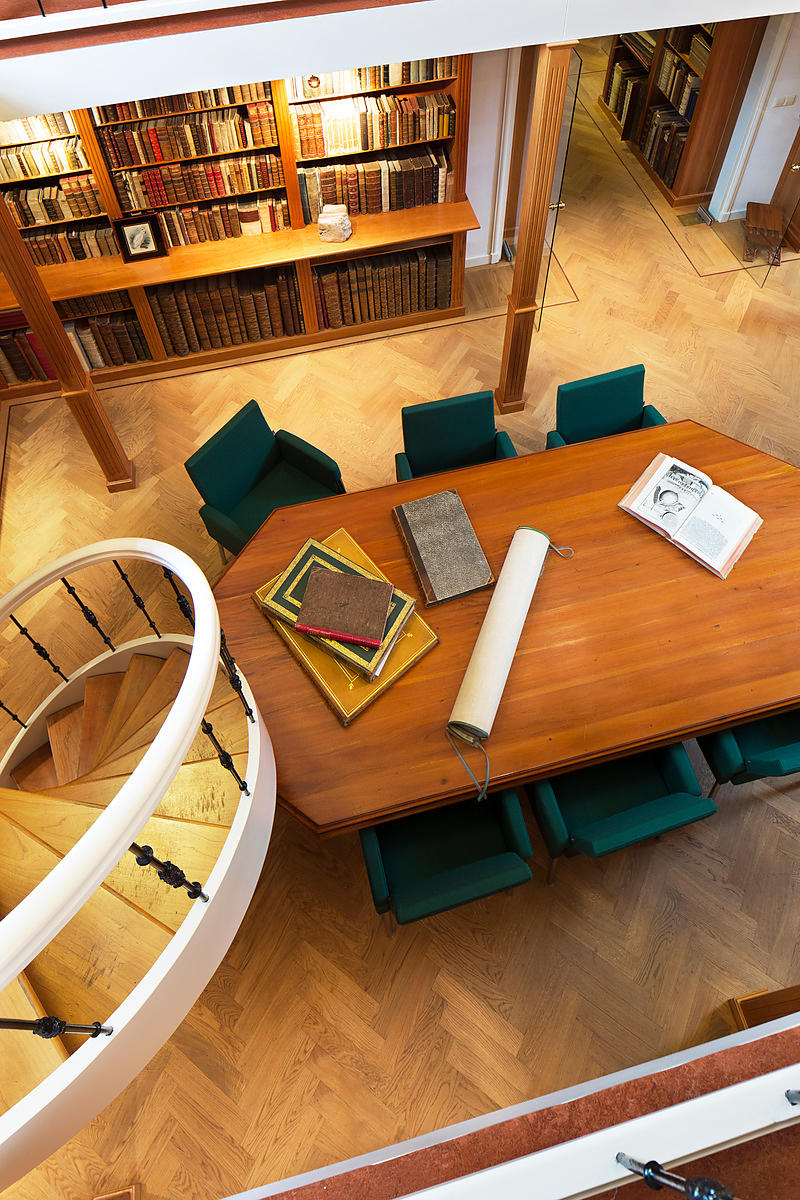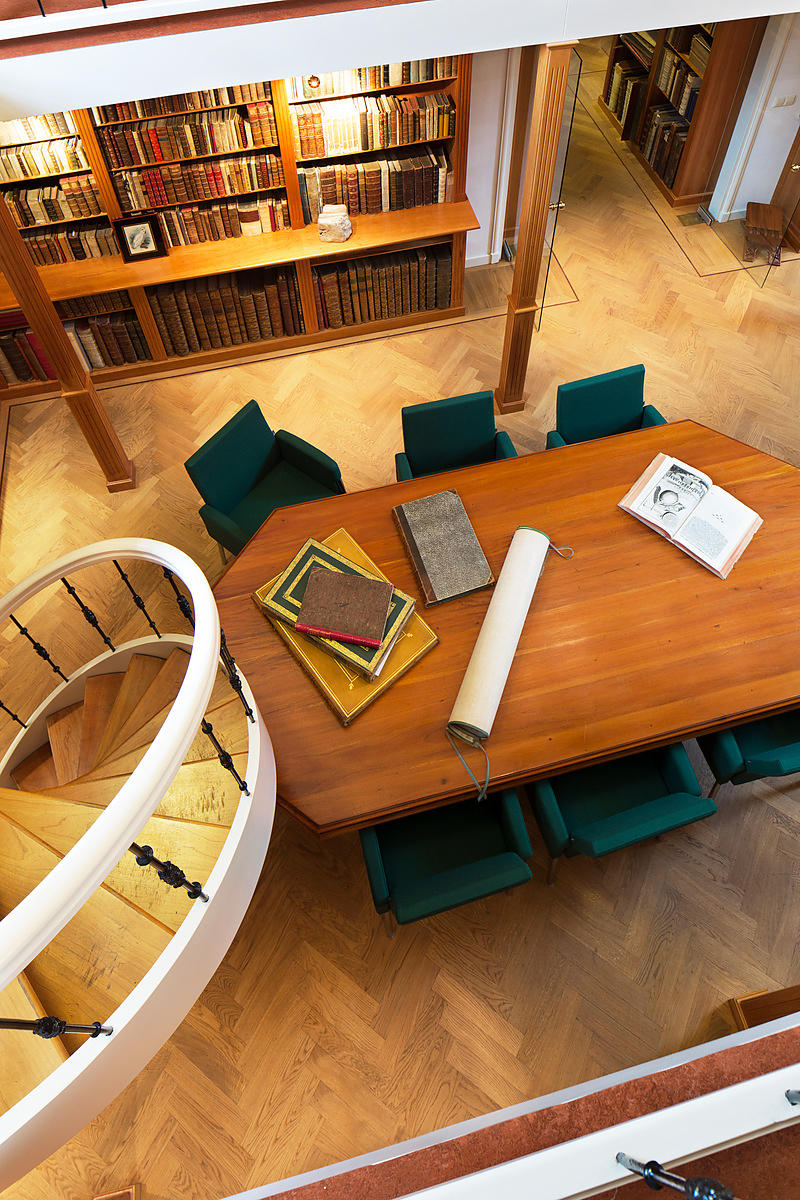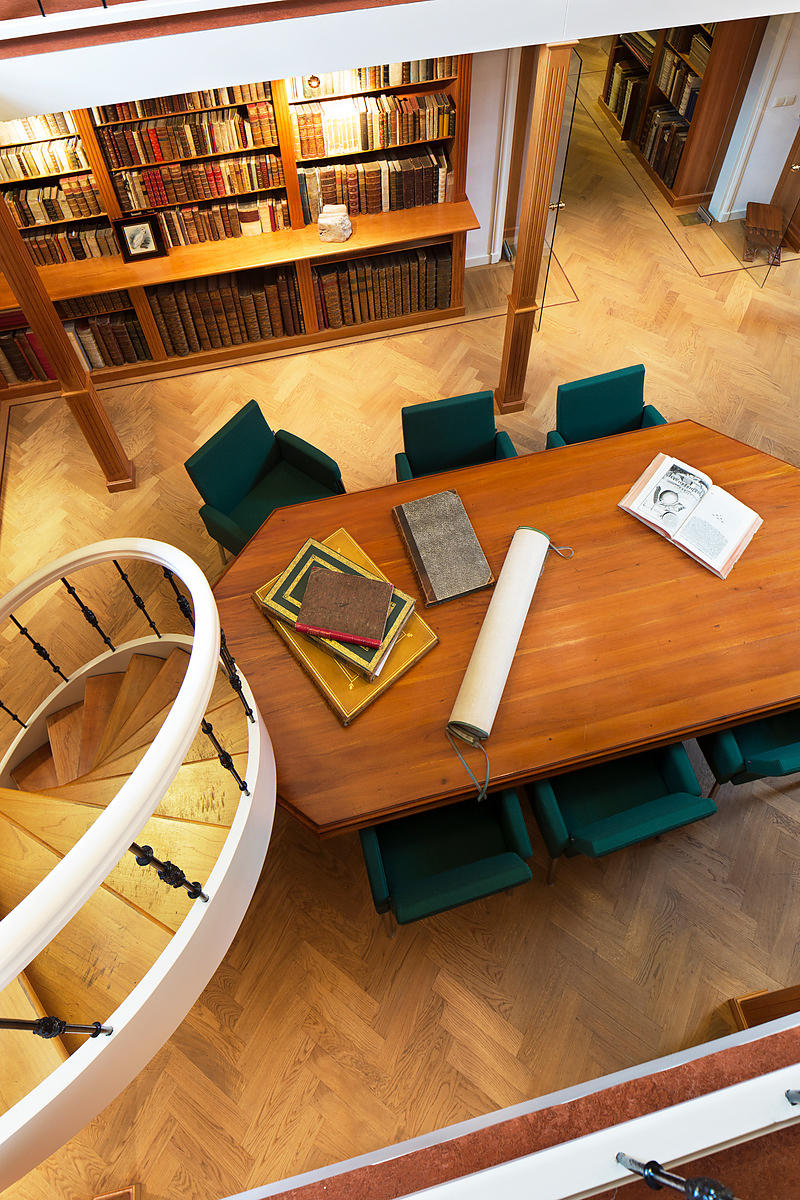 SENERPONT DOMIS, W.J.C.
Hollandsch en Javaansch woordenboekje, behelzende de woorden, die in de dagelijksche verkeering het meeste te pas komen.
Semarang, Tjokro die Wirio, 1827. Two parts in one volume 8o. Contemporary marbled paper wrappers. [4], 48, [4], 40, [2] pp.
€ 1,250
The book offered here is a previously unknown variant of an extremely rare first and only edition of a Dutch / Javanese dictionary, printed in Semarang in 1827 by Tjokro die Wirio. Only a handful of other editions are known from this press, stemming mainly from the second half of the 1820s to the first half of the 1830s.
The dictionary was designed for practical use of people with little to no command of either of the two respective languages. It contains thematically arranged vocabularies from Dutch to three variants of Javanese language. The author described the approach thus I have spelled the Javanese words, which occur in this booklet, to the sound of their pronunciation (p. [3].) Senerpont Domis furthermore distinguished between the three classes of Javanese: the courtly High Javanese, Low Javanese which is spoken between the Javanese of rank against each other and by superiors with their inferiors and finally the Common Javanese, being the common market language and widely spoken by those lower in the social rank. The dictionary was designed with a practical application in daily standard situations in mind. The first book focusses on the useful words a Dutch speaker with no knowledge of the Javanese language was expected to use in everyday affairs. It is subdivided into sections containing the most common verbs followed by vocabulary lists relating to time, numbers, weights and words that characterise interpersonal relationships, the human body as well as nature and the physical world. The second part is an alphabetical list of common words. This was intended as a supplement to the most common and basic vocabulary presented in the first part. The book offered here lacks the third part which contained short phrases for immediate practical use.
The typesetting in the second book offered here varies from the one kept at Leiden University Library and it is uncertain, which one is the earlier version of the dictionary. Curiously, a number of misprintings listed in the list of printers errors in the Leiden edition have been corrected in the present variant. However, others were not. It is unclear, why printer or editor corrected some of the mistakes they identified in the other version of the text but others not. Some evidence suggest, that the present version is indeed the older version. The editor included the lemma "graaf" (engl. "count") on page 13 in the second book but was unable to provide a Javanase translation of the word. In lieu of this, he entered "onbekend" (engl. "unknown"). The Leiden copy of the text contains the translation of the word (second book, p. 13).
Wrappers show signs of wear, slight damage to the spine, edges of the leaves slightly browned and occasionally slightly stained, otherwise good condition. WorldCat 993438711.
Related Subjects: