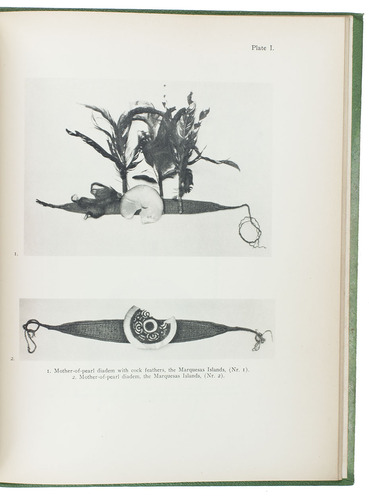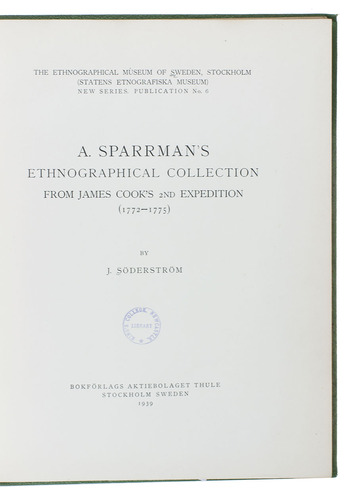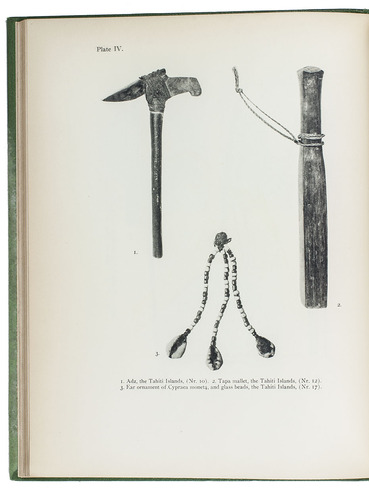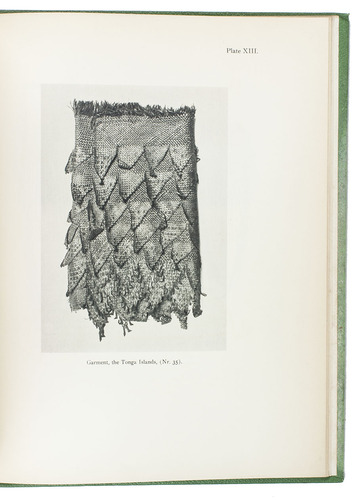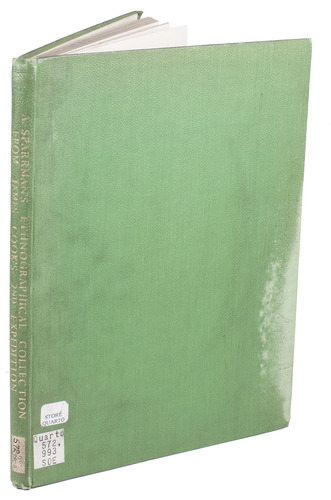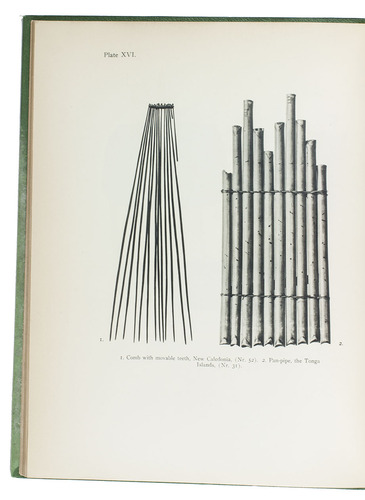 SÖDERSTROM, Jan Georg Karl.
A. Sparrman's ethnographical collection from James Cook's 2nd expedition (1772-1775).
Stockholm, Aktiebolaget Thule, 1939. 4to (29 x 22.5 cm). With 24 full-page numbered collotype plates, reproducing photographs of artifacts, and a few line illustrations in the text. Original publisher's green textured cloth. 70 pp.
€ 750
A rare description of Sparrman's ethnographical collection, assembled during Cook's second voyage into the Pacific and now in the Museum of Ethnography, Sweden. The detailed descriptions of the objects are preceded by a biographical sketch and a résumé of Sparrman's narrative of the expedition. The illustrations show objects from New Zealand, the Tonga Islands, Tahiti, Tanna, New Caledonia and the Marquesas Islands.
Anders Sparrman, a brilliant pupil of Linnaeus, sailed for the Cape of Good Hope in 1772. There he joined James Cook's expedition as assistant to the naturalists Johann Reinhold and Georg Forster.
With library bookplate, stamps and labels. In very good condition. Binding with minor water damage along the fore-edge but otherwise very good. Beddie 4711.
Related Subjects: