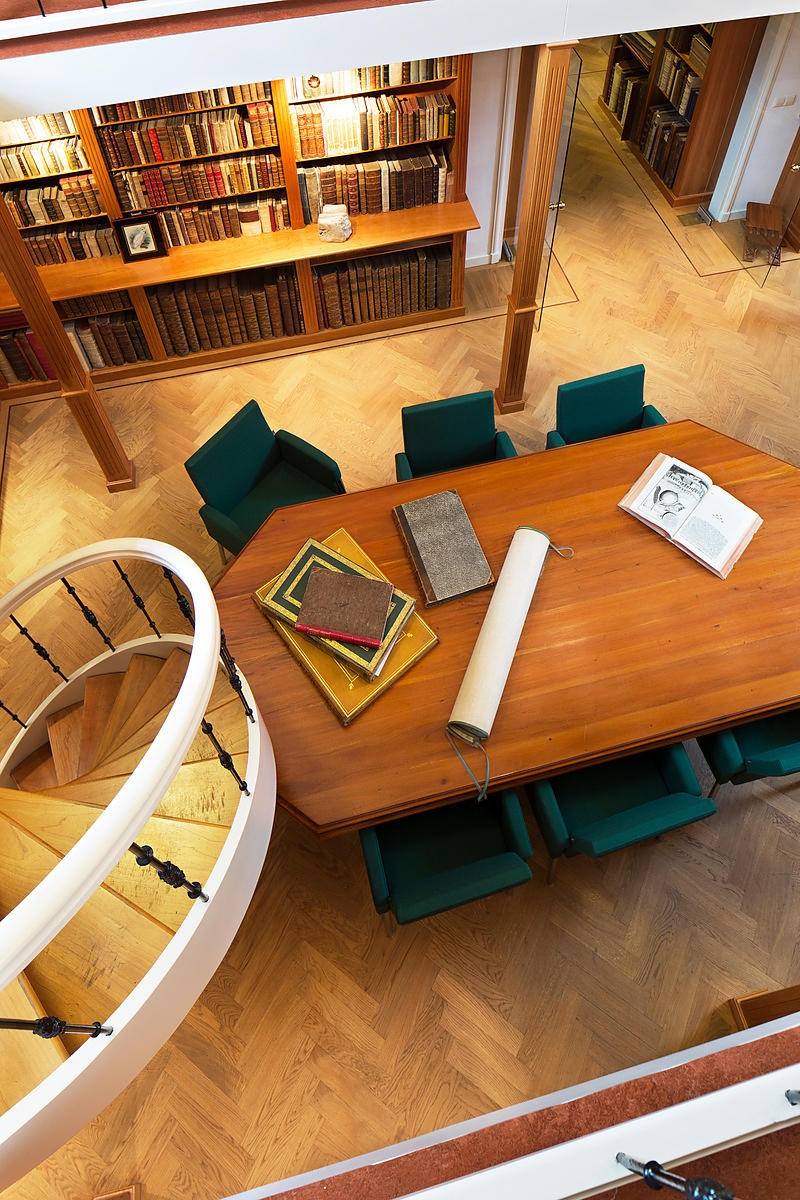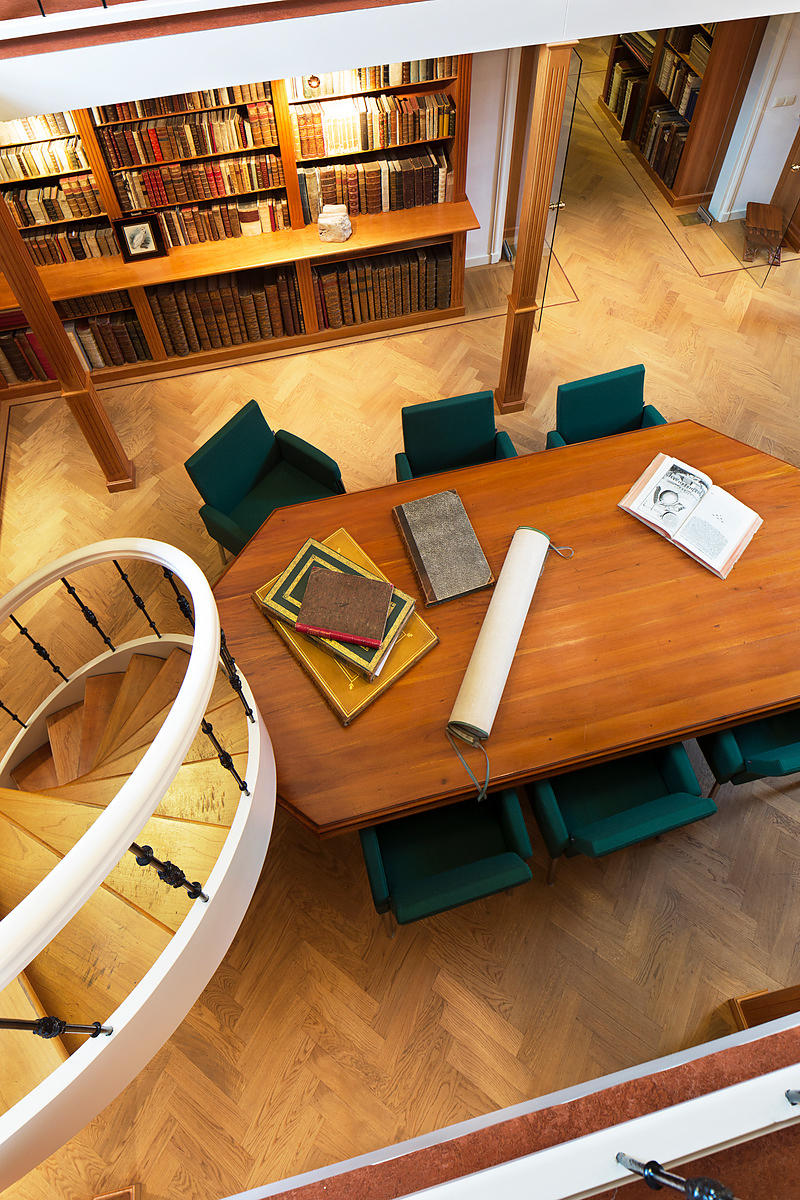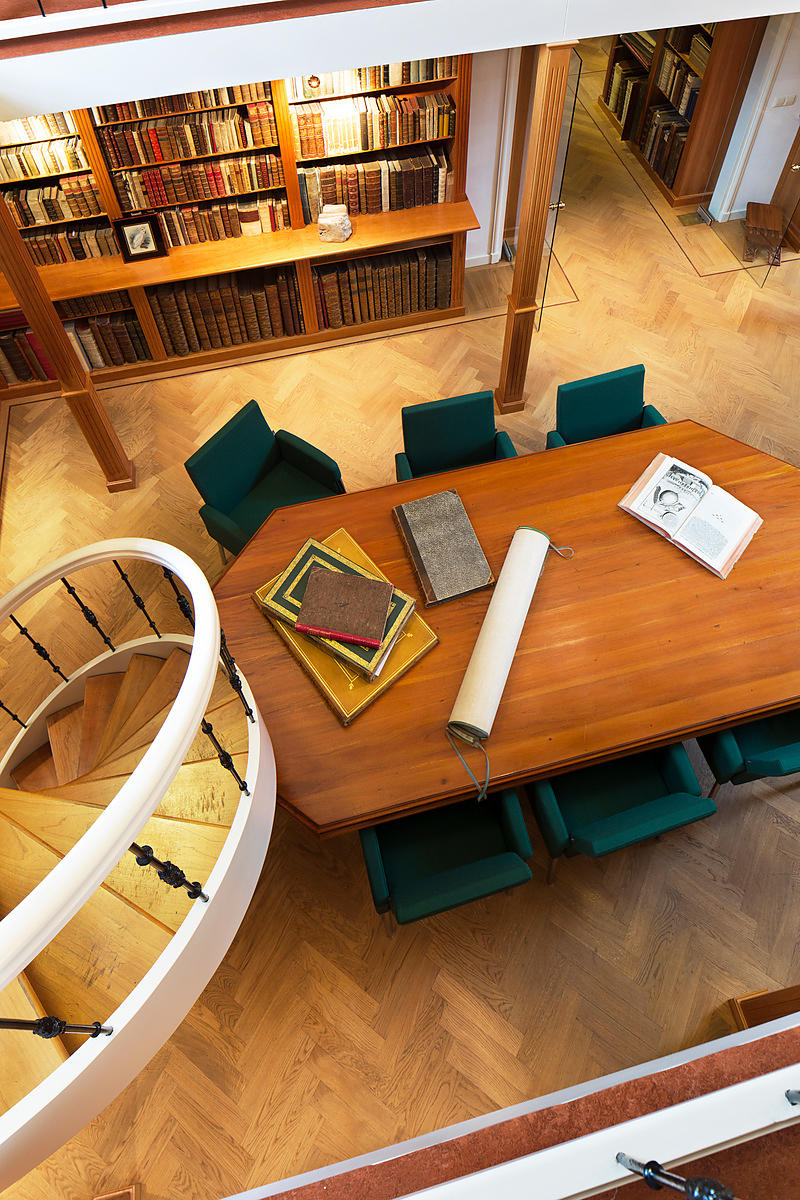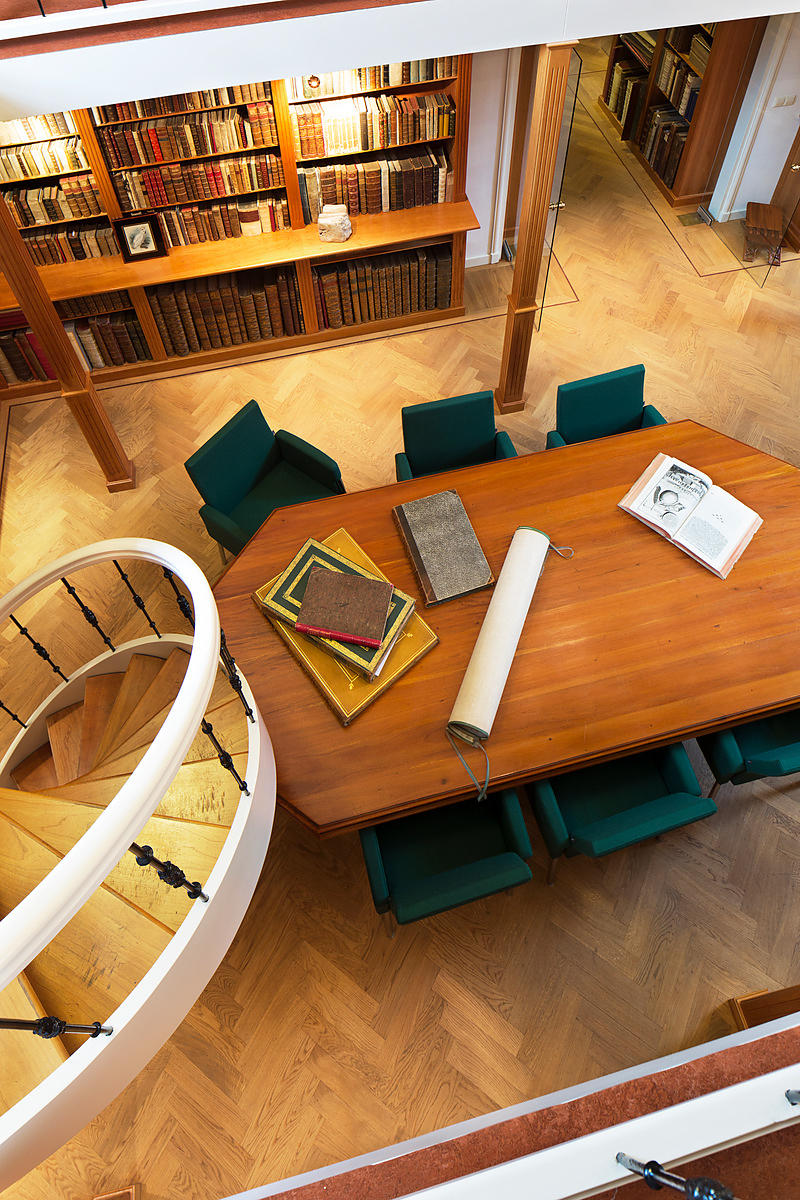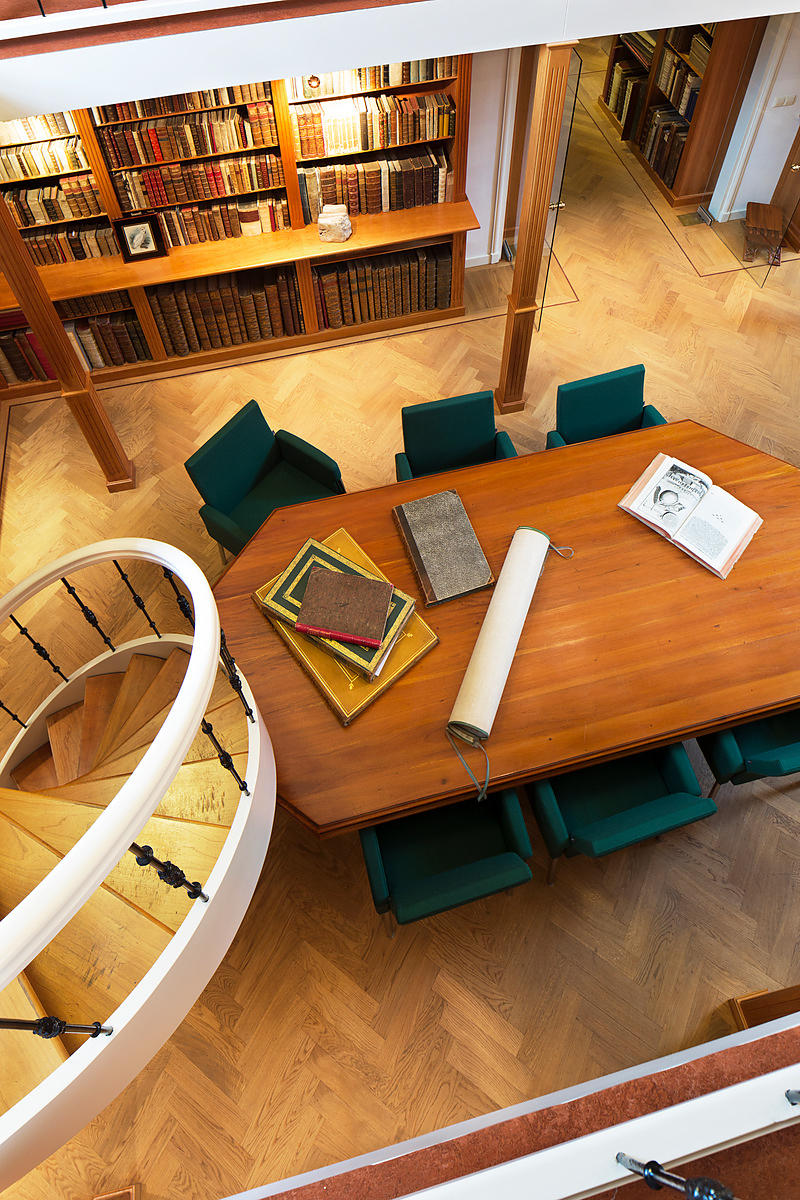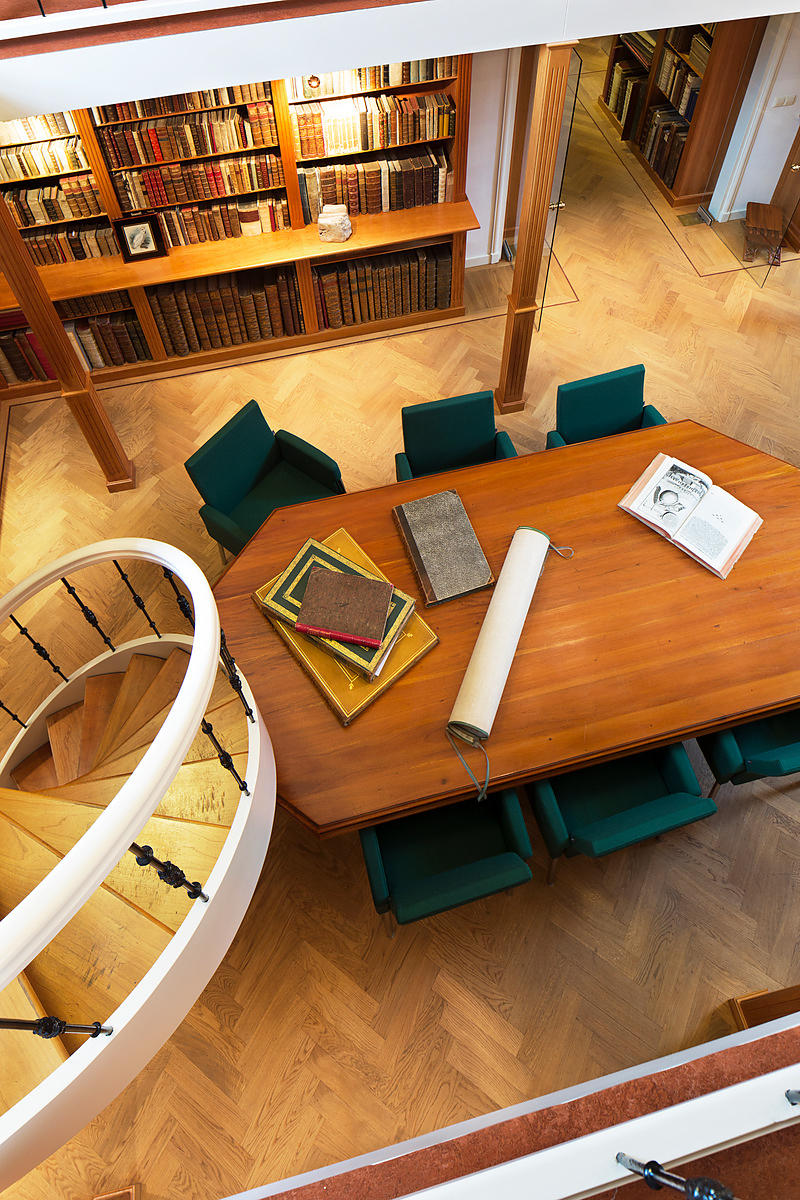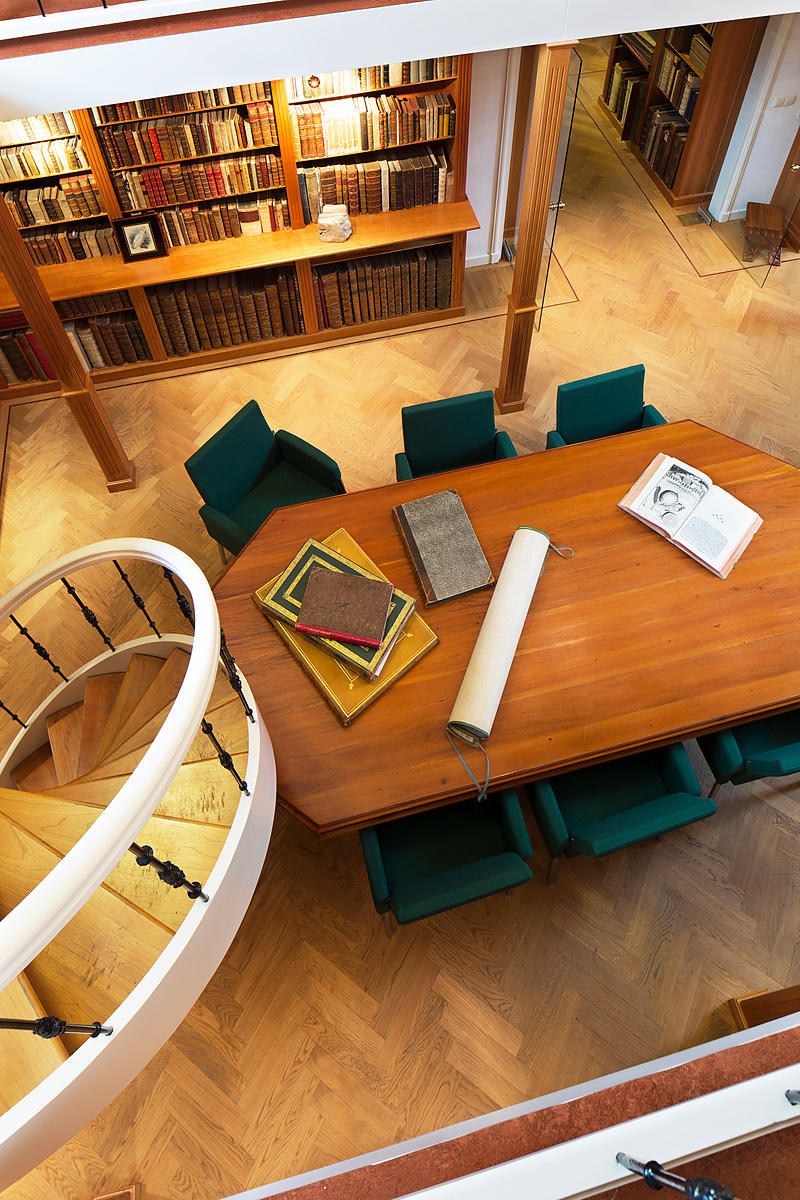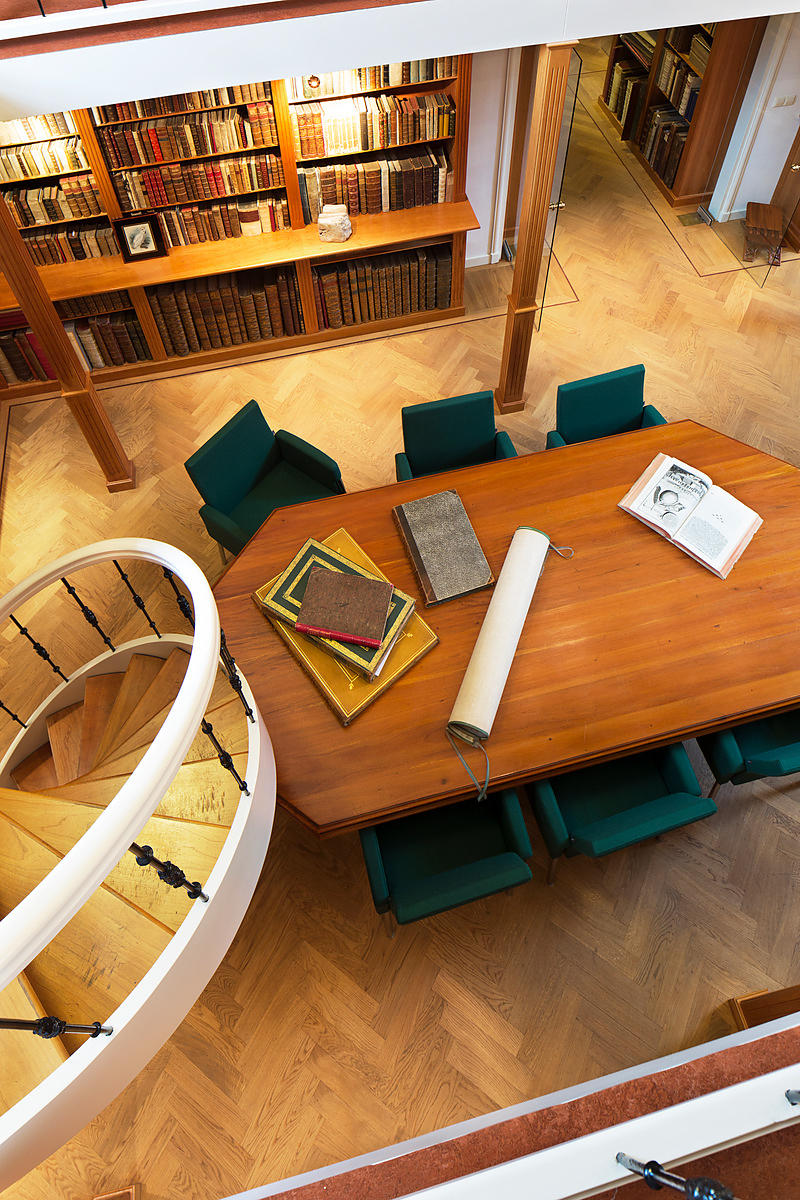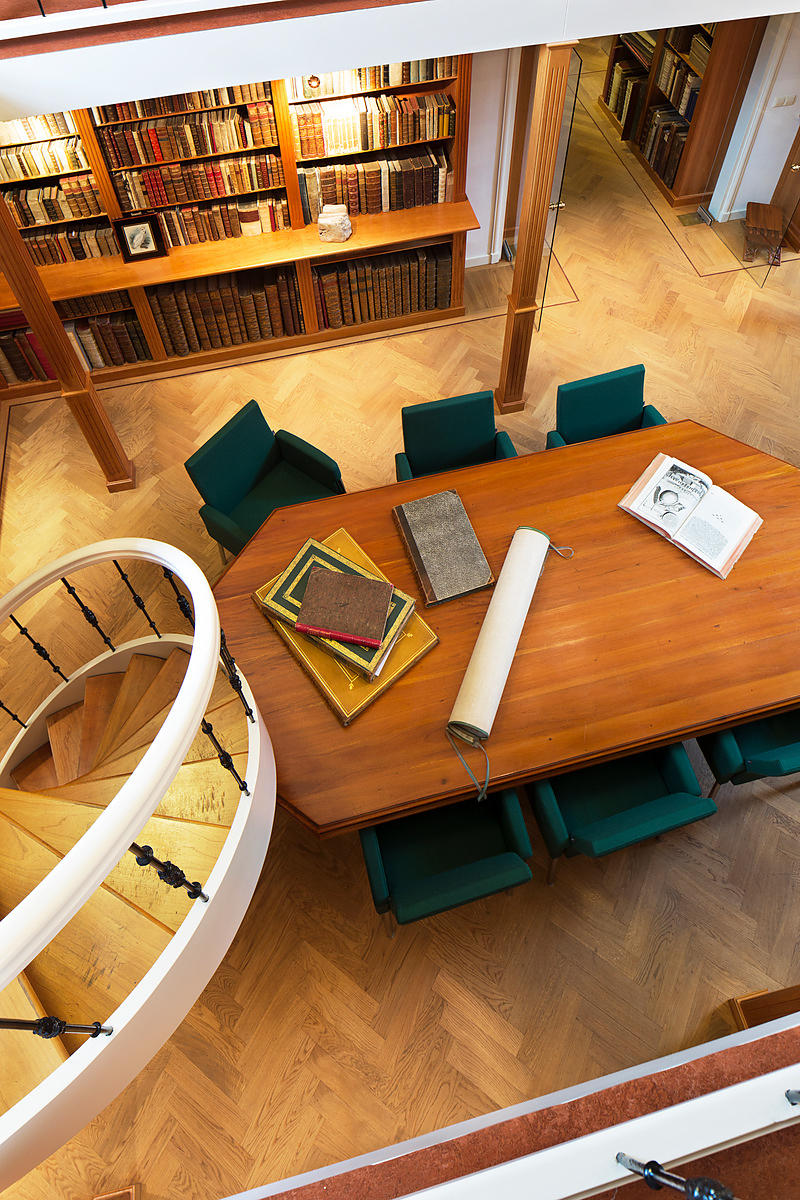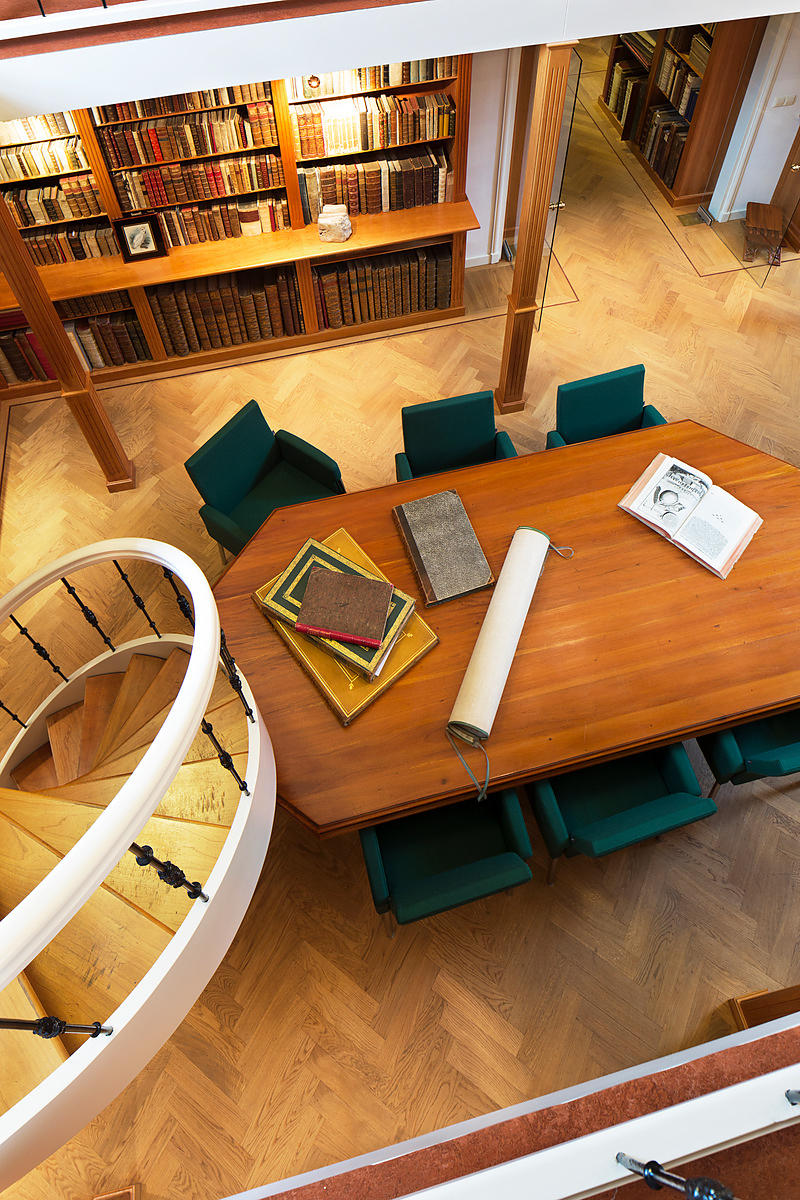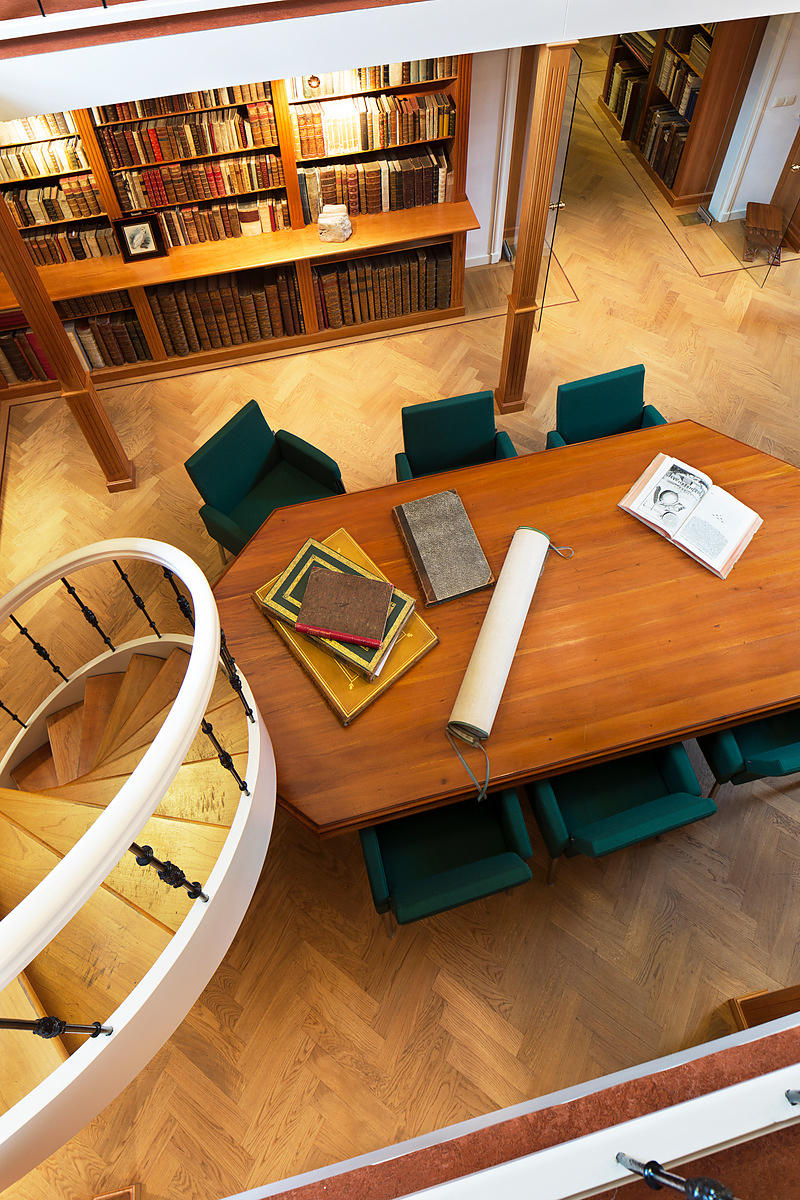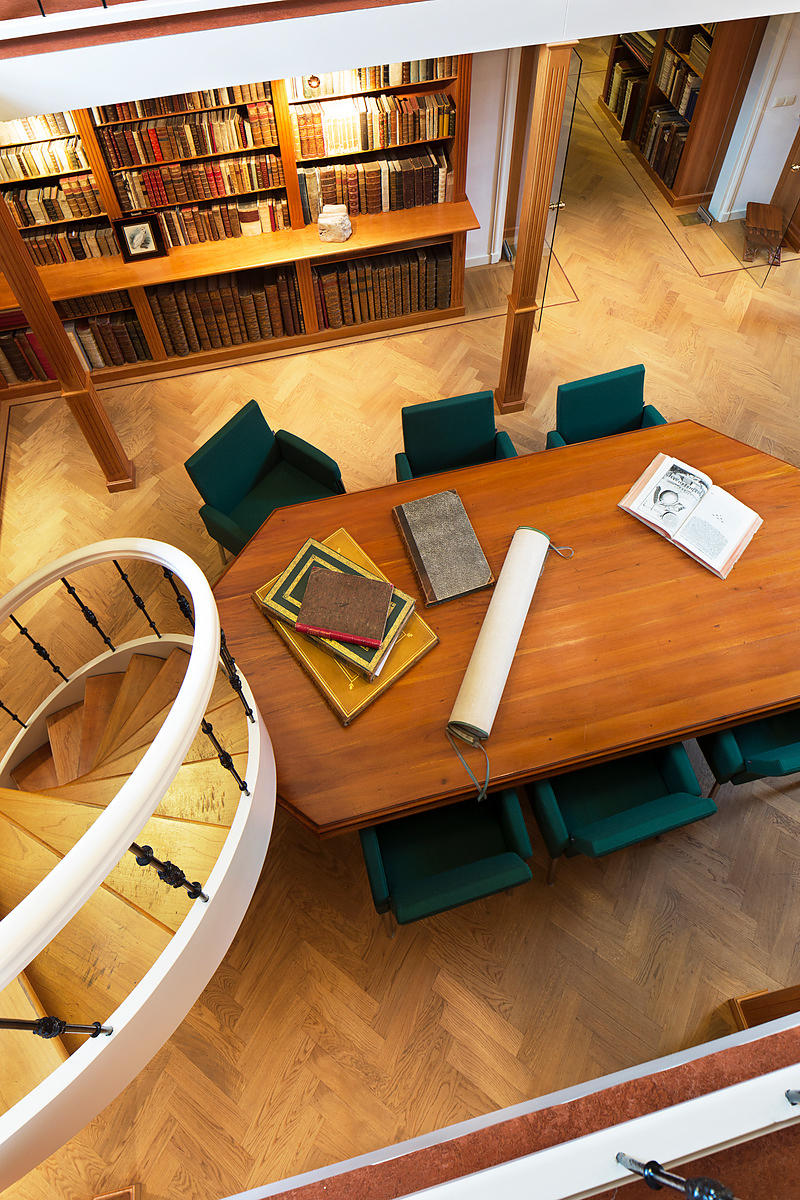 SPILBERGEN, Joris van and Jacob Le MAIRE.
Speculum Orientalis Occidentalisque Indiae navigationum; quarum una Georgii à Spilbergen classis cum potestate Praefecti, altera Jacobi le Maire auspiciis imperioque directa, annis 1614, 15, 16, 17, 18. Exhibens novi in Mare Australe transitus, ...
Leiden, Niclaes van Geelkerck for Jodocus Hondius, 1619. Oblong 4to (19 x 25 cm). With a large engraving on title-page, and 25 numbered engraved plates with maps and views: 2 large folding (a map of the world and a map of the East Indian archipelago), 5 double-page (mostly bound as fold-outs) and 18 full-page, several with insets. Blind-tooled pigskin (ca. 1700? but probably the book's first binding), in a panel design with 2 large rolls, rebacked. 175 pp.
€ 32,500
Scarce, first Latin edition (in the same year as the first edition in the original Dutch) of one of the bestsellers of illustrated 17th-century travel literature, describing one of the most famous early voyages around the world by Joris van Spilbergen, the veteran Dutch East Indies naval officer-turned-pirate, undertaken from 1614 to 1618. A short survey of another of the most important early voyages around the world, by Schouten and Le Maire in the years 1615 to 1617, is added at the end, with drop-title "Navigationes Australes". It reports Le Maire's proof that Tierra del Fuego is an island and his discovery of what is still called the Strait of Le Maire, an alternative route to the Pacific.
In 1614 the VOC commissioned Spilbergen to sail to the Moluccas with nearly 700 men. Despite the commercial nature of his expedition, Spilbergen's six vessels were heavily armed, anticipating encounters with silver-laden Spanish vessels. Spilbergen spent two years calling at various Spanish and Portuguese ports along both coasts of South America, failing to capture any great amounts of silver or silk from Manila, but burning several settlements and emerging triumphant from a naval skirmish just south of Lima.
By contrast, Le Maire's less mercenary expedition resulted in important discoveries; his exploration of Tierra del Fuego and the Tuamotou Archipelago called into doubt the existence of a massive southern continent (until its existance was proved in the 19th century), providing a catalyst for Tasman's discovery of New Zealand and Australia. The two expeditions crossed paths in the Dutch East Indies in 1616.
Spilbergen's book is also remarkable as an early document of Dutch voyages to the Brazilian coast, especially valuable for its detailed account of the stay in the Ilha Grande, from October 1614 to January 1615, and in São Vicente in 1615.
Slight browning throughout, with the title-page and its conjugate cut down and the margins expertly restored, along with the gutter margin of, worm holes repaired in 7 plates and 4 leaves of text, slightly affecting the printed image in 3 plates. Binding worn and rebacked, with some minor stains. Borba de Moraes, pp. 826-827; Landwehr & V.d. Krogt, VOC 361; Sabin 89450; STCN (2 complete copies of present issue & 4 of issue without Hondius's name).
Related Subjects: