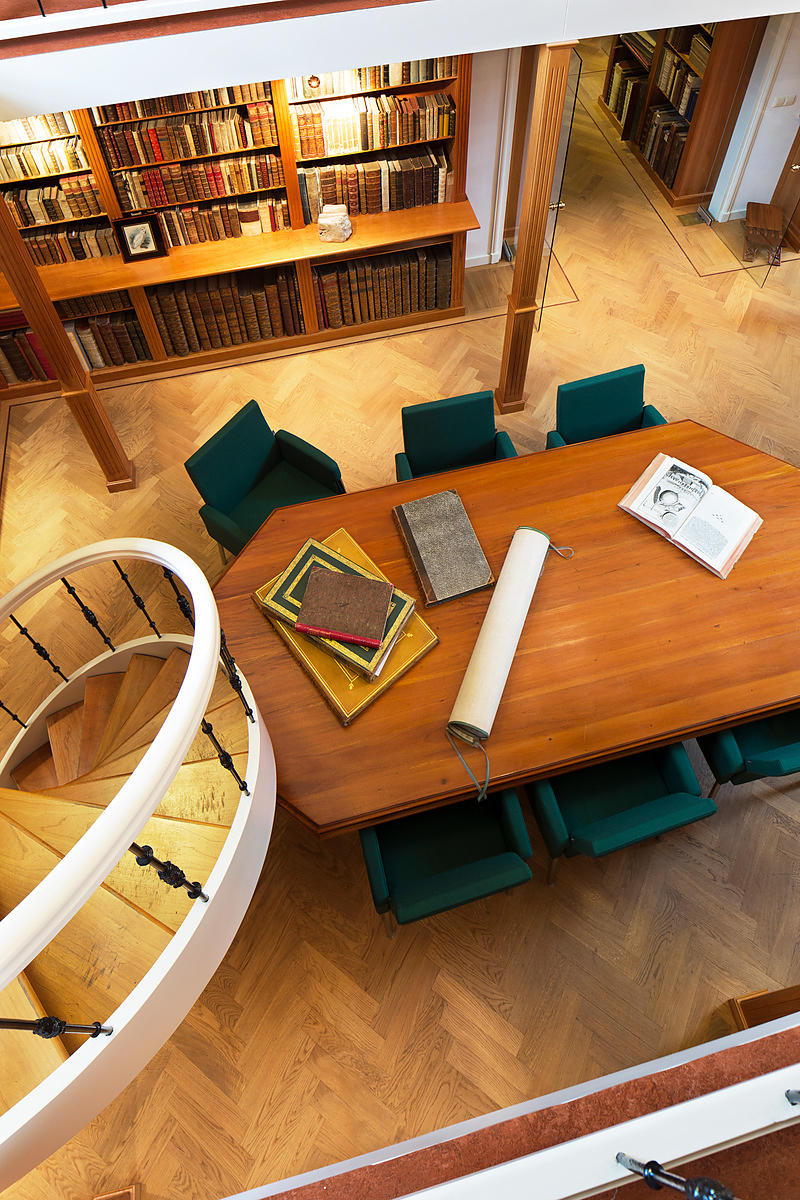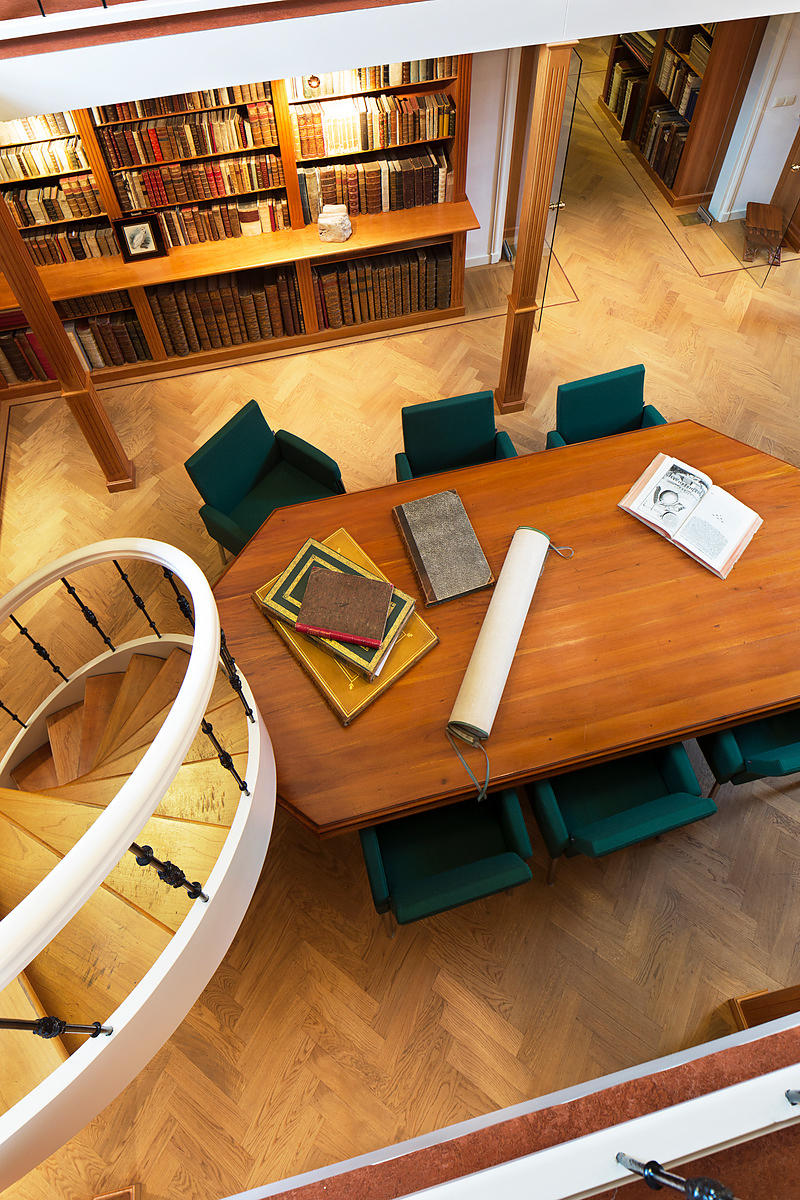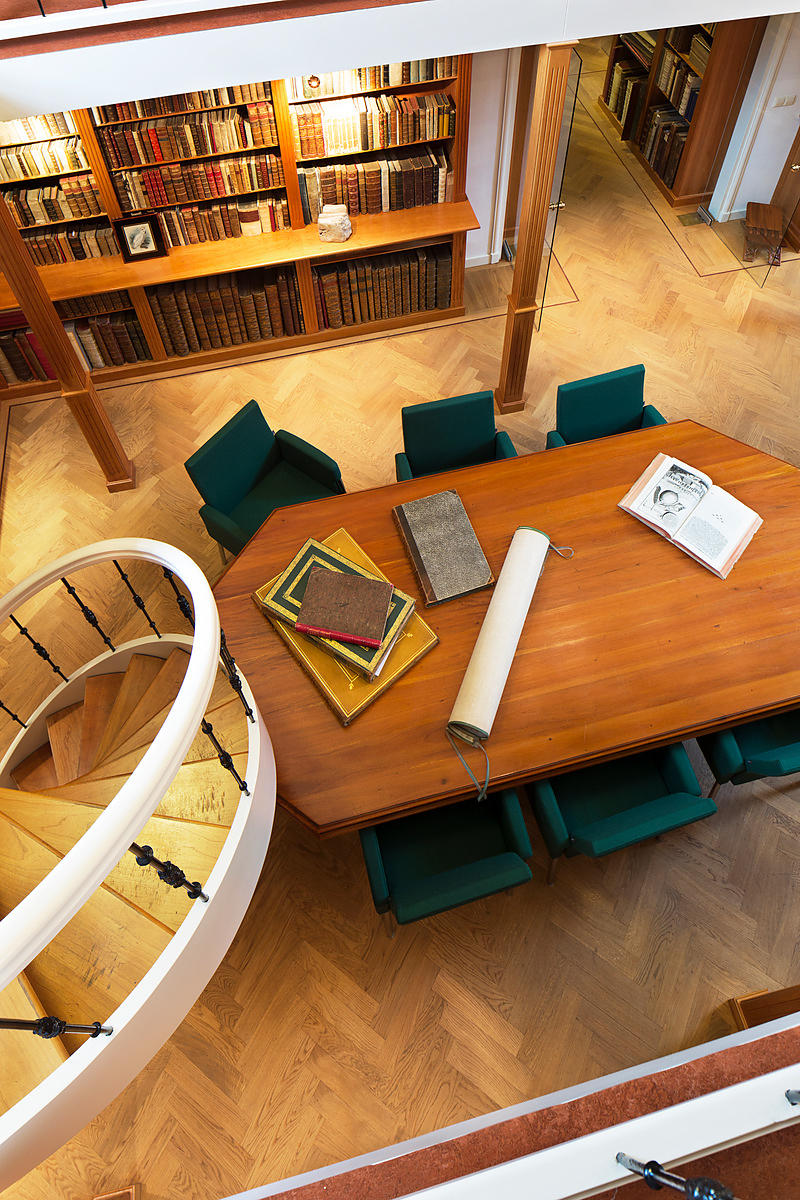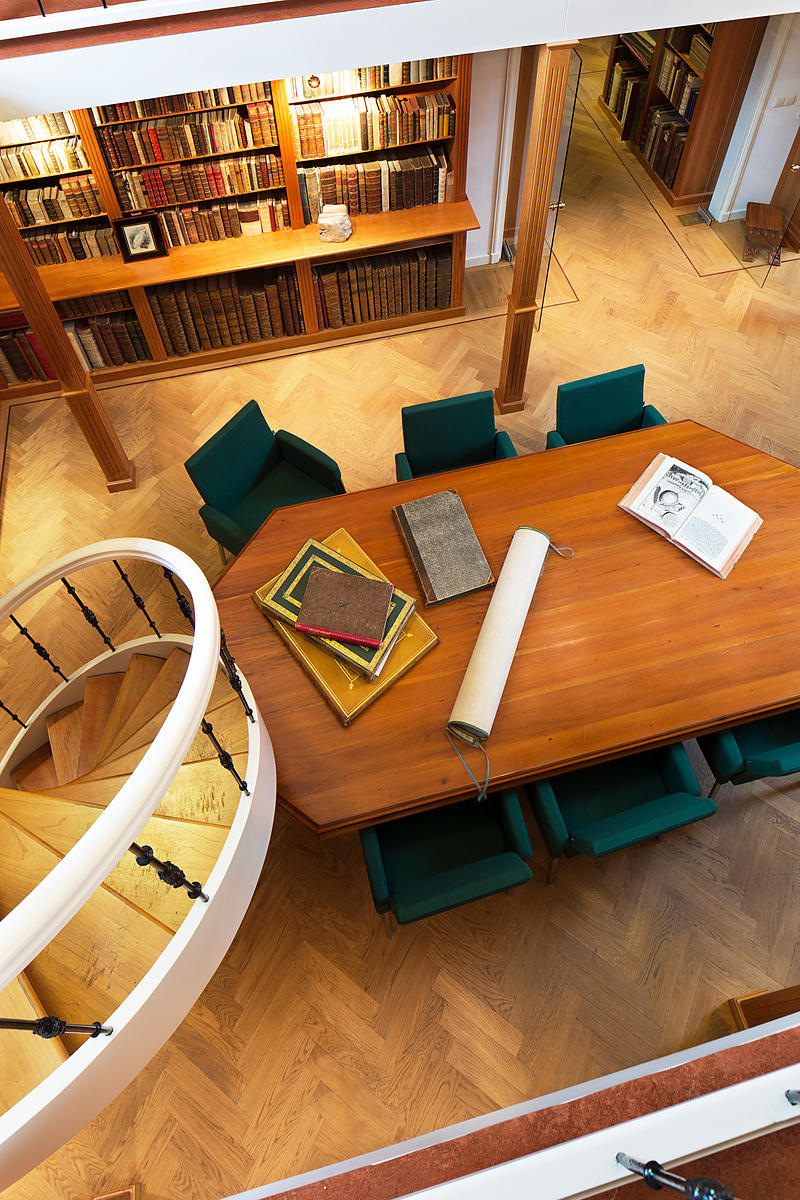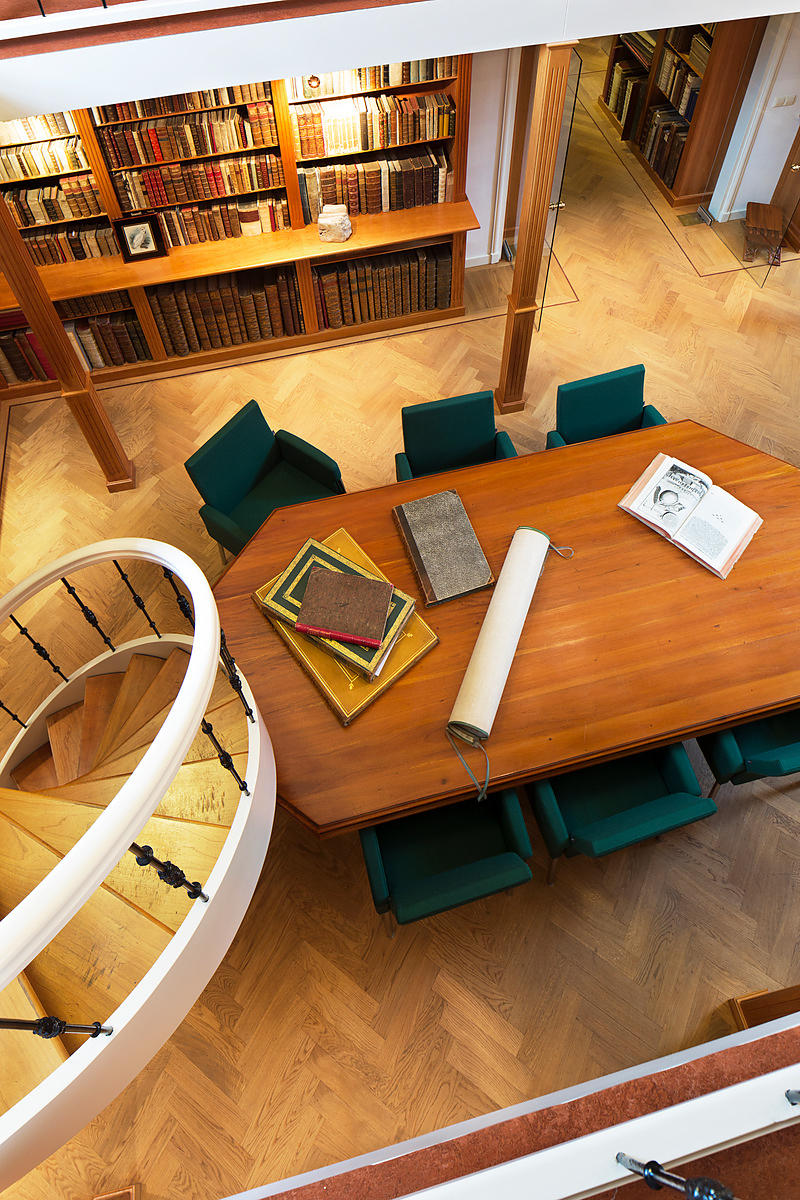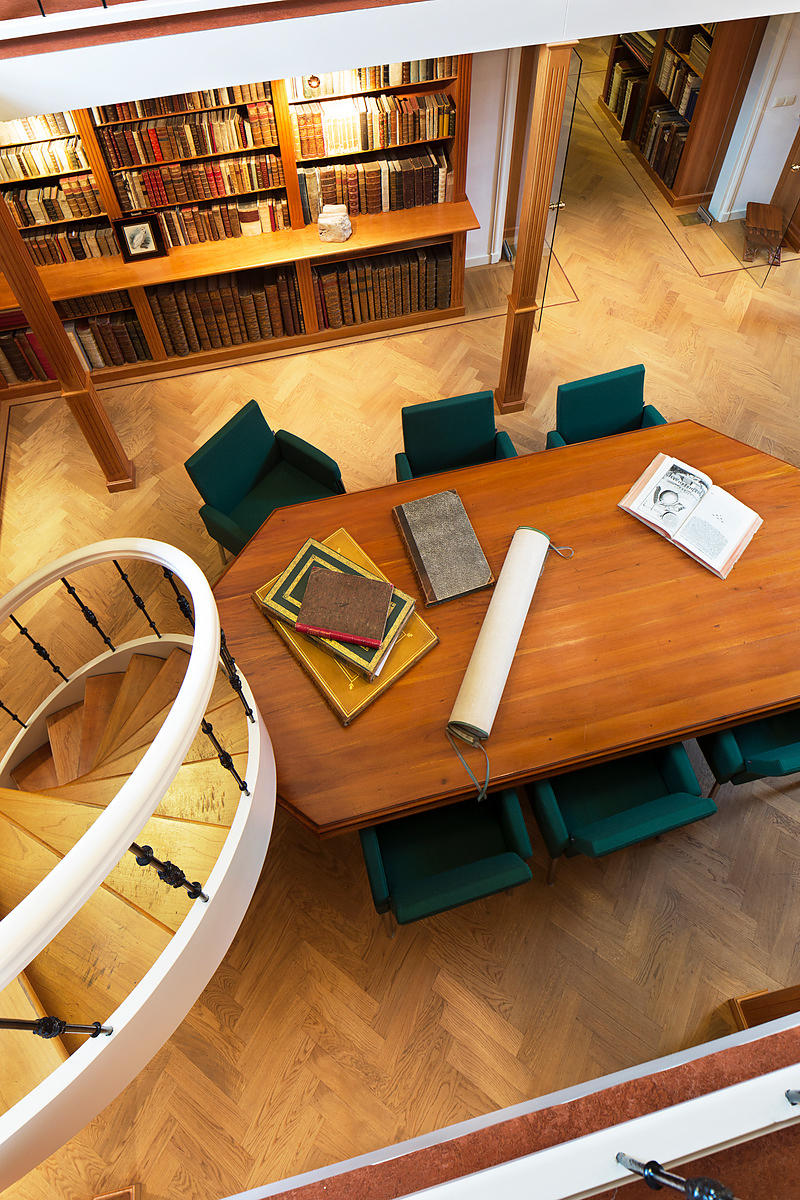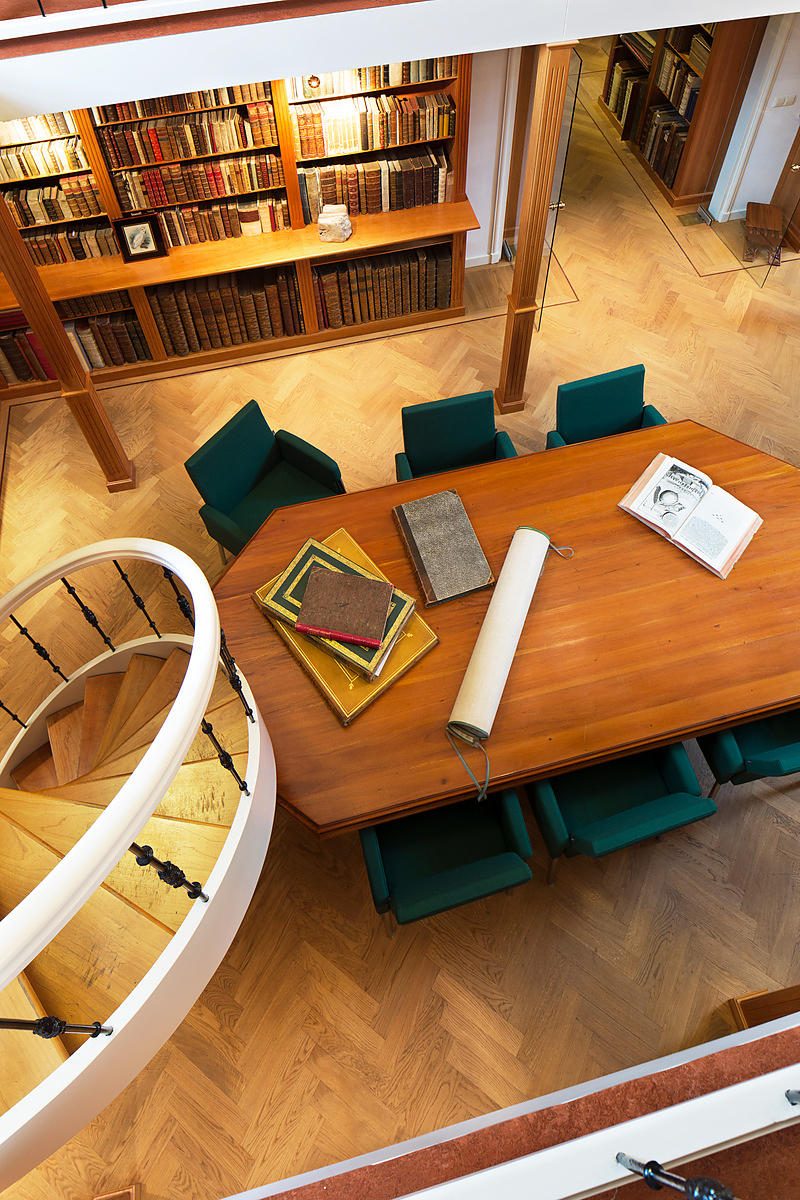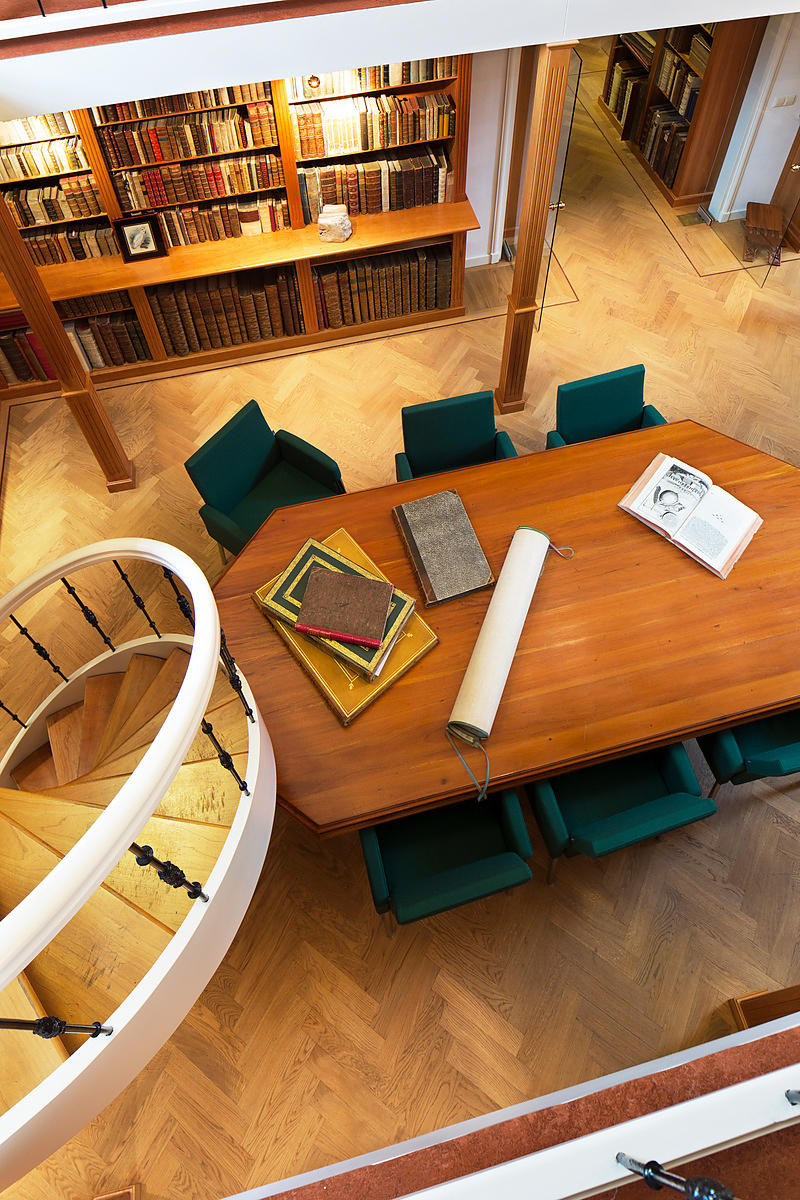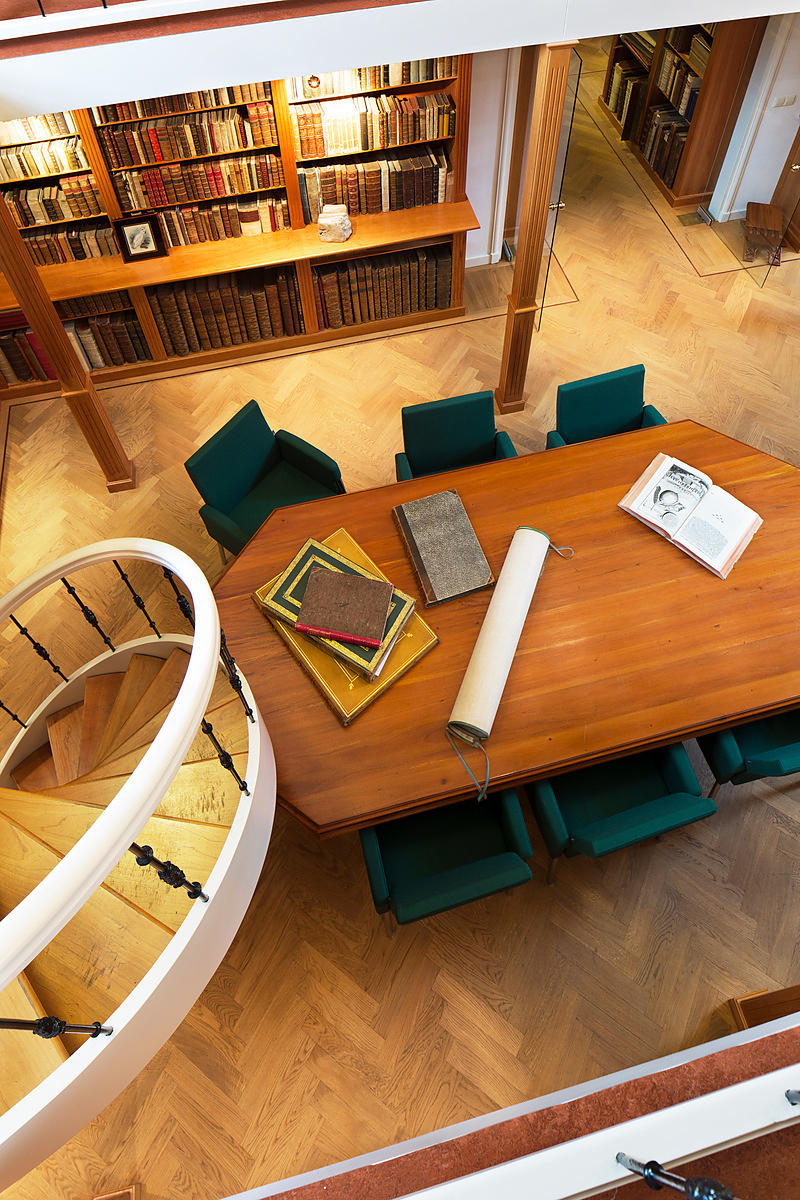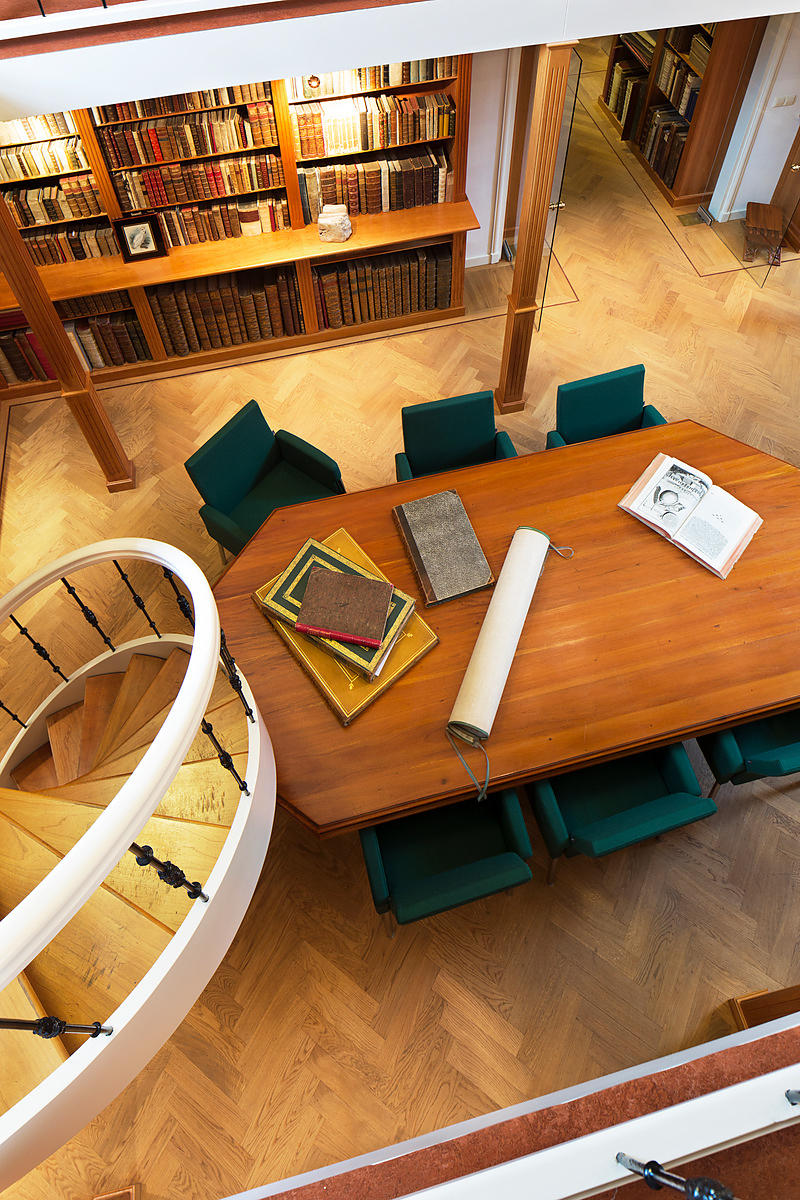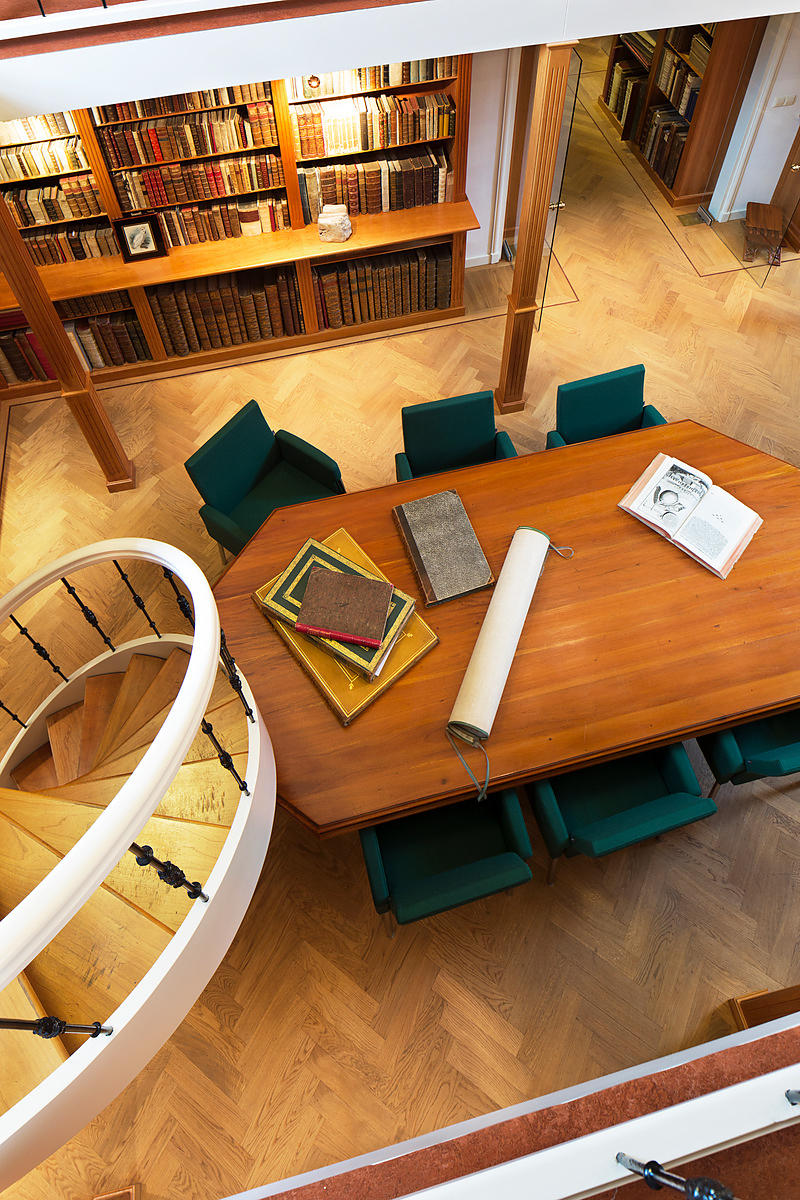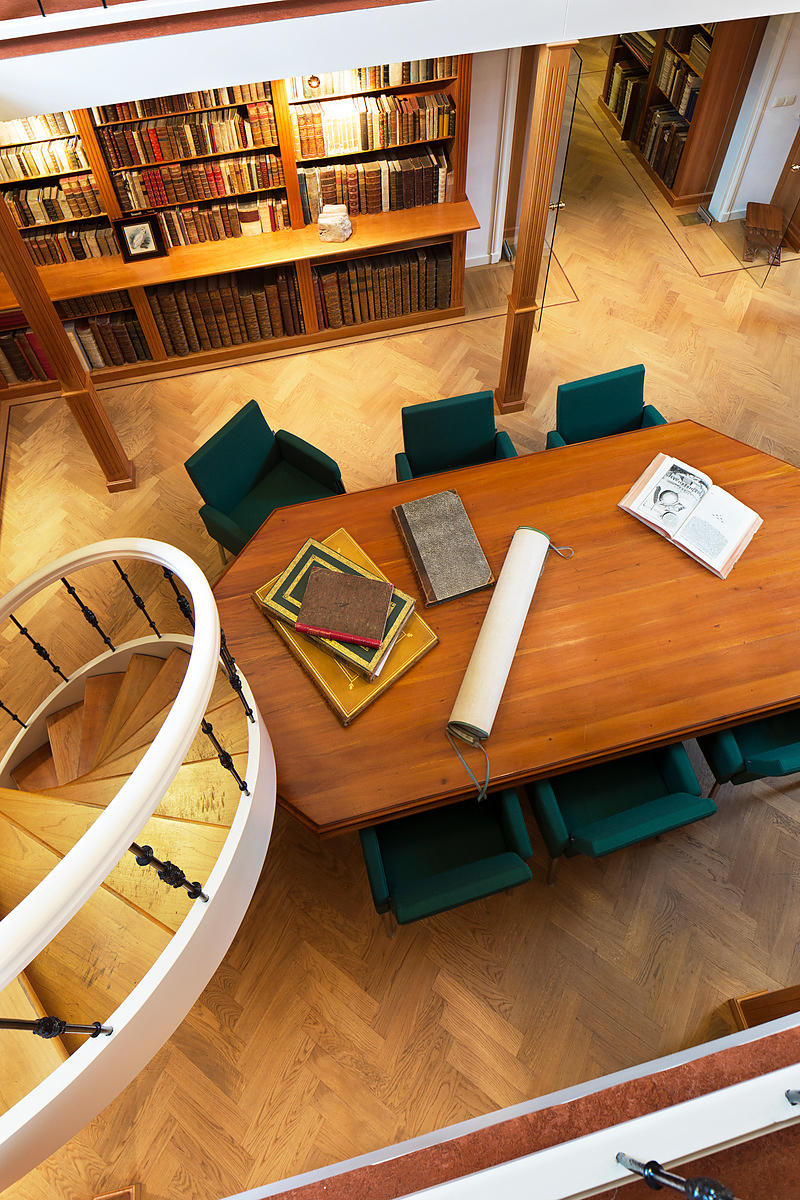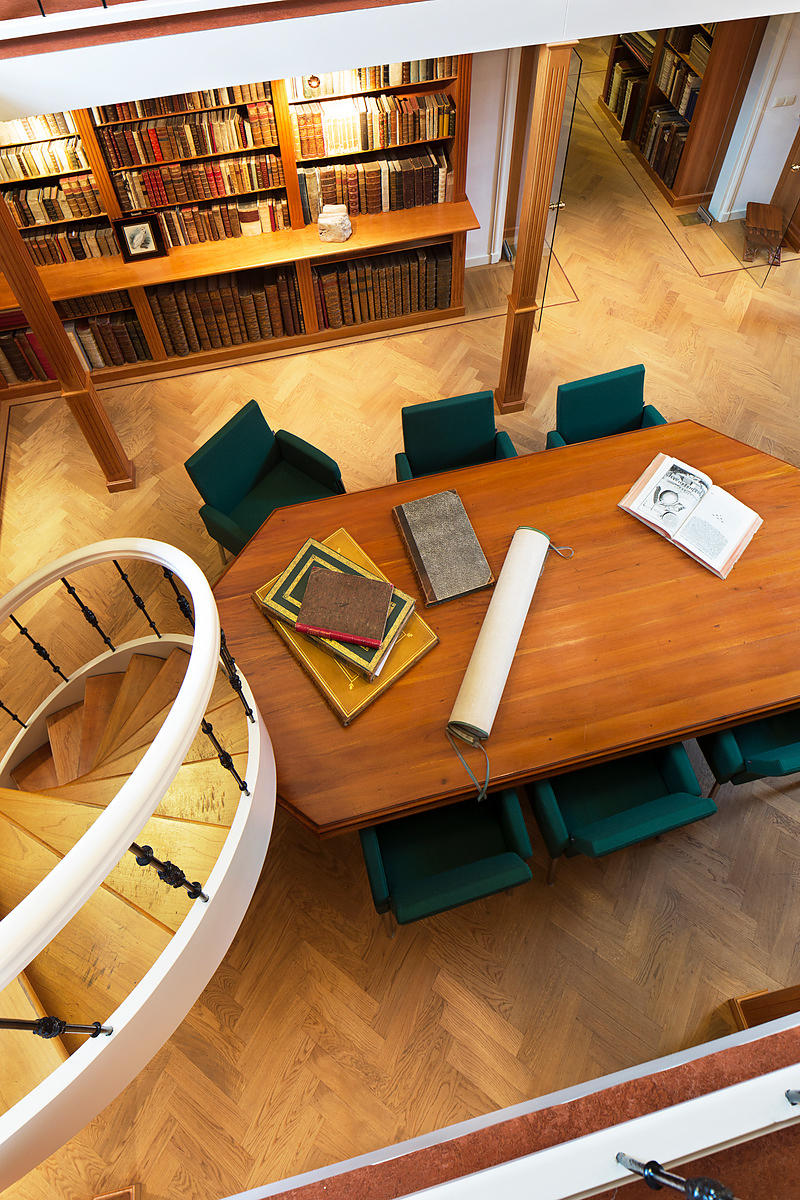 TINGQUA.
[Twelve Chinese gods].
[Guangzhen (Canton)], Tingqua, [ca. 1870?]. Imperial 4to album (33 x 24.5 cm). 12 drawings in numerous brightly coloured gouaches plus gold and silver, on pith paper (30 x 21.5 cm), each drawing mounted by its corners in an album of mulberry-bark(?) paper and framed with 4 strips of blue silk, and with a loose tissue leaf inserted before each drawing and an extra blank album leaf before the first drawing. Contemporary rice-straw(?) pasteboards, with the contemporary "Tingqua" label. [12] ll.
€ 38,000
Twelve spectacular and extremely detailed Chinese drawings of Chinese deities, executed in dozens of brightly coloured gouaches plus gold and silver by the Tingqua studio, established in Guangzhen (Canton province) in the 1830s. Tingqua, also known as Guam Lianchang (ca. 1809-1870 or soon after) was the leading artist in the export business that flourished after China's defeat in the First Opium War (1839-1842) opened the country to foreign trade. He and his slightly older contemporary Sunqua (active 1830-1870) pioneered the genre of pith paintings for the export market. The drawings show considerable originality in the rendition of the deities and their attributes, which sometimes makes it difficult to identify the deity intended. As usual with pith-paper drawings made for export, they show a mix of Chinese and Western influences, the faces here clearly following Western art (Tingqua was a protégé of George Chinnery), but the present drawings may also show some Tibetan influences.
Since pith-paper drawings were rarely signed, few can be attributed to an artist or studio on documentary evidence. The present set is a rare example of a group of drawings (clearly made as a set) preserved in its contemporary album with the Tingqua studio's label. The figures are much more detailed than those in most pith-paper drawings.
Several drawings show one or more broken corners or other small marginal defects, and sometimes an end of one of the blue ribbons has come loose, but the drawings themselves are in fine condition. The paper reinforcing the spine has torn at the hinges and the lower right corner of the front board is abraded, but the album binding is still in very good condition. A remarkable series of large, brightly coloured and unusually detailed pith-paper drawings of Chinese gods: rare documented drawings of the famous Tingqua studio, with their letterpress label. Cf. B. Salmen, Chinesische Bilder (2007); Tingqua: paintings from his studio (1976); I. Williams, "Views from the West", in: Arts of Asia XXXI (2001), pp. 140-149; I. Williams, "Painters on pith", in: Arts of Asia XXXIII (2003), pp. 56-66.
Related Subjects: