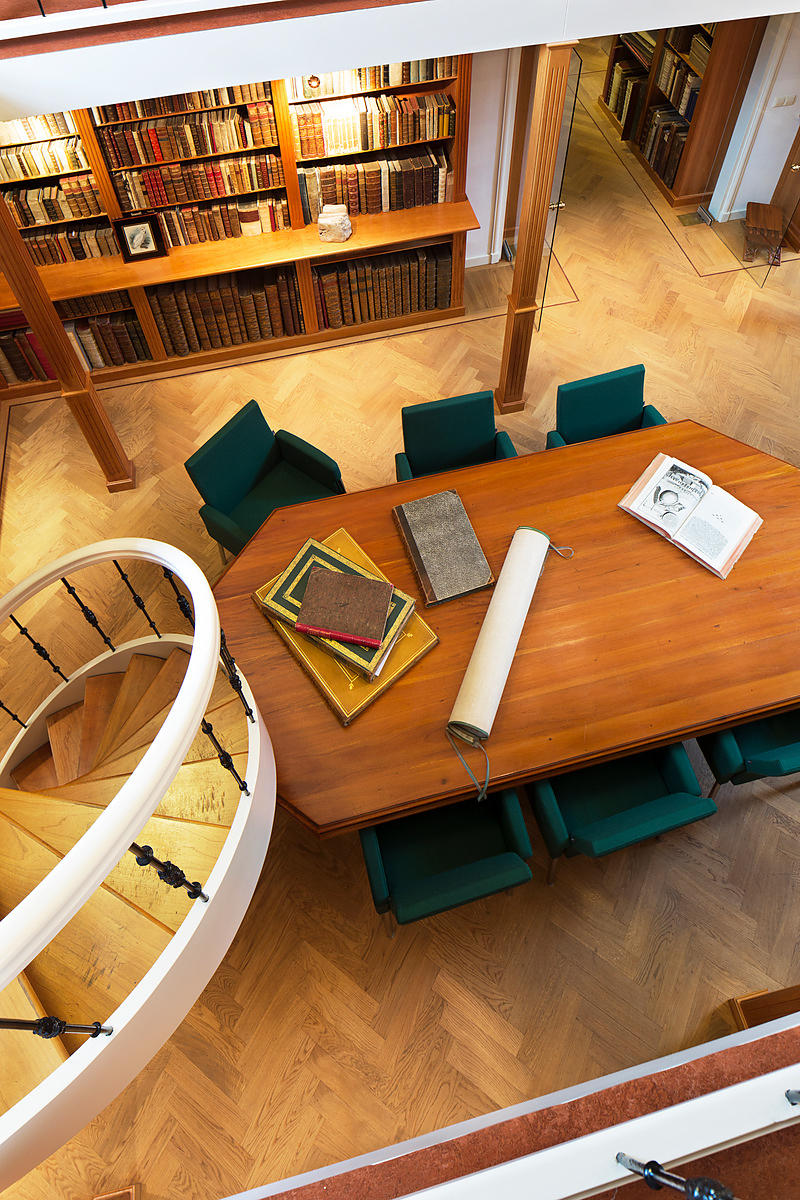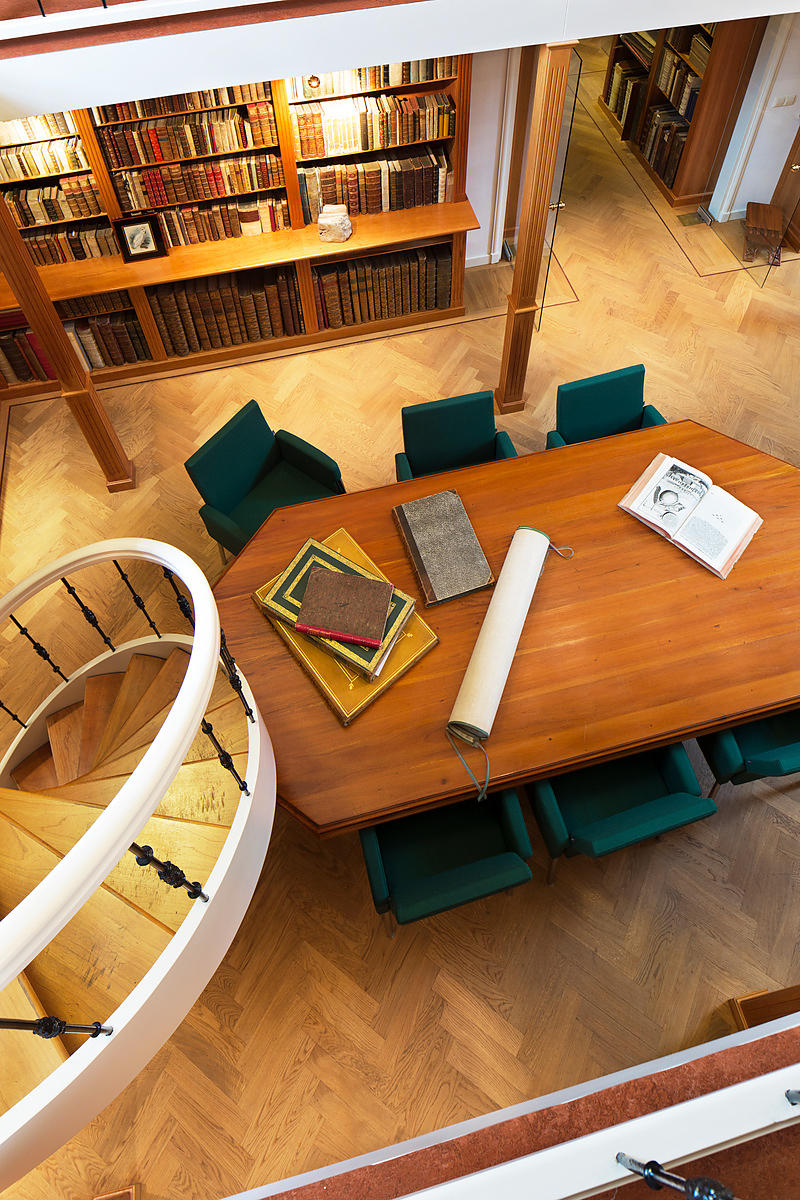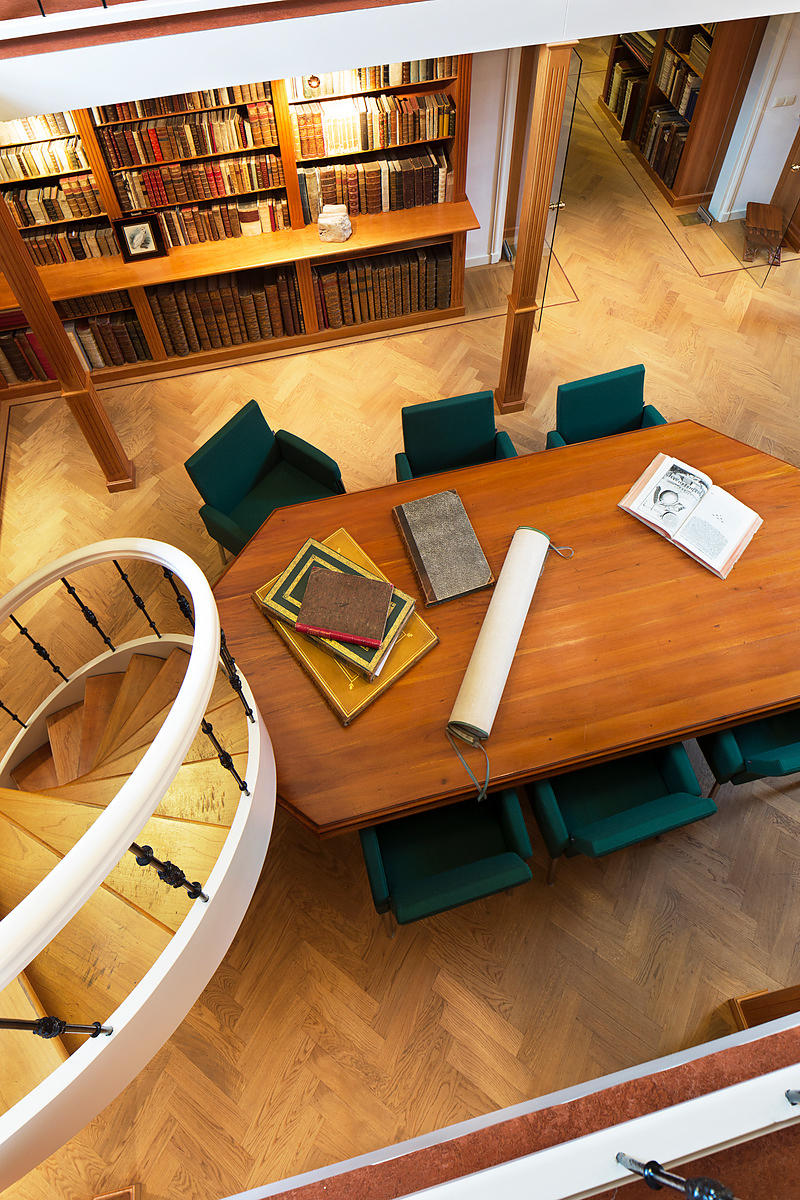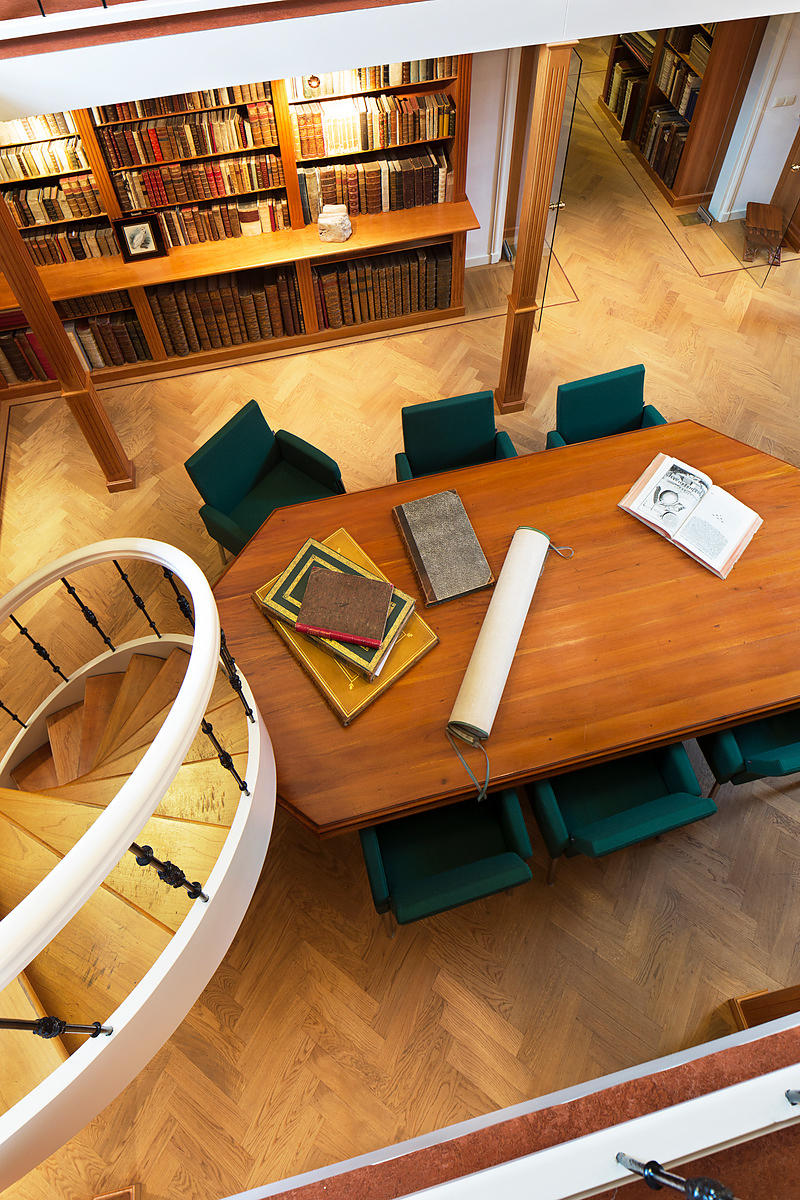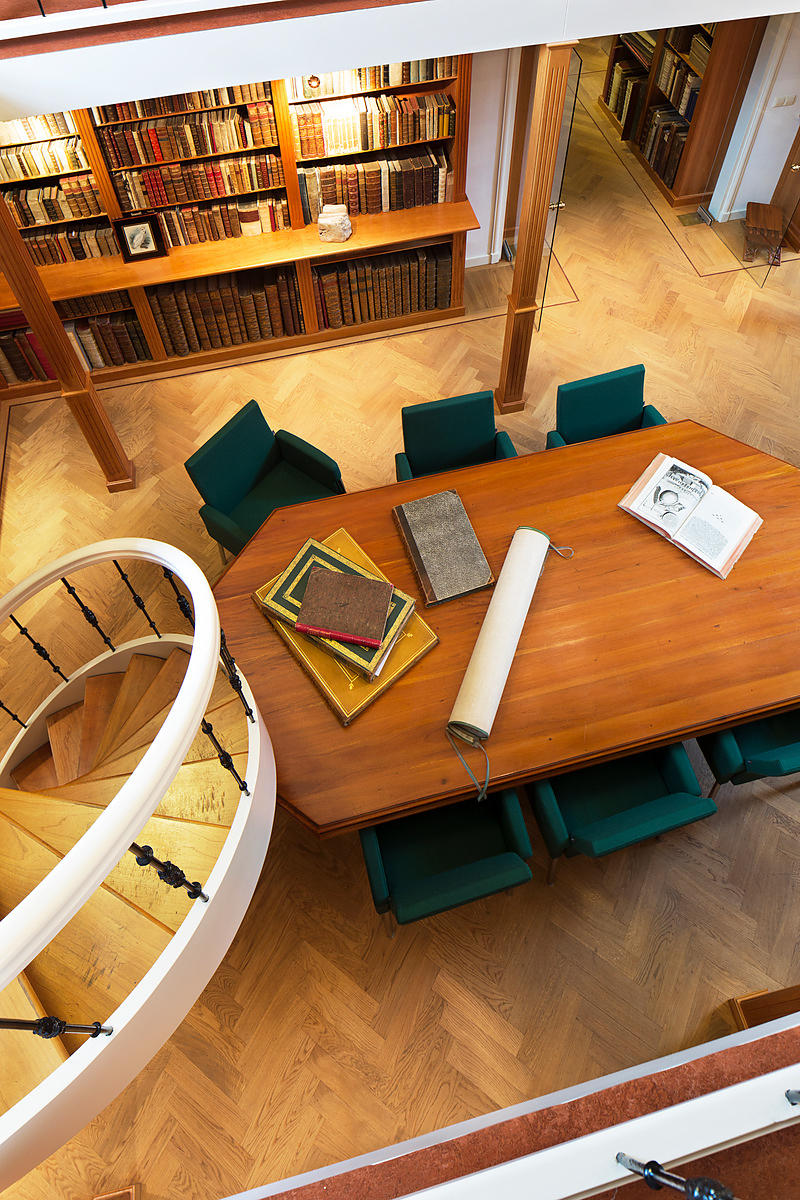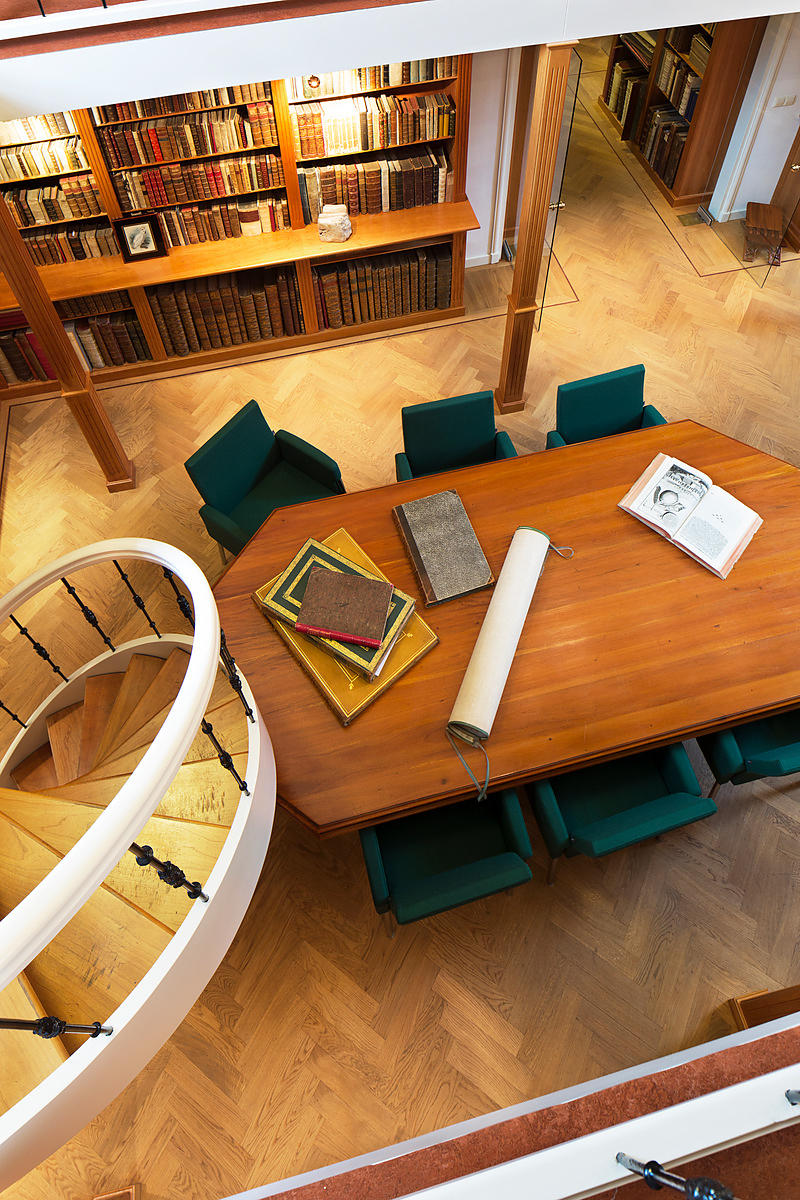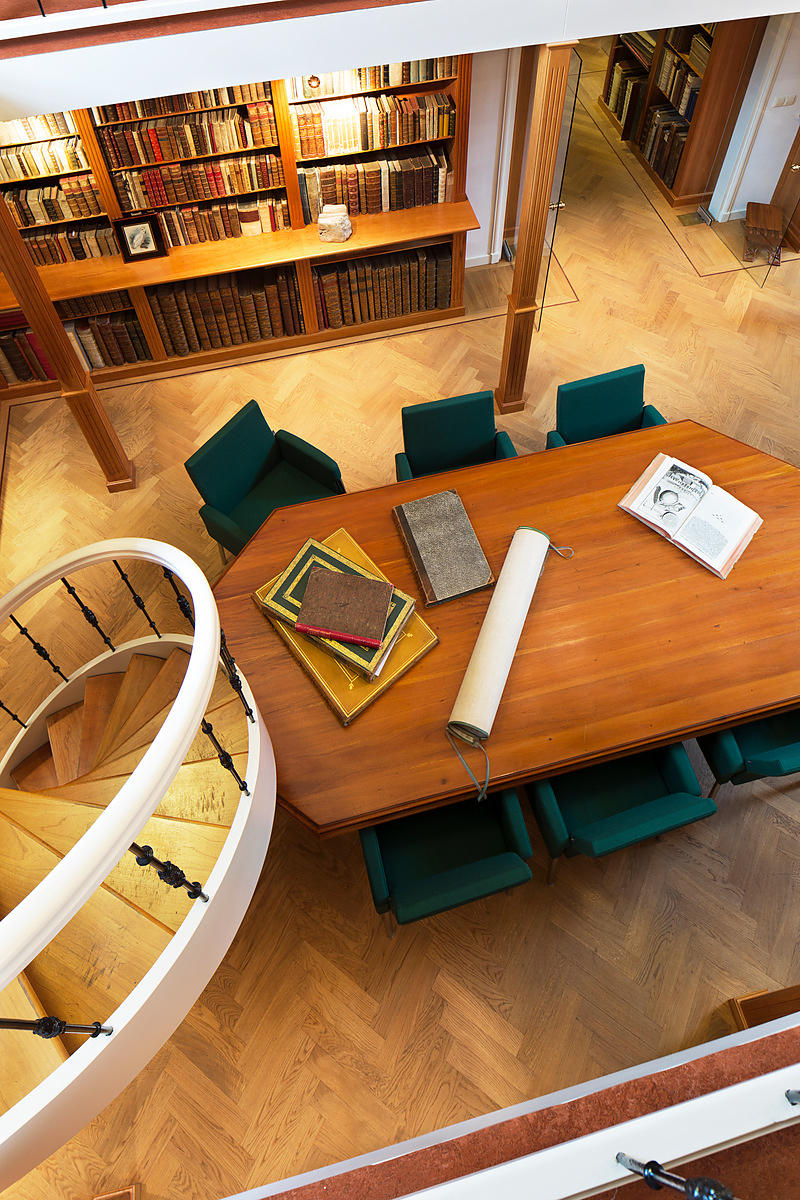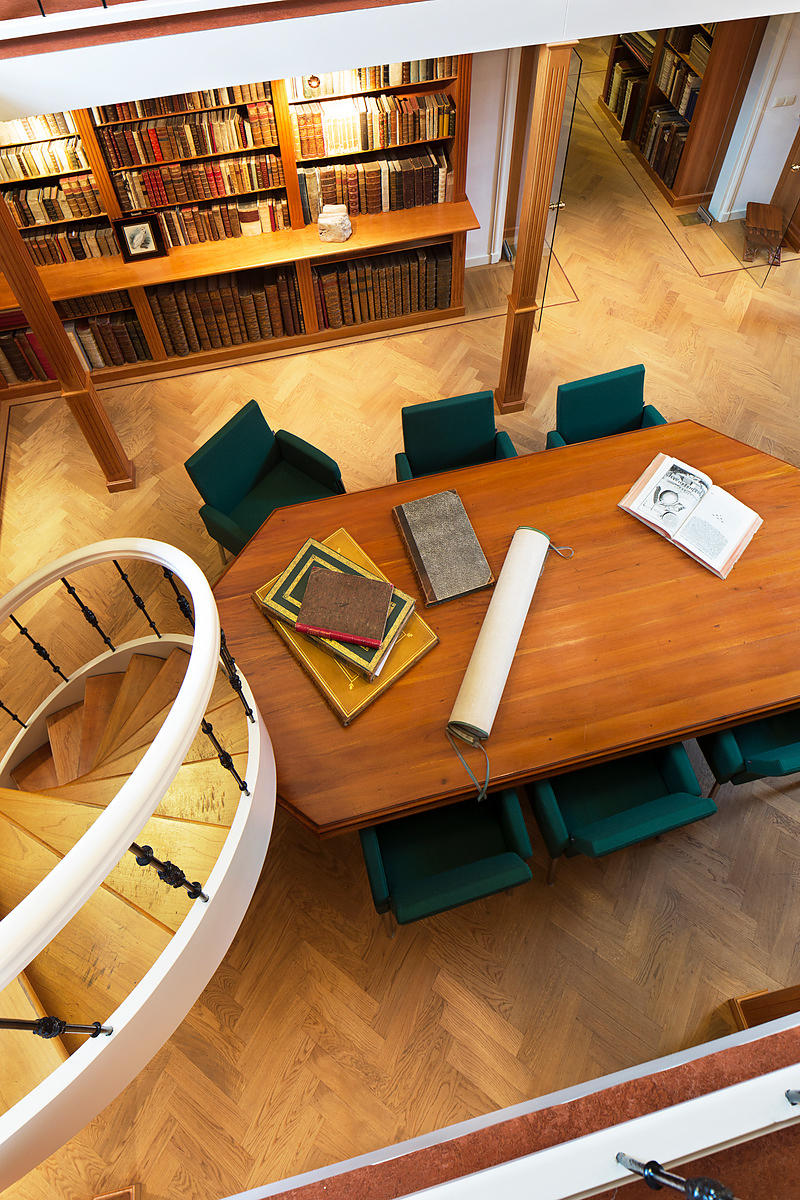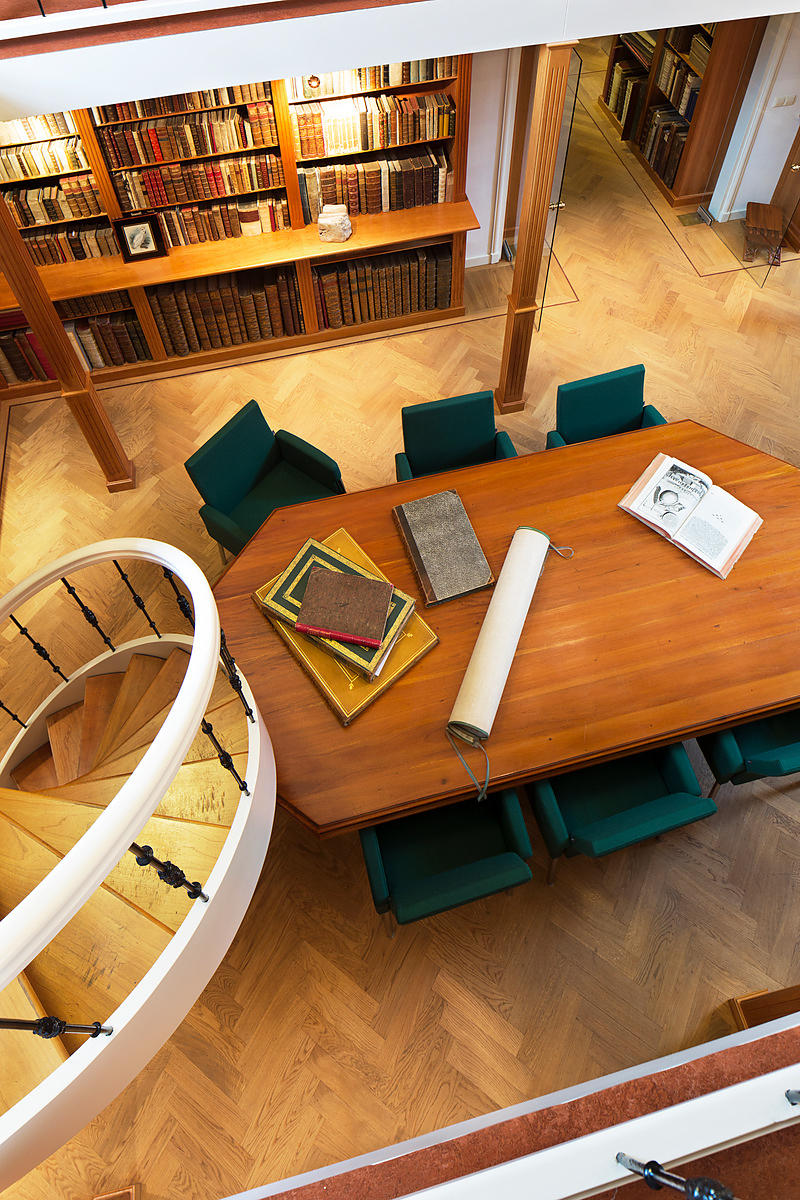 VIEUSSENS, Raymond.
Neurographia universalis. Hoc est, omnium corporis humani nervorum, simul & cerebri, medullaeque spinalis descri[ptio anatomica; ... ad vivum[!] delineatis, ... Editio nova.
Lyon, Jean Certe, 1685. Large folio (35 x 23.5 cm). With 2 engraved plates with a portrait of the author and the arms of the dedicatee, Cardinal Pietro de Bonzi, and 30 engraved illustrations showing mostly life-sized images of the nervous system, engraved by Jean Beaudeau in Montpellier after drawings by the author. Contemporary blind-tooled vellum.
€ 12,000
First edition, second issue (the issues differ only in the date on the title-page: 1684 or 1685) of the most detailed and most accurate 17th-century account of the human nervous system, beautifully illustrated with 30 large engraved illustrations: life-sized images of the brain and nervous system. Written in Latin, it is divided into three parts, on the brain, the spinal chord and the further nervous system respectively. "The best-illustrated neurological monograph of the seventeenth century" (Haskell Norman). "His description of the fine structure of the cerebellum ... surpassed all previous publications on the subject. The most original part ... concerns the paths of the peripheral nerves" (DSB). Jean Beaudeau, who produced the "particularly fine engravings" (LaFanu) lived in Montpellier, where Vieussens served as chief physician of its leading hospital, so they likely worked closely together in the production of the illustrations.
Raymond Vieussens (1641-1715) born in Le Vigan, a small town in southern France, studied medicine in nearby Montpellier and worked his entire career at its leading hospital. As chief surgeon there, he performed more than 500 dissections, giving him the detailed knowledge of human morphology reflected in the present text and illustrations. The book quickly made him famous and King Louis XIV granted him a pension of 1000 livres a year as royal physician. While most of the illustrations are confined to the brain, spinal chord and nervous system, the large folding plate xxiii, showing the nervous system of the entire torso at the original size, includes the trachea, heart and kidneys, elucidating their connections with the nervous system.
In very good condition, with only very small tears in 4 folding plates (1 slightly affecting the illustration), part of the edge of 1 plate tattered, a small marginal stain in another and an occasional minor spot or very small marginal tear in the text leaves, never approaching the text. A landmark in the history of neurology and a magnificent showpiece for any medical or anatomical collection.
Heirs of Hippocrates 641; Krivatsy 12403; LeFanu, Lilly Library, p. 95; Haskell Norman 2153 note. Wellcome V, p. 350; for Vieussens: DSB XIV, pp. 25-26.
Related Subjects: