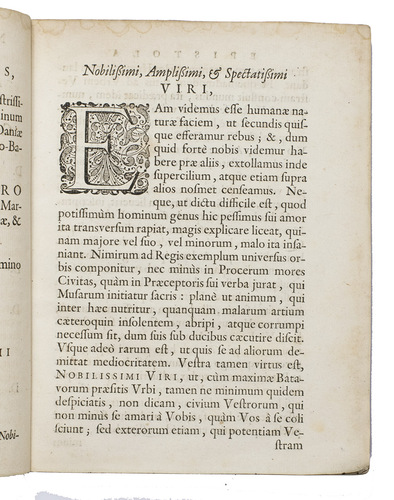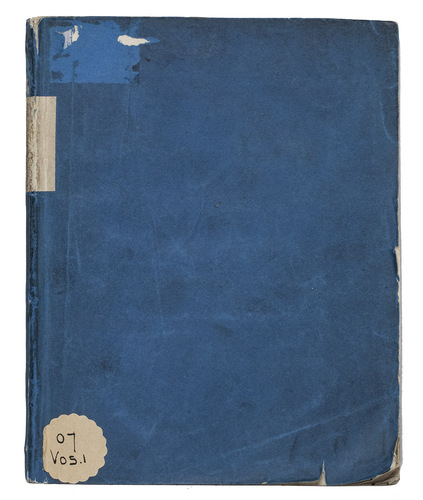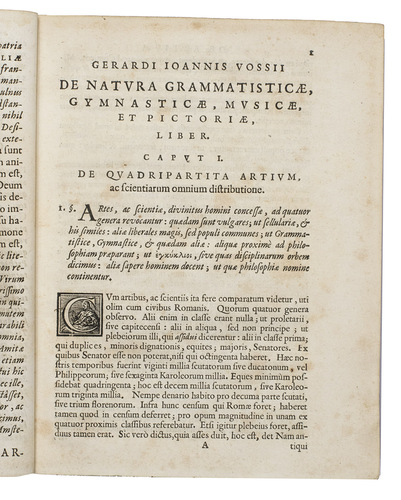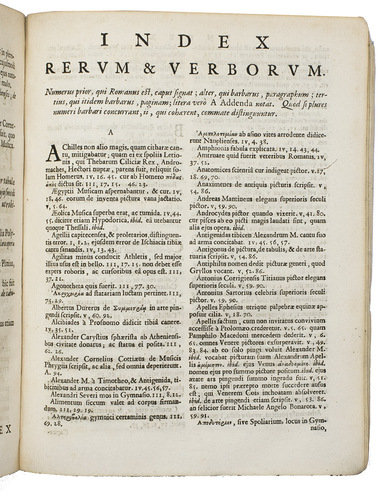 VOSSIUS, Gerardus Joannes.
De quatuor artibus popularibus, grammatistice, gymnastice, musice, & graphice, liber.
Amsterdam, Johannes Blaeu, 1650. Small 4to. With Blaeus woodcut device on the title-page, 3 woodcut decorated initials. Later blue paper wrappers, title label pasted on spine. [14], 94, [12] pp.
€ 1,250
First edition of a posthumously published work on writing, gymnastics, music and painting by the famous Dutch scholar and scientist Gerardus Joannes Vossius (1577-1649). Franciscus Junius edited it and wrote the dedicatory letter that introduces it. In the first chapter Vossius discusses the division of arts and sciences. The second chapter deals with reading and writing and how to teach it to children. Vossius describes in chapter three the history of gymnastics, as practised by the Greeks & Romans, and presents five types of exercises: running, jumping, discus throwing, javelin throwing and wrestling. The fourth chapter covers ancient and contemporary music. The last chapter compares the arts of painting and rhetoric, and gives a brief history of painting, mentioning classical, Renaissance and 17th century painters.
Blaeu published the present first edition (and also the second edition of 1660) in two simultaneous issues with different title-pages: the present in a single "liber" covering only the four "popular arts", which are therefore named in the title; the other in three "libri" adding philology and mathematical sciences and therefore not itemising the four "popular arts".
Library stamp on the title-page and at the end. In good condition, with the board edges slightly rubbed. Rademaker, Life and work of Gerardus Joannes Vossius, 32 and pp. 322-324; cf. Bierens de Haan 5142-5144; Poggendorf II, 1235; Sotheran, 1st supplement, 702 (all noting the other 1650 issue); not in Kunst op schrift; Thimm.
Related Subjects: