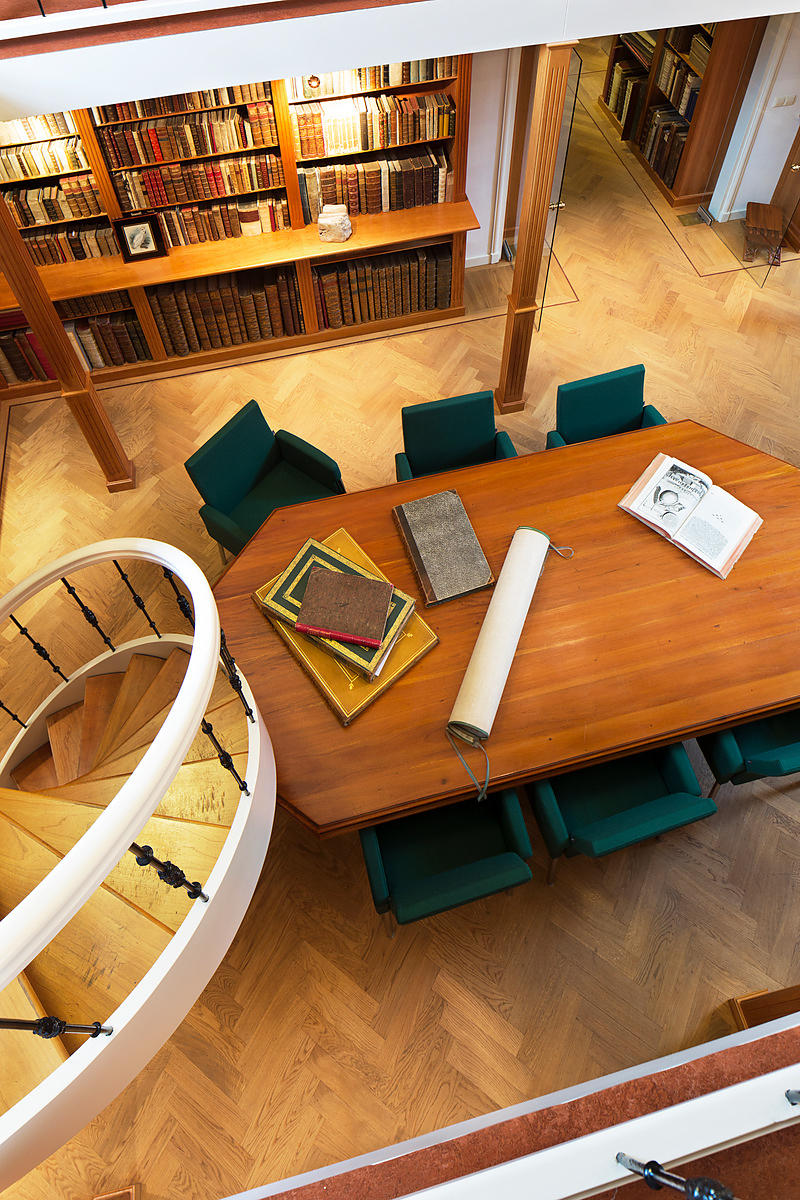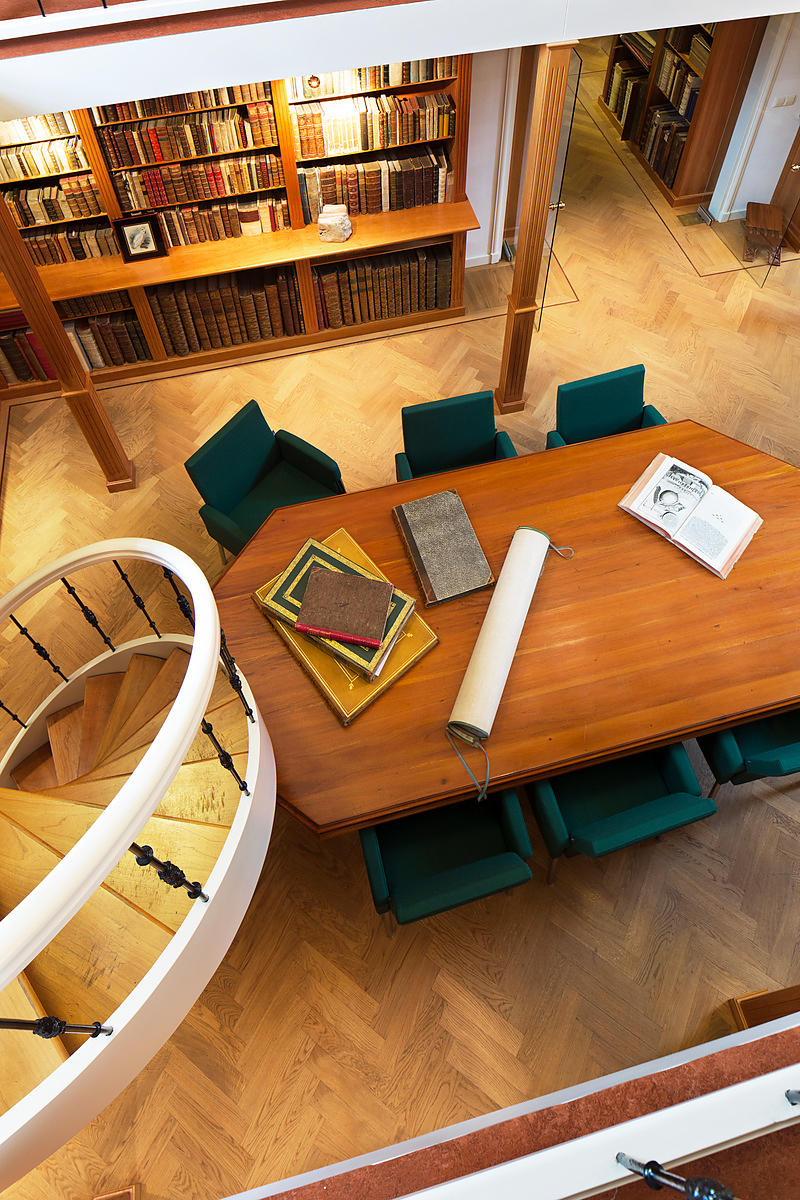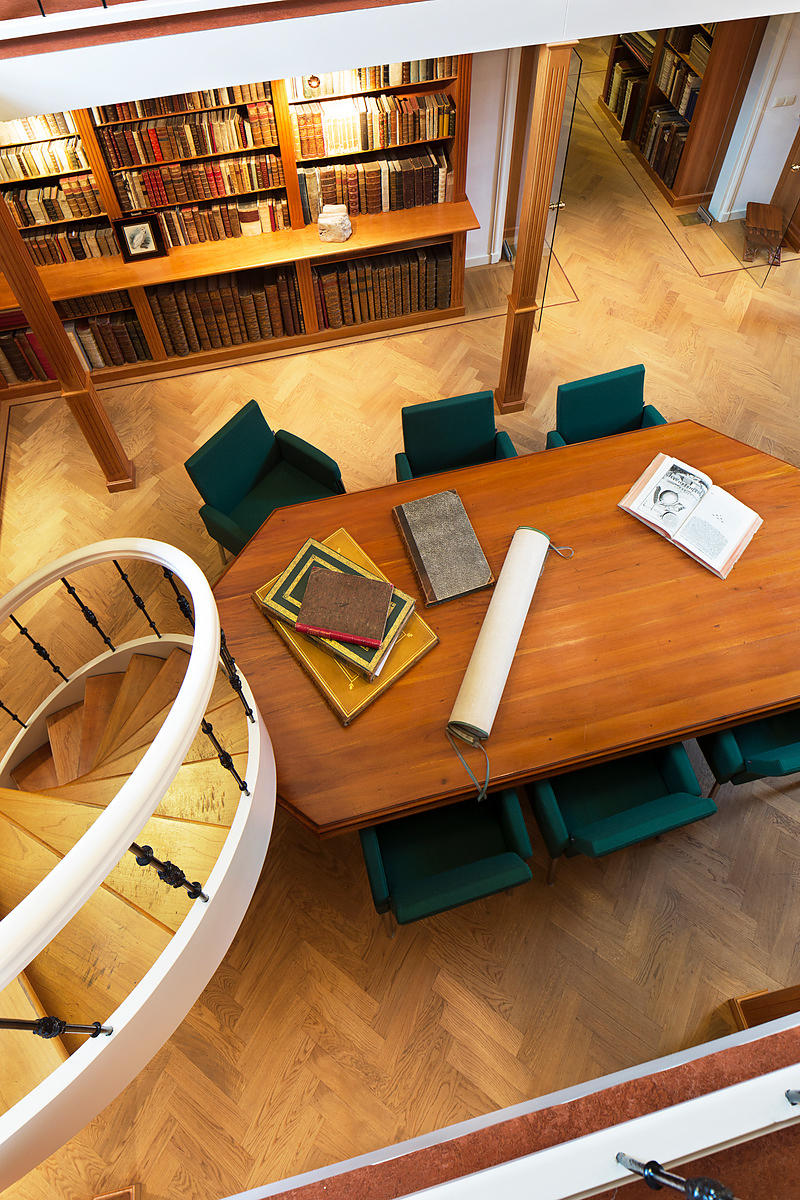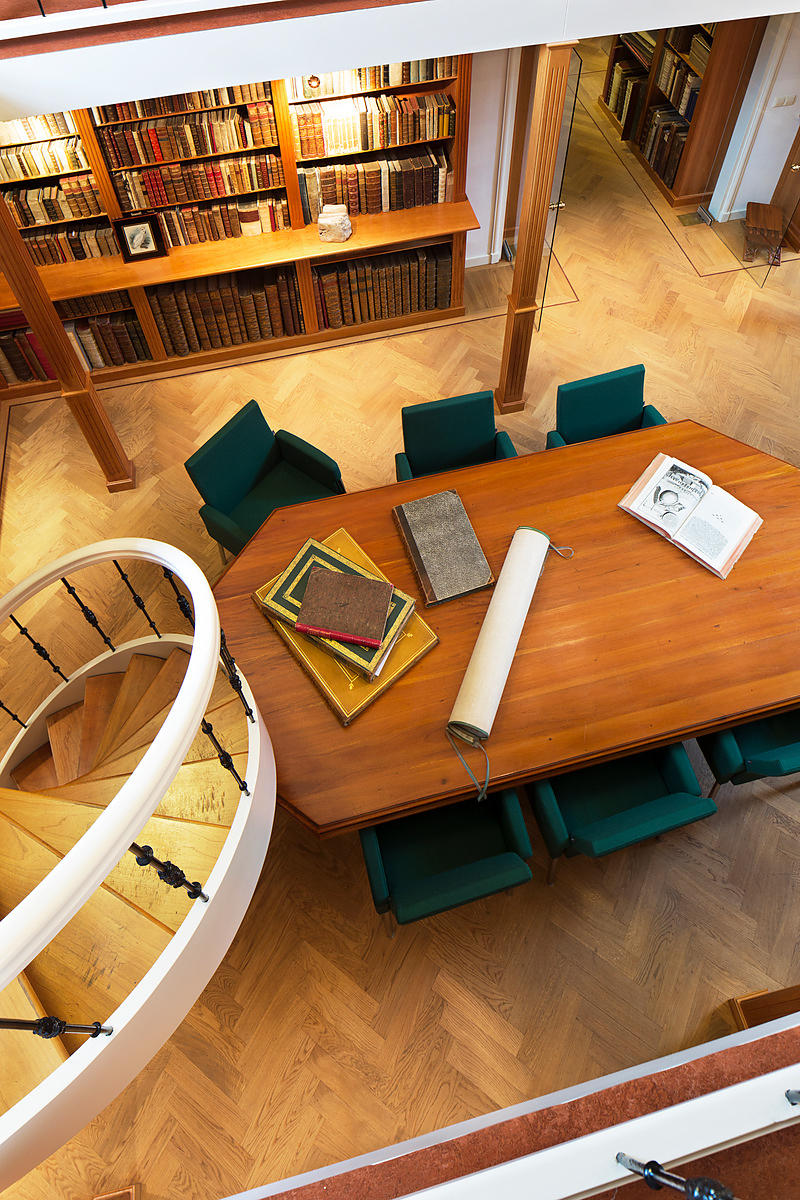 VRIESE, Willem Hendrik.
Hortus Spaarn-Bergensis. Enumeratio stirpium quas, in villa Spaarn-Berg prope Harlemum, alit Adr. van der Hoop.
Amsterdam, Johannes Müller (back of title-page: printed by C.A. Spin), 1839. 8vo. With 2 double-page chromolithographed plates. Original publisher's stiff printed wrappers. XII, 146, XVI, [2 blank] pp.
€ 1,950
First and only edition of the first catalogue of the plants and trees in the famous garden of the Spaarnberg country estate in Santpoort, a few kilometres north of Haarlem in the Netherlands. The Dutch banker Adriaan van der Hoop (1788-1854) expanded the estate by buying adjacent land and created the beautiful garden with exotic and tropical plants. Van der Hoop was one of the richest men in the Netherlands and an important collector of art and botanical books. His catalogue includes plants from all over the world, including almost 200 species from Australia.
The plants were catalogued by the Dutch botanist and physician Willem Hendrik de Vriese (1806-1862). A second catalogue was published in 1849 by J.J.F.H.T. Merkus Doornik.
Some wear to the spine, but otherwise in very good condition, wholly untrimmed and with two attractive colour plates. Bradley I, p. 51; Landwehr, Coloured plates 206; Paradisus Batavus 105; Pritzel 9838.
Related Subjects: