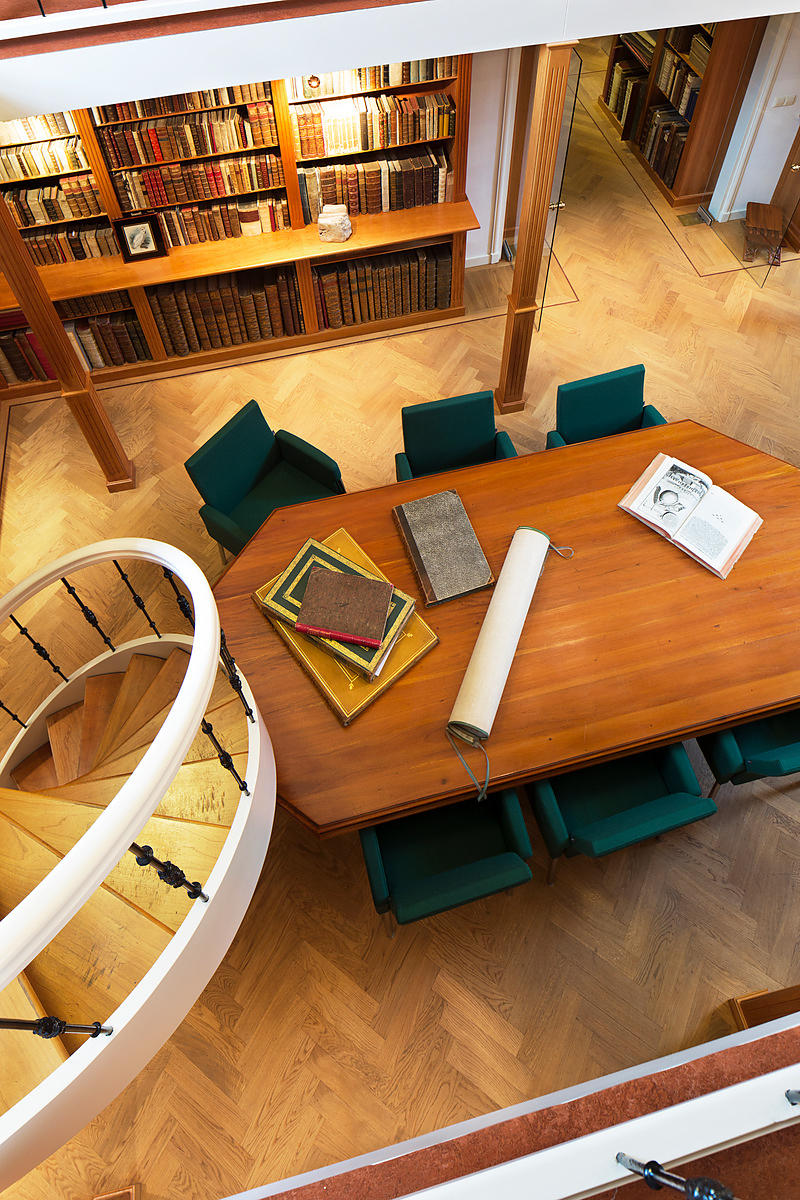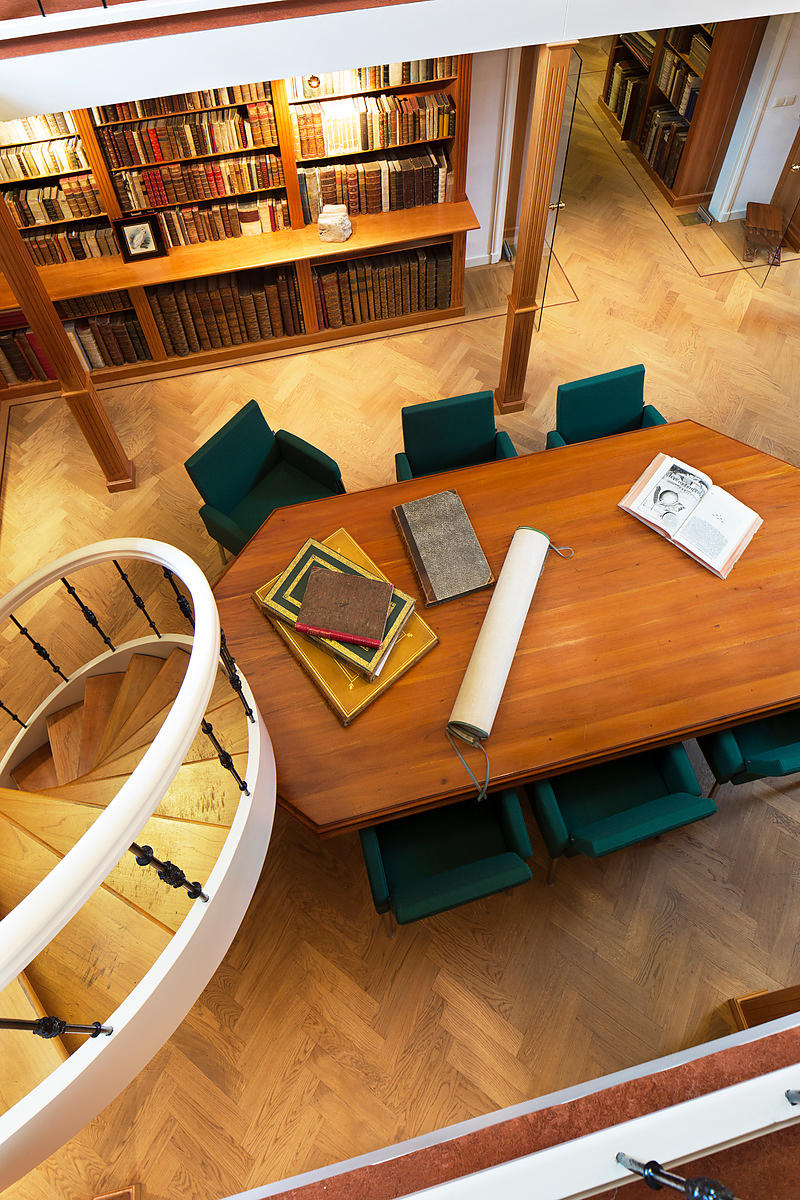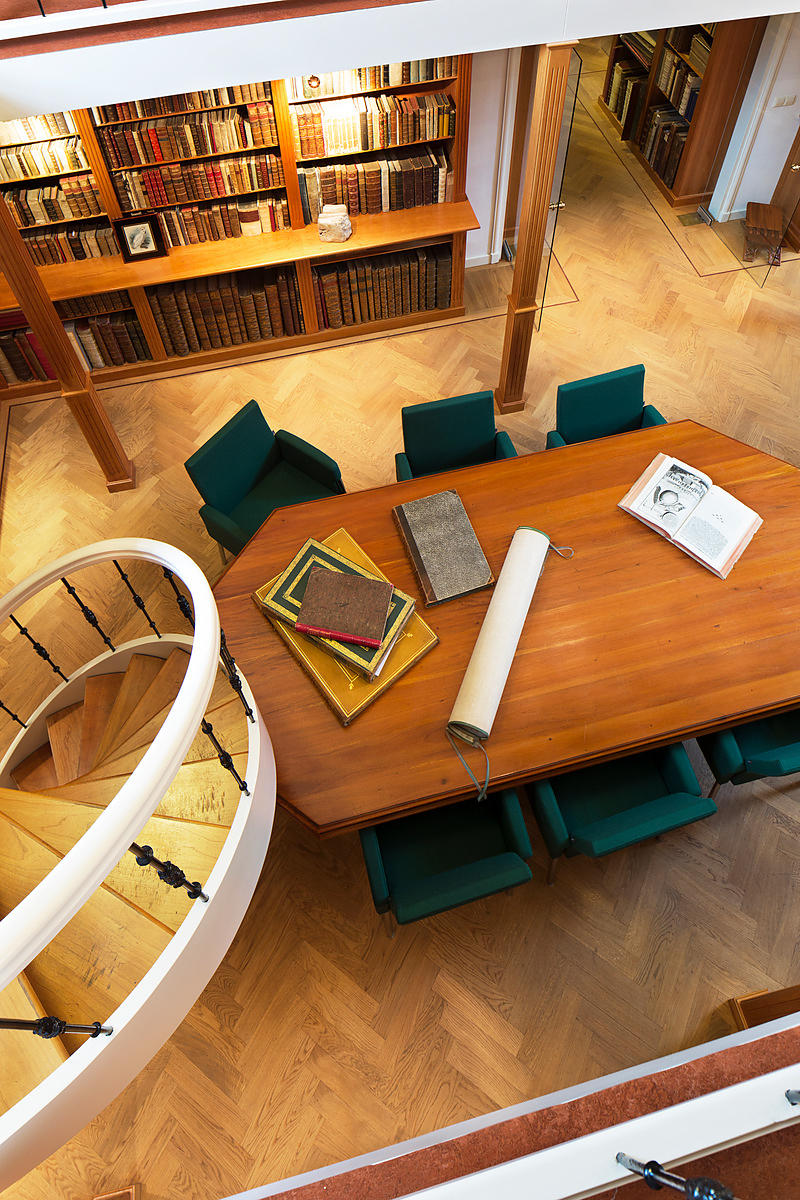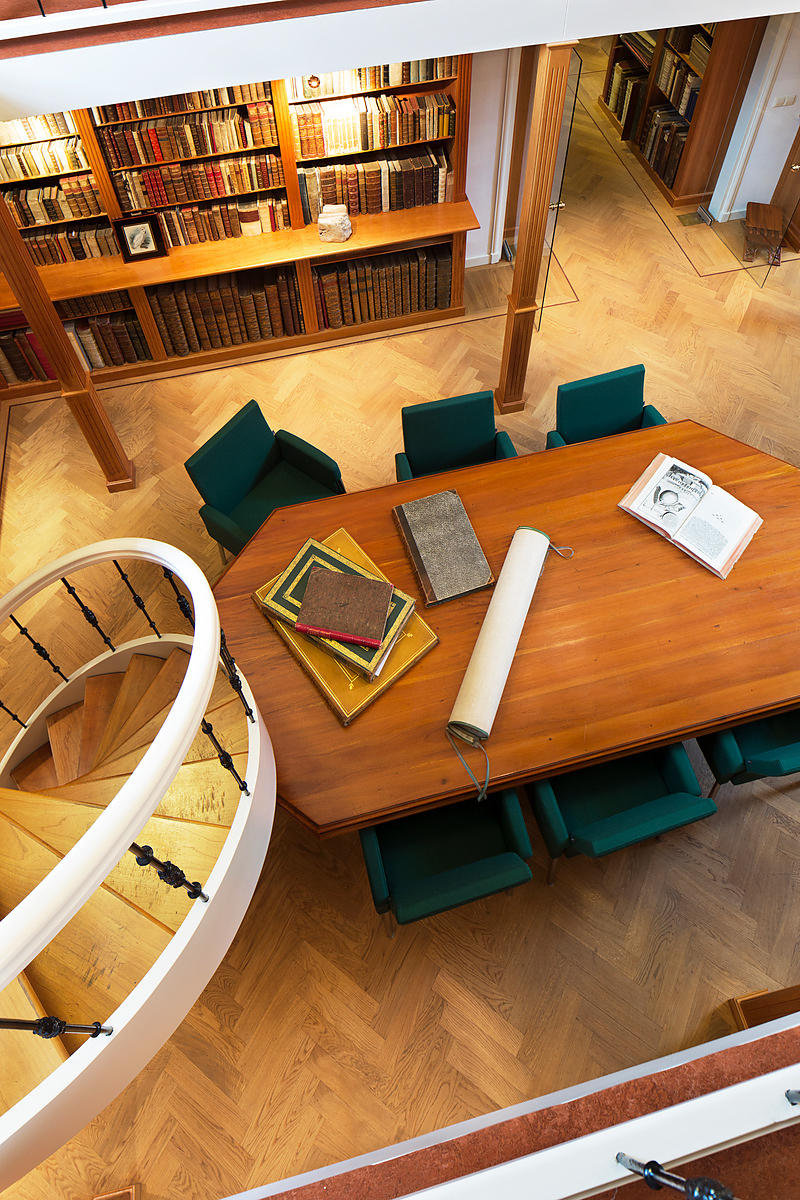 VRIESE, Willem Hendrik de.
De medecijn-hof. Beschrijving der voornaamste geneesrijke gewassen, vermeld in de "Nederlandsche apotheek." Een zakboekje voor de leerlingen in de pharmacie en geneeskunst, bij 't bezoeken van den kruidtuin.
Leiden, J. Hazenberg, 1852. 8vo. Half red morocco, title in gold on spine. [2], 224 pp.
€ 800
Rare first and only edition of an herbal pocket handbook, intended for students of medicine to take with them when visiting the botanical garden to study or select herbs. The botanical and herbal descriptions help the students to classify the plants and herbs, to recognize the medicinal plants and herbs and know their phytotomy and properties. This helped students verify that they were using the right plants when concocting their medicines. Willem Hendrik de Vriese (1806-1862) was a Dutch botanist and medical doctor. He practised medicine in Rotterdam and taught botany there as well. He later, in 1834, became a professor of botany at the Athenaeum Illustre in Amsterdam and in 1845 at Leiden University. There he also became the director of the Universitys botanical garden or Hortus botanicus. An insightful work on the medical plants used by pharmacists and doctors in the 19th century.
Binding slightly rubbed, boards and spine with minor discolouring, top corner of the first flyleaf cut away, very slight browning and foxing throughout. Otherwise a good copy. BMN, pp. 509; BMNH, p. 2241; Pritzel 9867; Stafleu & Cowan 16415; WorldCat (9 copies).
Related Subjects: