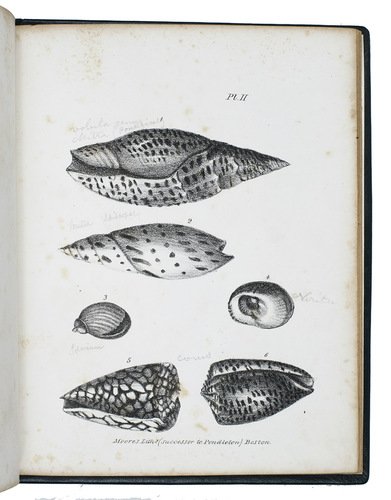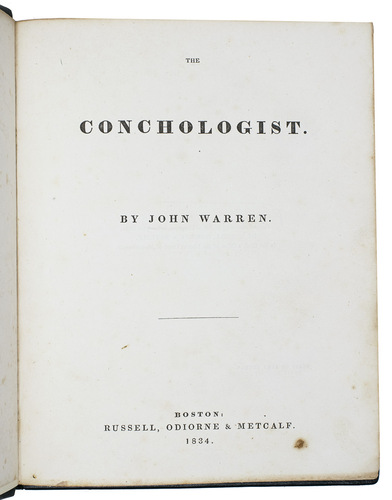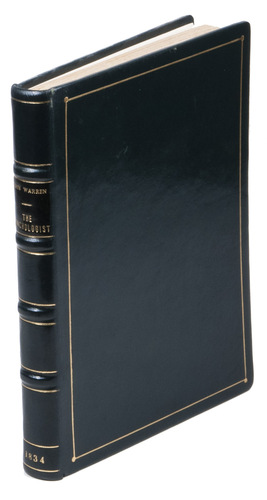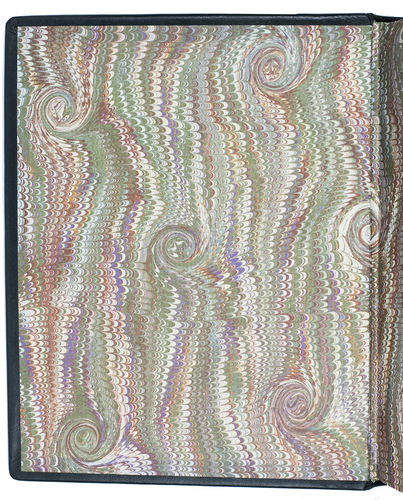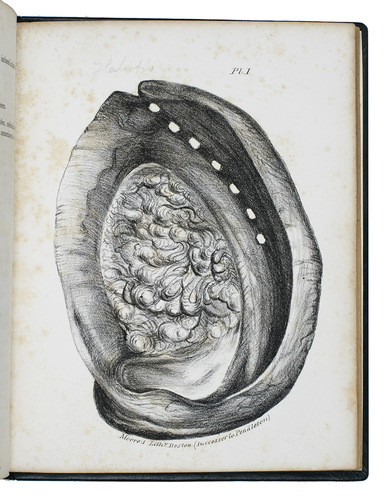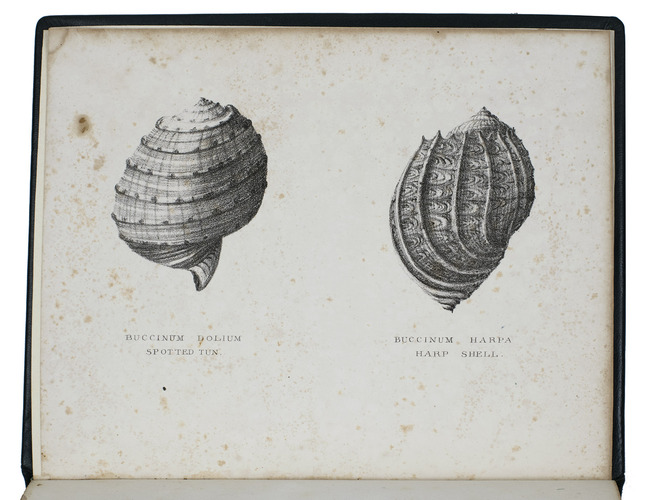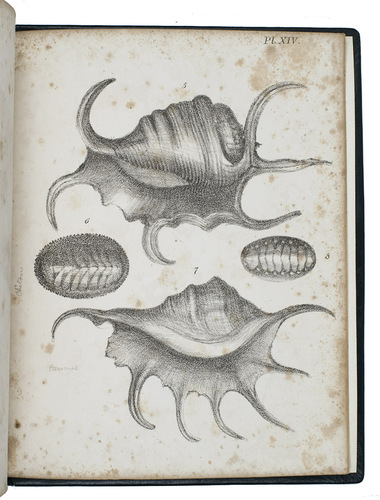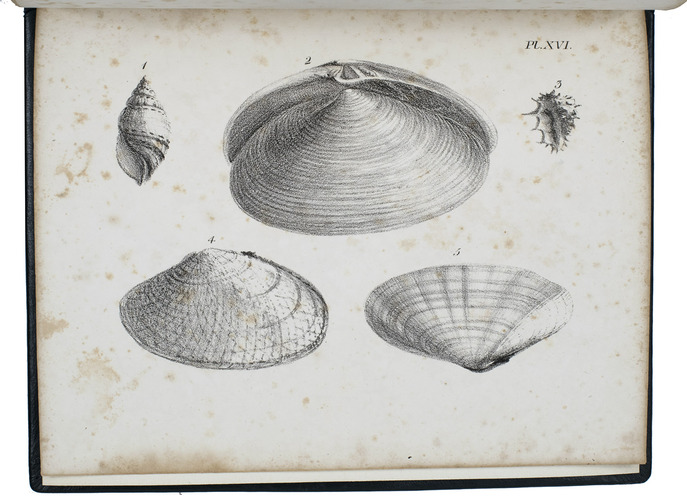 WARREN, John.
The conchologist.
Boston, Russell, Odiorne & Metcalf, 1834. Small 4to. With a lithographed frontispiece showing 2 shells and XVI numbered lithographed plates of shells and related items showing 71 figures. Modern (21st-century?) green calf. [4], 204 pp.
€ 850
Rare first edition of the first American conchological manual, following the classifications of both Linnaeus and Lamarck. Warren gives an introduction discussing shells and their beauty, the three classes and the several conchological genera in them, including their scientific names. He describes not only the shells, but also where and when one could find them. John Warren was an Englishman who sold shells and other curiosities in Boston and to collectors elsewhere in the United States, supplying them with handsome shells at high prices.
Considerable foxing to the plates, as often, but otherwise in very good condition. A rare publication on shells. www.biodiversitylibrary.org/page/10944209; cf. WorldCat (electronic facsimile); not in BM NH; Nissen ZBI; Sabin.
Related Subjects: