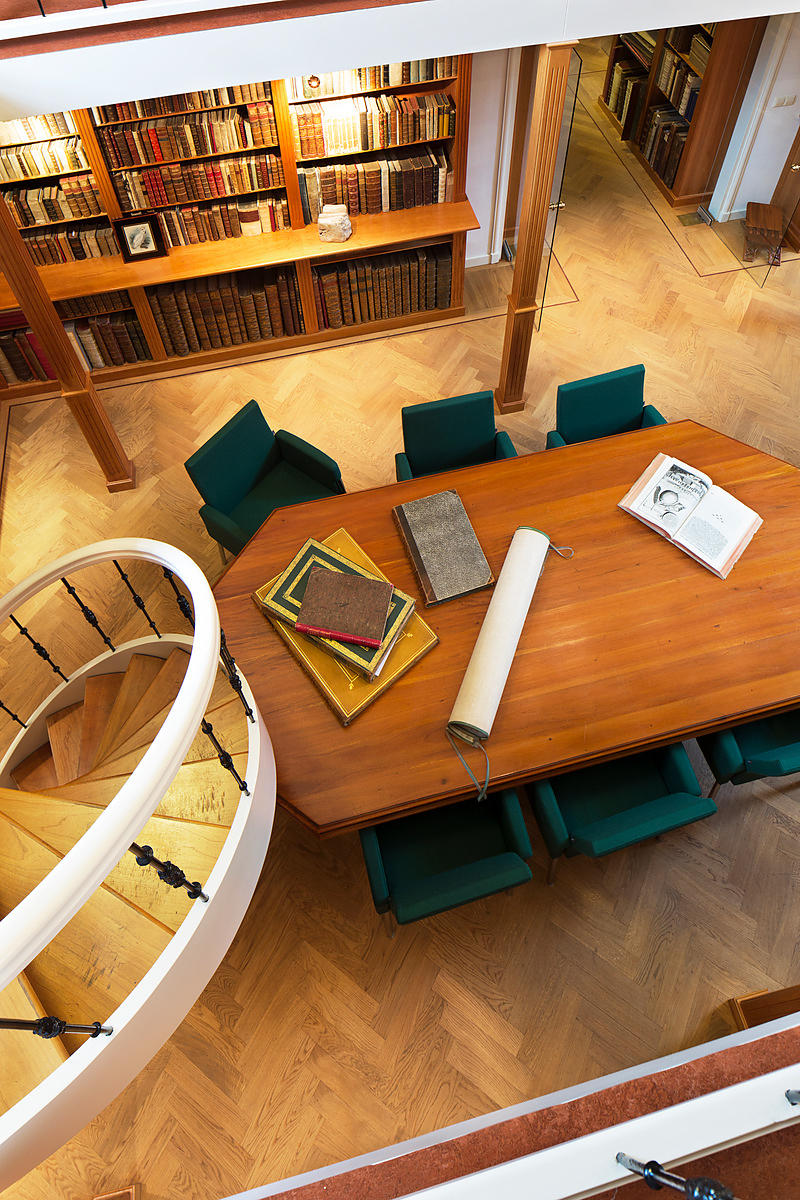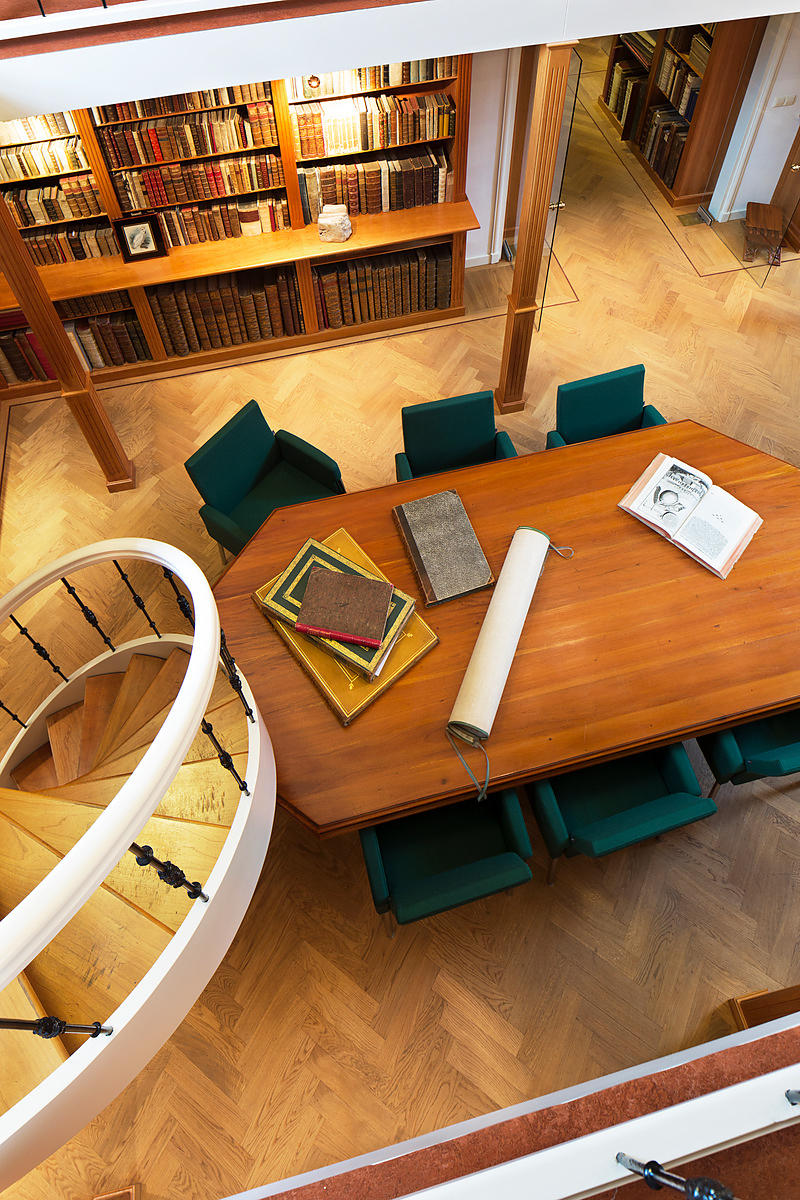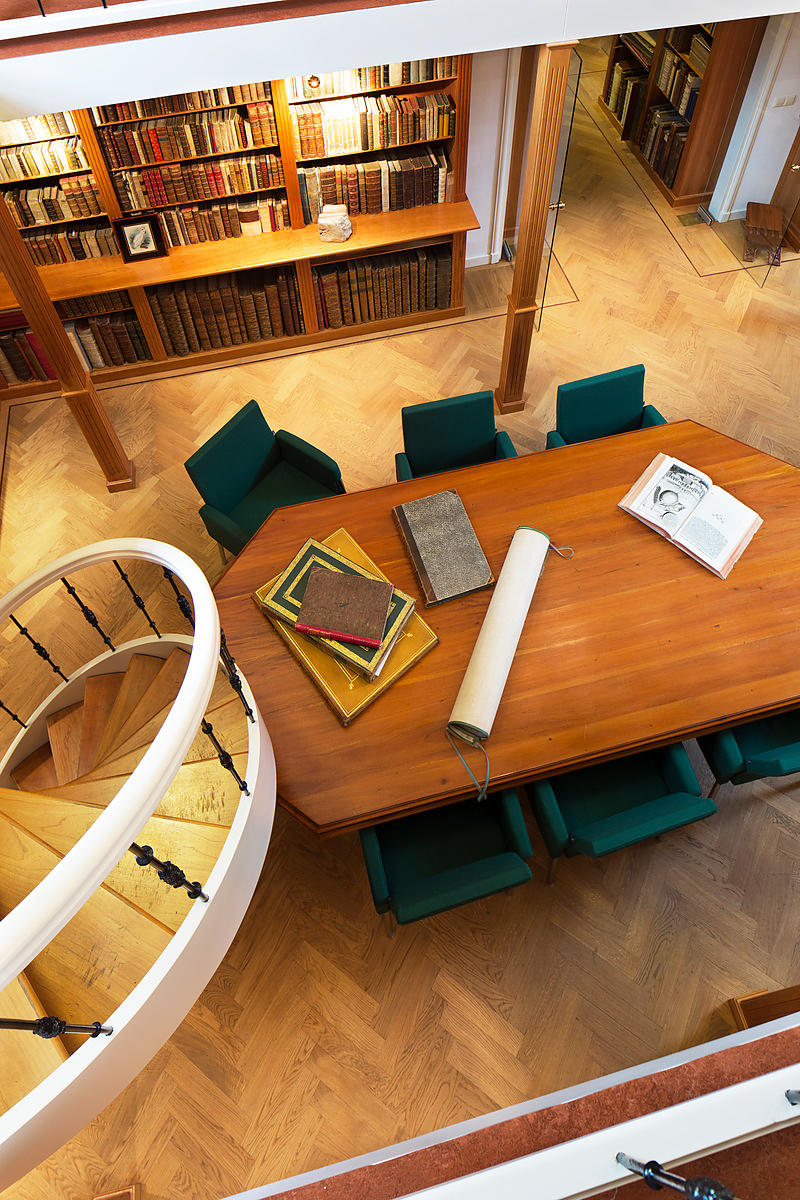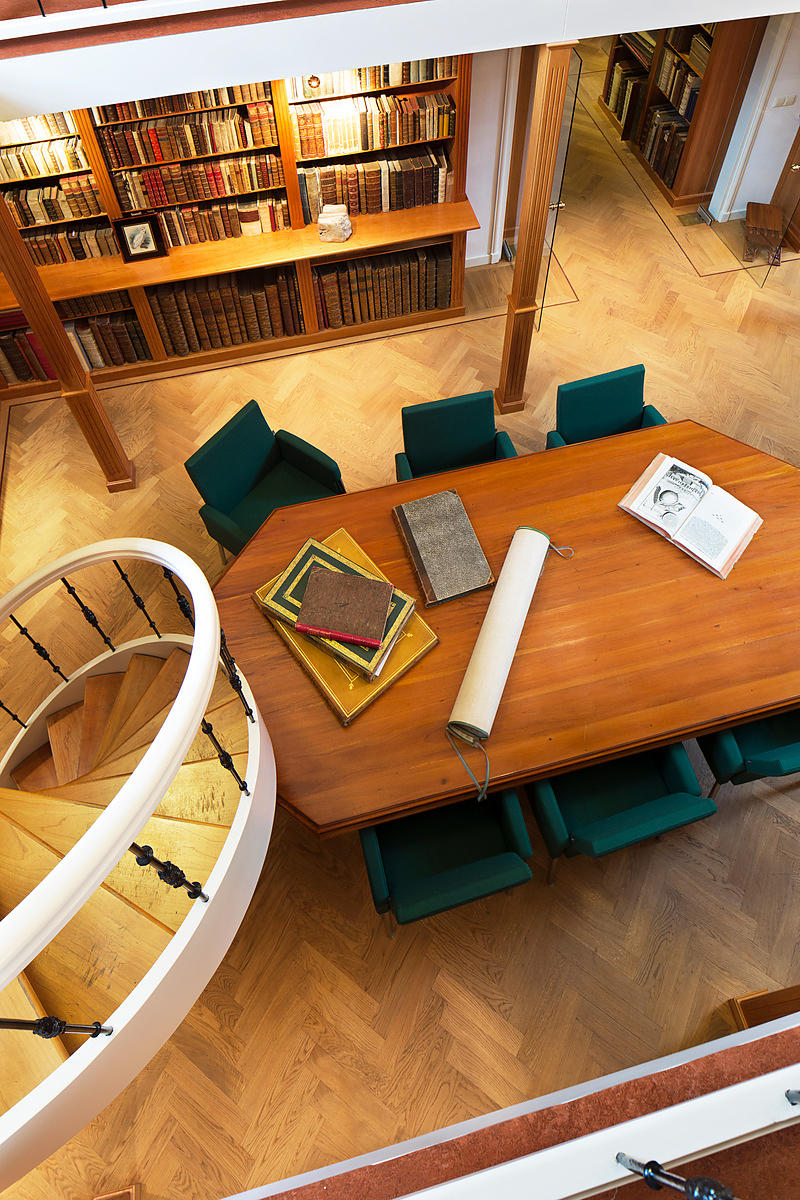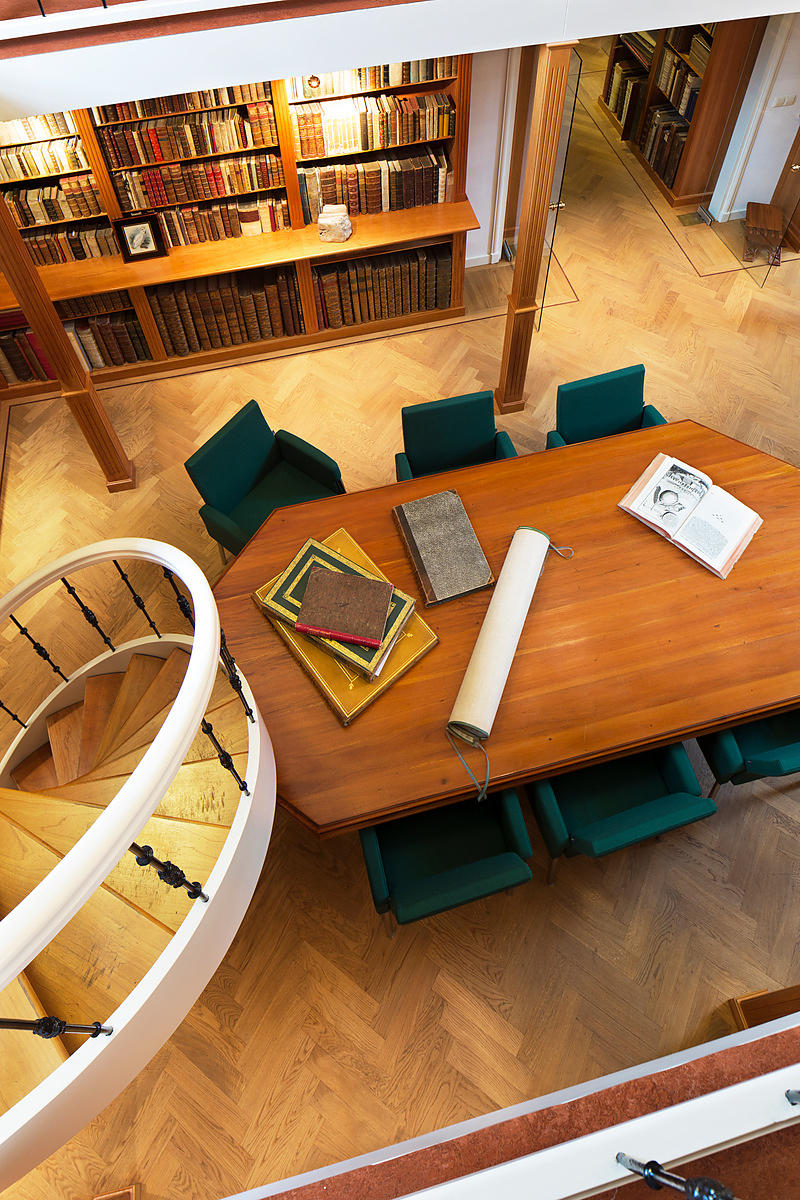 WERNDLY, George Henrik.
Maleische spraakkunst, uit de eigen schriften der Maleieres opgemaakt; met eene voorreden, behelzende eene inleiding tot dit werk, en een dubbeld aanhangsel van twee Boekzalen van boeken, in deze tale zo van Europeërs, als van Maleiers geschreven.
Amsterdam, printed for the VOC (Dutch East Indian Company) by R. & G. Wetstein, 1736. 8vo. With the VOC's ship device on title-page, woodcut initials and tailpieces. Contemporary vellum with manuscript spine-title. [2], LXVIII, 357, [23] pp.
€ 6,850
First edition of the first standard grammar of the Malay language, presenting the language in both roman and Arabic type (both with extra characters specially made for Malay). A 130-page appendix gives the first bibliography of printed books (and even some manuscripts) in Malay, both by native speakers and by Europeans. This begins with the 1629 New Testament (part of which was printed in 1612) and includes valuable notes about many of the books and their authors, including a detailed account (10 pp.) of Werndly himself and the Old and New Testament that he translated and edited, published in the years 1731 to 1733.
Werndly's Old and New Testament were printed in roman type supplemented with special characters to suit them to the Malay language. These were cut specially for the Bible in 1730 by Samuel Jallason, who worked briefly as a punchcutter in the Netherlands after having learned typefounding in Germany and having been a partner in the Grover typefoundry in London. The present book continues to use the roman type with special characters, but also introduces an Arabic type with special characters, much preferred by most native speakers (for the convenience of Europeans, many passages are given in both scripts). The Arabic type came from the Voskens typefoundry and probably dates from the late seventeenth century, but the special characters must have been cut for the present book by Joan Michael Fleischman, who later used them in his own copy of the Voskens type, used for the Bible printed in Batavia in the years 1744 to 1758. Joh. Enschedé & Zonen acquired the Wetsteins' matrices for the Jallason and Fleischman types, which still survive.
With library stamps of the Nederlandsche Zendingsschool Oestgeest (later Hendrick Kraemer Instituut, who deaccessioned the present volume) on the title-page, flyleaf and two pages of text, and with an earlier bookseller's ticket of J.L. Beijers. The headbands and the sewing of two gatherings has come loose in places. Otherwise in very good condition, and with the endpapers not pasted down. An important contribution to the study of the Malay language and to the history of printing in Malay. Landwehr, VOC, 759; Lane, Enschedé Type Specimens of 1768 & 1773, p. 29 & 71-2.
Related Subjects: