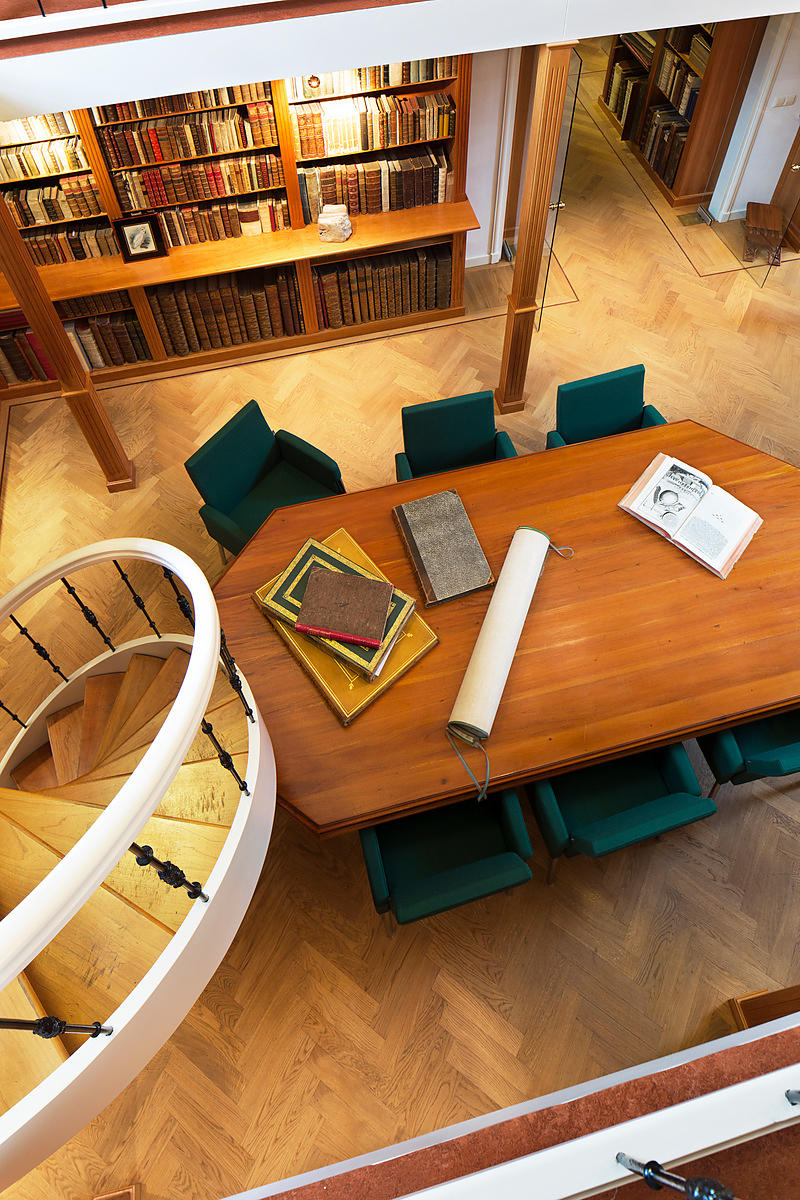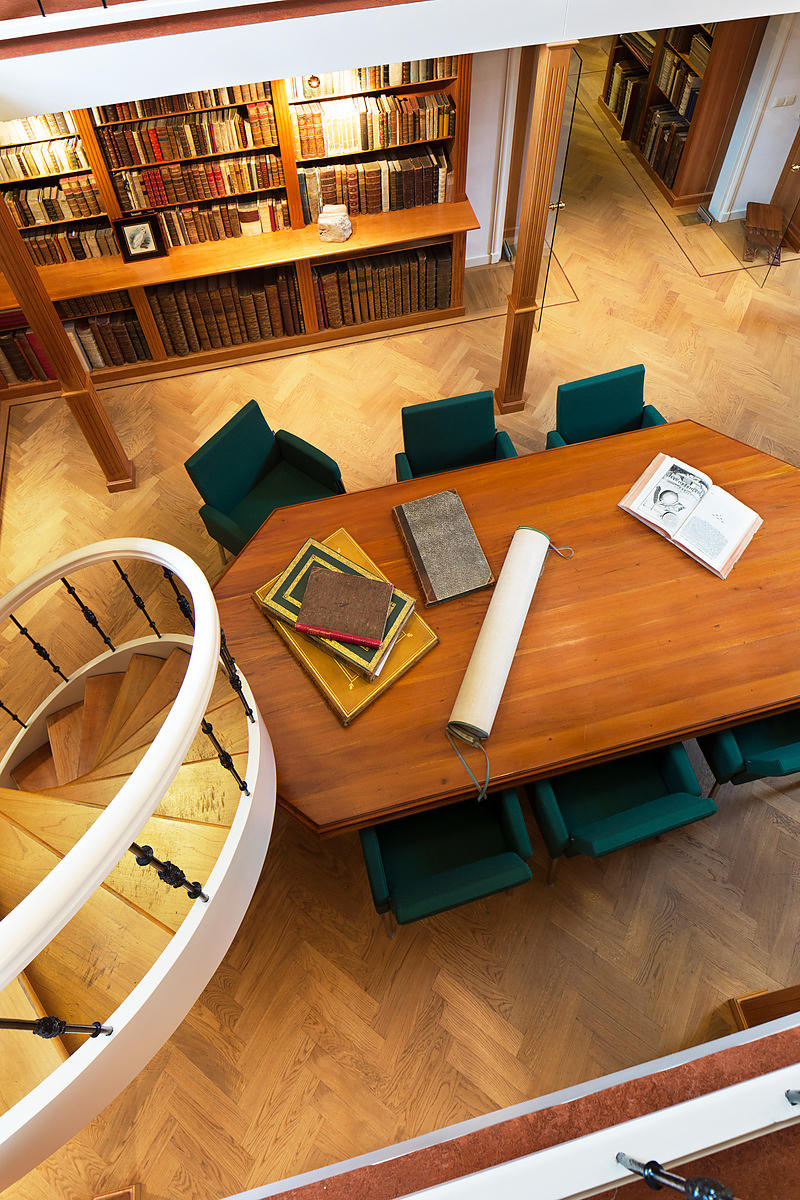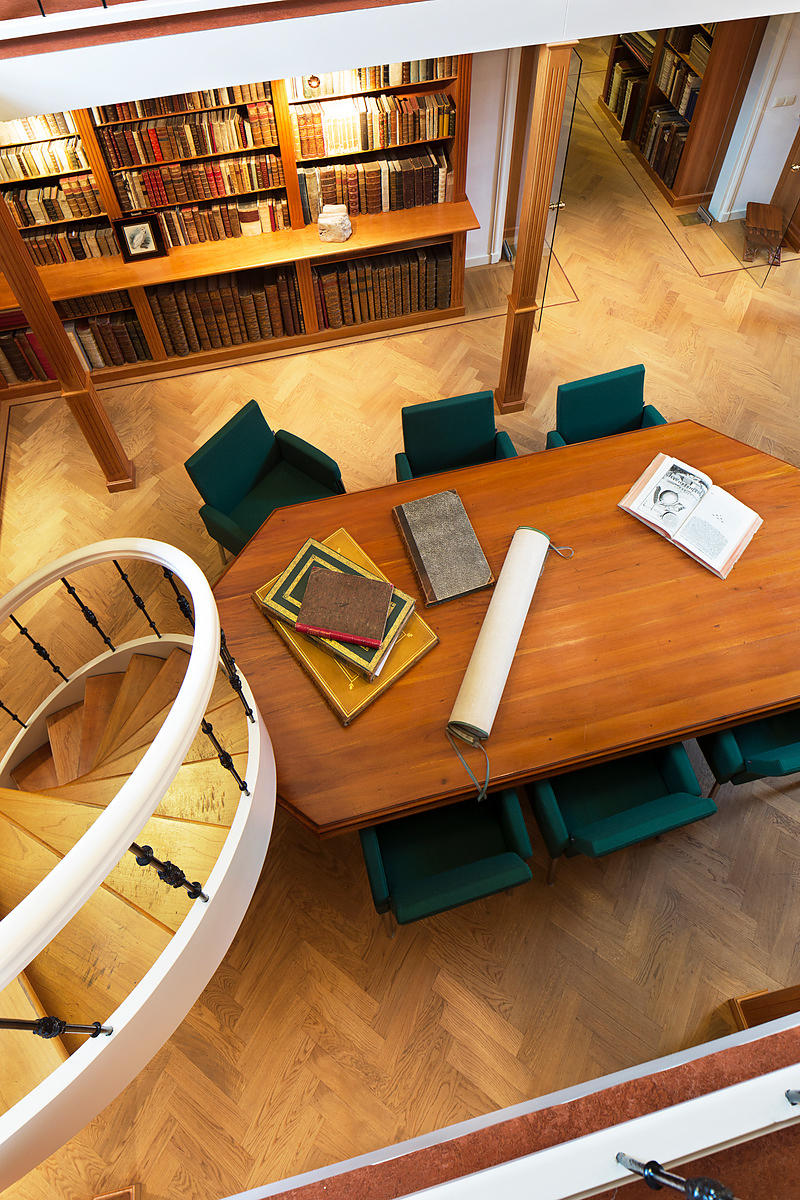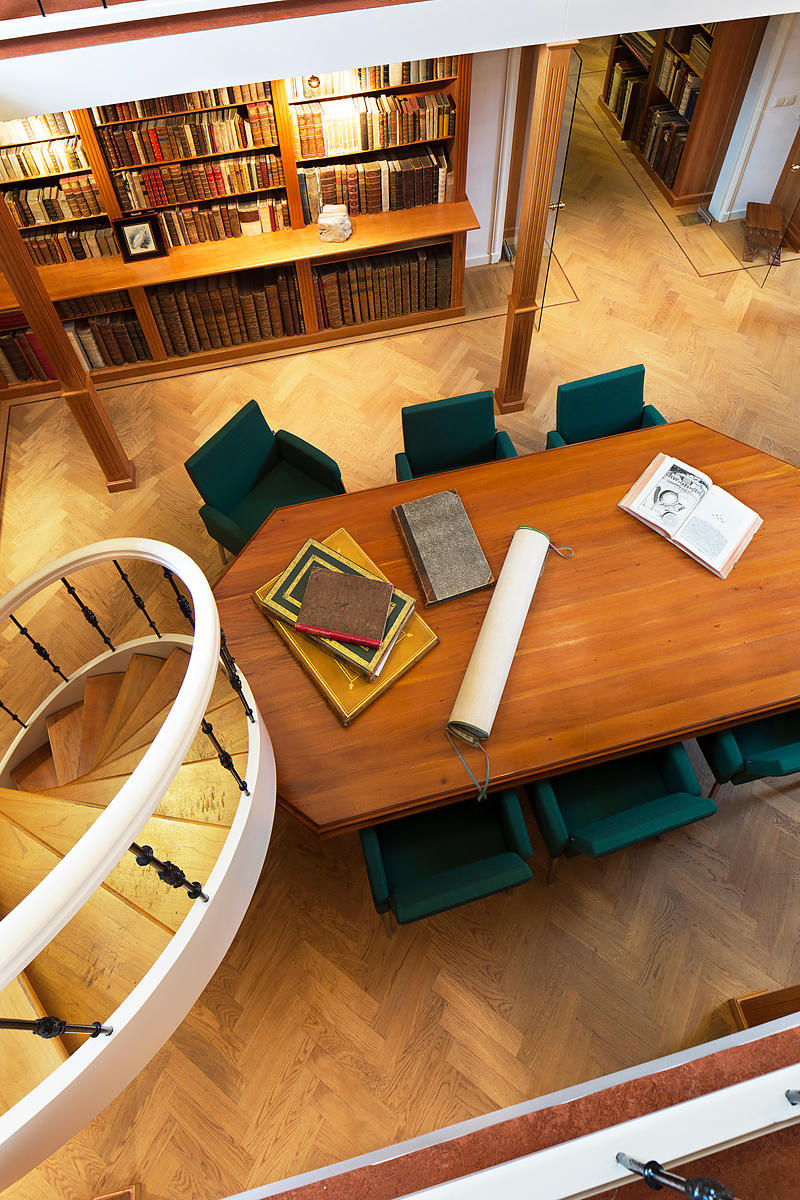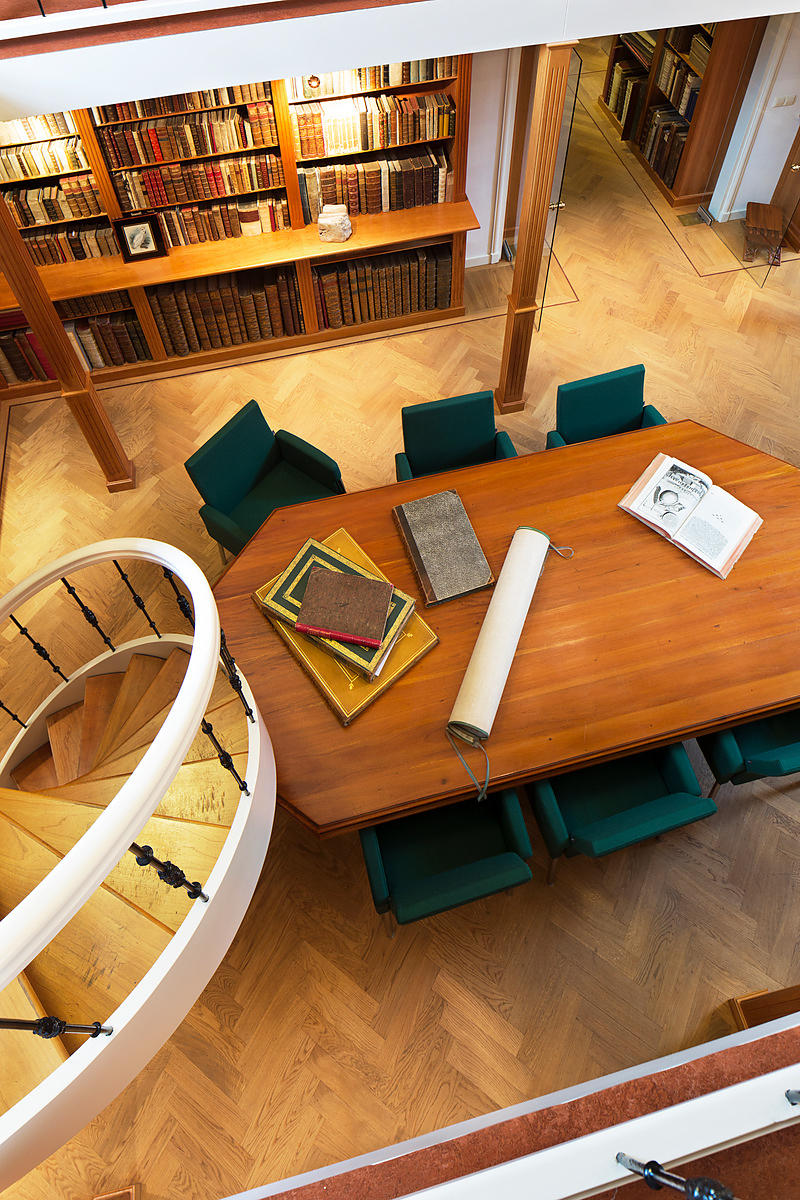 WOUDE, Cornelis van der.
Tooneel van flora. Vertonende: grondelijcke redens-ondersoekinge, vanden handel der floristen. Ghespeeld, op de spreucke van Anthinius de Guevara: een voorsichtich eerlijck man; sal altijt meer ghedulden, dan straffen. Tsamen gesteld; mits, datter dagelijx: uyt haat: spruyt smaad. Noch is hier by-gevoegt de lijste van eenige tulpen vercocht aen de meestbiedende tot Alcmaer op den 15 Februarii 1637. Item t lof-dicht van Calliope, over de goddinne Flora, &c.
Amsterdam, Joost Broersz, 1637. With 1 large engraving (8 x 12 cm) by P.v.B. (dated 1631) on the title-page, depicting Flora sitting in a formal garden with tulips in both hands and in her hair. Blue wrappers. 28 pp.
€ 4,250
Unrecorded issue of one of the many pamphlets published during the financial crisis of tulip mania (1637), in this case defending the trade in tulip bulbs. The tulip mania, arguably the first stock speculation and the first recorded speculative bubble, was a boom in the tulip trade in Holland and Utrecht that rose around 1634 and came to an abrupt end at the beginning of February 1637, when the bubble burst. The mania is considered the first futures market in history, where contracts to buy bulbs at the end of the season were bought and sold between individuals, and not within the exchange. Because of this, the Dutch described tulip contract trading as "windhandel" (literally "wind trade", meaning empty trade) because no bulbs were actually changing hands.
After the collapse a stream of pamphlets appeared, most mocking the tulip maniacs and others defending the tulip traders and growers, as in the present pamphlet.
The Tooneel van Flora was written by the Alkmaar schoolmaster Cornelis van der Woude (d. 1647), arguing, both in prose and in verse, that there was and is nothing wrong with trading and money making, adding examples and price lists of bulbs, one of 5 February 1637, a mere two days after the collapse, making our pamphlet a valuable source of information for the development of prices during the rest of 1637.
Slightly browned, upper right corner of title-page repaired, otherwise in good condition. Knuttel 4539 (variant issue); Goldsmiths Kress Libr. 683.7; Kress Libr. P. 667; Krelage, Cat. 36a.
Related Subjects: