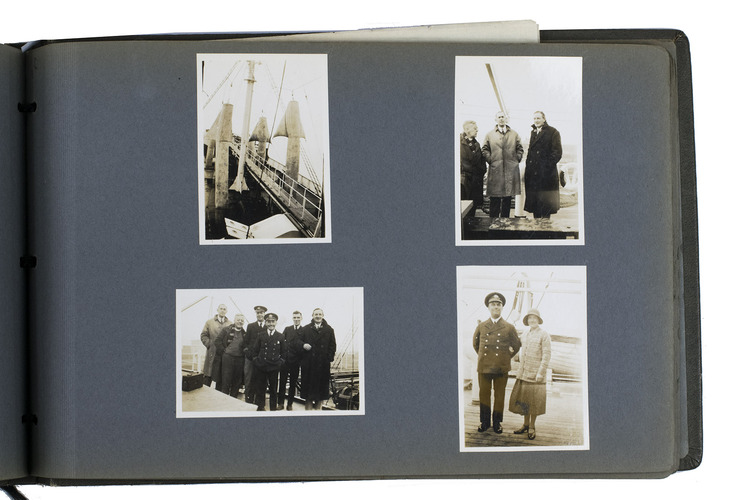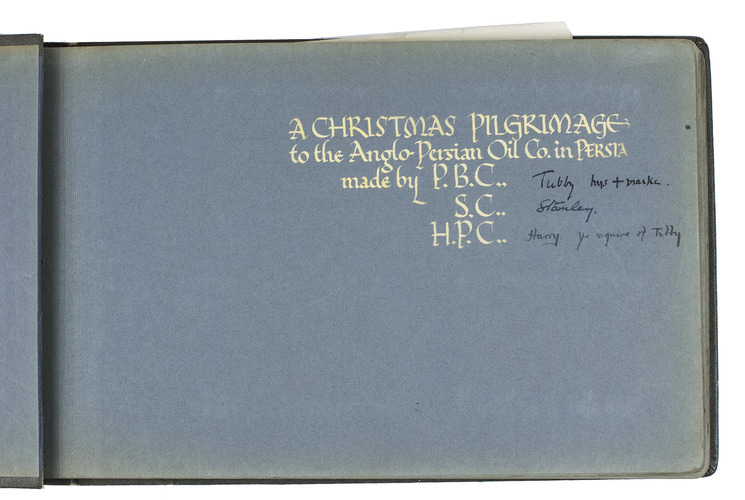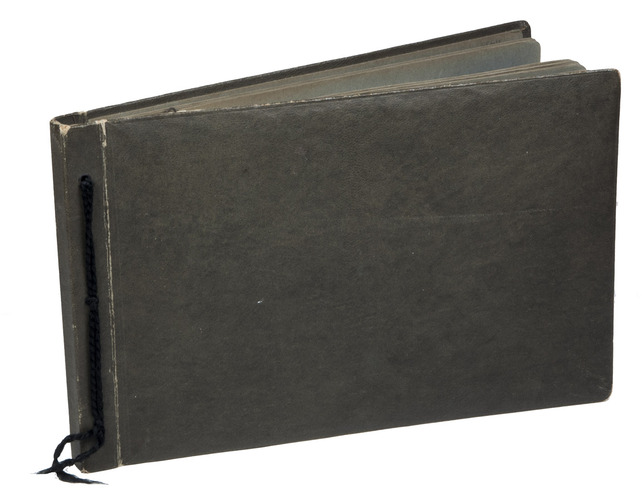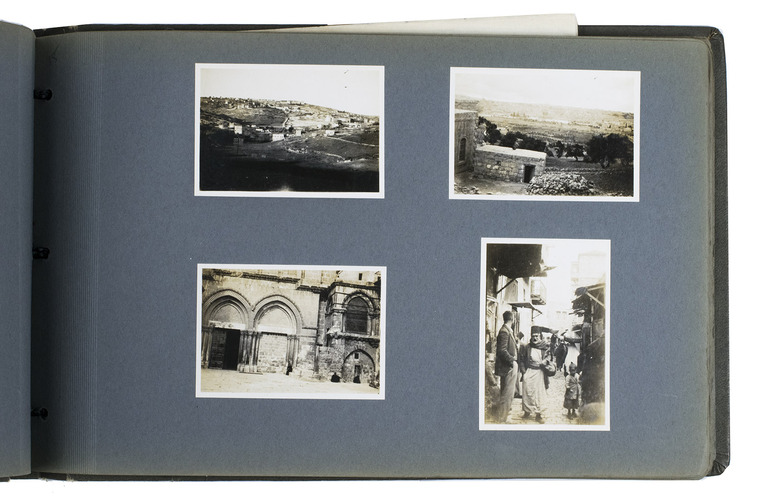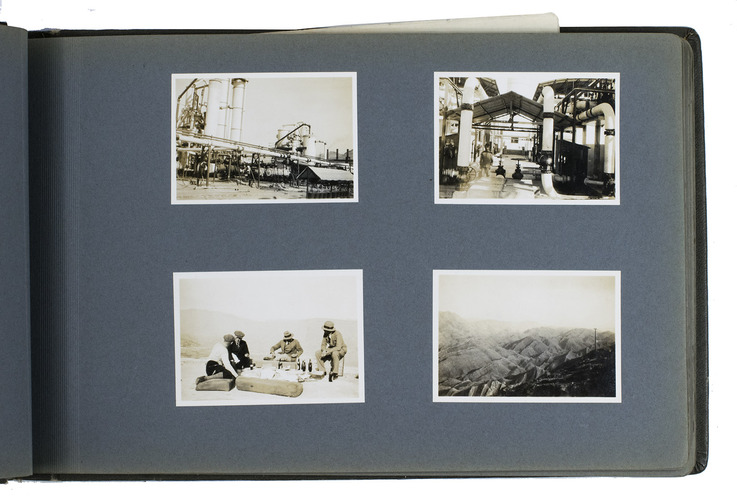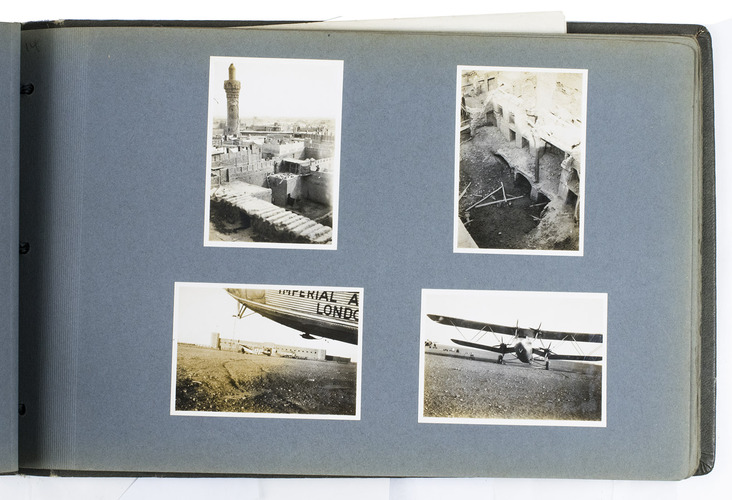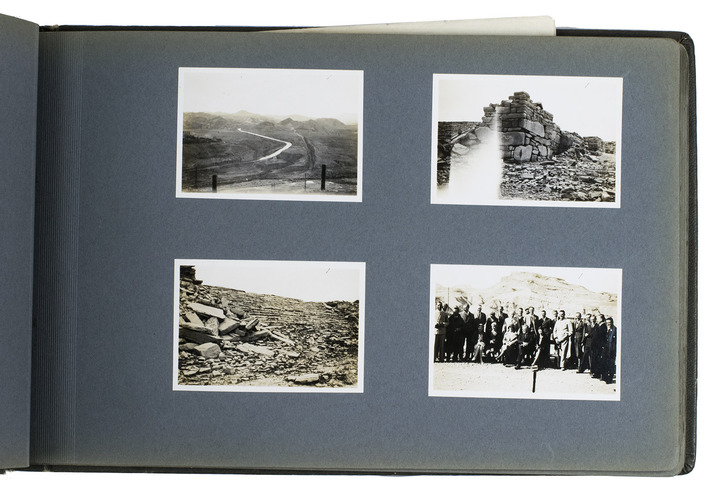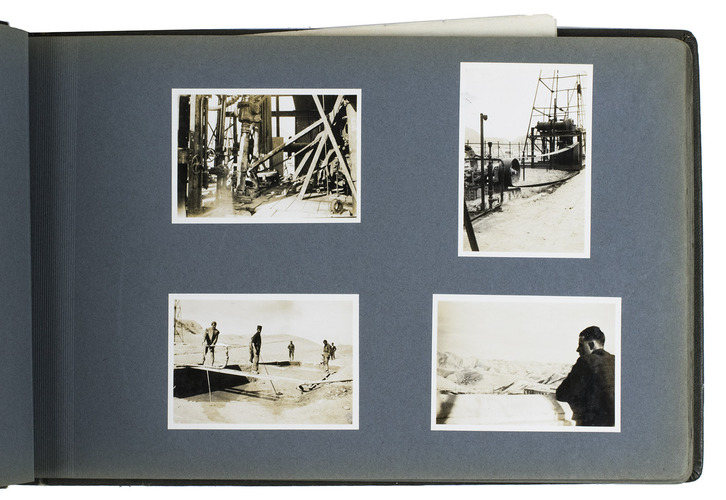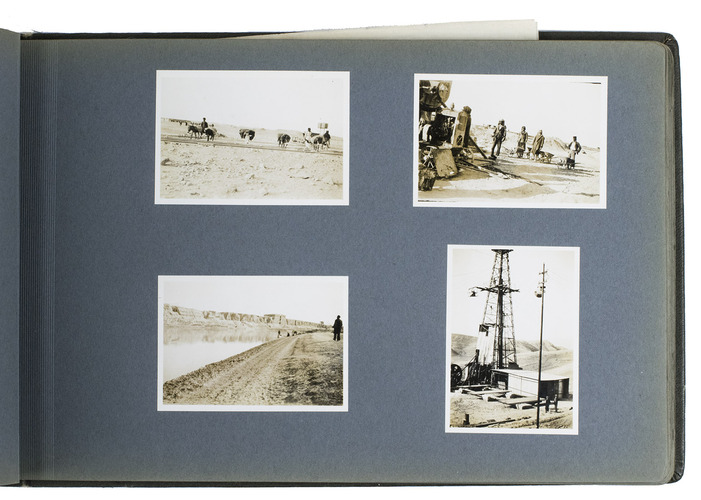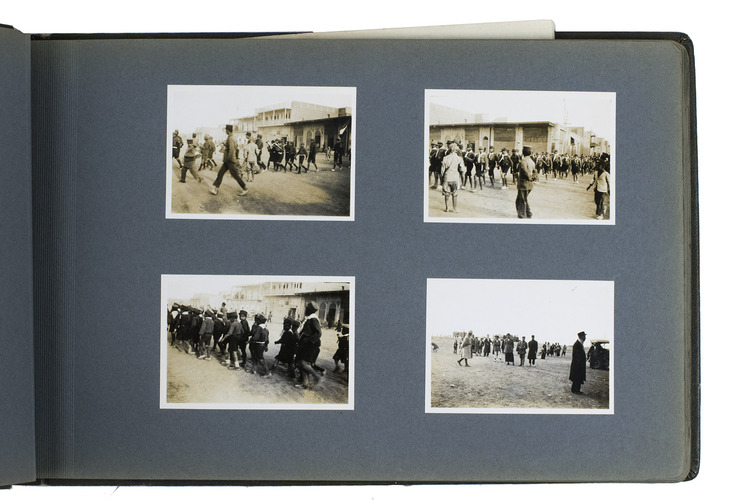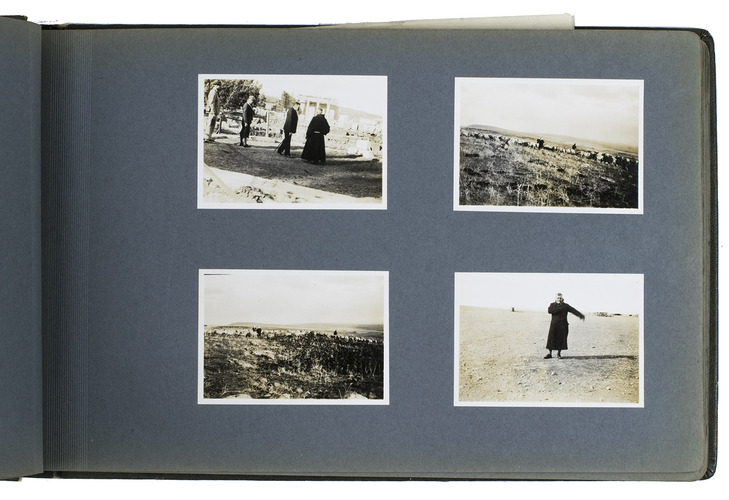 [ANGLO-PERSIAN OIL COMPANY - PHOTOGRAPHS]. [CHAPPELL, Henry Pegg (photographer)].
A Christmas pilgrimage to the Anglo-Persian Oil Co. in Persia made by P.B.C.. S.C.. H.P.C.
[Greece, Palestine, Iran, Iraq, Egypt, 1931-1932]. Oblong photograph album (20.5 x 32 cm). With 72 sepia photographs (ca. 6 x 8.5 cm). [19], [5 blank] ll.
€ 8,500
Album of personal photographs, commemorating a journey in 1931-1932 to the oilfields in modern Iran and Iraq, by a trio of travellers which included the Reverend Philip "Tubby" Clayton (1885-1972), the founder of the Toc H movement. Several photographs show Galilee, Jerusalem, Rutbah Wells (Ar-Rutbah) and about 10 show "fields", mostly the main oilfield at Masjed Soleyman, and its gas separator.
In 1931 Clayton was invited by the director of the Anglo-Persian Oil Company, the predecessor of the British Petroleum Company, "to inspect the work among the Company units in Persia and the Middle East generally" (Harcourt). Accompanied by two friends he travelled by plane, train and boat to Lake Tiberias and further by plane to Rutbah Wells, a British airfield where the group spent Christmas Eve with British, Dutch and German travellers. On Christmas Day they reached Abadan and from there visited the oilfields near Tehran, Ahvaz, Haftkel, Mohammerah, Basra and Masjed Soleyman. After a journey to Cairo and Alexandria they boarded an oil tanker for the return journey to Britain. This journey inspired Clayton to plead passionately for improvements to the life of the crews of oil tankers. He described "carrying oil by sea" as "the most lonely job on the world's waters" (Clayton). In 1940 he became chaplain of Anglo-Saxon Petroleum's tanker fleet and would subsequently sail on multiple tankers.
The photographs must have been taken by Henry Pegg Chappell (1909-1997), since the other members appear he is the only member not present in the photographs and he does not, and only Clayton who completed the journey by oil tanker. A carbon copy of a typed list describing all photographs is inserted in the album. Since typed and handwritten additions to the carbon paper refer to Clayton in the third person, he probably typed the original list and gave Chappell this carbon copy to insert in his album.
With an inscription, probably by the three travellers, on the title page. Binding slightly worn at the extremities. Paperclip and staple on the typescript rusted. In very good condition. Clayton, "In a tanker", in: The Times (9 March 1932), p. 15; Harcourt, The impudent dreamer, pp. 216-219.
Related Subjects: