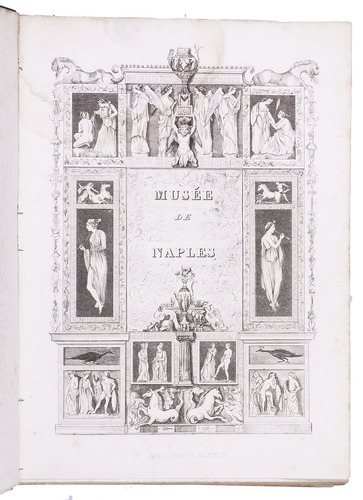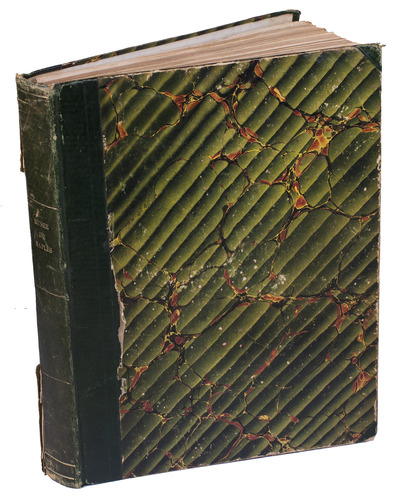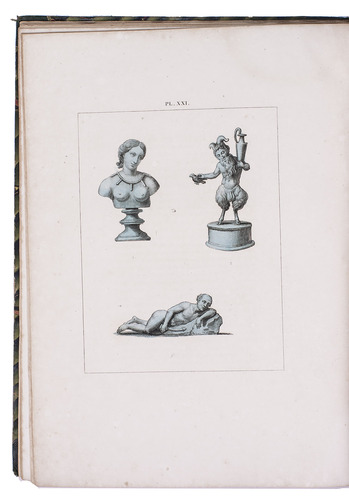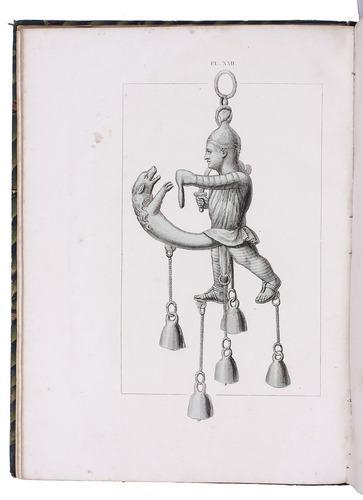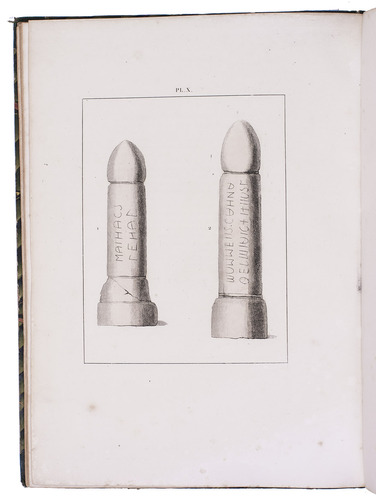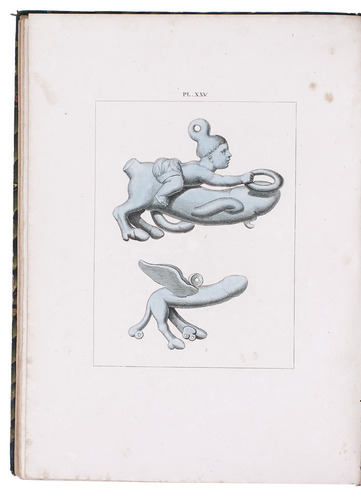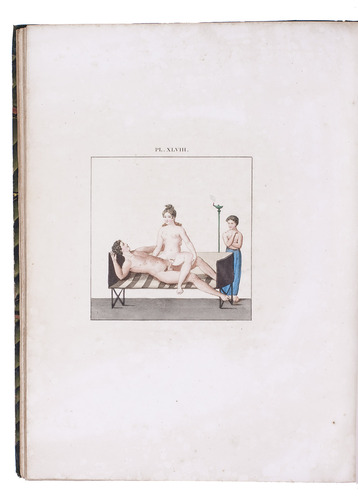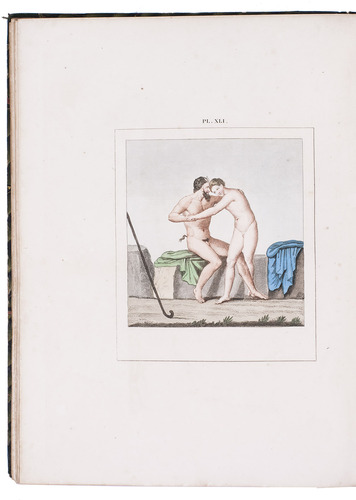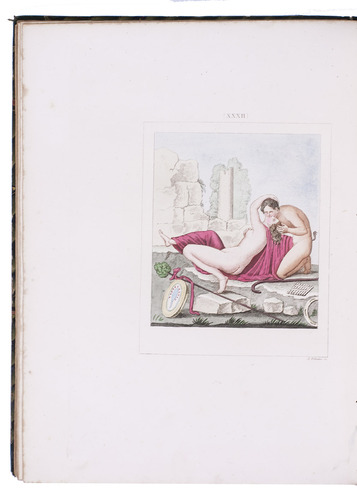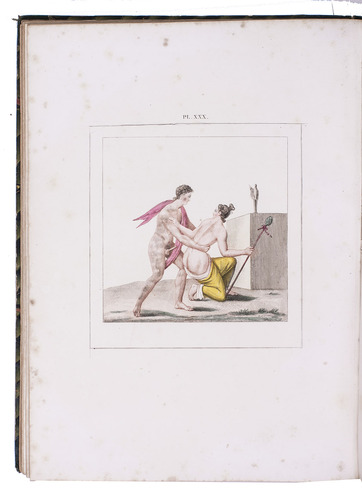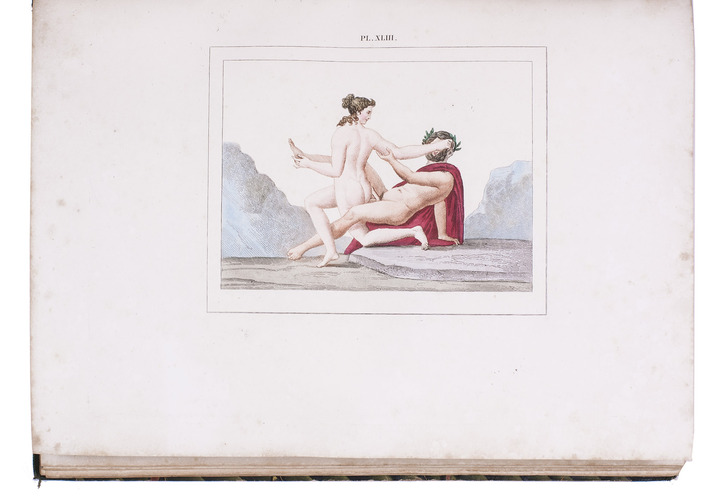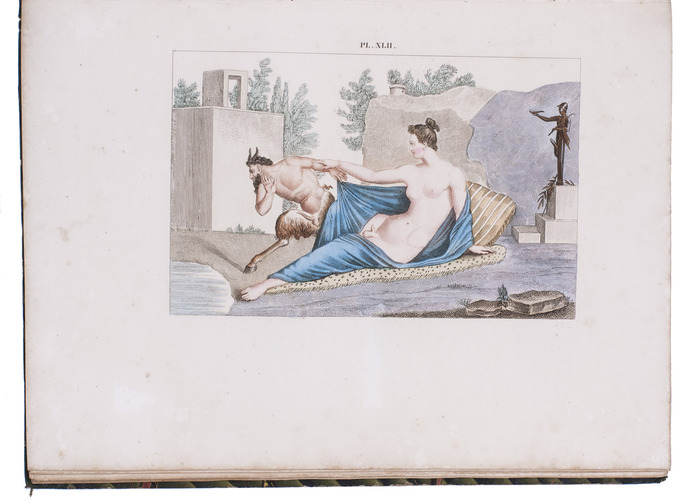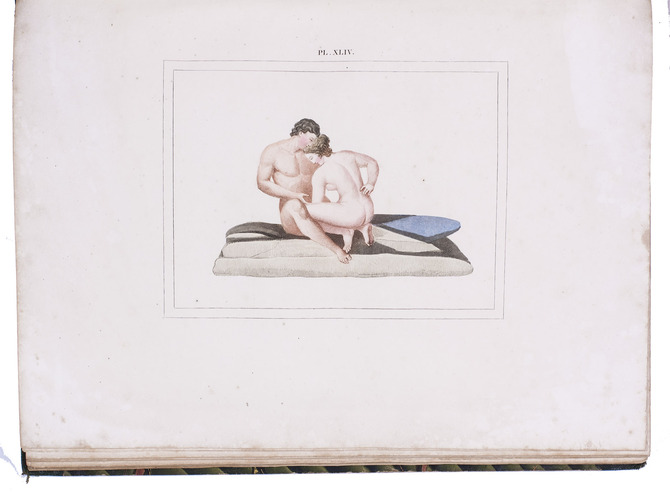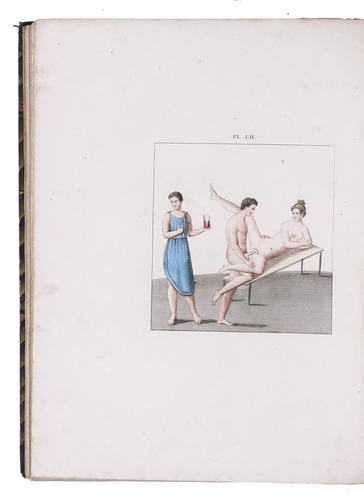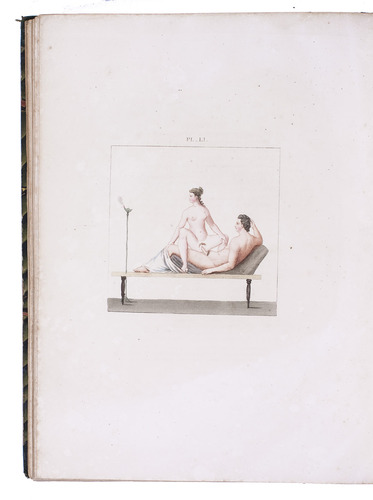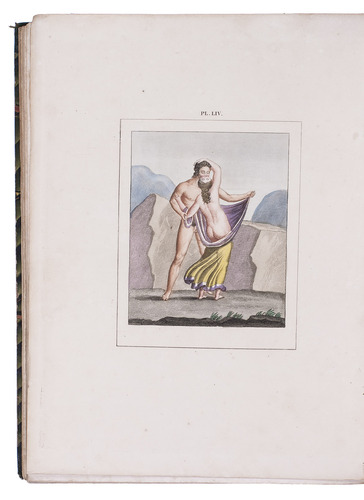 [FAMIN, Cesar].
Musée Royal de Naples, peintures, bronzes et statues érotiques du Cabinet Secret.
Paris, Abel Ledoux (back of half-title: printed by Everat), 1836. 4to. With engraved frontispiece and 60 numbered engraved plates by A. Delvaux, all coloured by a contemporary hand and some printed in colour a la poupée. Contemporary green half sheepskin. [4], XXX, [2], 159, [1 blank], [3], [1 blank] pp.
€ 2,500
Third edition of a catalogue of erotic items from classical antiquity located in the secret cabinet of the King of Naples. It was first published in 1832 with only 41 plates. It includes frescoes, sculptures and vases from Classical Antiquity, some of them coming from Pompeii and Herculaneum. When King Francis I of Naples visited the Pompeii exhibition at the Naples National Archaeological Museum with his wife and daughter in 1819, he was embarrassed by the erotic artwork and ordered it to be "locked away" in a "secret cabinet".
"Le cabinet du roi de Naples est la seule galerie au monde où l'on se soit proposé de réunir tous les chefs-d'oeuvre impudiques. Le livre qui les reproduit est l'indispensable complément de toutes les collections de musées, et doit trouver place dans un coin secret de la bibliothèque de l'artiste et de l'amateur" (Gay & Lemmonyer).
Hinges weak (back hinge partly cracked), some foxing and staining throughout, a few plates and pages detached, otherwise in good condition. Gay & Lemmonyer III, col. 682; Murray, Museums III, p. 46.
Related Subjects: