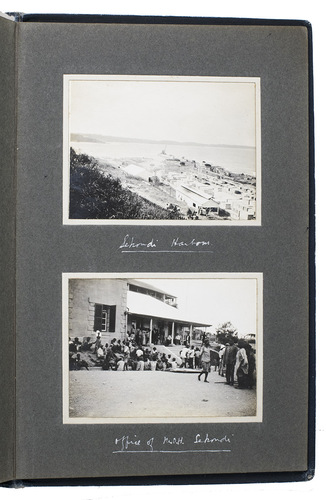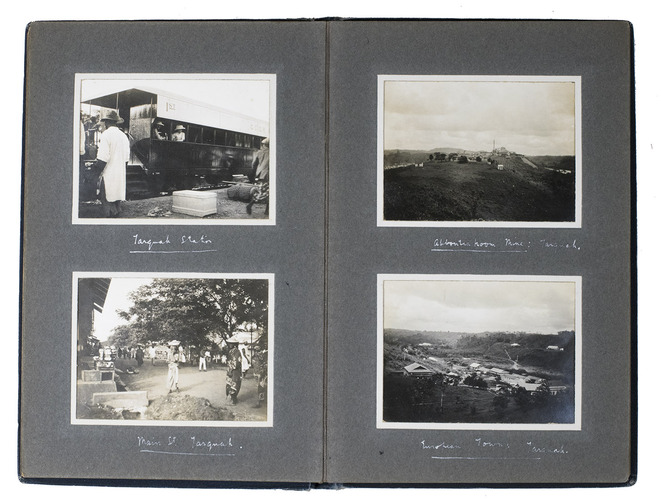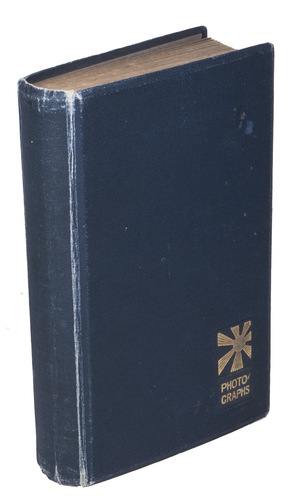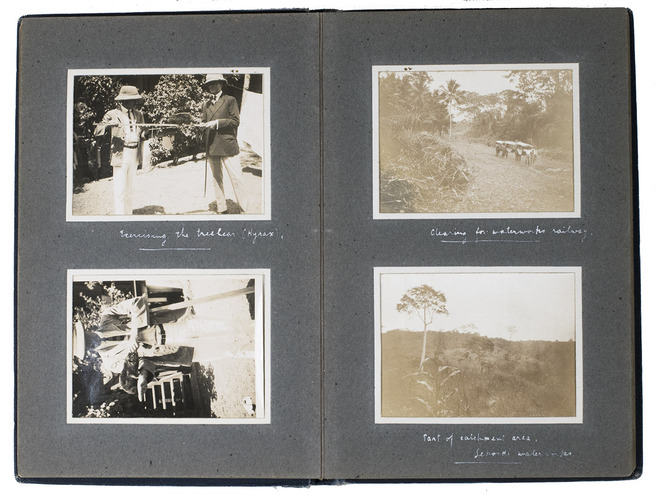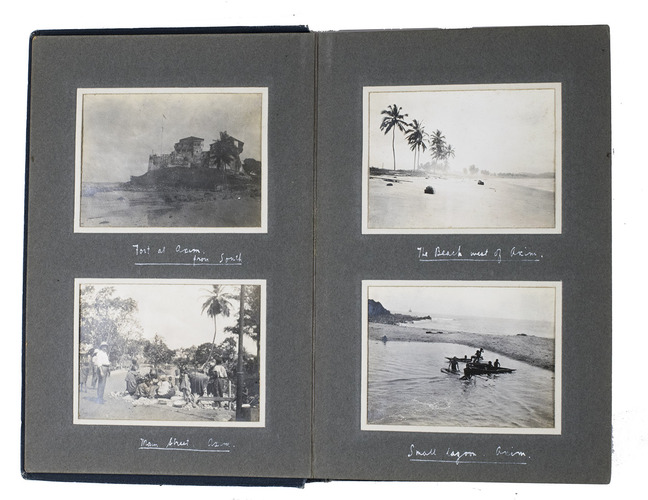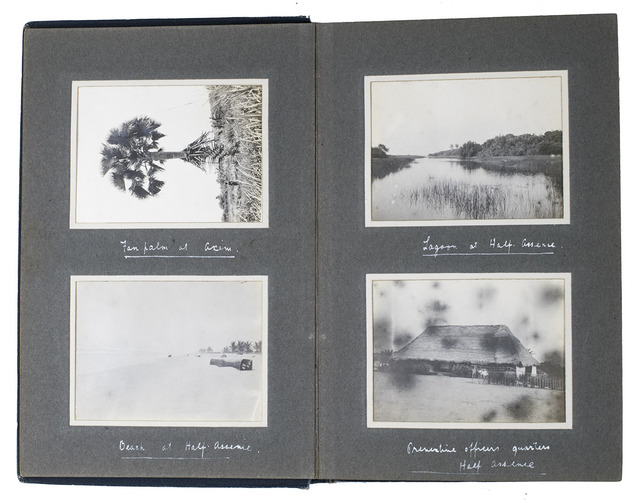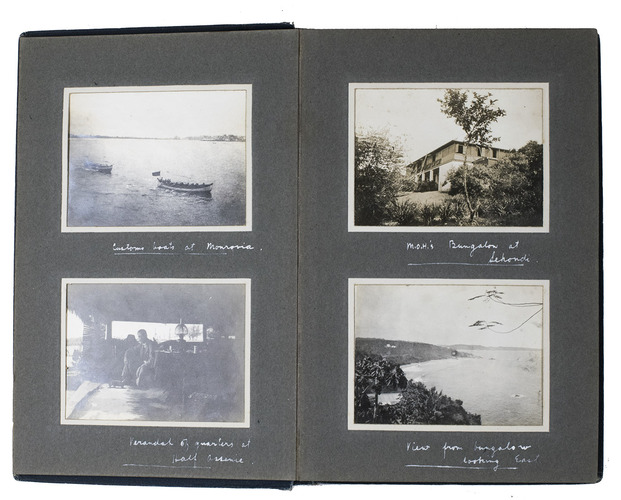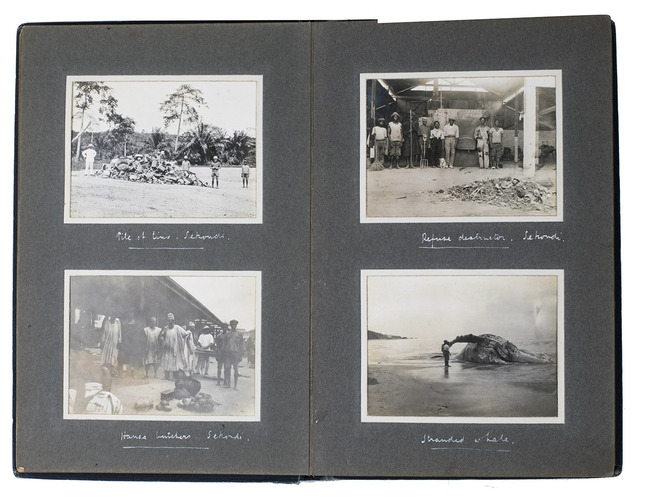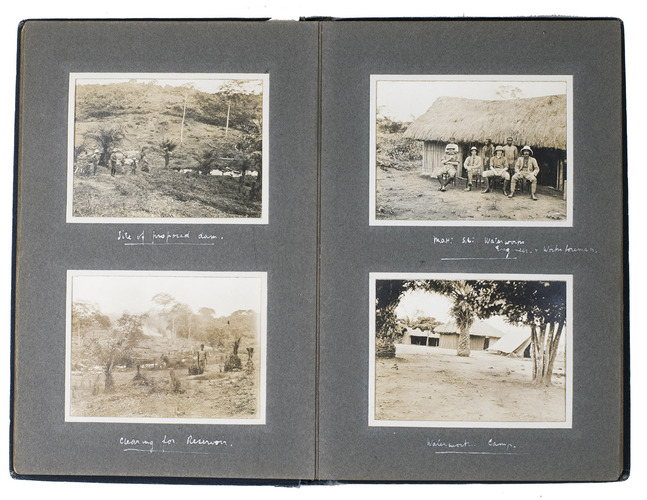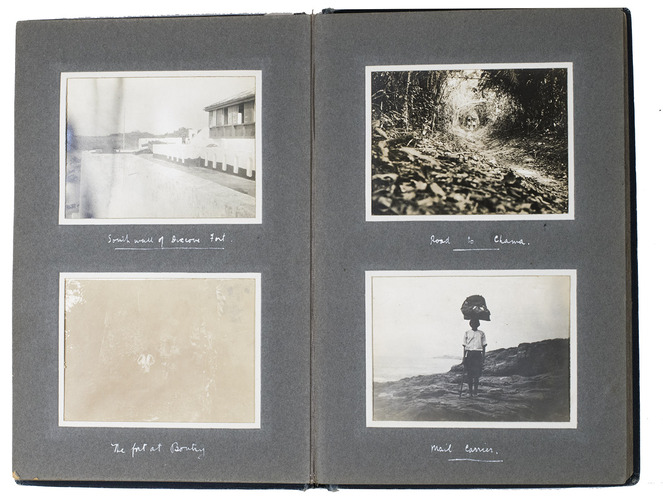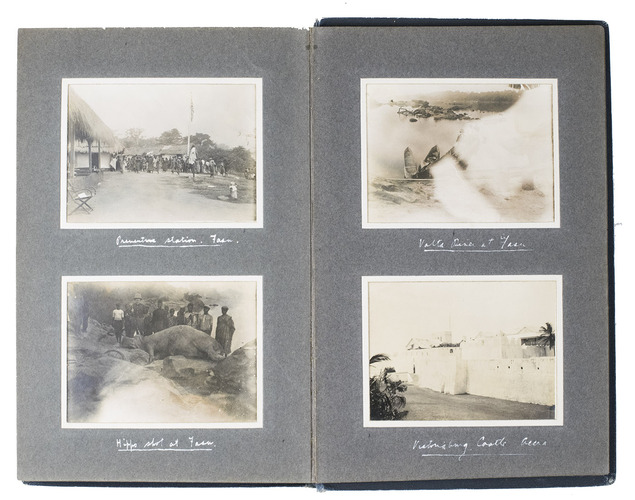 [GHANA - PHOTOGRAPHS].
[Photo album of the British Gold Coast Colony in the early 1910s, with an emphasis on the medical services].
[Ghana, early 1910s]. 24.5 x 15.5 cm. With 96 silver gelatin photographs (7 x 9.5 cm), mounted in an album and captioned in English below. Contemporary blue cloth photo album. 24 ll.
€ 3,850
Photograph album, by an unknown photographer, of the British Gold Coast Colony (modern Ghana) with a particular emphasis on the Colonial Medical Service, suggesting that the photographer was attached to the service. Although the photographs have captions, they name no time or any specific individual.
The largest part of the album contains photographs of Sekondi and shows the town's hospital, the medical officer of health's office and bungalow, a medical officer's bungalow and several town and street views. A set of 8 photographs shows preparations for waterworks near Sekondi, including a "site of the proposed dam", which would date the photographs somewhere in the early 1910s, a group portrait of the medical officer, engineers and a foreman and local residents. There are also views of Chama, Axim, Half Assini, the railway station at Tarkwa, Somanya, Kade and Anum and the old Dutch fortresses at Accra, Cape Coast and Sekondi. Daily life is visible in multiple photographs and includes butchers and refuse incinerators in Sekondi, a mail carrier on the road to Chawa, fish ovens and fishermen in Chama, a group of children washing in Sekondi, a market at Dodowa and a funeral procession in Somanya.
Binding somewhat worn at the edges. In good condition. A unique collection of photographs of Ghana with a particular emphasis on the medical services. Cf. Greenwood, ed., Beyond the state (2015).
Related Subjects: