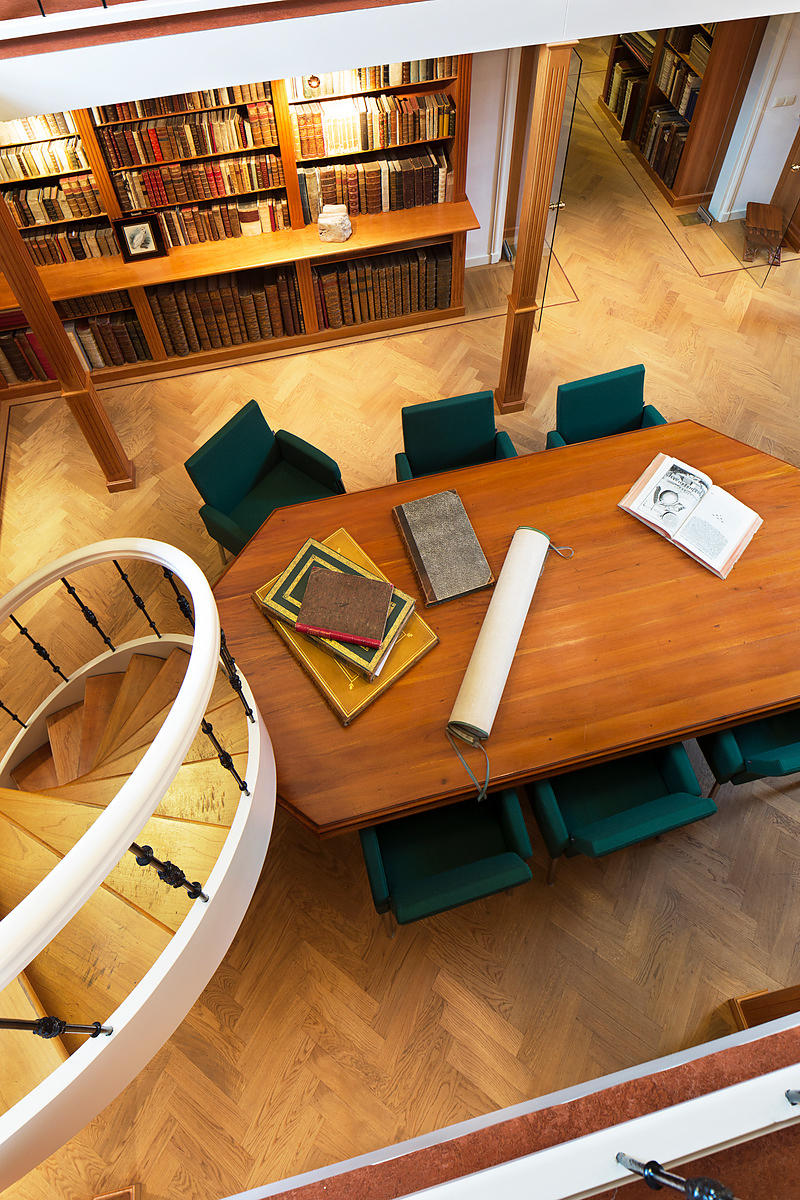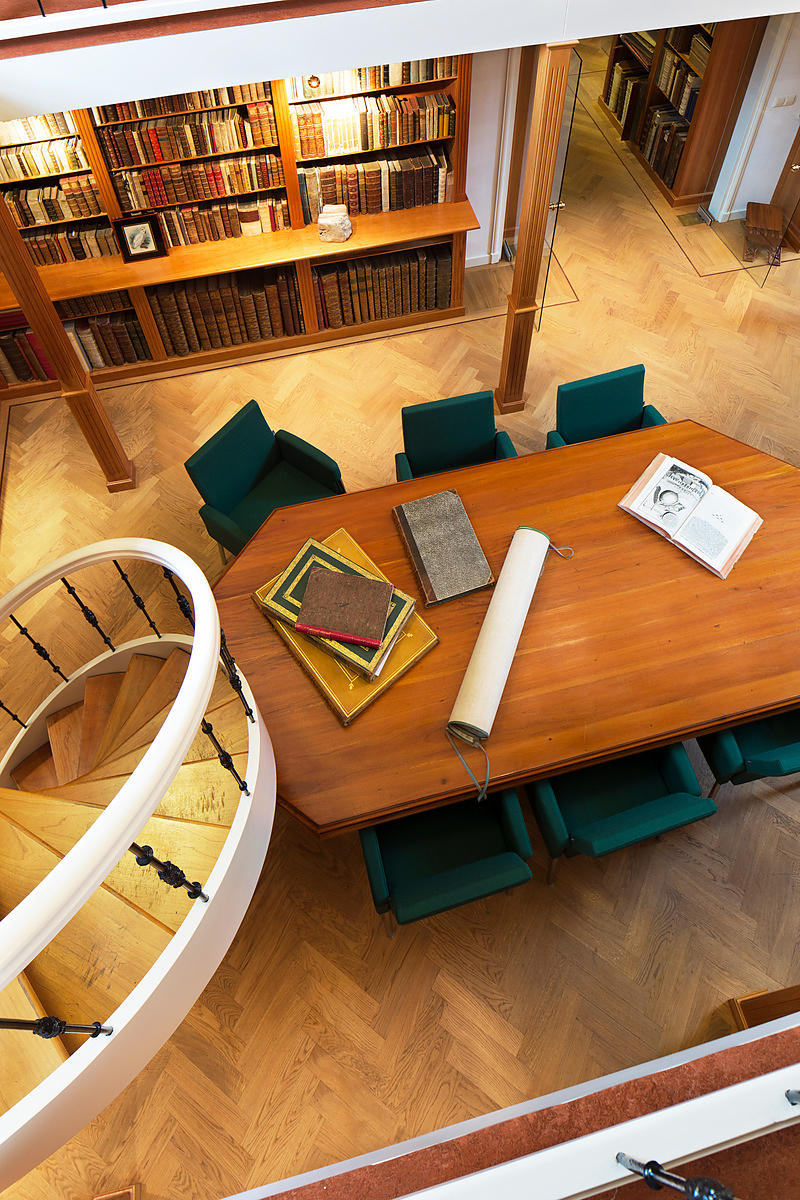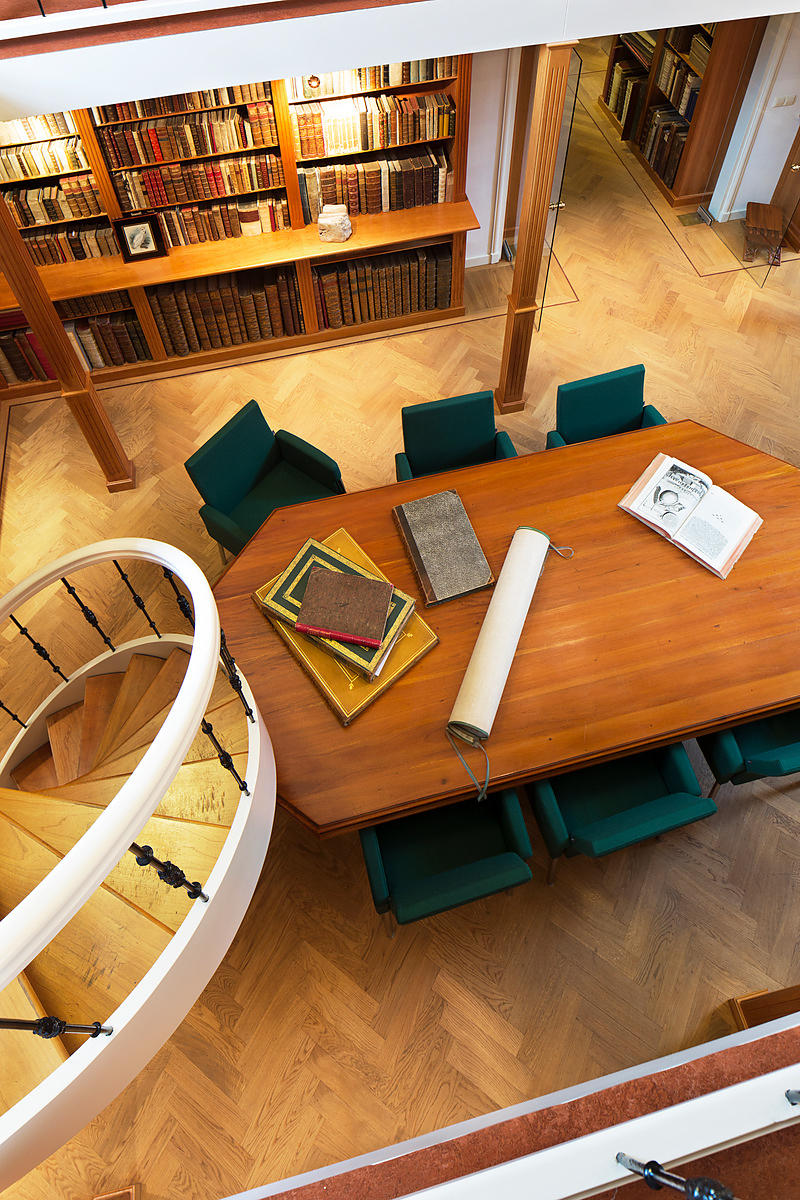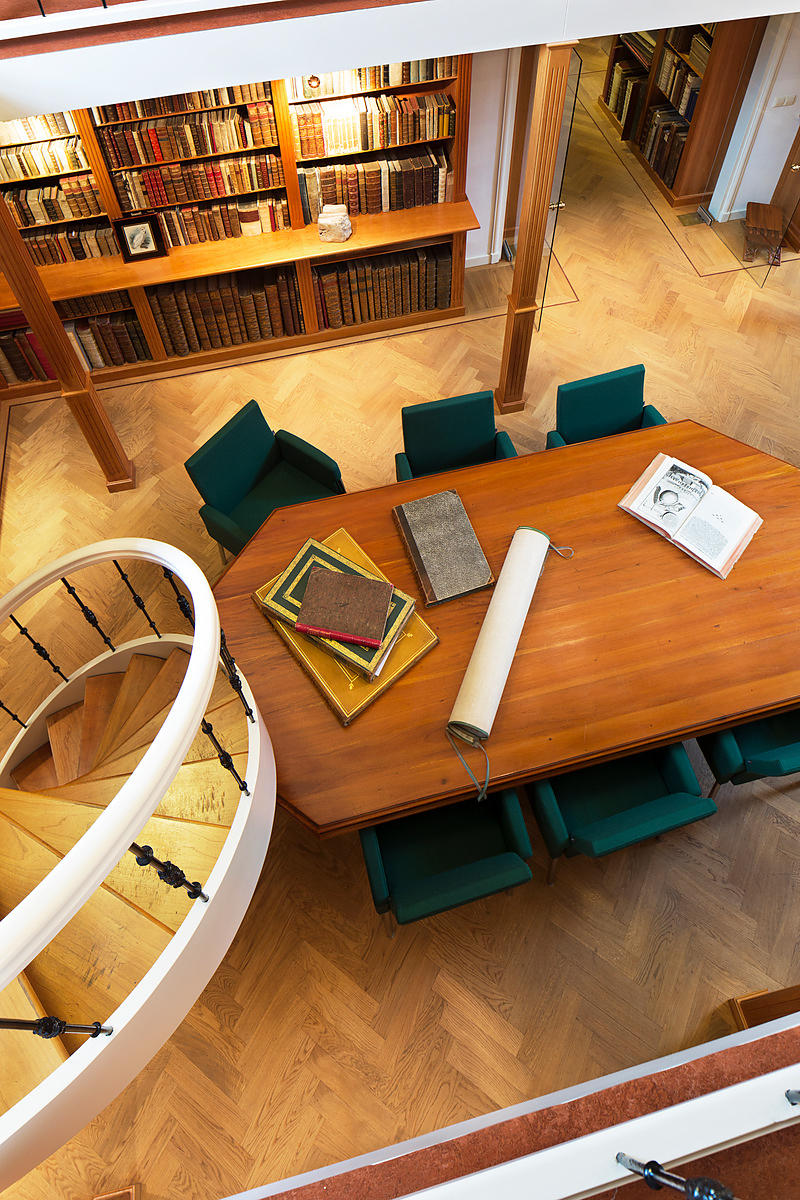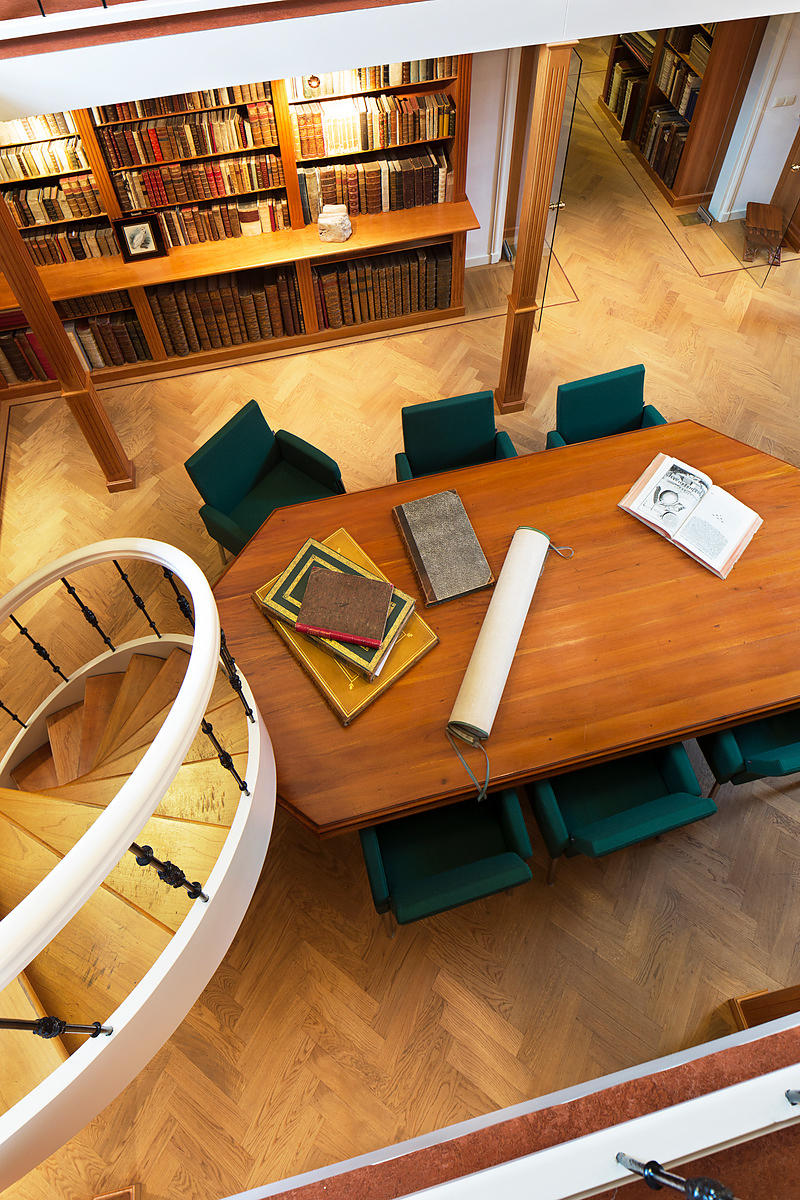 [INCUNABLE - GERMANY].
[12 leaves from: Statuta synodalia herbipolensia].
[Würzburg, Georg Reyser, ca. 1486]. Folio. Printed in red and black in rotunda type (32 lines; printed area: 18 x 12 cm; type: 112a). With illustrations cut from 19th- or 20th-century reproductions of early woodcuts (ca. 21 x 14 cm) pasted on the front (Annunciation) and back pastedown (Christophorus, with the year "cccc xx tercio").. Later bound in two leaves from a 13th-century vellum theological manuscript, rubricated and decorated with alternating red and blue initials with penwork. [12] ll.
€ 3,500
Interesting example of the study of early printing in 19th-century England. The 12 leaves come from the library of the 19th-century collector Dr C. Inglis, whose father boasted an impressive collection of early printed books. Inglis believed that the leaves came from an unknown work titled De vita et honestate clericorum ex consilio Moguntinum, printed in 1453 by Gerhardus Episcopus. Tipped in is a letter to Inglis by the well-known bibliographer William Blades discussing this matter. Although the text opens with "De Vita et honestate clericorum ex consilio Maguntinensis Gerhardi Archiepiscipi", it was in fact part of Statuta synodalia herbipolensia, printed at Würzburg by Georg Reyser in ca. 1486. The first 6 leaves are [2]-[d]7 and the final 6 leaves are quire [g].
With owner's inscription of Sir Edward Coates, bookplate with initials "CC" (Clifford Coates), the bookplate of Dr. C. Inglis, and some annotations on front pastedown; an autograph letter signed by Wiliam Blades to C. Inglis tipped to flyleaf. 12 well-preserved leaves. Cf. BMC II, 572; Goff S-741; Hain 15036; Hubay, Inc. Universitätsbibl. Würzburg, 1953; ISTC is00741000.
Related Subjects: