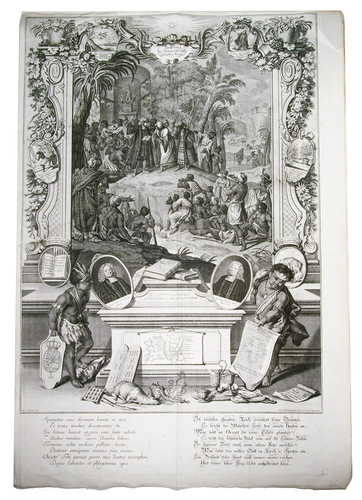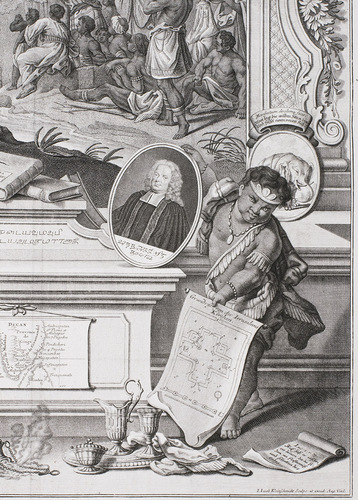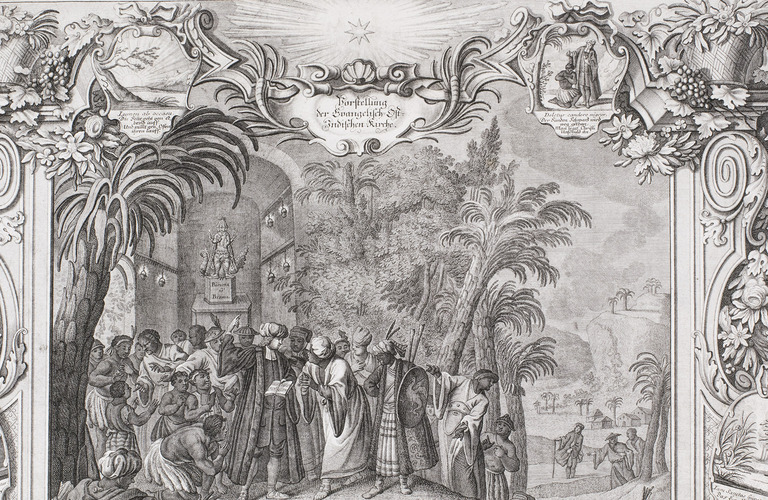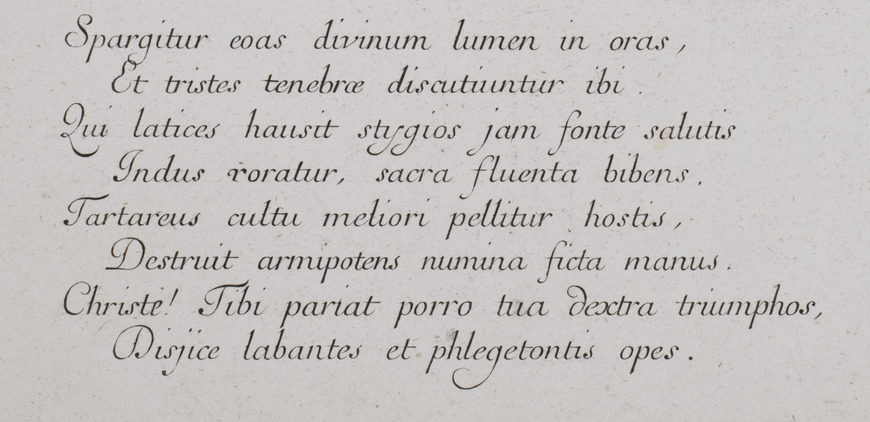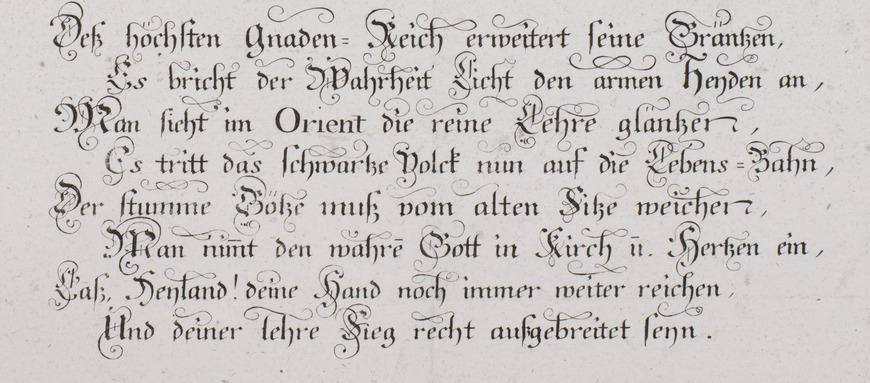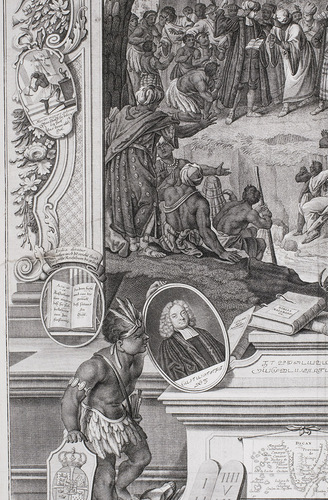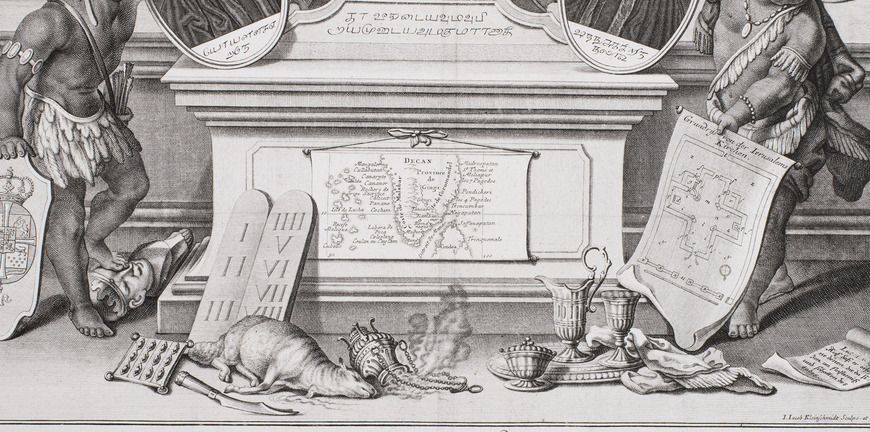 [INDIA - MISSIONARY WORK].
Vorstellung der Evangelisch-Ostindischen Kirche.
[Augsburg], ca. 1730. 86 x 59 cm. Copperplate engraving.
€ 2,500
A grand engraving commemorating the achievements of the August Protestant Church in India features various scenes and elements. In the background, there are mountains, palm trees, houses, and people, including a Chinese person. The foreground shows deciduous and palm trees, with a lit grotto holding an idol inscribed with "Brama". In front of the grotto, an evangelical missionary preaches to a large congregation of natives while holding a book of music in his left hand and pointing to Brama with his right hand. The missionary wears a turban, a priest's cloak, and has flappers. The audience under the hill is depicted in interesting groups, with some closer to us, appearing larger and clearer. At the bottom of the engraving, there is an art altar with several books, including the "Biblia Malabarica", "Catechism Malabaricus", and the hymnal "Liber Cantion. Malabar."
The engraving was made by the German engraver, painter, draughtsman, and art publisher Johann Elias Ridinger (1698-1767). He trained in Ulm and Augsburg under Christoph Resch and Johann Falch, and learned engraving from Georg Philipp Rugendas. Ridinger later spent three years in Regensburg, where he developed his style through coursing and visits to the riding school. His ornamental works show Rococo stylistic tendencies, and he founded his own publishing house in Augsburg. His precise and tasteful drawings were highly regarded and transferred to decoration, porcelain, and ceramics.
With two minor tears, one partly repaired, the other one not affecting the engraving. Overall in very good condition. Thienemann, Leben und Wirken des unvergleichlichen Thiermalers und Kupferstechers Johann Elias Ridinger, 913; Thienemann, "Nachträge, Zusätze und Berichtigungen C. L. zu : Leben und Wirken des unvergleichlichen Thiermalers und Kupfer stechers Johann Elias Ridinger etc.", in Archiv für die zeichnenden Künste, 5, 1859, pp. 148-149.
Related Subjects: