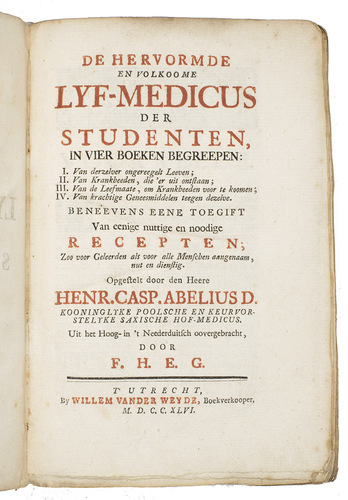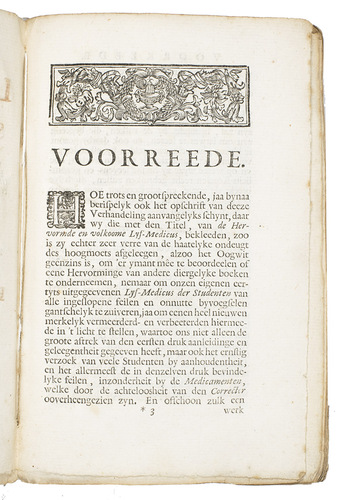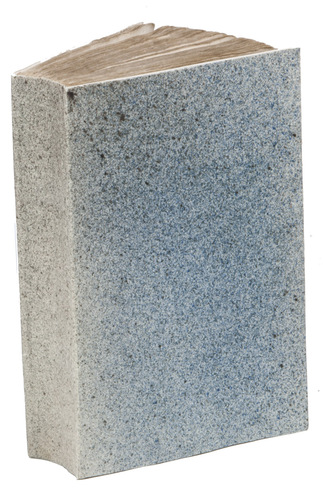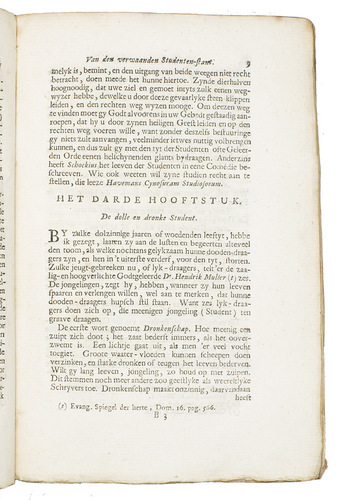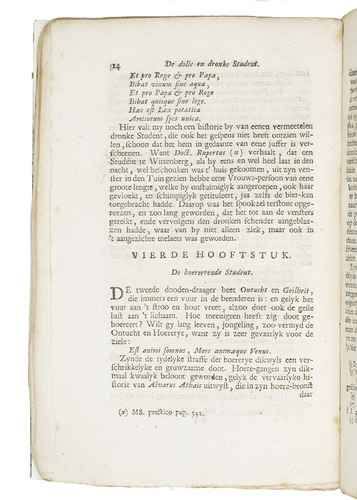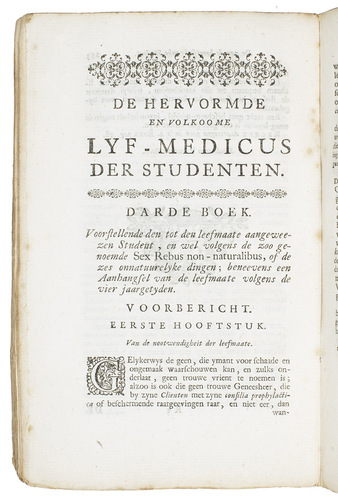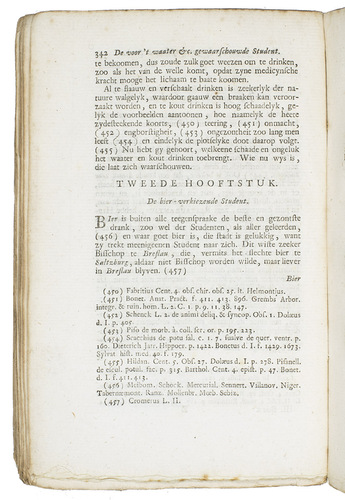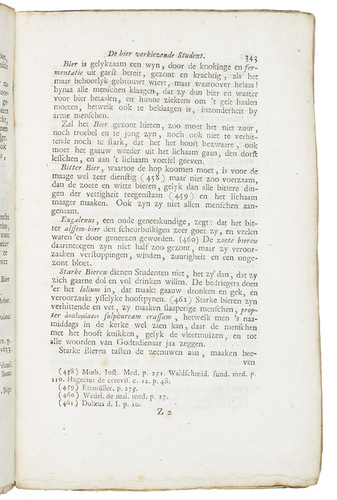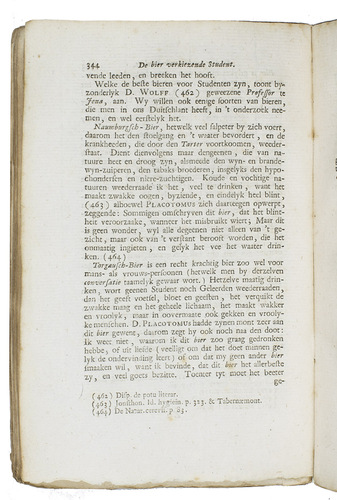 ABEL, Heinrich Kaspar.
De hervormde en volkoome lyf-medicus der studenten, in vier boeken begreepen ... Benevens eene toegift van eenige nuttige en noodige recepten.
Utrecht, Willem van der Weyde, 1746. 8vo. Title-page printed in red and black, woodcut head- and tailpieces and initials. Later blue sprinkled paper over thin paperboard. [20], 404, 136 pp.
€ 400
First and only edition of the translation into Dutch of this curios medical and dietetic vade-mecum for students by the German court physician at the Polish and kursächsischer Hof Heinrich Kaspar Abel (1692-1740). The first German edition was published in 1699 with the title Wohlerfahrner Leib-Medicus der Studenten (Leipzig 1699); five re-editions followed before the enlarged edition of 1720 which was translated into Dutch.
Chapters on the difficult, conceited, drunken, fornicating, fighting, idle, too diligent, sleepless, dancing, riding, wrestling, hunting student are followed by chapters on the various diseases which are the consequences of the way most students live their lives; on balanced diets appropriated for students, including warnings for certain foods (coffee, chocolate), and beverages (of course beer and wine) and against smoking and tobacco. Chapters on moving and exercises, sleep, emotions, love sickness, anger, joy and chapters on medicaments against all these sicknesses complete the book.
Stain in the last two leaves, some insignificant foxing at the end. BMN, I, p.199.
Related Subjects: