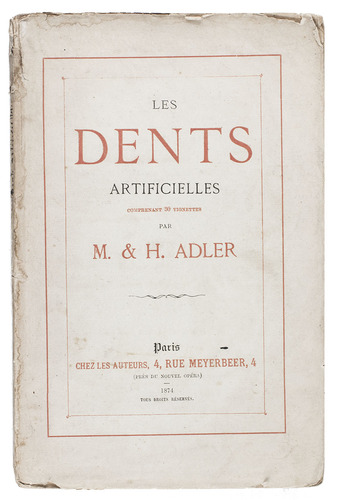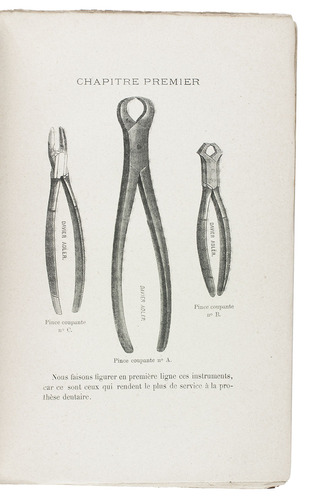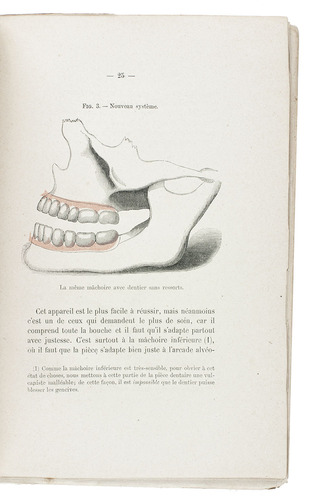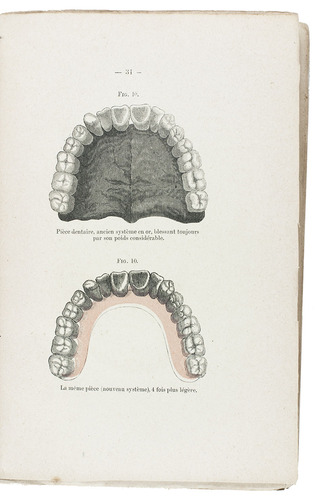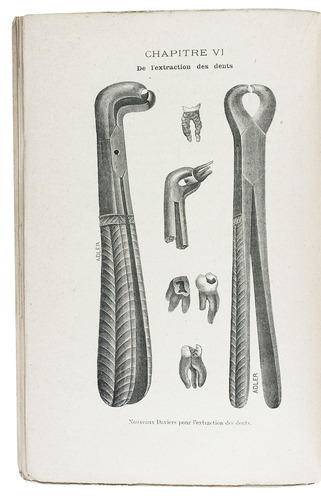 ADLER, Marcus & Herman.
Les dents artificielles comprenant 30 vignettes.
Paris, chez les auteurs (Brussels, printed by Ch. Vanderauwera; Paris, bureaux), 1874. Large 8vo. With 30 wood-engraved illustrations in the text (a few nearly full-page), several printed in 2 colours (pink and black). Original publisher's wrappers. 64 pp.
€ 1,000
Rare first (and only?) edition of a treatise on dentures, the first part describing and depicting various systems of designing and producing dentures and dental protheses, and the second part treating dental hygiene, care of the gums, tooth powders and elixirs, tartar, the falling out and loosening of teeth, etc. There appears to be another version dated 1875, but it has only 31 pages and may be a reissue of part 1 alone.
In good condition and untrimmed, with some minor browning. Wrappers slightly damaged, and frayed at the edges. An extensively illustrated treatise on dentures, published by two Paris dentists in 1874. David, Bibl. Fr. dentaire, p. 5; Weinberger, p. 5.
Related Subjects: