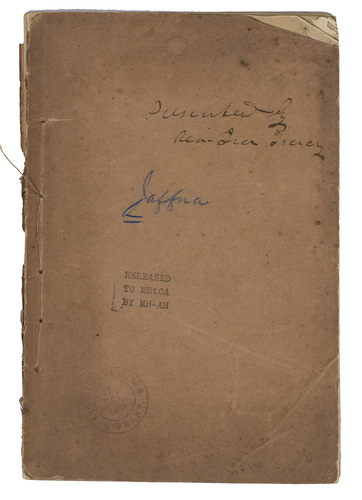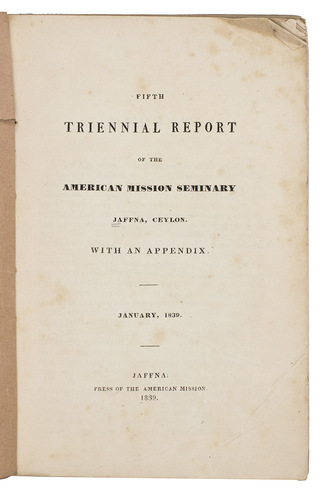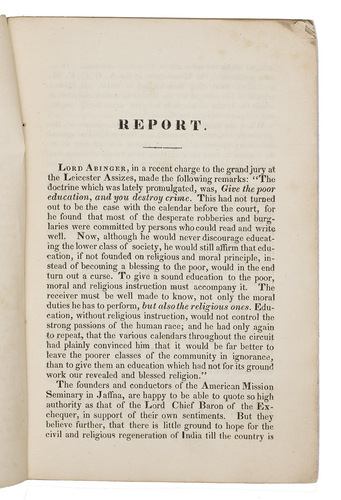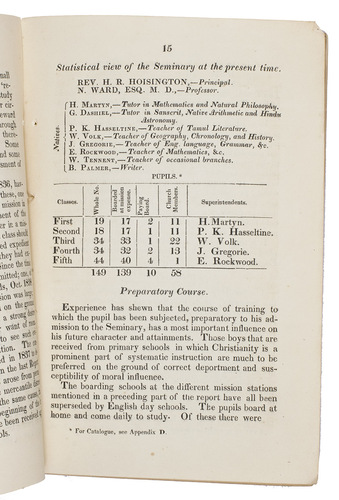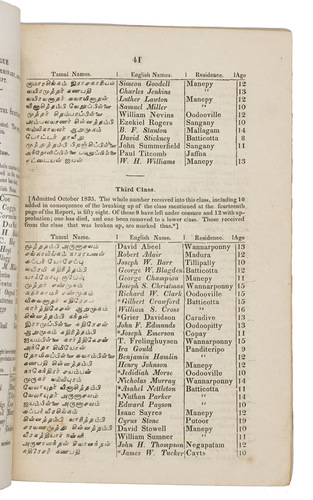 AMERICAN MISSIONARY SEMINARY.
Fifth triennial report of the American Mission Seminary, Jaffna, Ceylon. With an appendix. January, 1839.
Jaffna, Press of the American Mission, 1839. 8vo (20 x 13.5 cm). Original orange-brown wrappers, side stitched through 5 holes. 48, [1] pp.
€ 650
This rare report contains information on the mission's activities, expenditure and curriculum, and extensive lists of names (in Tamil and English) of all the instructors and students who have attended this Presbyterian Seminary, along with the years in which they entered and left the Seminary and their current place of residence in Ceylon.
The only institutional copy we can trace is held in the William Smith Morton Library at the Union Presbyterian Seminary (Richmond, VA).
With an inscription in ink: "Purchased by Rev. Ira Pierce", and with an old collection and deaccession stamp of the Andover Theological Library, and "Jaffna" in blue pencil, all on the front wrapper. With another Andover Theological Library deaccession stamp on the verso of the title-page. The wrappers are somewhat darkened and lightly foxed, the spine is slightly damaged, the top corners of the first few leaves are somewhat frayed, very slightly browned throughout. Overall in very good condition. WorldCat 884815728 (1 copy).
Related Subjects: