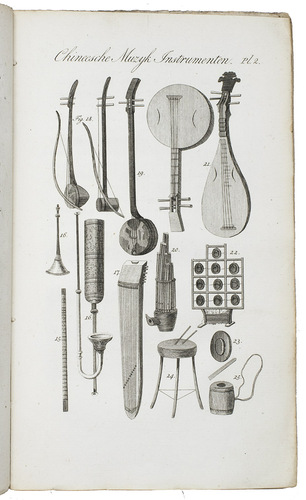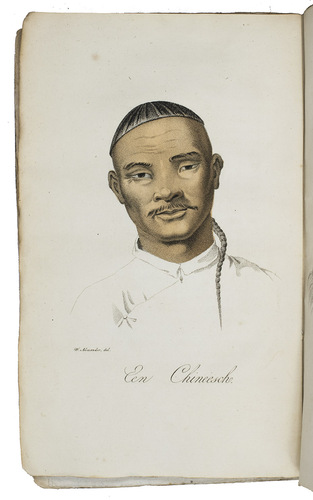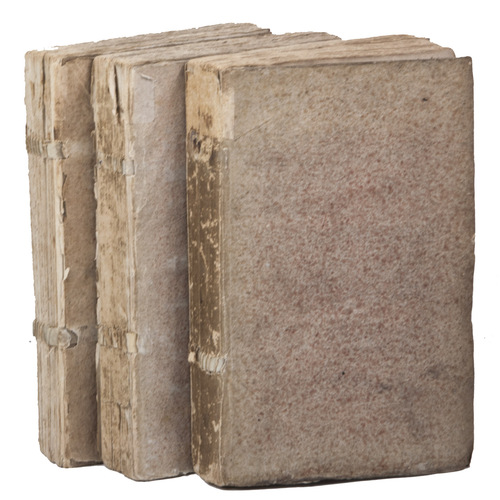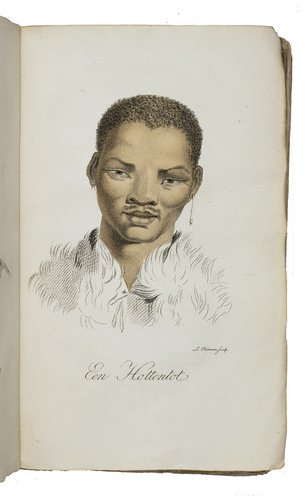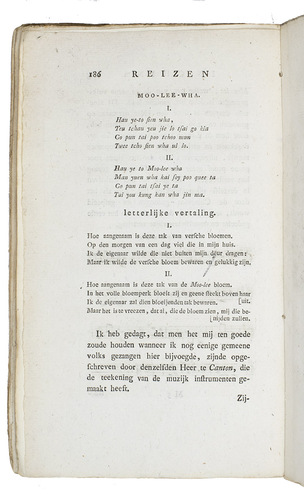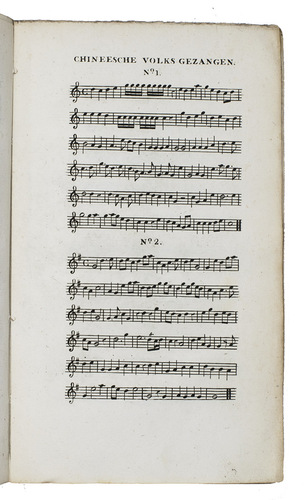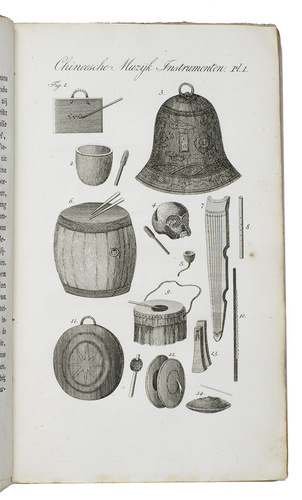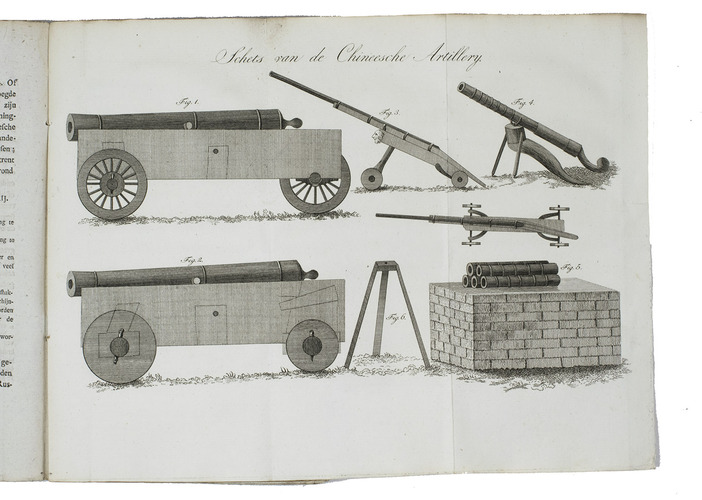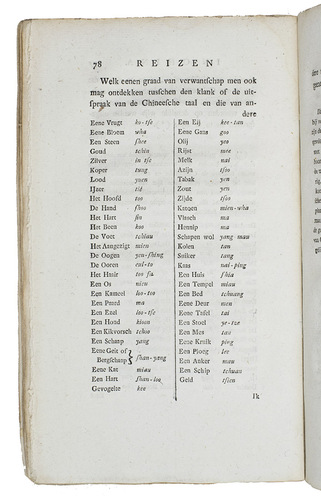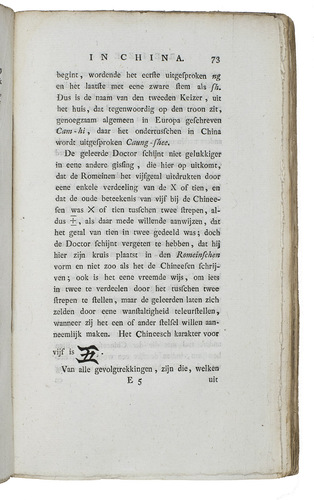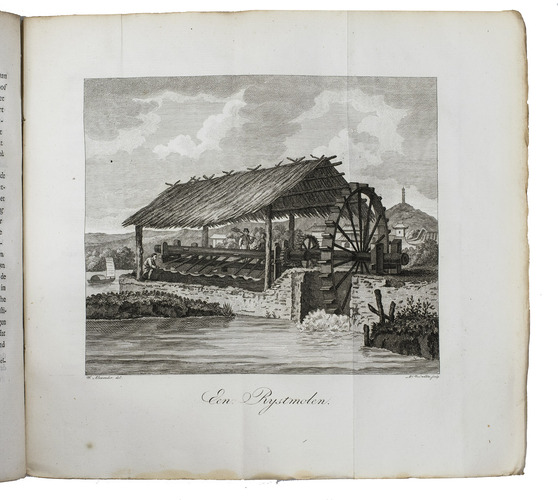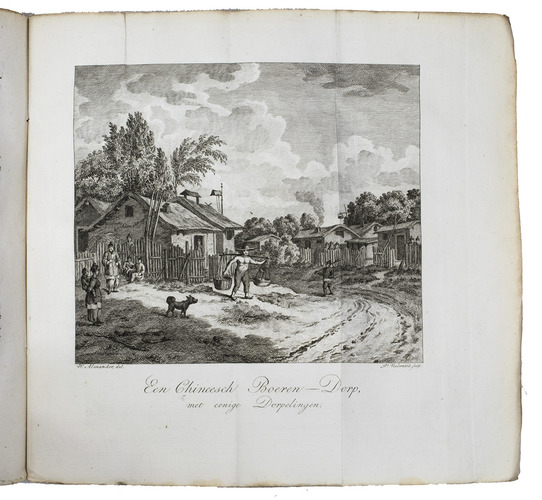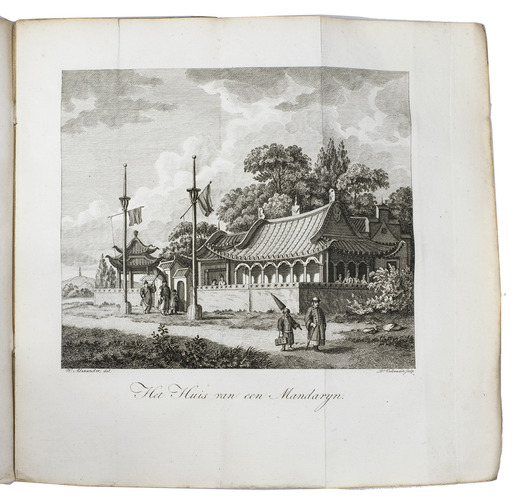 BARROW, John.
Reizen in China, ...
Haarlem, François Bohn, 1807-1809. 3 volumes. 8vo. With 10 engraved plates (6 folding, 1 double-page), the double-page plate with 2 portraits hand-coloured, 4 leaves with engraved music, and several woodcut and engraved illustrations in the text. Original publisher's boards. VIII, 288; VI, 334; VI, 341, [1] pp.
€ 950
First Dutch edition of Barrow's Travels in China. The author was George Staunton's private secretary and part of Macartney's mission to China (1792-1794). Barrow's narrative "contains a number of descriptions of Chinese artefacts and novelties as well as some first-hand information not found in Staunton" (Hanotiau). The account opens with an essay on China's treatment of foreign travellers and includes a noteworthy description of Beijing and the Imperial Palace, as well as observations on China's history, manners and customs. Among the illustrations are 6 fine views and portraits after William Alexander; other plates show musical instruments and artillery. Engravings in the text show additional music and there is a woodcut of a Chinese character.
With an owners inscriptions and bookplate . With a water stain in the first few leaves of vol. 1, but further in very good condition and wholly untrimmed. The paper spines are lost or damaged, but the bindings are otherwise good. Cordier, Sinica, col. 2390; Saalmink, p. 136; cf. Hanotiau, Western Travellers 50 (English ed.); not in Tiele.
Related Subjects: