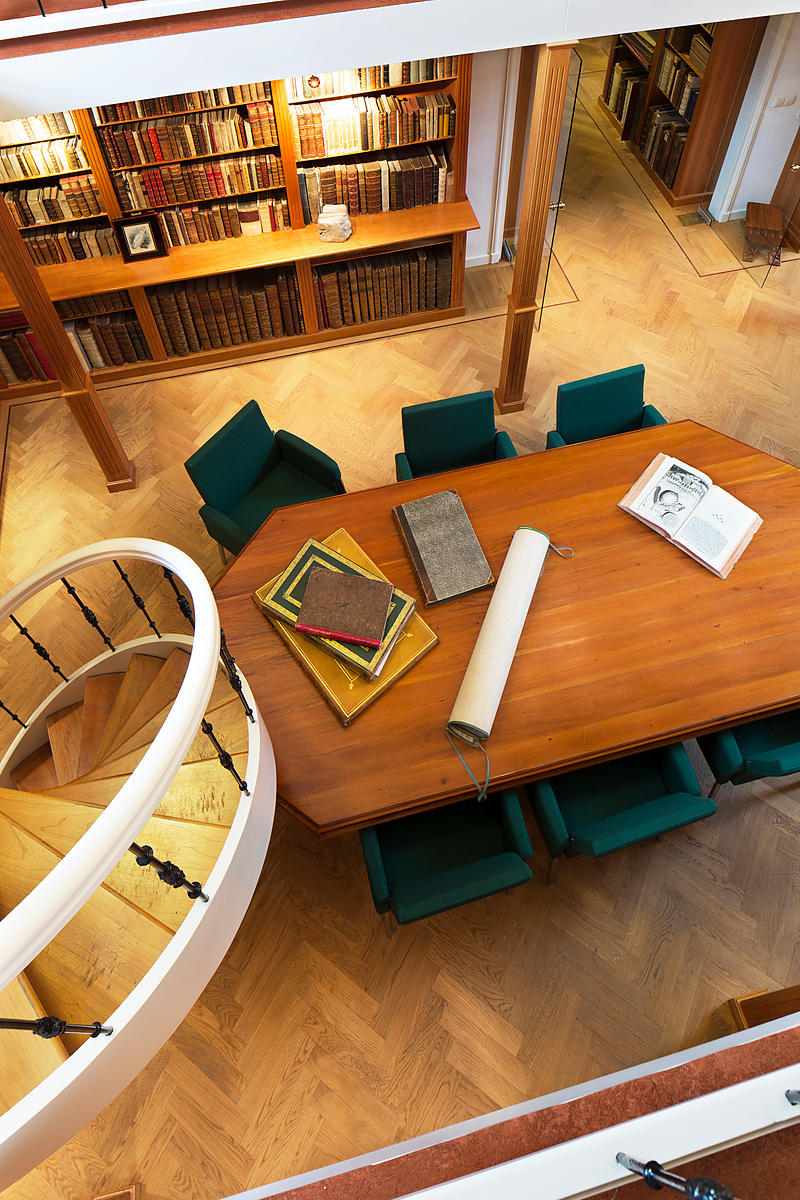 ALBUQUERQUE, Bráz de.
Commentarios do grande Afonso dAlboquerque capitao geral que foi das Indias Orientaes em tempo do muito poderoso Rey D. Manuel o primeiro deste nome.
Lisbon, Regia Officina Typografica, 1774. 4 volumes. 8vo. With 4 title-pages, each with Albuquerque's woodcut coat of arms, an engraved portrait, engraved illustration above the dedication, large engraved folding map, covering the regions from the Arabian Peninsula to southern China, including the east coast of Africa, India, the Indian Ocean and most of the East Indies, and 2 woodcut illustrations in text.Contemporary tanned sheepskin, richly gold-tooled spines, marbled edges. [8], XXX, [13], [1 blank], 343, [1 blank]; [12], 285, [3 blank]; [12], 289, [3 blank]; [11], [1 blank], 256 pp.
Full description
€ 6,500