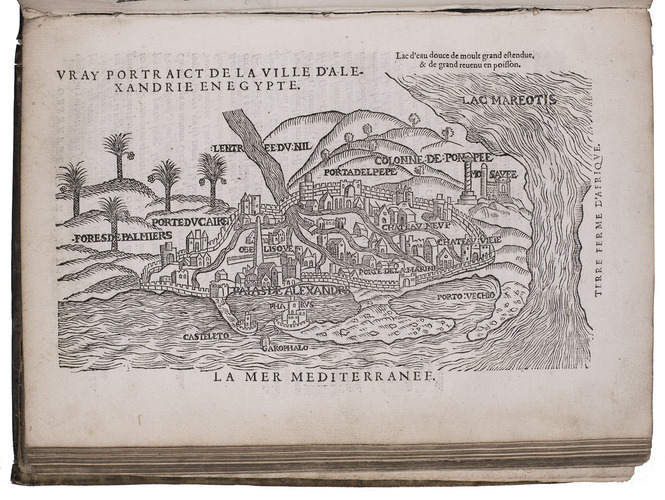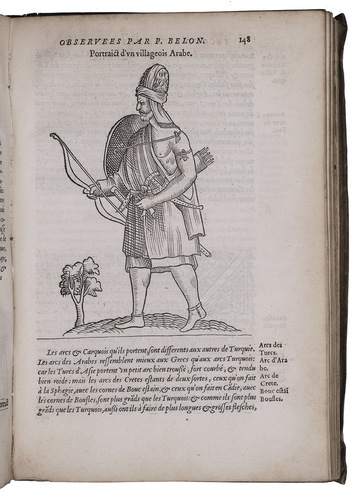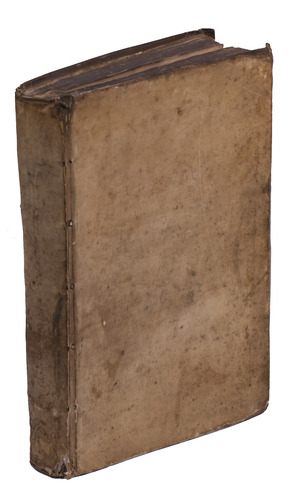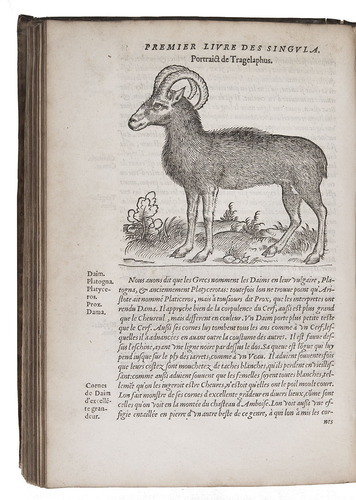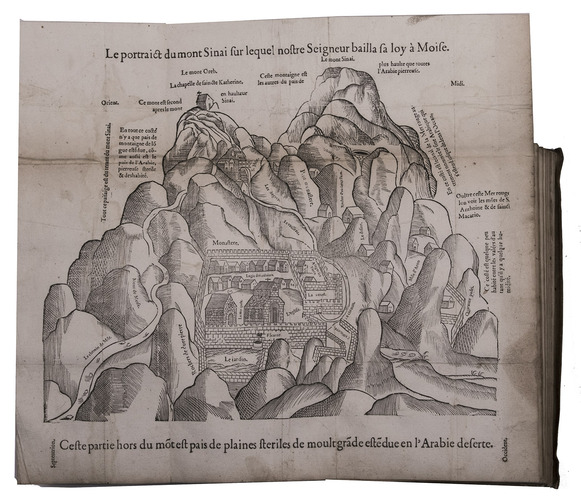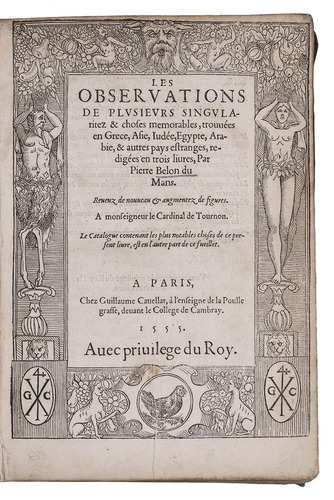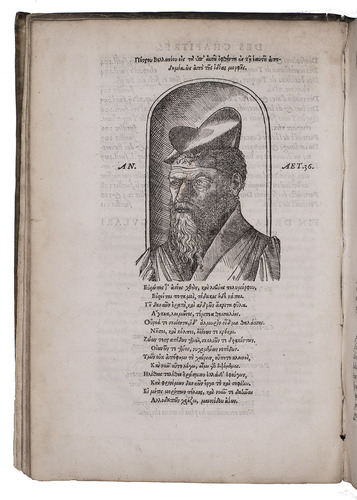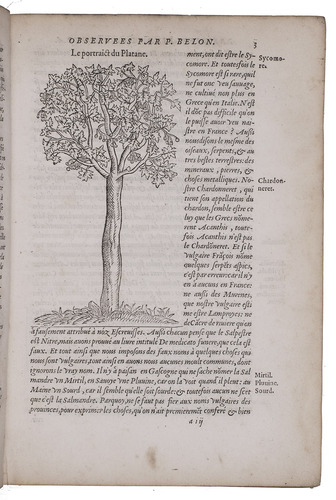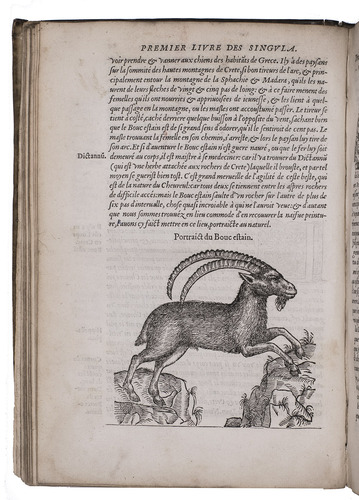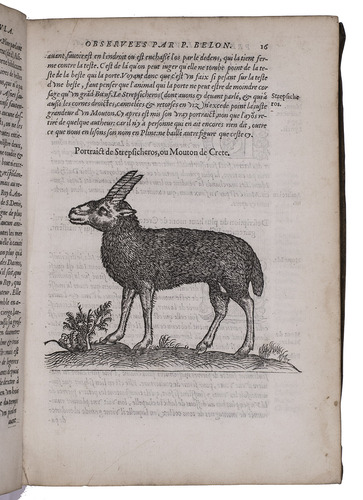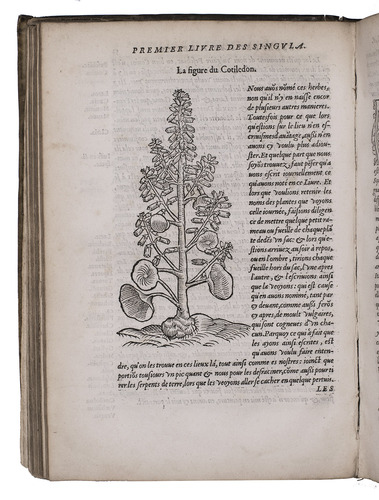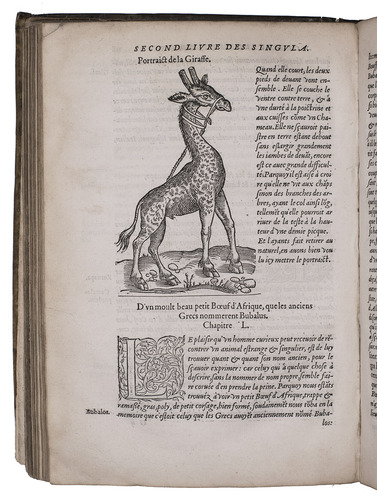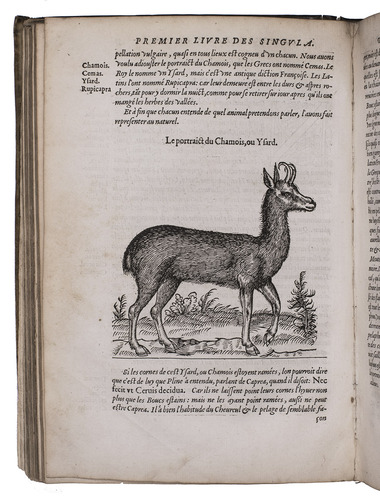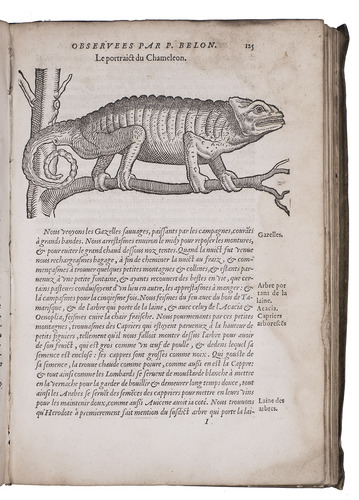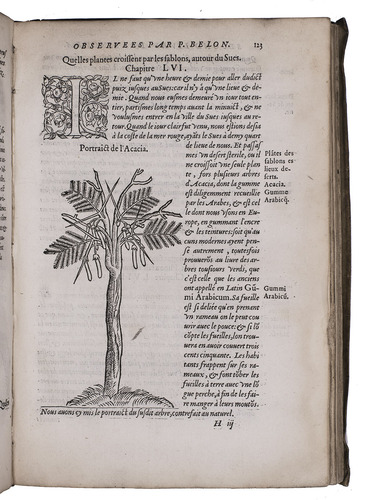 BELON, Pierre.
Les observations de plusieurs singularitez et choses memorables, trouvées en Grece, Asie, Judée, Egypte, Arabie et autres pays estranges.
Paris, Guillaume Cavellat (colophon: printed by Benoist Prévost for Gilles Corozet, Guillaume Cavellat), 1555. 3 parts in 1 volume. 4to. With title in woodcut border with Cavellet's device and initials at the foot, each part-title with Cavellet's woodcut device, 1 folding woodcut map (31.5 x 35 cm) showing Mount Sinai, 44 woodcuts in the text (including a portrait of the author by Geoffroy Tory), and numerous fine decorated initials. Overlapping vellum (ca. 1600?). [12], 212, [1] ll.
€ 12,500
Third edition of Belon's Observations, the fruit of his extensive travels in Greece, Turkey, Egypt, Palestine, Lebanon and Syria from 1546 to 1549. Piere Belon (ca. 1518-1564), famous for his works on ornithology, was attached as naturalist to the French embassy to the Ottoman Empire, aimed at convincing Suleiman the Magnificent to join forces against Charles V. Unlike many contemporary travel writers, Belon does not elaborate on extraordinary travel adventures, but rather limits himself to detailed observations on mammals, fish, snakes, birds, plants and the manners and customs of the peoples he encountered, only commenting on what he had witnessed himself.
With printed description from a sale catalogue on pastedown, slightly browned, some light waterstains, folding plate mounted. Binding slightly soiled, turn-ins partly detached from boards, spine damaged at the foot, boards slightly bowed. Overall in very good condition. Adams B-564; Ibrahim-Hilmy, p. 61; Nissen, ZBI 304; Tobler, pp. 72-73; USTC 6761; cf. Atabey 93 (2nd edition); Blackmer 115 (same copy); Hage Chahine 393 (later ed.); for the author: Dictionnaire des orientalistes, pp. 75-76.
Related Subjects: