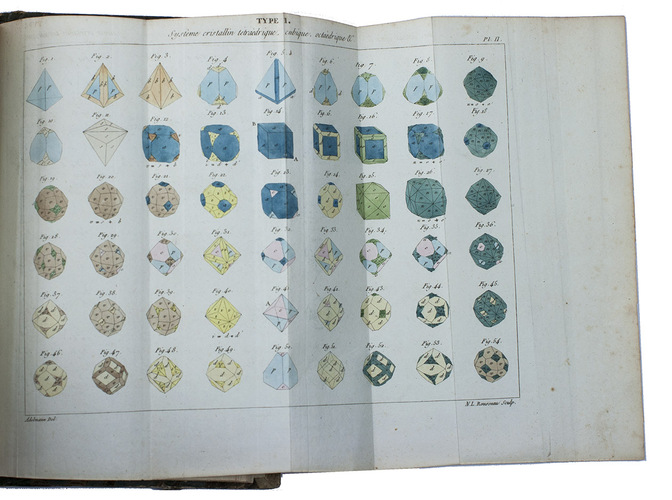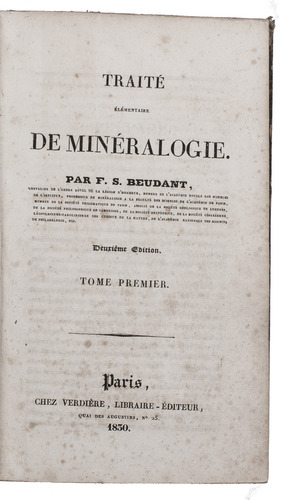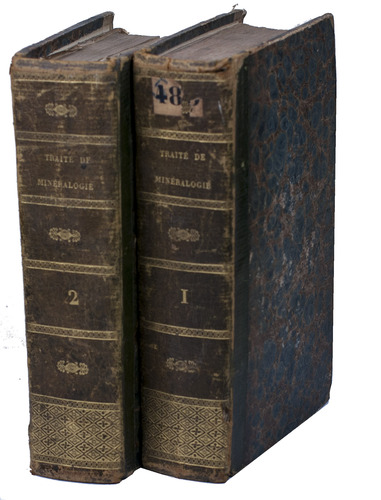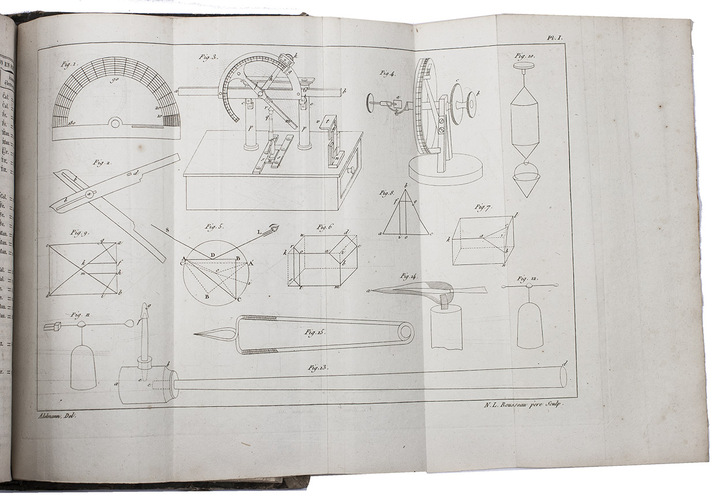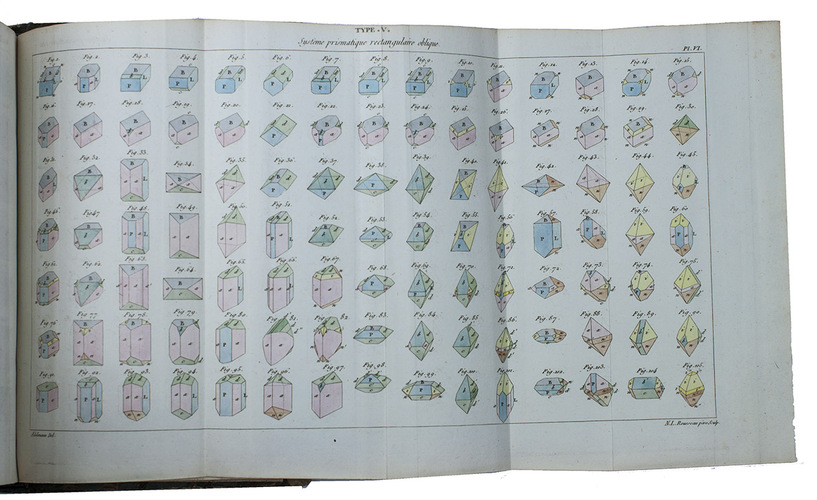 BEUDANT, François Sulpice.
Traité élémentaire de minéralogie. ... Deuxième edition.
Paris, Verdière (back of half-title: Hippolyte Tilliard; volume 2: Paul Renouard), 1830-1832. 2 volumes. 8vo. With 24 folding engraved plates, some coloured by hand, and several letterpress folding tables. Contemporary half sheepskin. XVI, 752; 797, [1 blank] pp.
€ 1,250
Second edition of a monograph on mineralogy by the eminent French mineralogist and geologist François Sulpice Beudant (1787-1850). "This much expanded and improved edition reflects the tremendous strides mineralogy and chemistry made during the first part of the 19th century. ... this was the leading textbook in mineralogical science in France for many years" (Schuh). It starts with a brief introduction on the distinction between mineralogy and geology, followed by chapters on the different forms of minerals, how they arise, their chemical composition, classification, usage etc. The second volume deals with the different mineral families and their precious stones. "Mineralogical investigations, particularly experiments with carbonates and other salts, revealed to Beudant a principle of the combination of mineral substances that he expressed in Beudant's law. Essentially, he found that some compounds dissolved in the same solution would precipitate together, forming a crystal whose properties they determined in common. The interfacial angles of this new crystal would have a value intermediate between the angles of the original compounds, proportional to the quantity of each" (DSB).
Slightly browned and foxed throughout. Bindings rubbed along the extremities. Overall in good condition. DSB II, p. 106; Schuh, Beudant 5; not in Sinkankas.
Related Subjects: