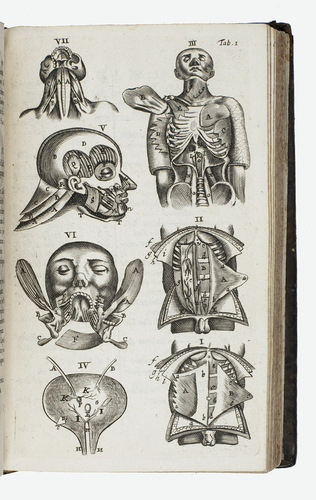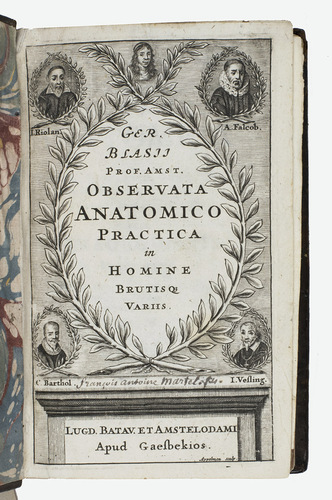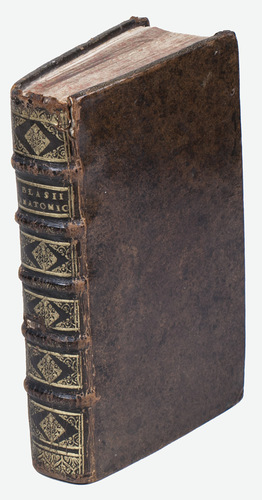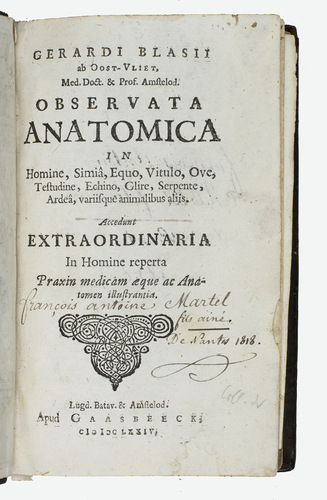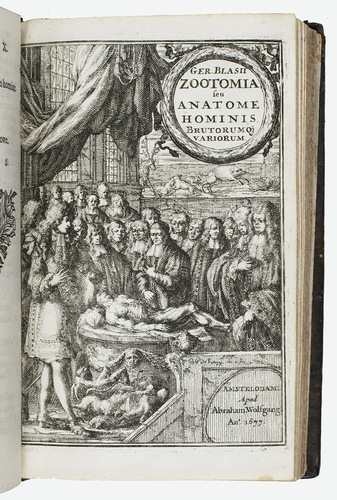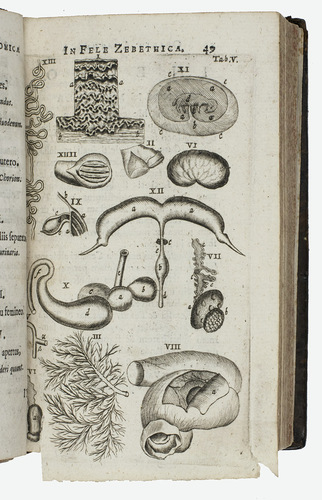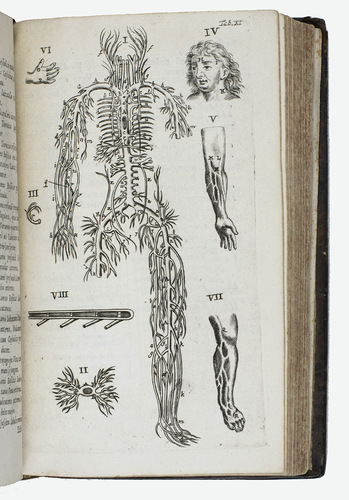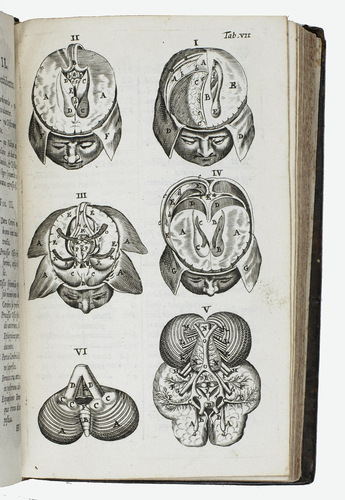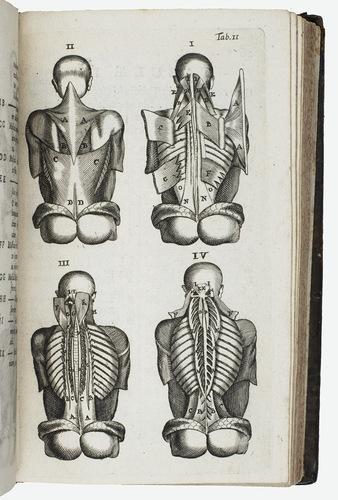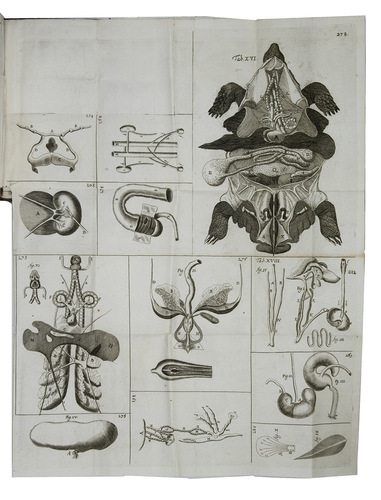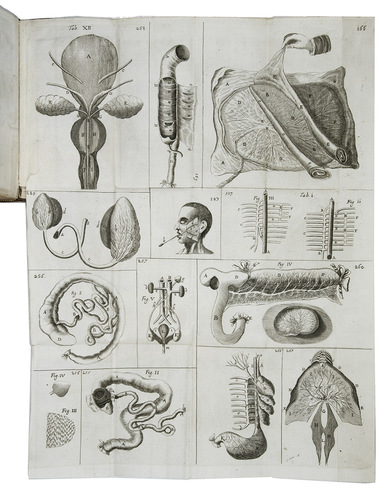 BLASIUS, Gerardus.
Observata anatomica in homine, simiâ, equo, vitulo, ove, testudine, echino, glire, serpente, ardeâ, variisque animalibus aliis.
Leiden & Amsterdam, Gaasbeeck, 1674. With an engraved title-page by Appelman and 13 full-page engraved plates with anatomical illustrations.
With: (2) BLASIUS, Gerardus. Zootomiae seu anatomes variorum animalium. Amsterdam, Abraham Wolfgang, 1676. 8vo. With an engraved title-page, 18 numbered and 6 unnumberedengraved plates (6 of the latter folding), containing many illustrations (the folding plates are often divided and mounted on separately inserted leaves, but they appear here in their original state as whole sheets).
Contemporary mottled calf, gold-tooled spine with title in gold, marbled endpapers, red sprinkled edges. [6], 141, [11]; [10], 19-87, [1], 292, [4] pp.
€ 2,250
Two first editions, beautifully illustrated and complete with all their plates, of anatomical works by the Dutch physician and anatomist Gerardus Blasius (1625-1692), here bound together. The first work, Observata anatomica in homine, discusses human anatomy, the second (Zootomiae seu anatomes variorum animalium) discusses both human and zoological anatomy (including dogs). The illustrations of this second work includes more detailed depictions of the eye, chest, blood vessels, genitals etc. The engraved title-page, dated 1677, was added later and shows the disection of a human body in an anatomic theatre. Blasius was one of the first Dutch professors of anatomy and one of the founders of comparative anatomy. His anatomical writings were very influential and the present two works are beautiful examples of the his ideas as one of the most important anatomists of the 17th century.
With the owner's inscription of François Antoine Martel on the verso of the first free endpaper, on the title-page and on the back paste-down, the last dated 1818. First free endpaper and plate I of ad 1 loose, some occasional stains, edges of some leaves very slightly frayed, but overall in good condition. Ad 1: BMN I, 97; Krivatsy 1349; STCN (10 copies); Wellcome I, p. 179. Ad 2: Krivatsy 1347; STCN (6 copies); Wellcome I, p. 179.
Related Subjects: