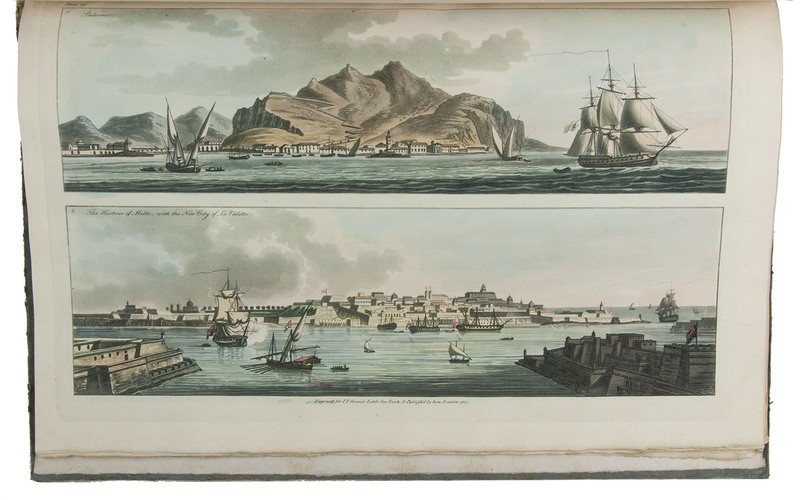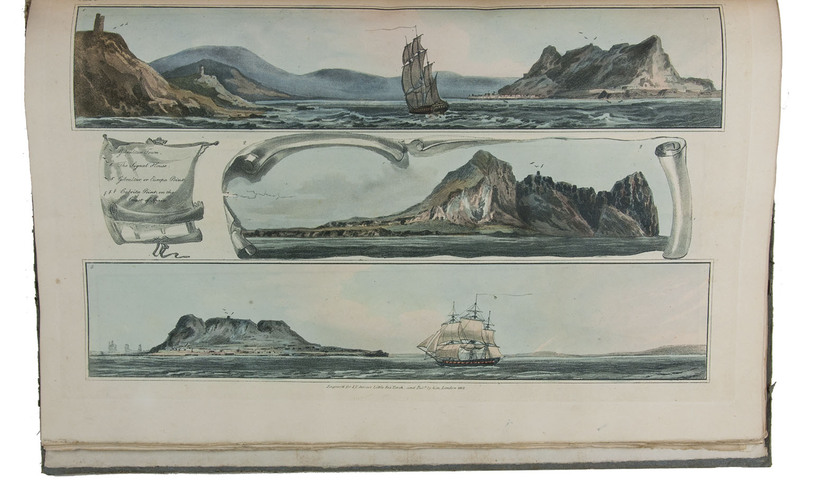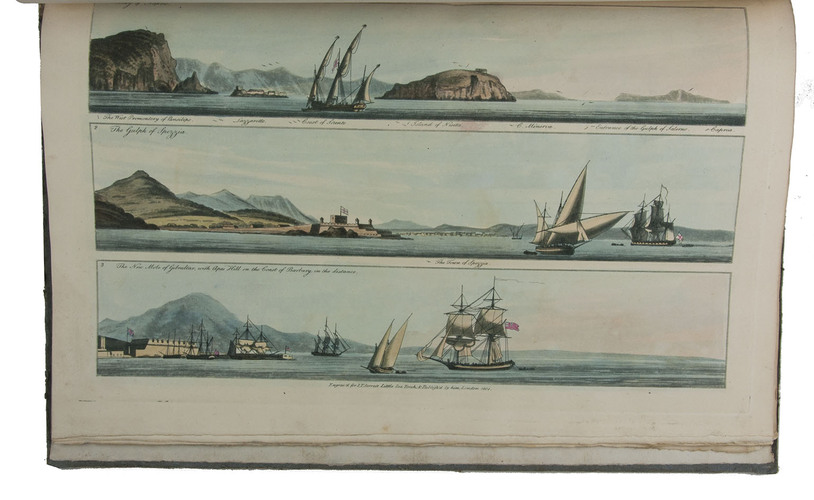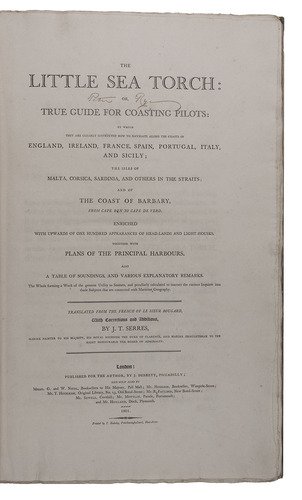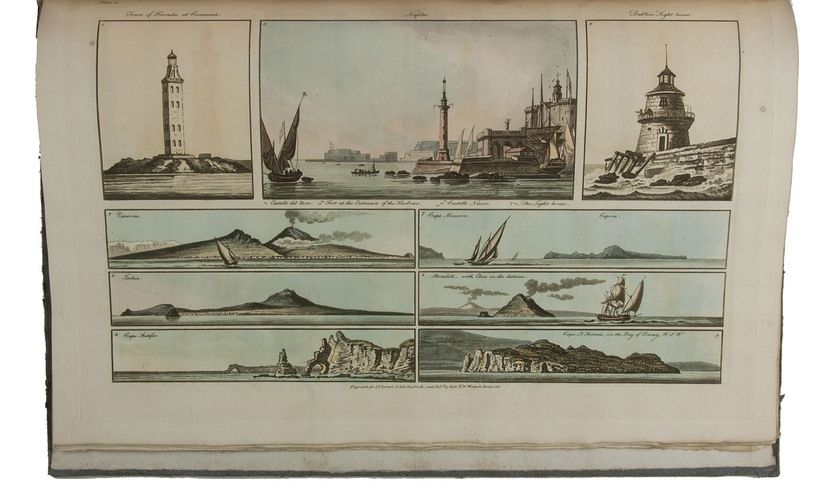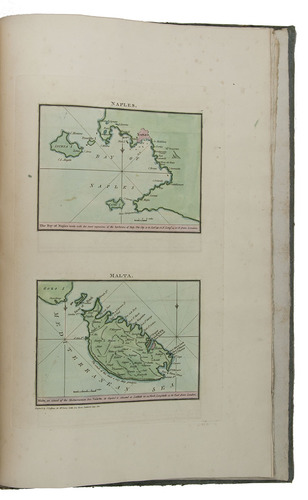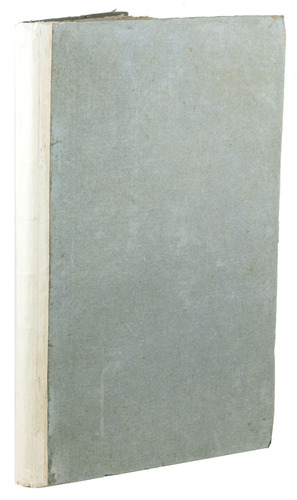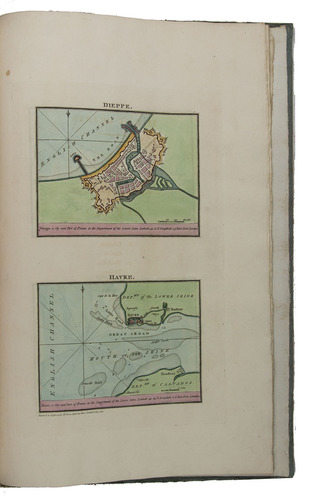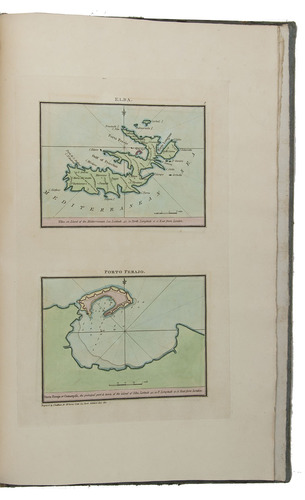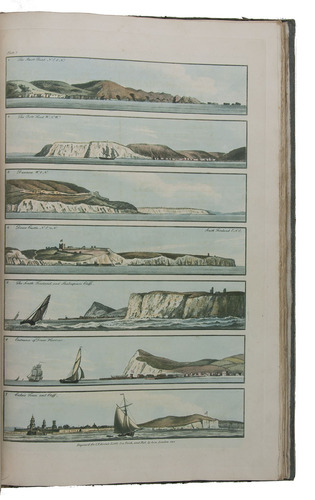 BOUGARD, René and John Thomas SERRES.
The little sea torch: or, true guide for coasting pilots.
London, J. Debrett for the "author" [Serres], G. & W. Nicol, et al. [printed by T. Rickaby], 1801. Large folio (47 x 30 cm). With 20 numbered aquatint plates containing 137 coastal profiles, and 12 partly numbered engraved plates containing 24 maps of port cities, harbours, islands and the Strait of Gibraltar. All coastal profiles and maps beautifully and subtly coloured by a contemporary hand. Contemporary boards. VI, 144, [5] pp.
€ 14,500
First English edition, with aquatint profiles, of Bougard's Le Petit Flambeau de la Mer, a marine pilot guide to coastal navigation originally published in 1684 and extensively revised for the present edition by Serres. The coastal profiles cover the British Isles, Spain, Portugal, Italy and France, and the islands included among the maps include Corsica, Malta and Corfu. The coastal profiles show many spectacular cliffs and rock formations, numerous light-houses (an important source for their history), fortresses and occasionally other buildings, as well as ships and smaller boats, a large view of the whole city of La Valette on Malta, and even three smoking volcanoes (Vesuvius, Stromboli and Etna). The text includes information on the Barbary Coast, and islands and coasts en route to the East Indies. This is the first major revision to the maps and views of the Petit Flambeau, which saw only minor changes of content from 1684 to 1716 and no more in the editions (to 1789) before the present.
With a contemporary owner's signature on the title-page (Peter Rye) and the lovely armorial bookplate of the Philadelphia publisher and bibliophile Moncure Biddle (1882-ca. 1952). Spine subtly restored, but otherwise fine and wholy untrimmed. Abbey, England 344; Cat. NHSM, p. 218; Pastoureau, Bougard N (5 copies); Phillips & LeGear 2852.
Related Subjects: