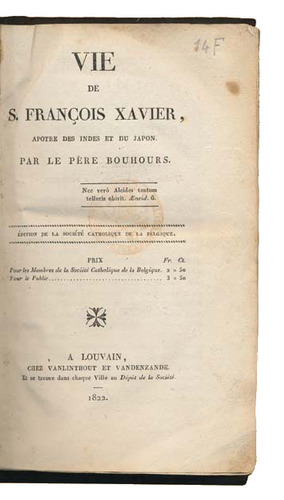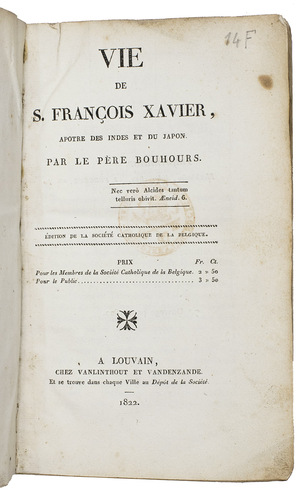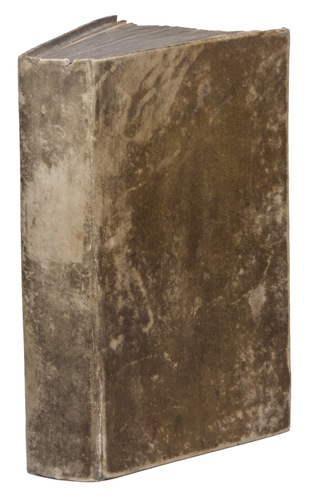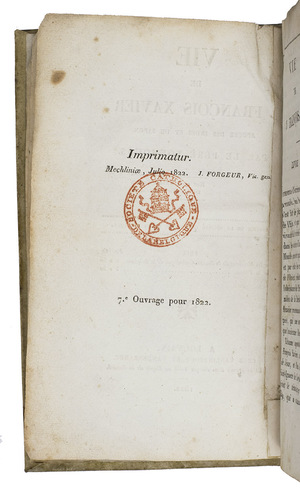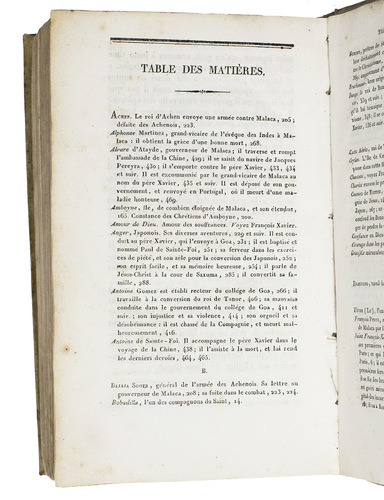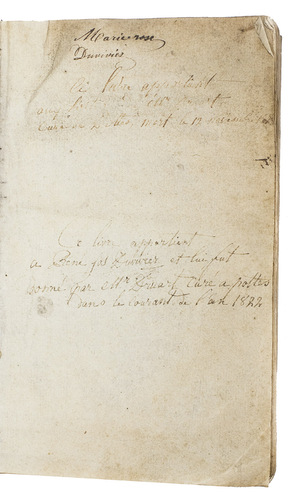 BOUHOURS, Dominique.
Vie de S. François Xavier, Apotre des Indes et du Japon. Edition de la Société Catholique de la Belgique.
Leuven, Vanlinthout and Vandenzande, 1822. 8vo. Contemporary vellum. 559, [1 blank] pp.
€ 475
Belgian edition of the very popular "Life of François Xavier" by Dominique Bouhours, (1628-1702), a French Jesuit and a famous literary author at the time of Louis XIV. Xavier's life is especially interesting for his travels and work as a missionary in Japan and elsewhere in the Far East. The present life was first published in 1682 and remained popular for almost two centuries.
Slightly foxed and some old ink annotations on first endpapers. Good copy. Alt-Japan-Katalog 243; this edition not in Cordier.
Related Subjects: