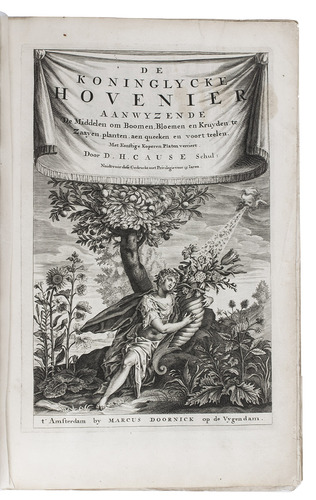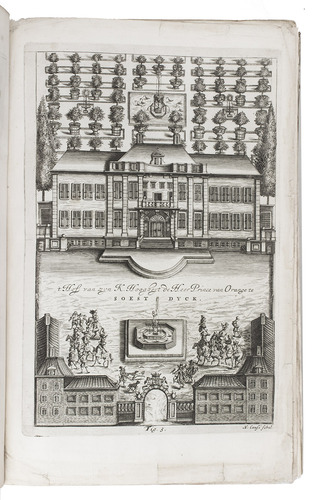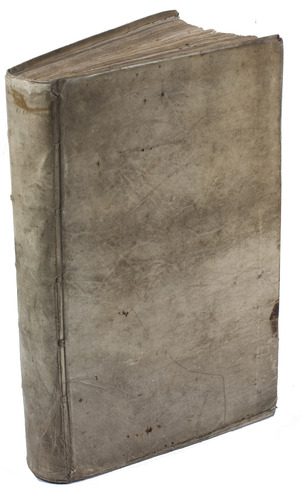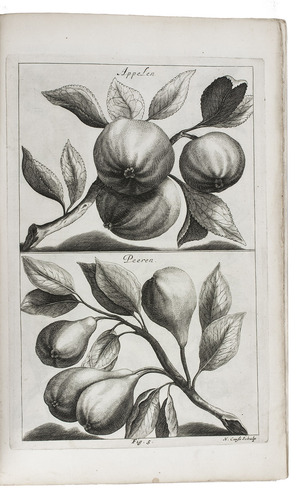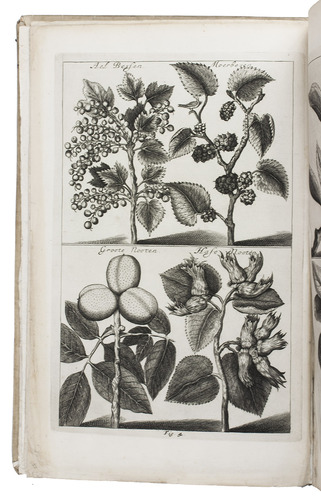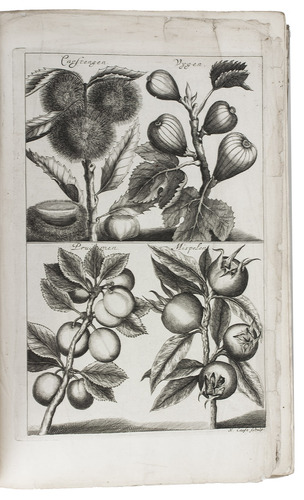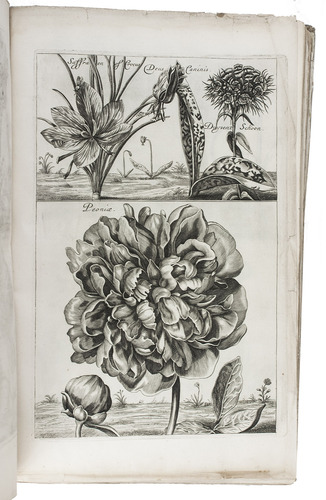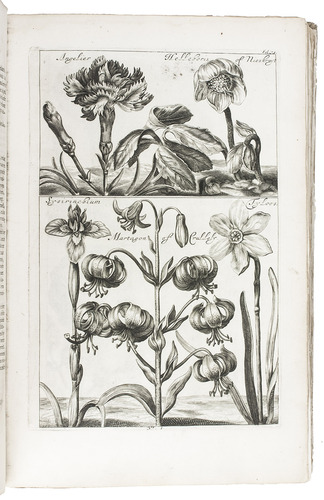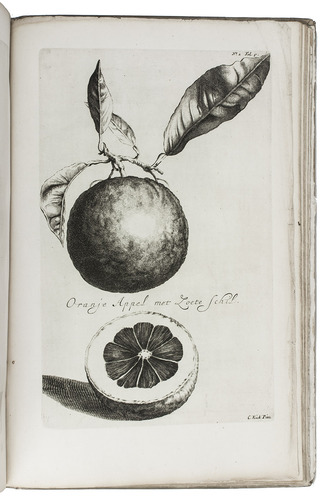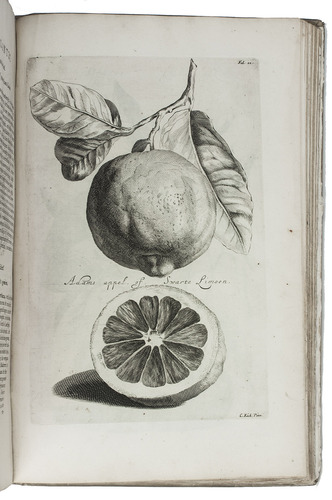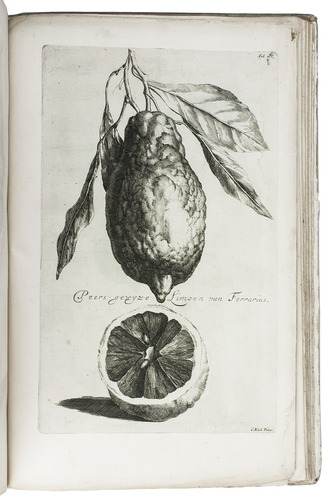 CAUSÉ, Hendrik.
De koninglycke hovenier aanwyzende de middelen om boomen, bloemen en kruyden te zaayen, planten, aen queeken en voort teelen.
Amsterdam, Marcus Doornick, [1676]. With engraved title-page and 31 engraved plates, including 2 bird's-eye views of a French and a Dutch royal garden, 5 plates with two pomological illustrations each, 8 plates with two illustrations of flowers each and 16 plates with a total of 32 garden designs.
With: (2) COMMELIN, Jan. Nederlantze Hesperides, dat is, oeffening en gebruik van de limoen- en oranje-boomen, gestelt na den aardt, en climaat der Nederlanden.
Amsterdam, Marcus Doornick, 1676. With engraved title-page and 26 engraved plates showing flowers, fruits and orangeries. 2 works in 1 volume. Folio (35 x 23 cm). Contemporary vellum, recased.
€ 15,000
First editions of two of the finest 17th-century Dutch gardening books, usually found together and both with high quality engravings in crisp impressions. The work by the Dutch engraver Hendrik Causé (1648-1691) presents a clear and succinct account of the luxury gardening in the 17th-century Netherlands, including the cultivation of many new exotic species. It is divided into four parts, the first treats (fruit) trees, the second other plants and flowers the third contains designs for gardens and labyrinths, and the fourth treats herbs. Causé describes in his work some 450 plants with details for cultivation. He was also the engraver of the fine plates, which "are sharp and very well cut, though the plants are clearly reminiscent of [Chrispijn] vande Pas" (Hunt).
The second work is a treatise on the culture of oranges and lemons, by the Dutch botanist Jan Commelin (1629-1692): an important document for the history of hothouse cultivation in northern Europe. An unillustrated English translation was published in 1683. The 20 superb engravings after C. Kick show citrus fruits. The other 6 engravings show hothouses and methods of growing trees in tubs and pots.
Only some wear to the edges of several of the plates and endpapers, otherwise in very good condition. Anglo Dutch garden 157 & 120; Arnold arboretum, pp. 146 & 167; Hunt 344-345; Nissen, BBI 339 & 390; Paradisus Batavus 57; Stiftung für Botanik 127.
Related Subjects: