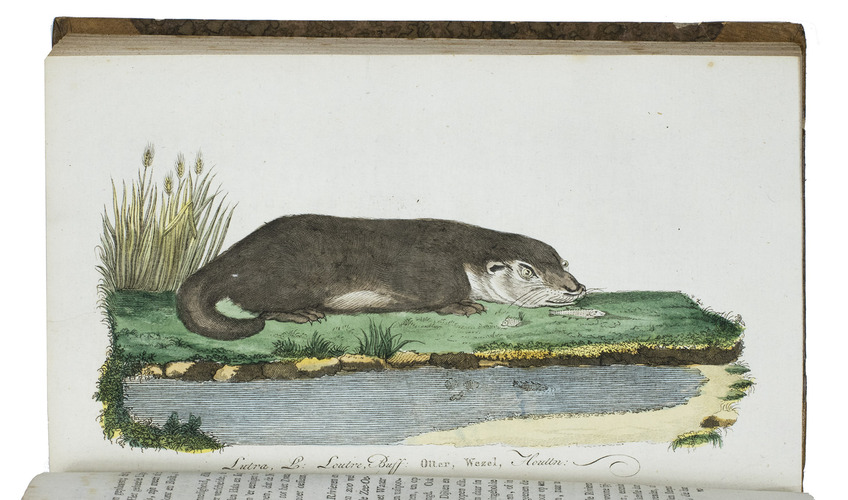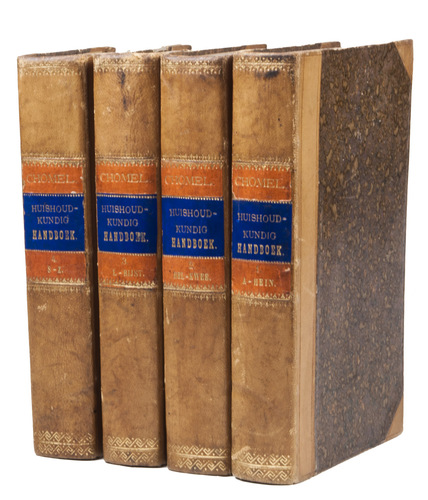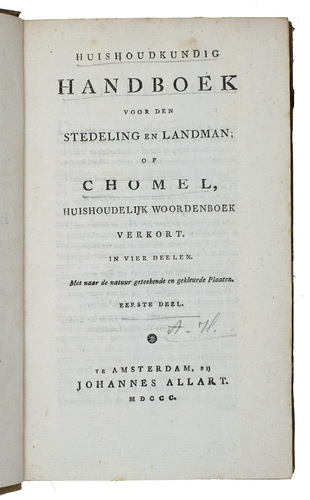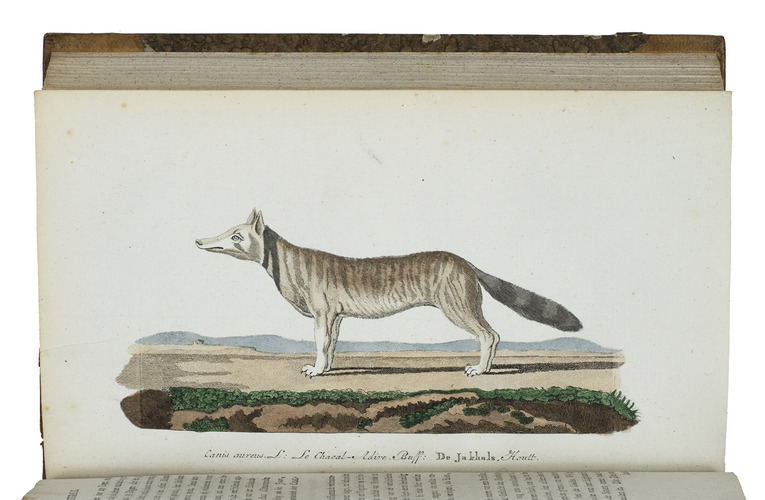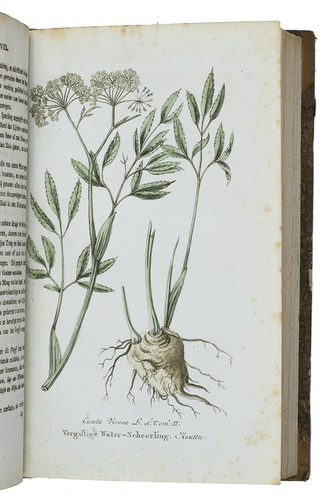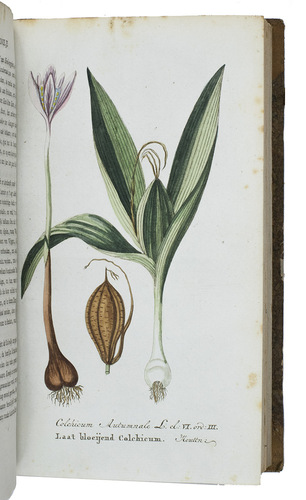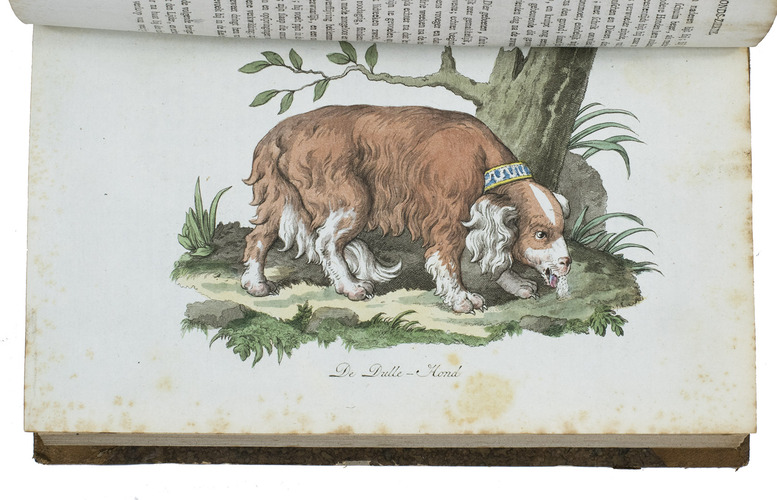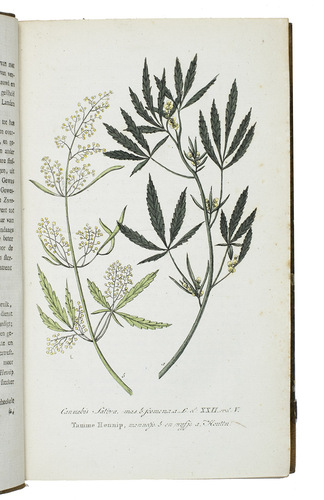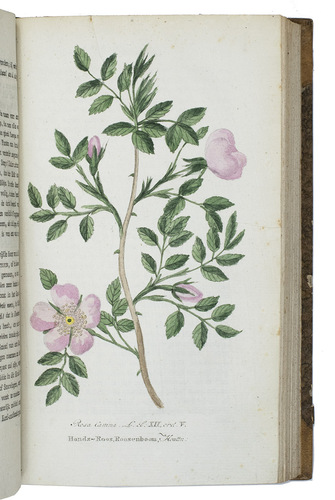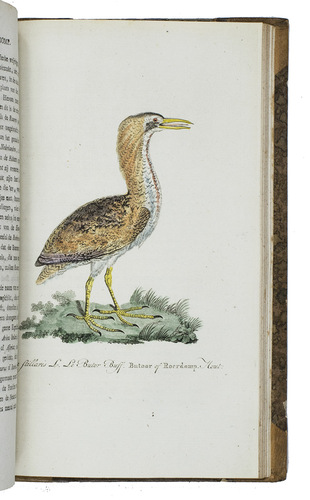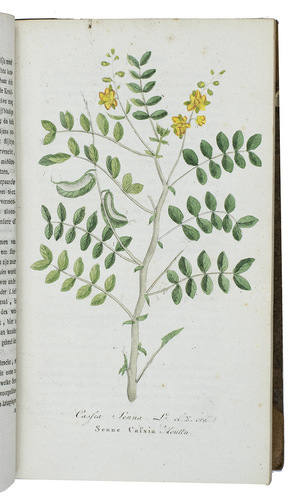 CHOMEL, Noël.
Huishoudkundig handboek voor den stedeling en landman; of Chomel, huishoudelijk woordenboek verkort. In vier deelen.
Amsterdam, Johannes Allart, 1800-1803. 4 volumes. Large 8vo. With 24 hand-coloured engraved plates of different plants, herbs, mushrooms, flowers, trees and animals. All volumes bound in contemporary half goatskin with marbled sides, gold-tooled spine with an orange and blue morocco label. XII, 560; [4], 584; [4], 568; [4], 598 pp.
€ 1,000
Set of four volumes that can serve as a practical handbook for matters pertaining to home economics. It contains information about various flowers, trees, herbs and other plants, such as anise, catnip, tulips and even cannabis, but also fruits (for example apples and lemons) and advice on the best way to cultivate these in your own garden. Although a great part of the four volumes is devoted to horticulture and agriculture at home, they do also discuss illnesses like measles and ailments such as lice and tapeworms and their home remedies, and gives tips and tricks on how to live to a great age.
This practical guide on horticulture with tips and tricks to promote human health and the health of animals gives a pervasive insight into the 18th-century knowledge and mentality in and around the house when it concerns home economics and managing a mansion during the Ancien Regime.
Bindings slightly worn around the edges, some minor foxing. An attractive set in good condition. Bibliotheca gastronomica 1076; Landwehr, Coloured plates 483; cf. NBG X, col. 370; Brunet I, col. 1849-1850; NNBW VI, cols. 294-295; not in Ferro; Landwehr, Het Nederlandse kookboek.
Related Subjects: