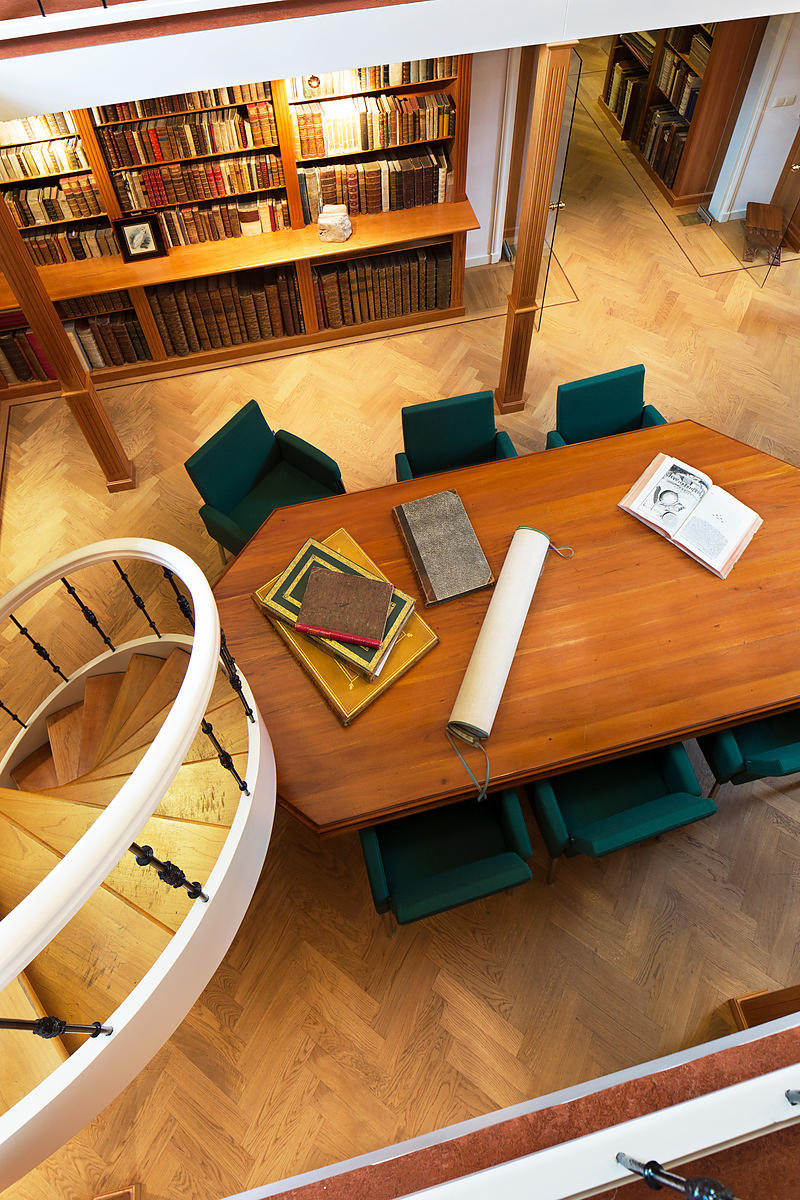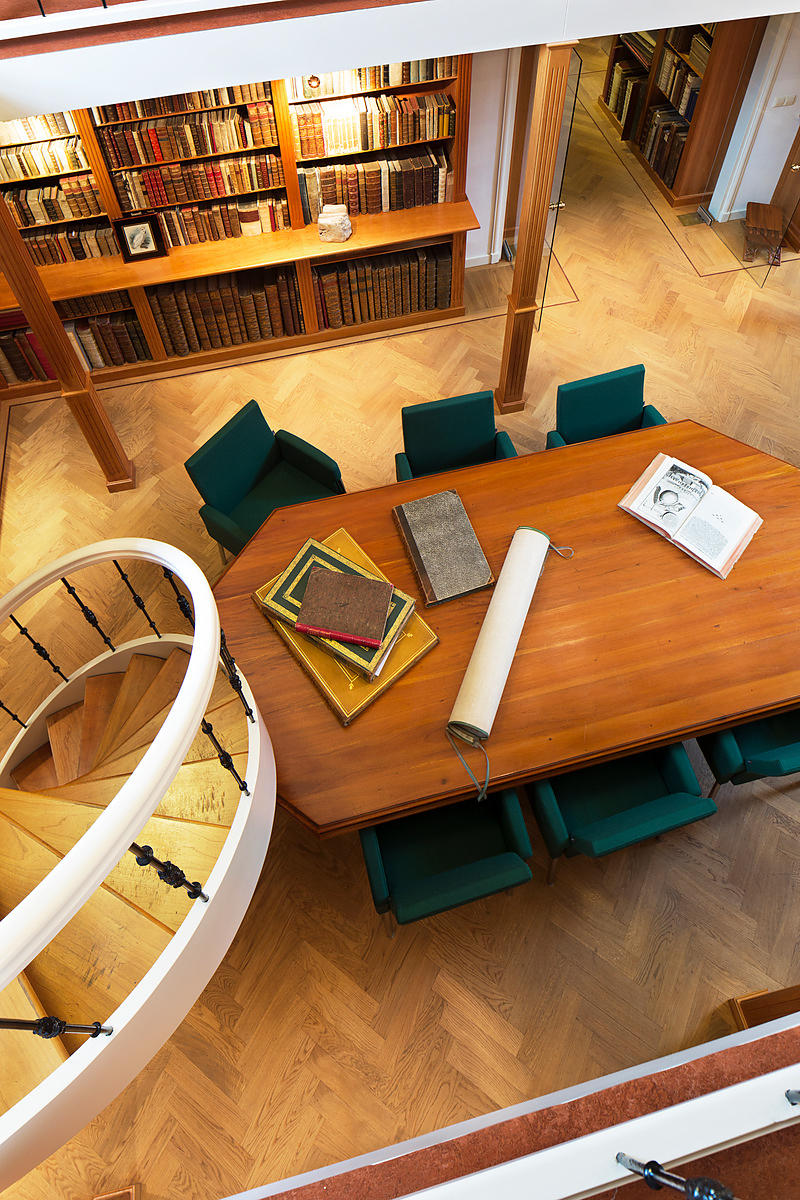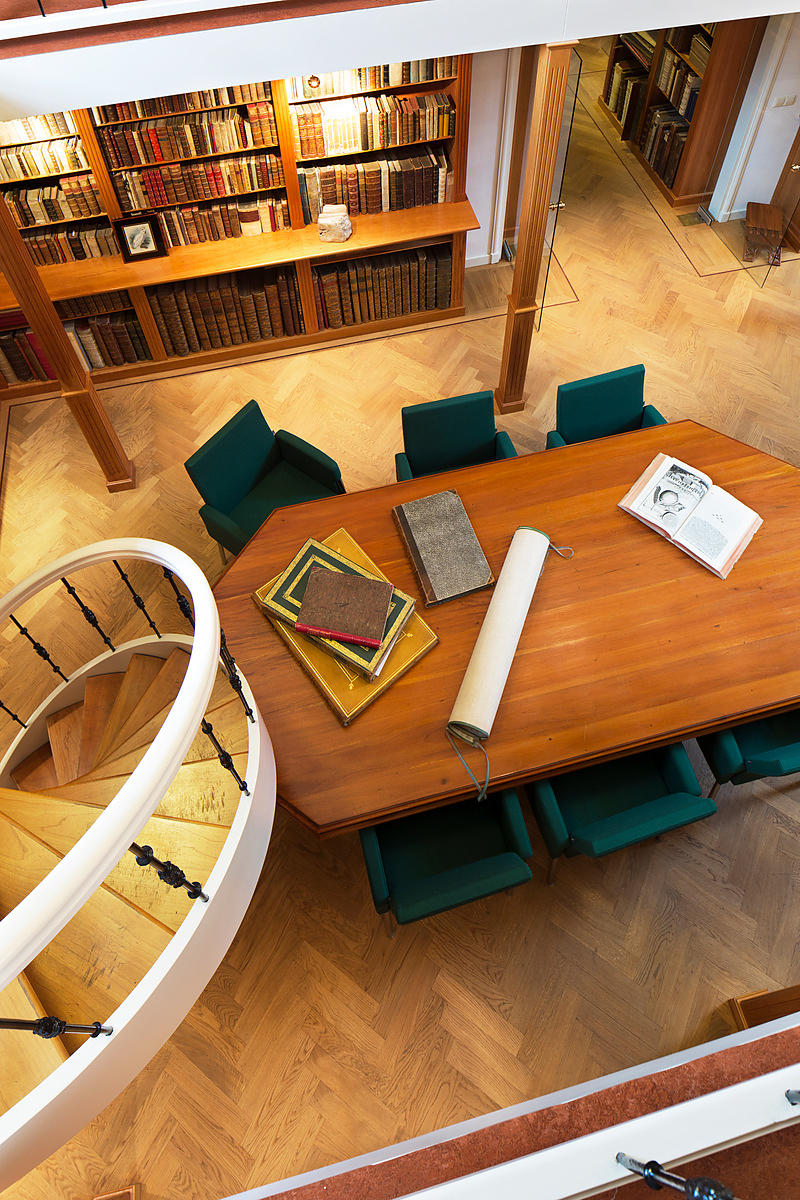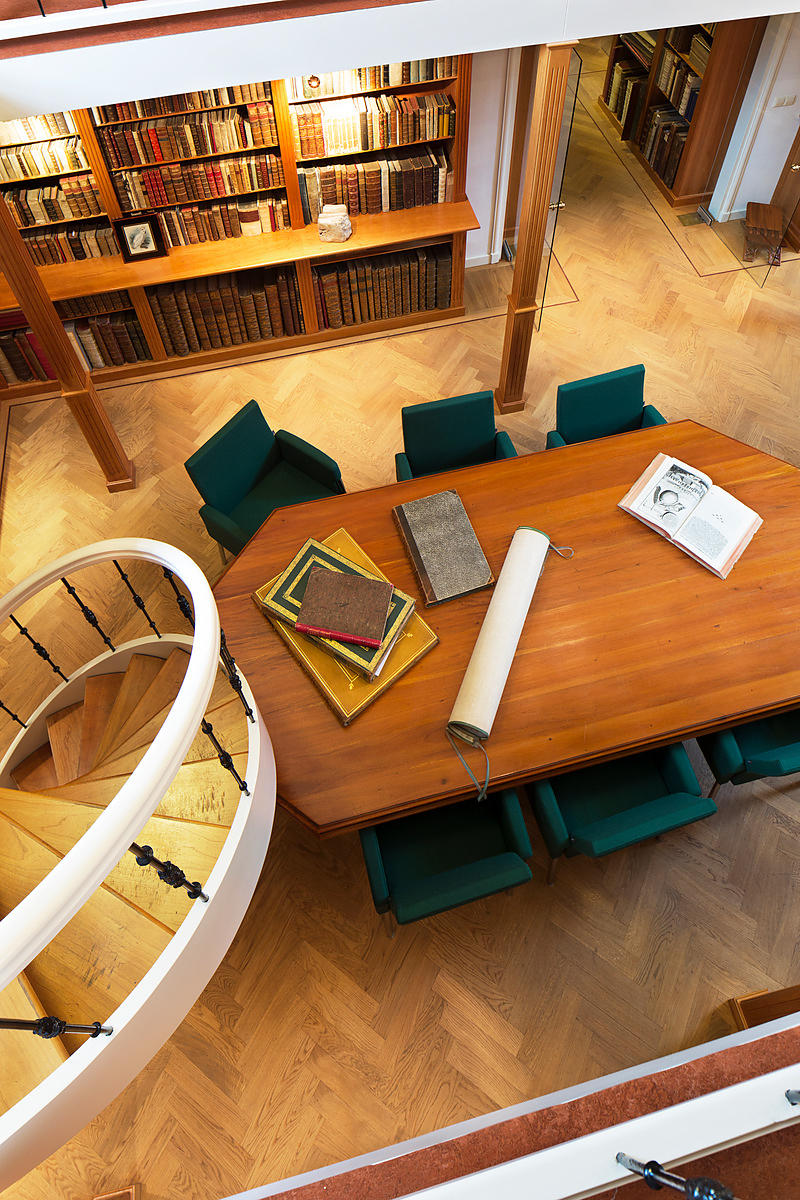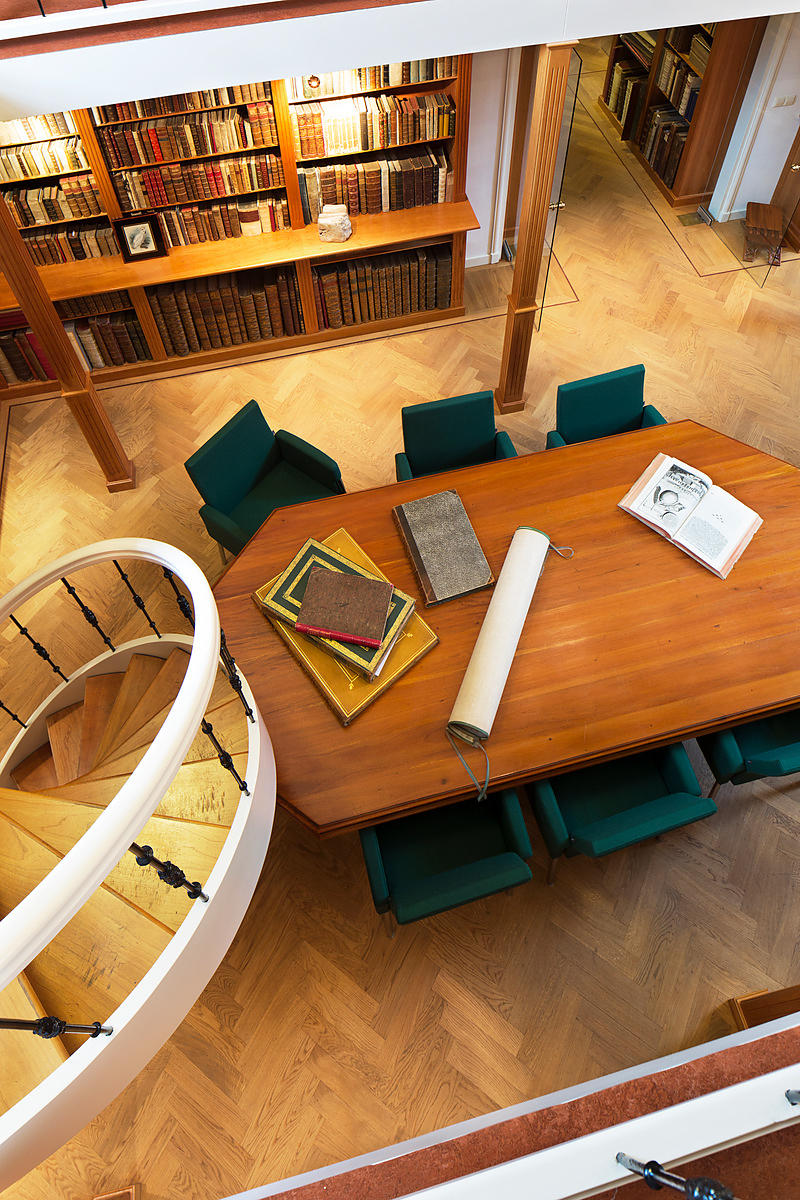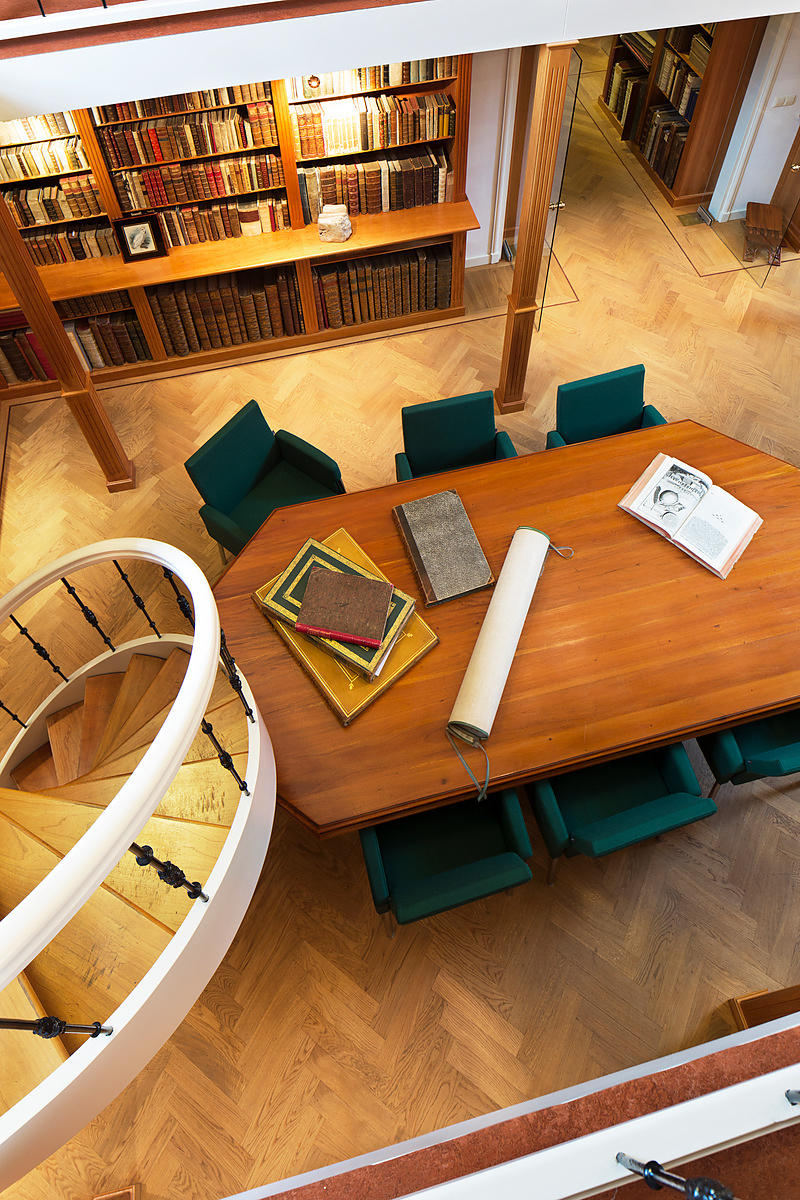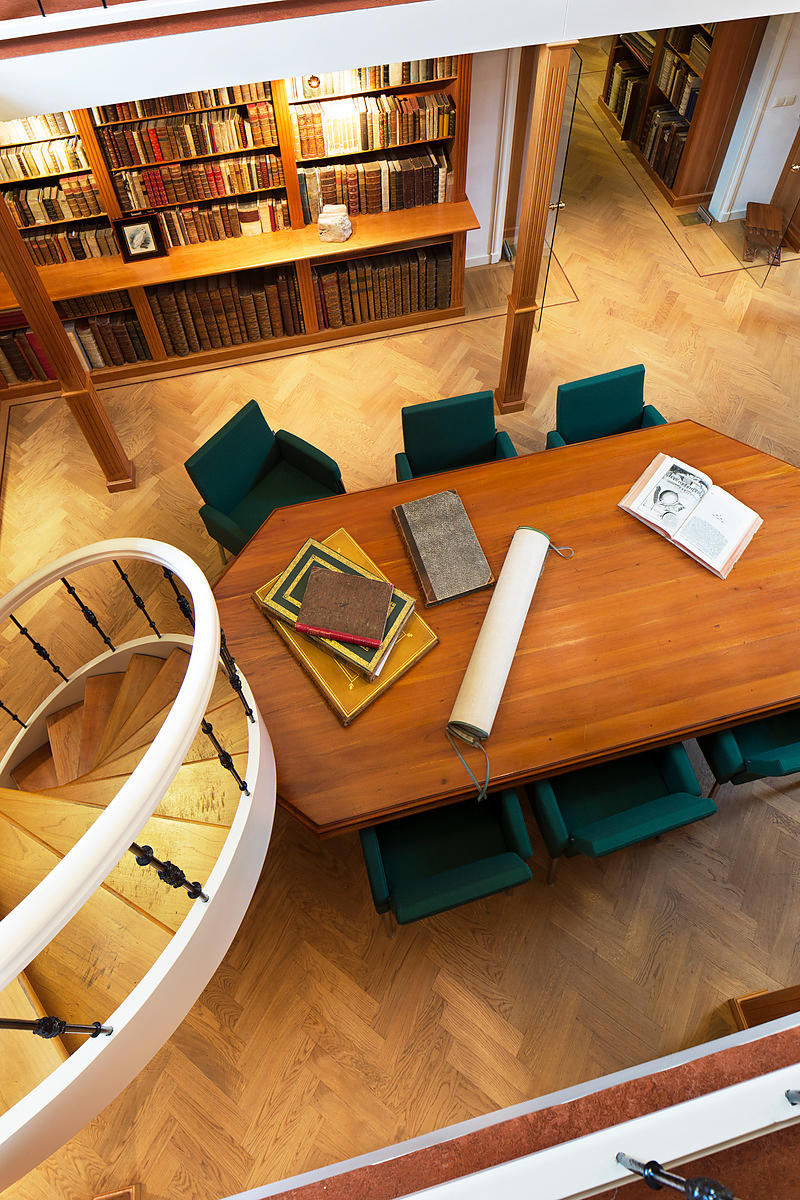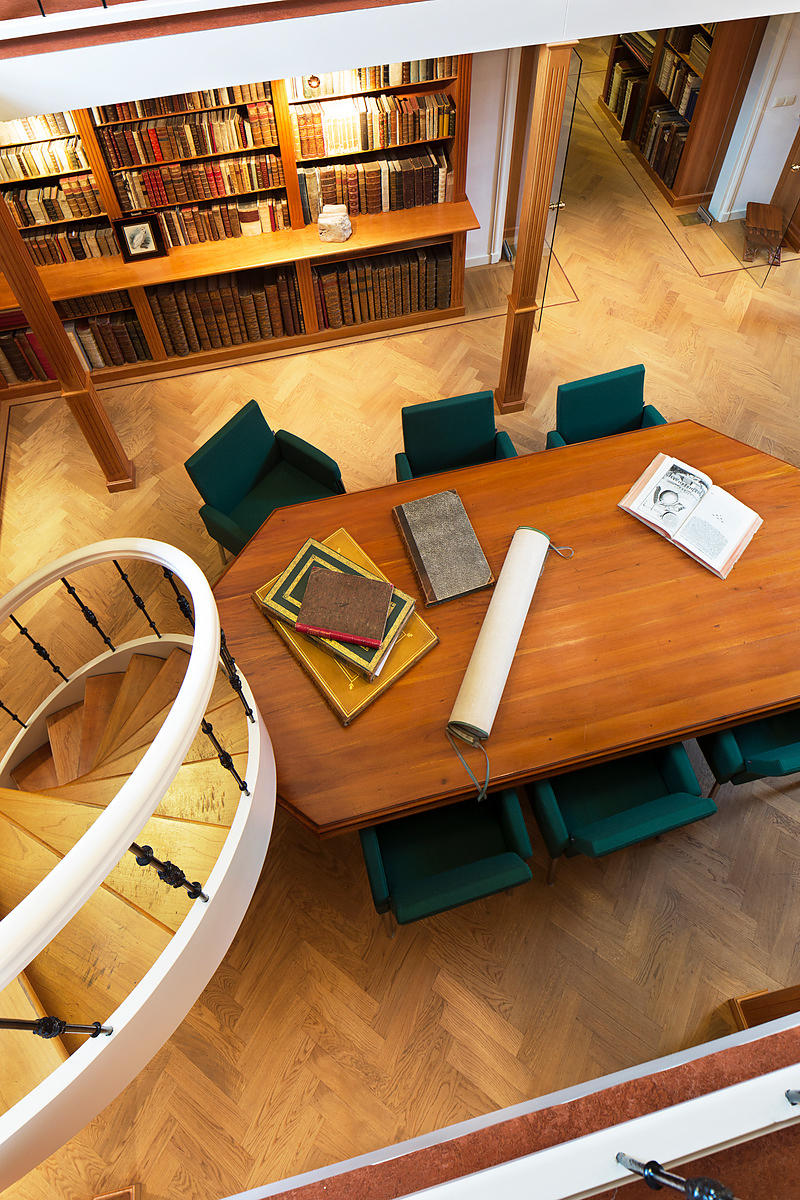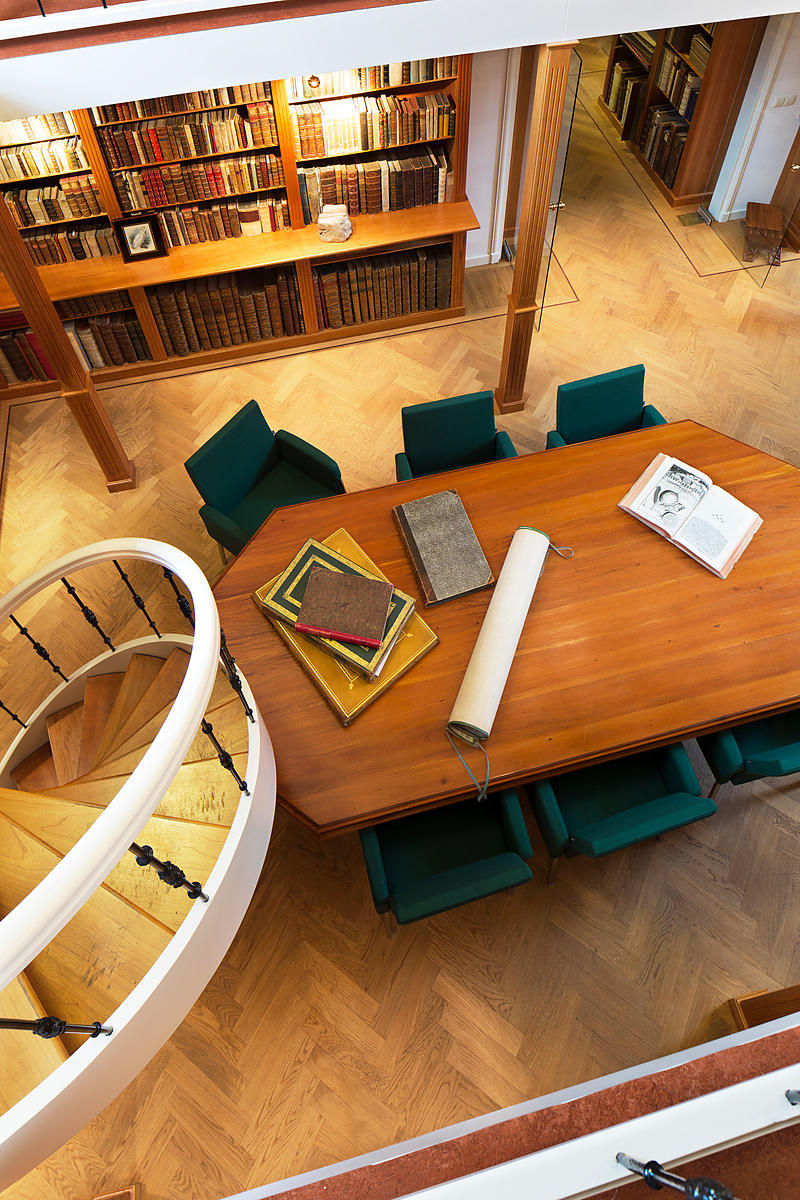 CONDIO, Luigi.
Preghiere. Miniature di Vittorio Vulten.
Torino, Carlo de Martini (printed by Stab. Litografico Giovanni Fraschini & C., Milan), 1902. 18mo (13.5 x 7.5 x 1.5 cm). A wholly chromolithographed Art Nouveau prayer book, printed in numerous pastel colours plus gold, with (mostly floral) decoration on every page and numerous additional illustrations. In a silver binding (hallmarked "800" at the foot of the otherwise blank back cover), with "Our Lady of the Rosary" from the shrine of the Virgin of the Rosary in Pompei depicted on the front cover in high relief (madonna and child presenting rosaries to Saint Dominic and Saint Catherine) flanked by two irises, above "Ave Maria" and a panel with "SS. Vergine di Pompei", endpapers lithographed in pastel colours plus gold, in a repeating pattern of abstracted flowers, crosses, anchors, hearts and initials "VD" or "DV", gilt edges.
€ 8,500
A lovely, wholly chromolithographed Catholic prayer book in Art Nouveaux style and in a high relief hallmarked silver binding. The text was written by Luigi Condio, a church canon in Torino and author of several editions of Manuale di preghiere. The illustrations and decorations were drawn by the Torino miniaturist and calligrapher Vittorio Vulten, who no doubt calligraphed the text as well. Condio's preface is dated from Torino, 11 May 1902, and the book was almost certainly published that year. Some preliminary pages are signed in the plates by two Cardinals: Mariano Rampollo (1843-1913) in Rome, whose expected election as Pope in the following year was vetoed by the Austrian Emperor; and Agostino [Richelmy] (1850-1923) of Torino.
Book and binding in very good condition. A splendid little prayer book with chromolithographed illustrations and decorations on every page and with a high-relief rendering of Our Lady of the Rosarie on the silver binding.
Not in ICCU; KVK; WorldCat.
Related Subjects: