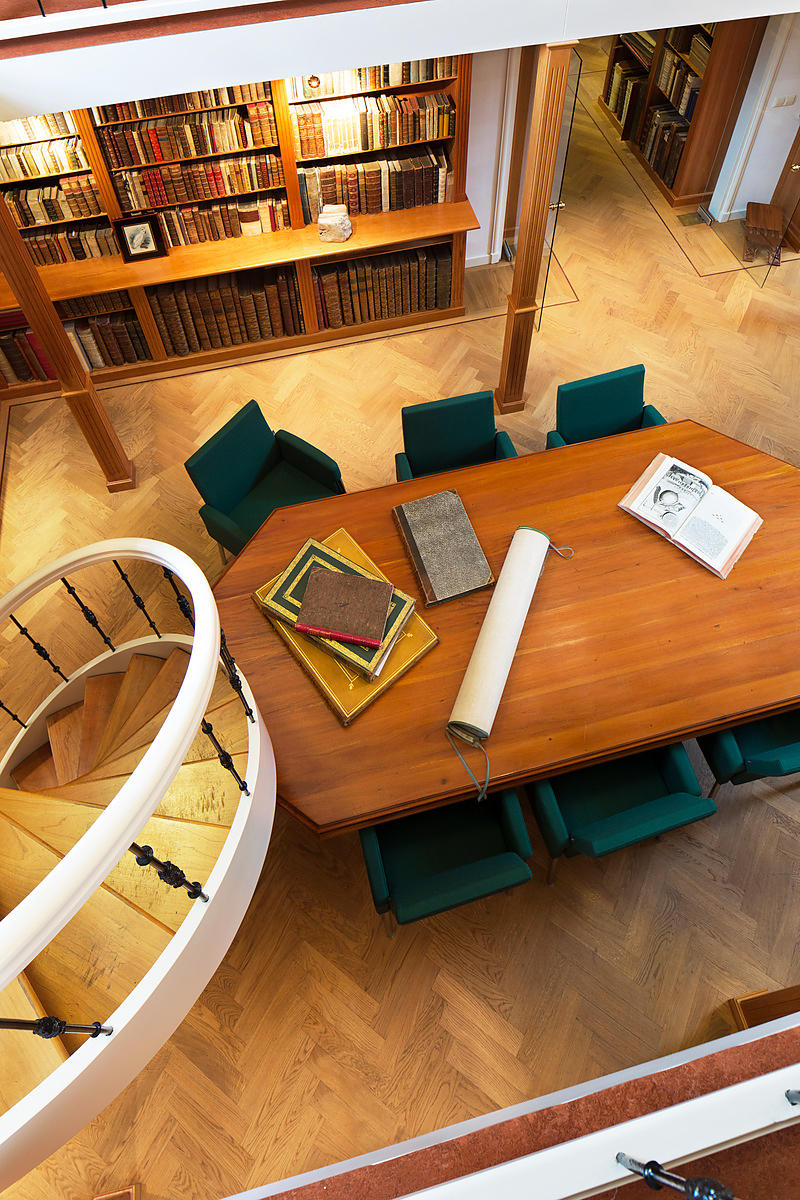 [AL-JAZULI, Muhammad ibn Sulaiman].
[Dala'il al-khayrat (Tokens of beneficial deeds)].
[Ottoman Empire], 1199 AH [= 1784/85 AD], with some later additions. Small 8vo (14.5 x 10 cm). Arabic manuscript prayerbook written in black ink in a neat naskh Arabic hand, with well over 50 headings in red, the opening of the main text decorated with a floral design, 2 full-page perspective views in coloured inks showing the Masjid al-Haram (the Great Mosque) in Mecca, with the Ka'ba in its central plaza, and the al-Masjid an-Nabawi (the Prophet's Mosque) in Medina, about 25 calligraphic roundels, the Prophet's handprint and footprint, several calligraphic seals, 4 pages each with 3 flags, about 20 other pages with pictorial or semi-pictorial images with calligraphic inscriptions, numerous other inscriptions in circular borders and nearly every page in a rectangular border. Richly gold-tooled, tanned sheepskin (ca. 1815) with a flap that wraps around the fore-edge, rebacked.
Full description
€ 18,500