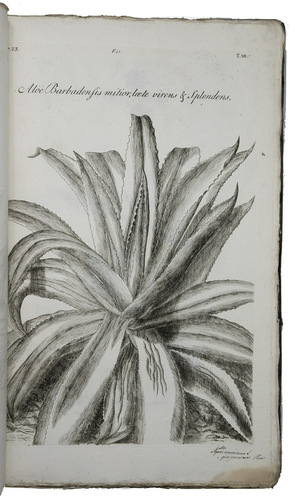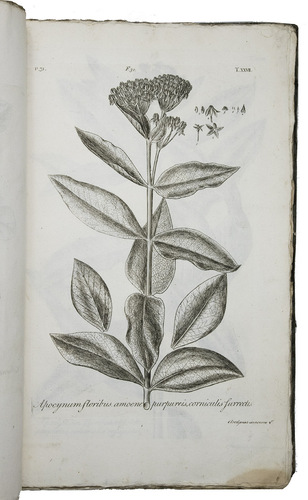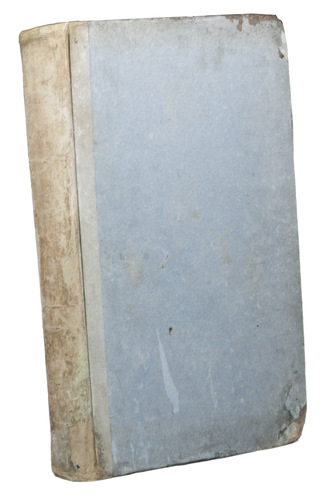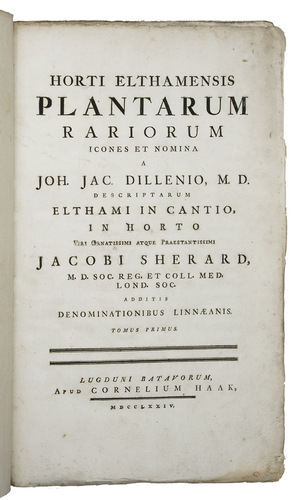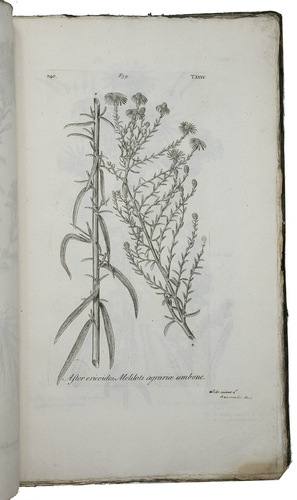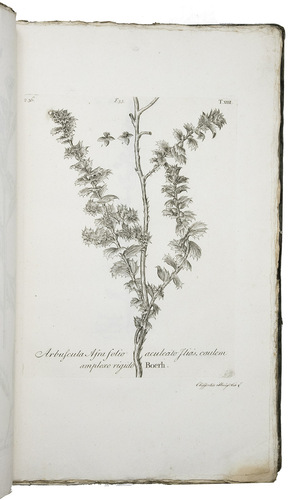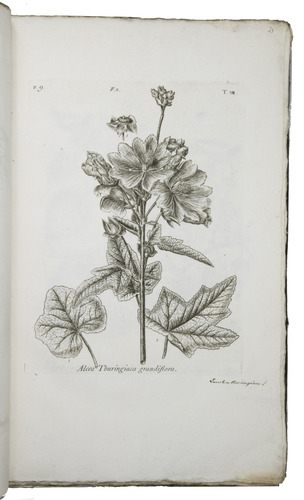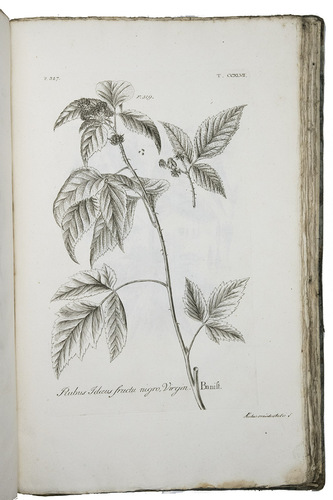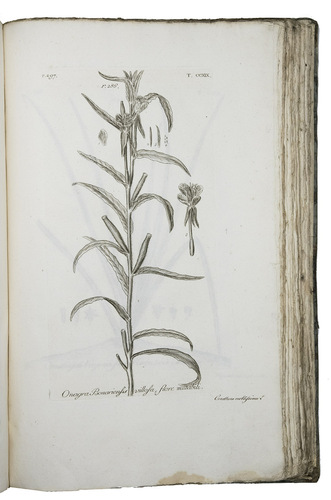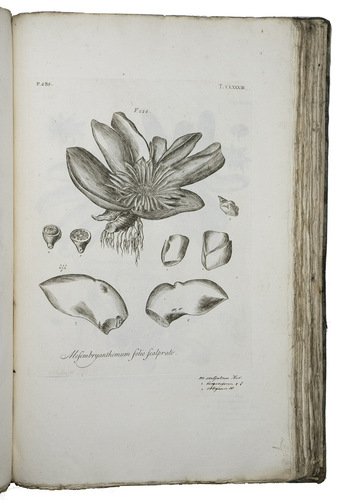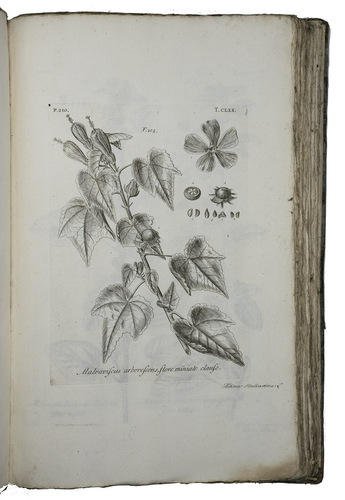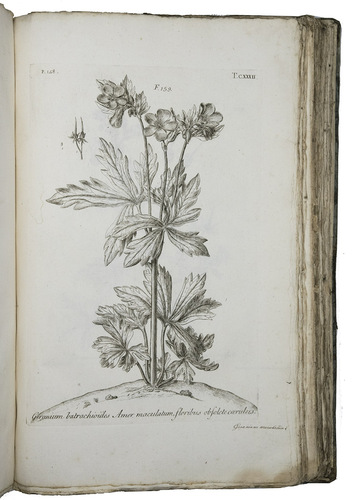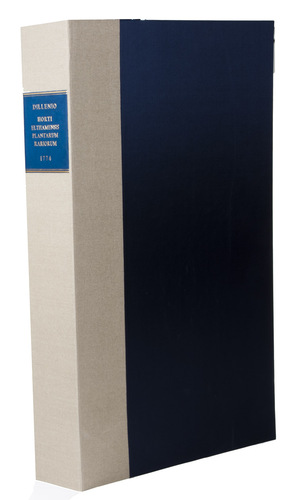 DILLENIUS (DILLEN), Johann Jakob.
Horti Elthamensis plantarum rariorum icones et nomina.
Leiden, Cornelis Haak, 1774. 2 volumes bound as 1. Folio. With 325 engraved plates, numbered 1-147, [1], 148-324. 4 plates misbound: 6/7 and 273/274. Contemporary boards. Preserved in a professionaly handmade box, made for this book. [12] pp.
€ 12,000
Second expanded Linnaean edition of "one of the most important of pre-Linnaean works" (Hunt): Dillen's description of plants in the great botanical garden in Eltham (London) of James Sherard, "one of the most richly stocked gardens in the world".
To this second edition the Linnaean binomal names are added on the preliminary leaves and in the present copy a contemporary hand has written these names in ink under each of the plates. The first edition, printed in London 1732 is extremely rare, only 145 copies of the plates and 500 of the original text were printed. The present second Leiden edition is praised for its very fine plates of succulents.
"Dillen's work was highly respected by Linnaeus ... His Hortus Elthamensis (first edition 1732) may have served as a prototype for the Hortus Cliffortianus (1737)" (Stafleu, Linnaeus). The plates by Dillen were sufficiently accurate to be of considerable service to Linnaeus. In a gesture of appreciation Linnaeus named a genus of trees Dillenia. Dillen offered Linneaus his position as professor of botany at the University of Oxford, but he declined.
With many handwritten notes at the foot of the pages. With a small brown stain at the foot. Binding slightly rubbed and soiled but completely intact and firm. Overall in good condition and wholly untrimmed, giving very large margins. Dunthorne 94; Hunt 637; Nissen, BBI 492; Pritzel 2285; Stafleu, Linnaeus, p. 199; Stafleu & Cowan 1471.
Related Subjects: