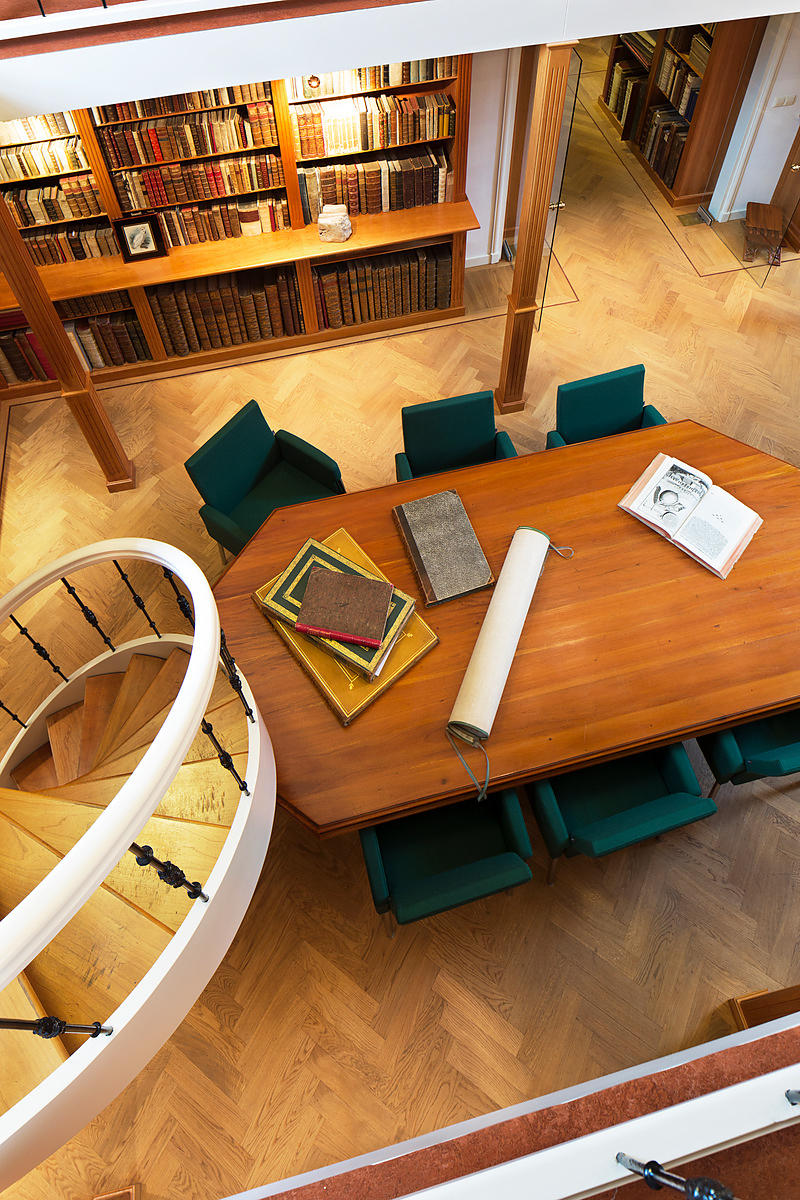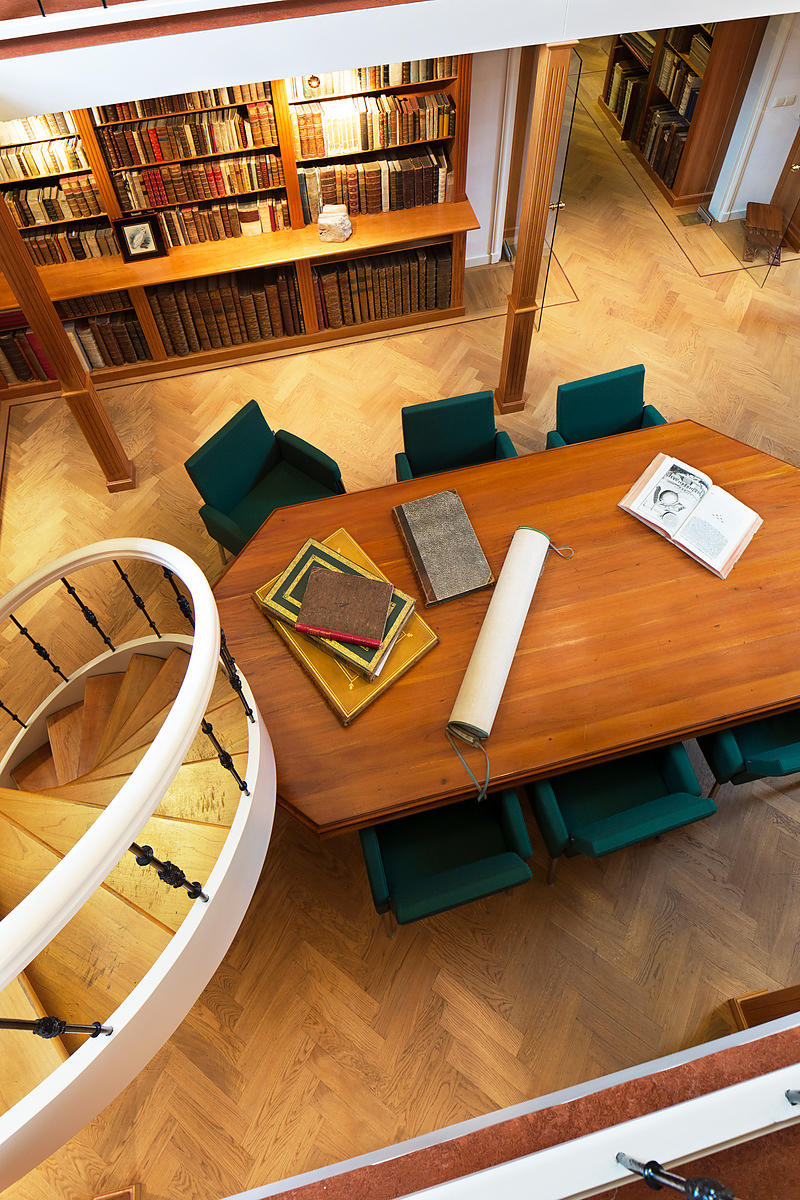 DIOSCORIDES, Pedanius.
De medica materia libri sex.
Lyon, Thibaud Payen (Theobaldus Paganus), 1546 (colophon: 1547). 16mo. With a woodcut device on title-page and some woodcut initials. 18th-century calf, rebacked with original gold-tooled backstrip laid down.
€ 3,950
Extremely rare pocket edition of Jean Ruel's translation into Latin of Dioscorides's standard work on pharmacology, the most important botanical book up on to the 16th century. This is the first issue with the date on the title-page saying 1546, colophon 1547. Dioscorides (ca. 40-90 AD), a Greek in the service of the Roman Empire, assembled all that was then known concerning the medicinal uses of plants, animals and minerals, adding information from his own experience accompanying the Roman army to Spain, the Middle East, North Africa and elsewhere, where he came to know many Persian, Indian and other exotic medicines. Though his work appeared in Latin from 1478 and in the original Greek from 1499, the present translation by Jean Ruel was first published at Paris in 1516. "Often considered a herbal, [it] deals with all three natural kingdoms: plant, mineral and animal. It describes all the substances known to Dioscorides that were used as primary ingredients for medicines, and constitutes an encyclopedia on the topic" (Glick).
With owner's inscription on title-page and paste-down. Some minor water stains in the gutter and in the margins of some of the first and last leaves, otherwise in good condition. Binding rebacked, as noted, and in very good condition.
USTC 149757 (1 copy); cf. T. Glick, Medieval science, technology and medicine: an encyclopedia, p. 152; not in Baudrier; Durling; SUDOC; WorldCat.
Related Subjects: