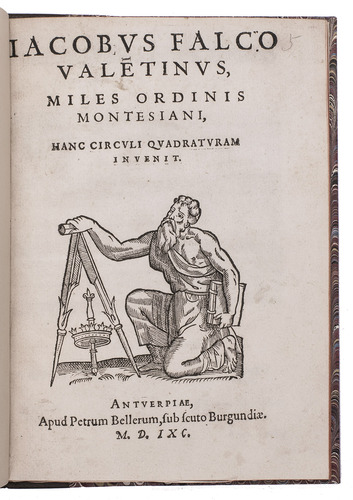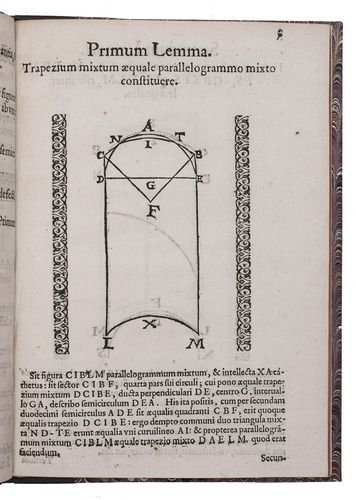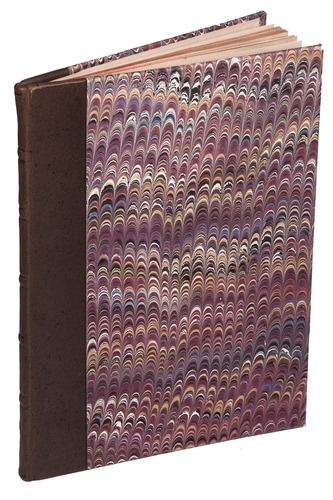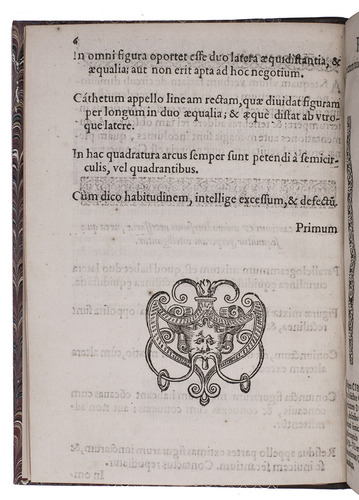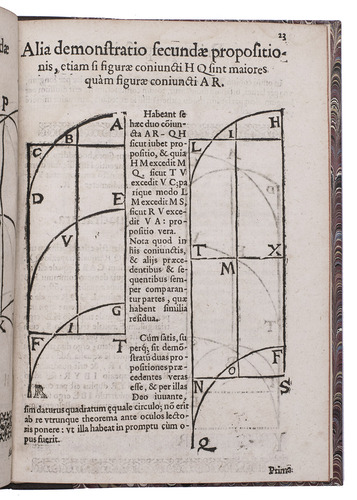 FALCO, Jacobus (Jaime Juan FALCÓ y SEGURA).
Hanc circuli quadraturam invenit.Antwerp, Petrus Bellerus (Peter Belaert), 1591. Small 4to (19.5 x 14 cm). With a woodcut of Euclid (or possibly Archimedes) with an enormous pair of dividers in his right hand and a book in his left, and between the two legs of the dividers a sceptre passing through a crown, and 29 woodcut diagrams. 20th-century half calf.
€ 2,950
Second edition of an early treatise claiming to have squared the circle (geometrically constructed a square matching the surface area of a given circle, shown to be impossible in 1882). Falco (Valencia 1522-Madrid 1594), a humanistic poet and mathematician, and a Knight of the Order of Montesa, seems to have been a better poet than mathematician. His treatise has been called "more than commonly worthless" (De Morgan, A budget of paradoxes, 1872, p. 36), but it ends with a charming poem. In the first verse, the disappointed squared circle wonders who robbed it of its former noble form, and in the second Falco replies. With the direction line (containing the quire signature and/or catchword) shaved on 4 pages, but still in very good condition, binding fine. An ill-fated attempt to solve an impossible problem, here by someone who thought he had succeeded.29, [1] pp.l Anet 12863042; Netherlandish books 12099, 12097 (misdated) and probably 12098 & 12100 ; USTC 406886, 402179 (misdated) and probably 407081 & 441190; not in STCV.
Related Subjects: