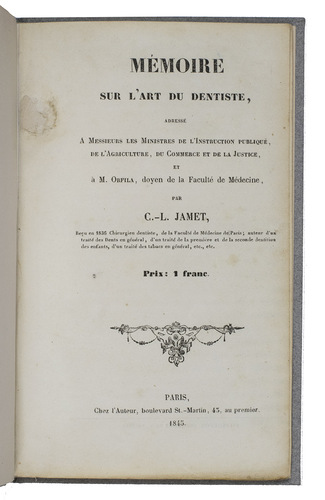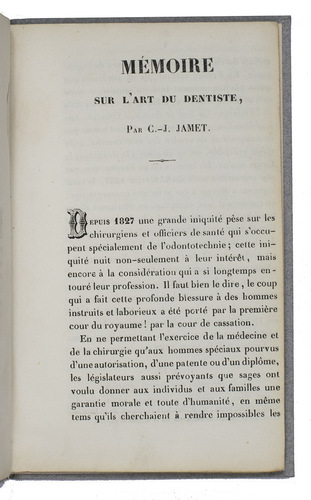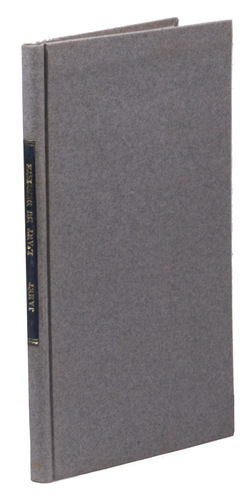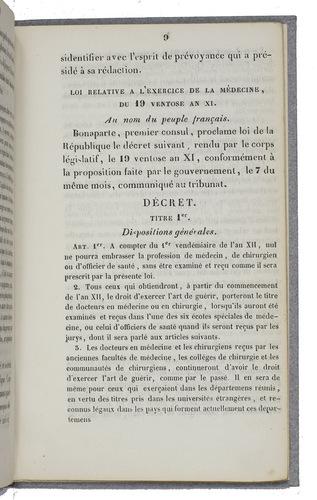 JAMET, C. L.
Mémoire sur l'art du dentiste, adressé à les ministres de l'instruction publique, de l'agriculture, du commerce et de la justice, et à M. Orfila, doyen de la Faculté de Médecine.
Paris, the author, 1845. Small 8vo. Modern boards, morocco spine-label with gold lettering. 32 pp.
€ 1,850
First edition of an essay calling for a firm regulation by law of the professions of dentist and dental surgeon, not in the last place to protect people against foul treatment and damages by charlatans. The practicing of medicine and surgery were regulated anew since the French Revolution and well protected by law against quack doctors. Odontology however, had at the time not been included. The author also relates some recent horrible cases, in which quack dentists were only fined some fifteen Francs.
Good copy, slightly cut short. David 151; not in Crowley; Poletti.
Related Subjects: