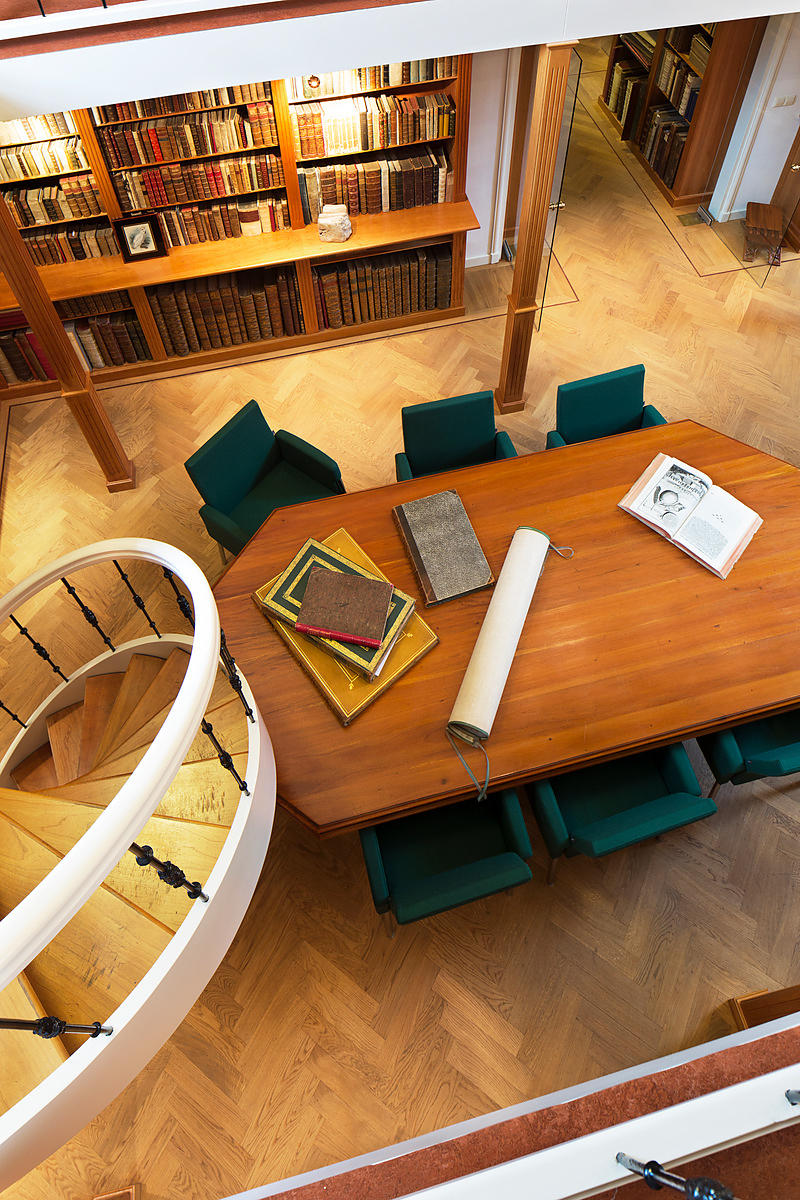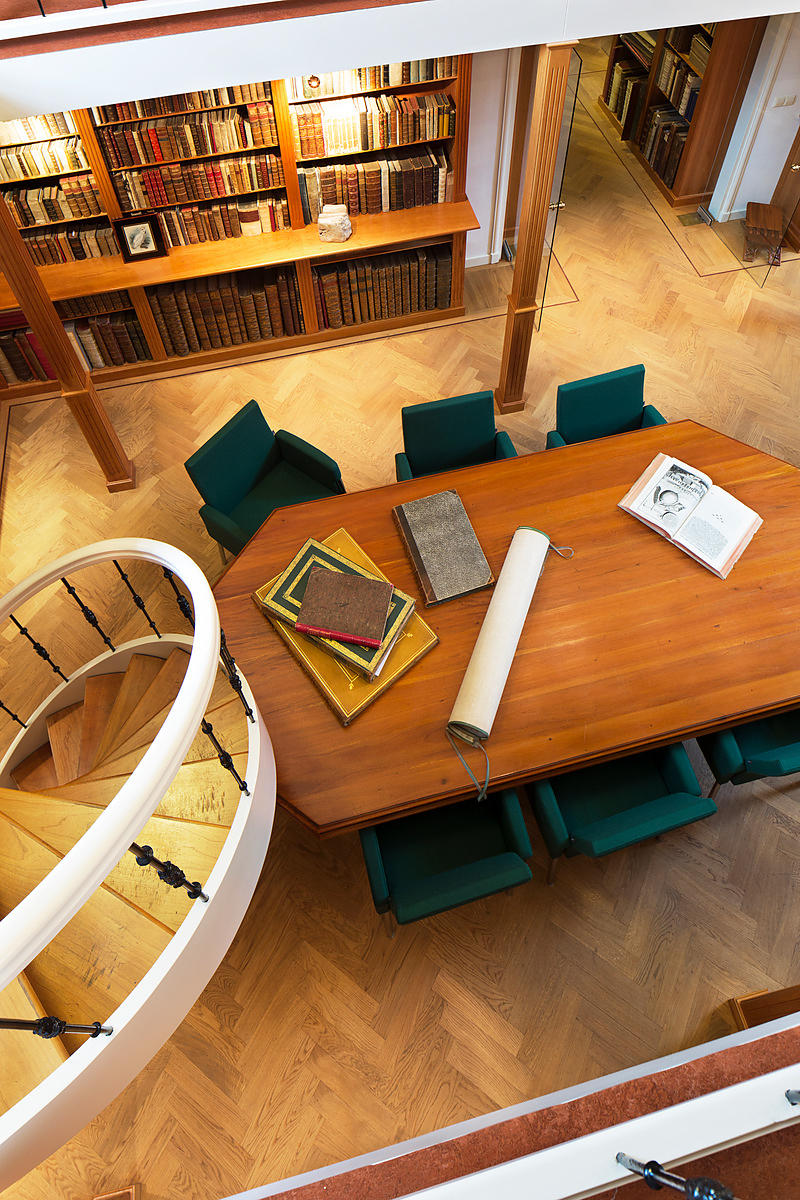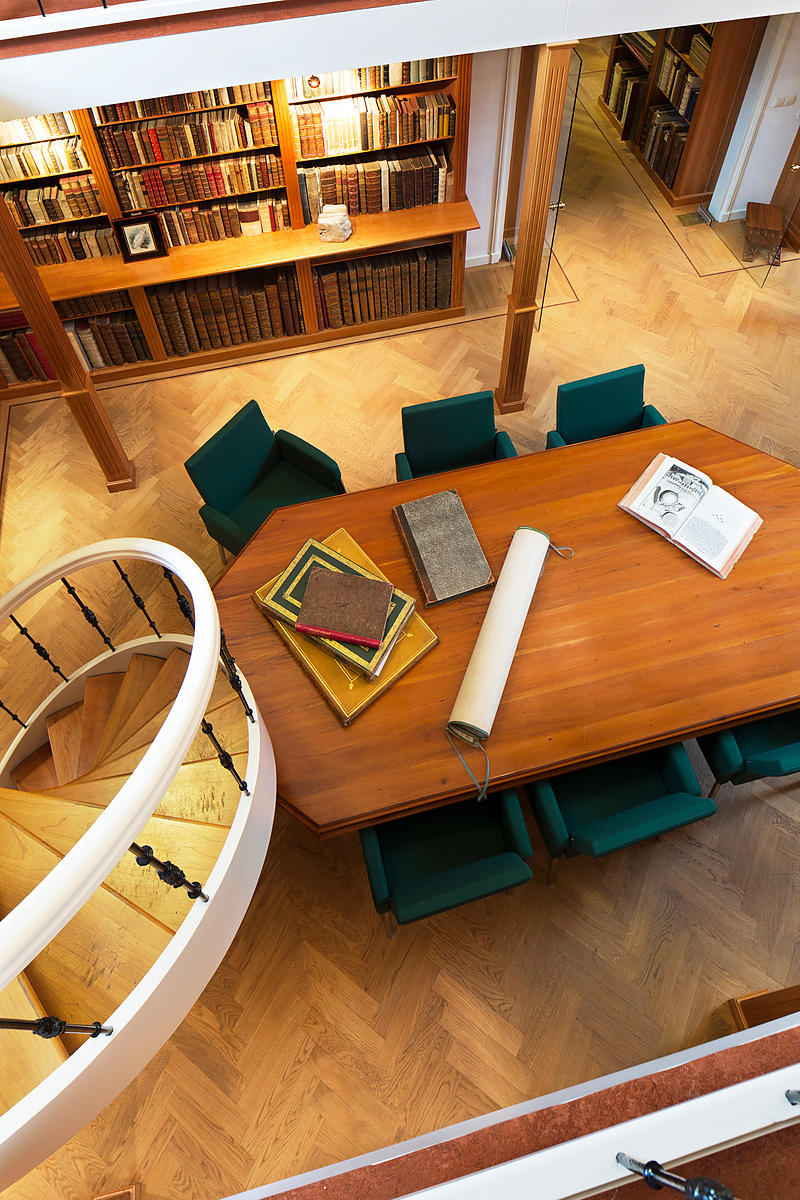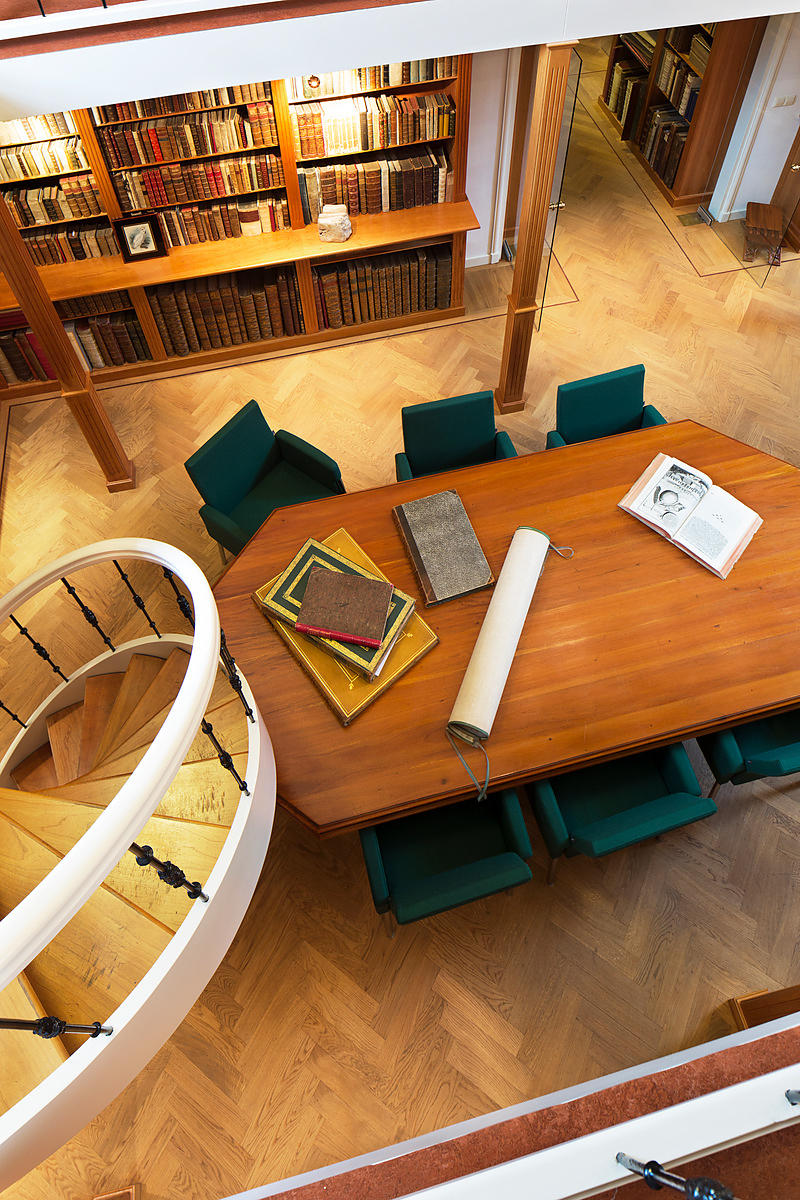 KORNMANN, Heinrich.
Sibylla trig-Andriana, seu virginitate, virginum statu et jure tractatus novus et jucundus ...
Including:
-De Annulo triplici: usitato, sponsalitio, signatorio: ...
-Linea amoris sive commentarius in versiculum glossae, ...
The Hague, Adriaan Vlacq, 1654.
With: (2) BOETHIUS. De consolatione philosophiae, libri v. ex vetustissimis libris a Th. Pulmannus.
Leiden, Officina Plantiniana, Franciscus Raphelengius, 1590. With Plantin's woodcut compasses device on title-page. 2 editions in 1 volume (the first in 3 parts). 12mo. 17th-century overlapping sheepskin parchment. [24], 214; 69, [3]; 117, [3]; 144 pp.
€ 1,500
Rare first complete Netherlands edition of three curious Latin works on women, love and marriage, by Heinrich Kornmann. The first treats the rights and duties of women and their conduct in matters of sex, the second is about the commonplace of the five stages of love (sight, conversation, physical contact, kissing and consummation) and the third is devoted to rings, including engagement rings. Kornmann refers to a wide variety of sources, including classical authors and church fathers. He defends women's rights to some degree, but also repeats superstitious beliefs such as that a tree is injured by a virgin's plucking its first fruit. He further discusses incubi and succubi, astrology and the colour of women's cloths (preferably blue, pink, green and white).
It is bound with Theodoor Pulman's edition of Boethius's classic Consolation of philosophy, published by the famous Officina Plantiniana.
With an early owner's inscription and two stamps, Endpapers with extensive manuscript annotation. The Boethius with some browning, otherwise in very good condition. Binding rubbed and slightly soiled. Ad 1: Bibl. Med. Neerl. p. 72; Caillet 5829; Gay-Lemmonyer III, cols. 1113-1114; STCN (5 copies); ad 2: Adams B2295; BMC STC Dutch p. 37.
Related Subjects: