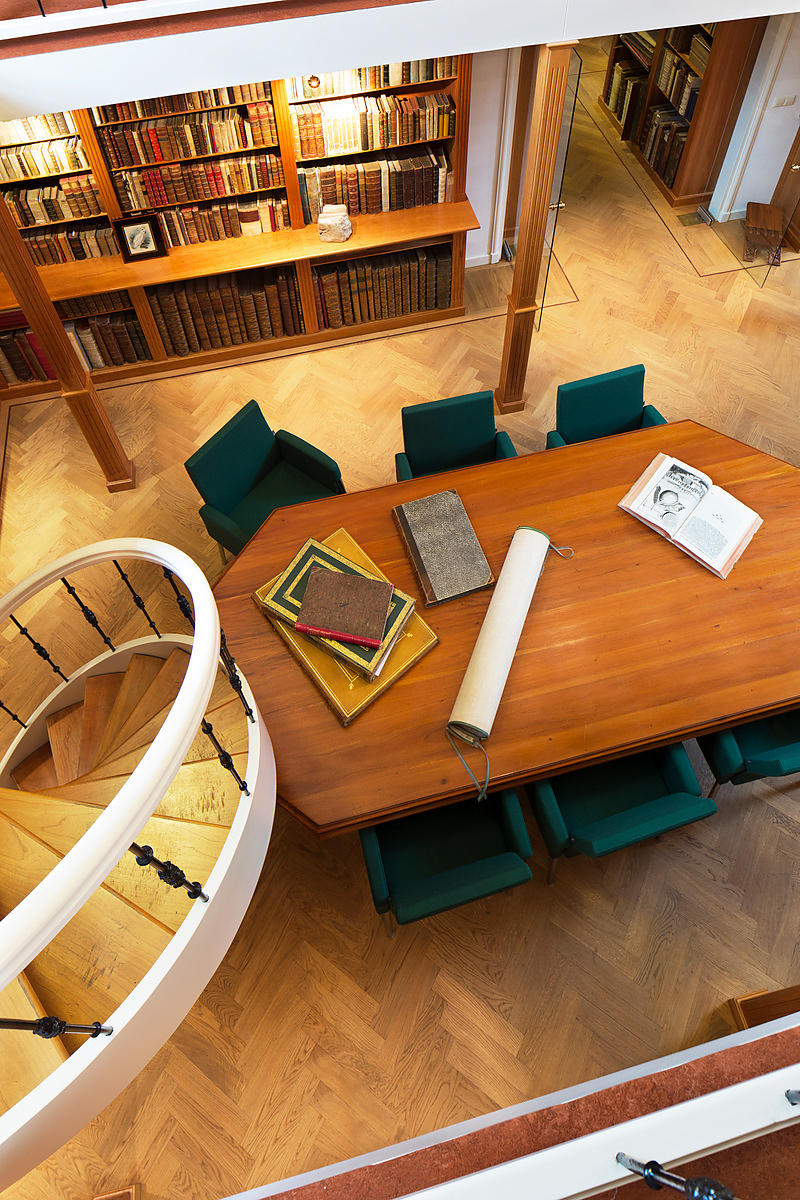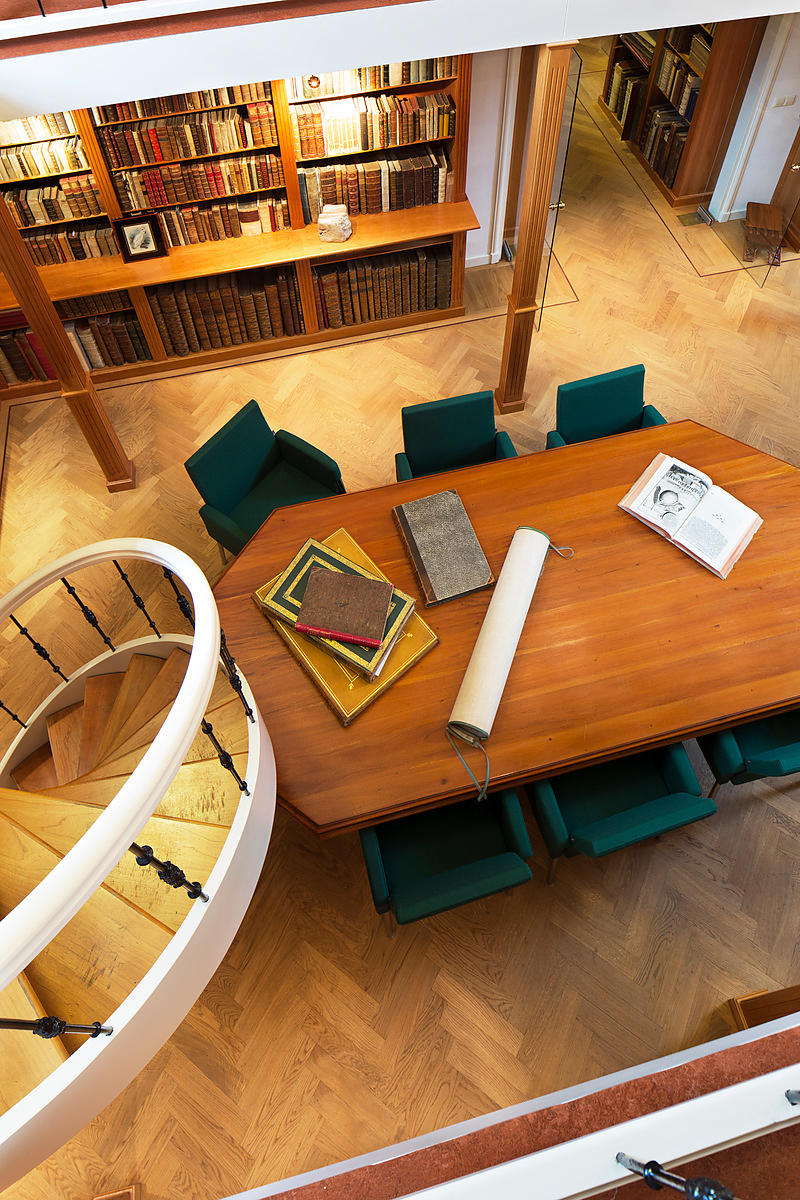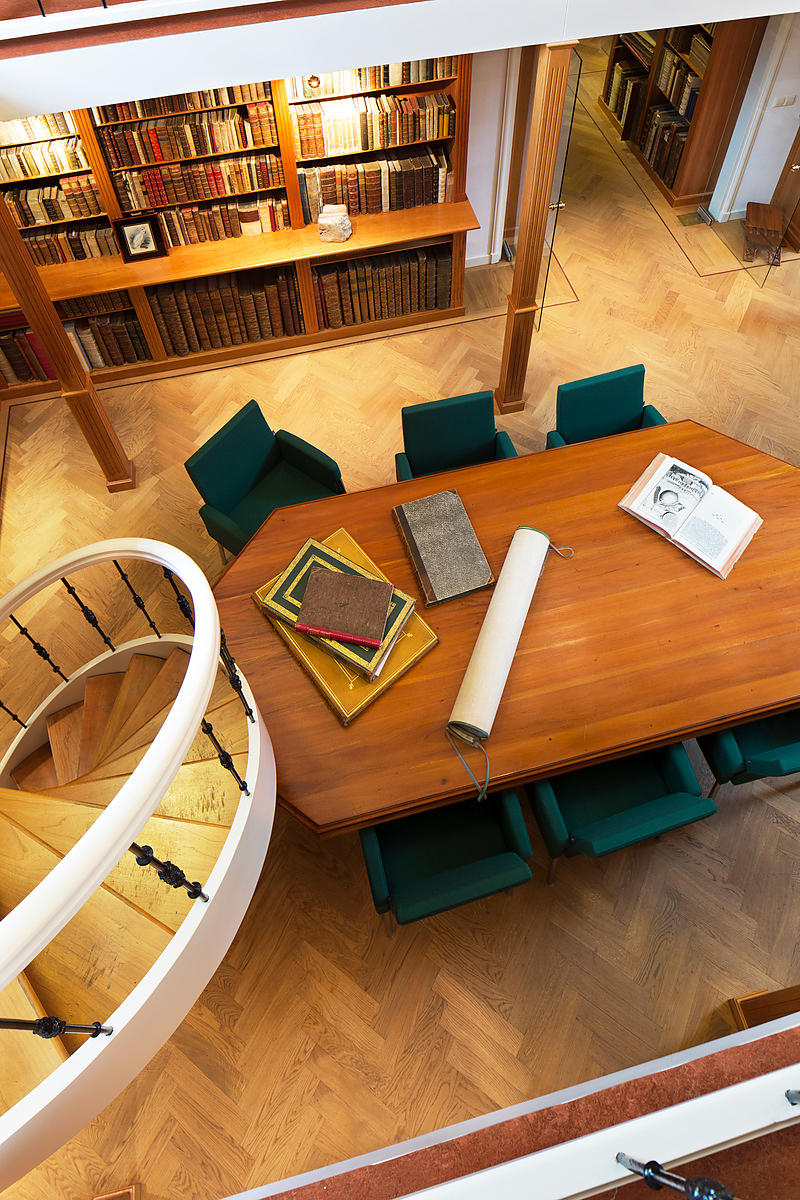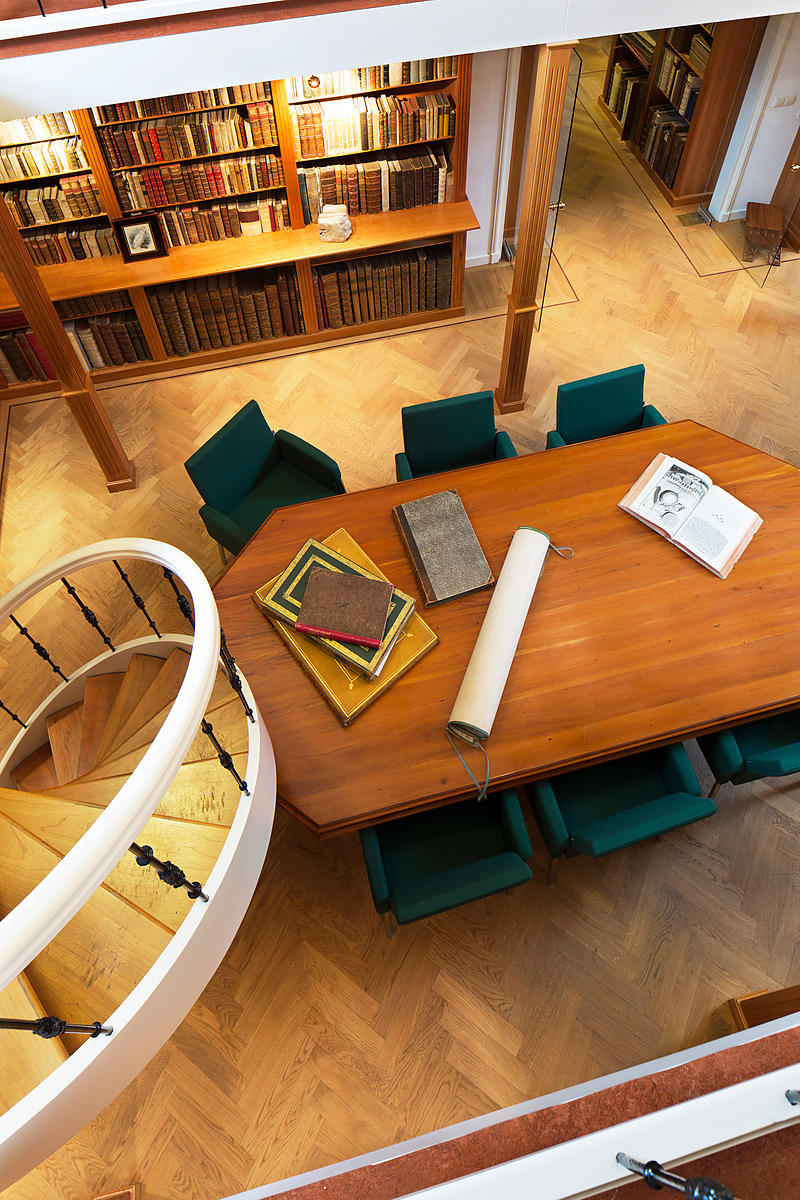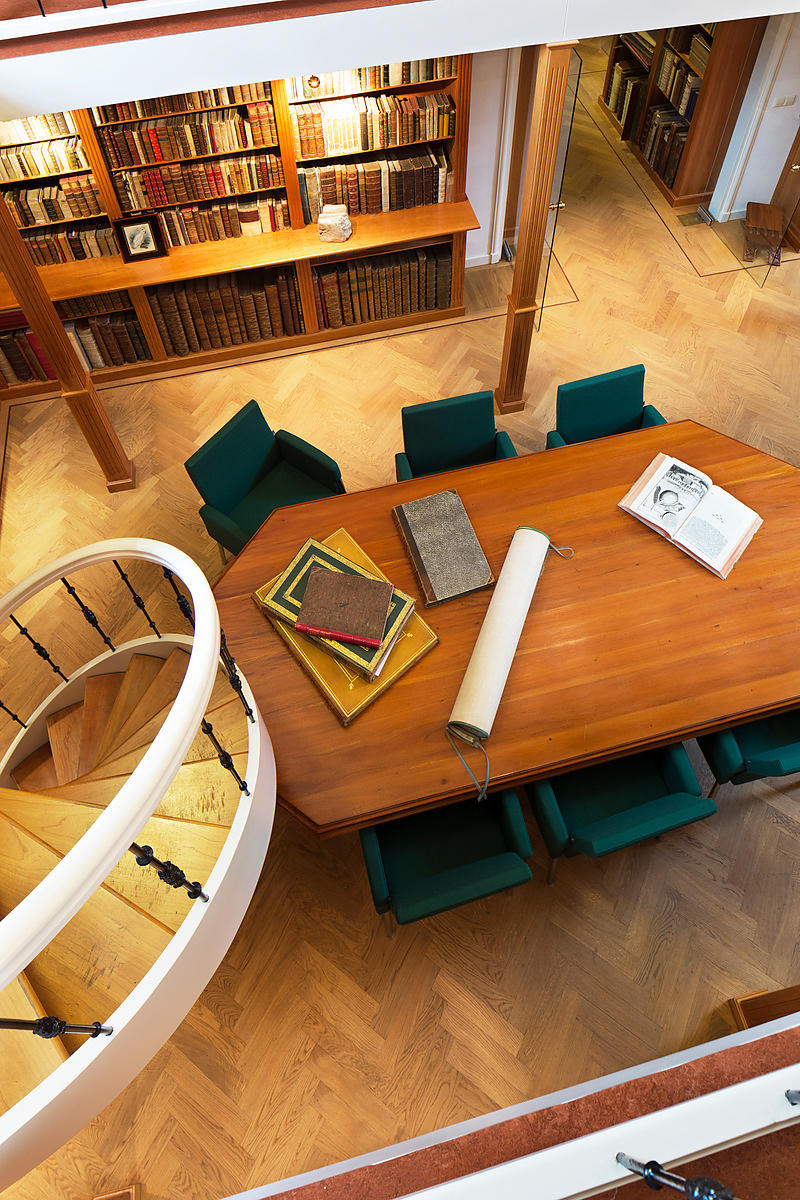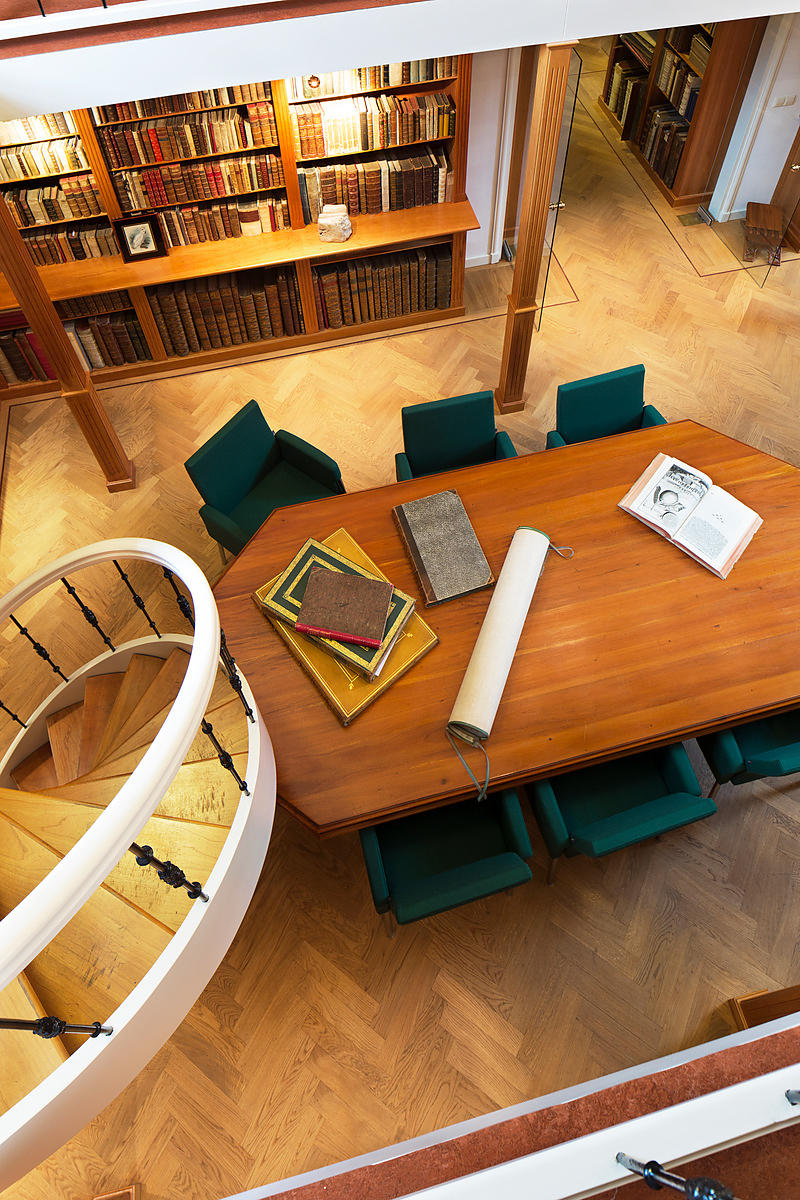 KORNMANN, Heinrich.
Sibylla trig-Andriana, seu virginitate, virginum statu et jure tractatus novus et jucundus ...
Including:
De annulo triplici: usitato, sponsalitio, signatorio: ...
Linea amoris sive commentarius in versiculum glossae, ...
The Hague, Adriaan Vlacq, 1654. 3 parts in 1 volume. 12mo. Contemporary sheepskin parchment.
€ 950
Rare first complete Netherlands edition of three curious Latin works on women, love and marriage, by Heinrich Kornmann: Sibylla trig-Andriana, De annulo usitato and De linea amoris, published together, at least the first two first published at Frankfurt in 1610. The first discusses the rights and duties of women and their conduct in matters of sex, the second is devoted to rings, including engagement rings and the third is about the commonplace of the five stages of love (sight, conversation, physical contact, kissing and consummation). Kornmann refers to a wide variety of sources, including classical authors and church fathers. He defends women's rights to some degree, but also repeats superstitious beliefs such as that a tree is injured by a virgin's plucking its first fruit. He further discusses incubi and succubi (male and female demons that have sexual relations with humans), astrology and the colour of women's cloths (preferably blue, pink, green and white). Robert Burton refers to De linea amoris in his 1621 Anatomy of melancholy, and all three works enjoyed widespread popularity far into the 18th century. The present edition appears to be the only one with a Netherlands imprint, though a 1631 edition in the STCN, perhaps containing the first work only and giving its place of publication as "Virginopoli" may be Dutch. Kornmann, a lawyer from Kirchhain (Germany), also published several works on miracles. Michaud apparently found Kornmann's discussion of sexual matters too frank, writing in 1818 that he had great erudition, but lacked taste and judgement.
A very good copy.
BMN, p. 72; Caillet 5829; Gay-Lemmonyer III, cols. 1113-1114; STCN (5 copies); cf. Krivatsy 6486 (1610 ed.); Thorndike VII, pp. 278-279; Wellcome I, 3582 (1631 ed.); for the author: Michaud, Biographie universelle XXII, pp. 546-547.
Related Subjects: