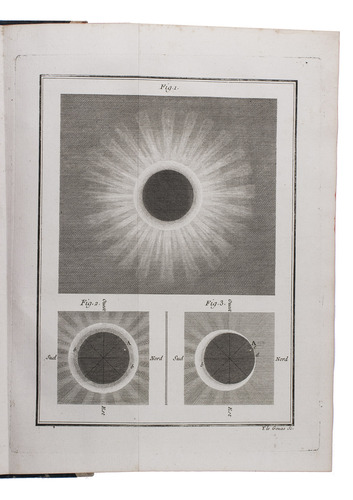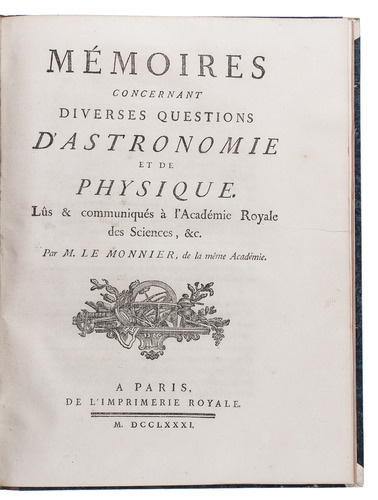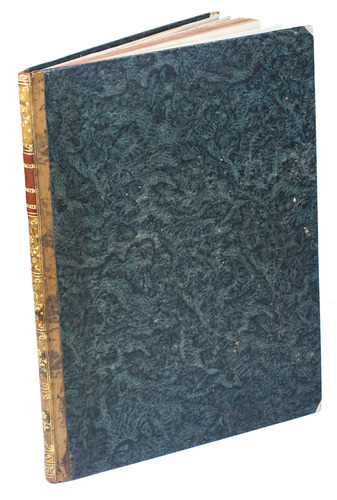 LE MONNIER, Pierre-Charles.
Mémoires concernant diverses questions d'astronomie et de physique. Lûs & communiqués à l'Académie Royale des Sciences, &c.
Paris, Imprimerie Royale, 1781. 4to. With woodcut vignette on title-page (with an armillary sphere and other instruments), and an engraved folding plate with 3 illustrations of eclipses engraved by Y. le Gouaz. Near contemporary half mottled calf. VIII, XXIV, 34 pp.
€ 5,000
First edition of a treatise concerning several questions of astronomy and physics, written by the famous astronomer Pierre-Charles Le Monnier (1715-1799). After the introduction, follow a short history of discoveries relating to the density of air, with reflexions on the gradients of rivers, especially the Seine; an extract of observations made in Paris and Rouen, to verify the gradient of the Seine; a discussion of the total eclipse observed in Africa on 24 June 1778 including Le Monnier's mistaken conclusion (based on the observed physical phenomena) that the moon has an atmosphere; a report sent to Le Monnier by the famous Spanish scientist Don Antonio de Ulloa, with his observations of the same total eclipse made from the ship Espagne near Cape Saint-Vincent in the Islands of Tercères; and a discussion of the shift in the apparent position of the sun observed by Gerrit de Veer at Nova Zembla in 1597 during Willem Barentsz.'s third voyage, a result of refraction.
Le Monnier was an important astronomer of the 18th century and the favourite astronomer of King Louis XV, who provided him with the best astronomical instruments for his research.
With very minor foxing, but otherwise in fine condition. The paste-paper sides are slightly rubbed, but the binding is also otherwise fine. An elegantly produced book by a leading French astronomer. Houzeau & Lancaster 3518; Sabin 40010; DSB VIII, pp. 178-179.
Related Subjects: