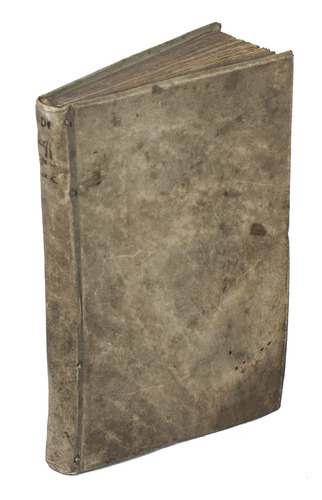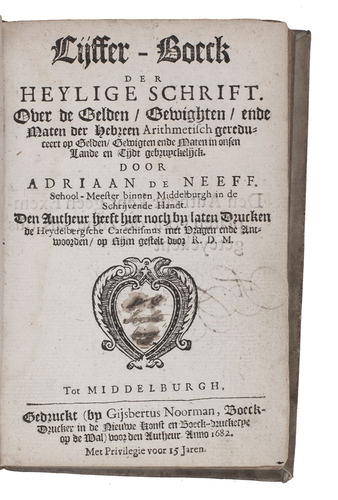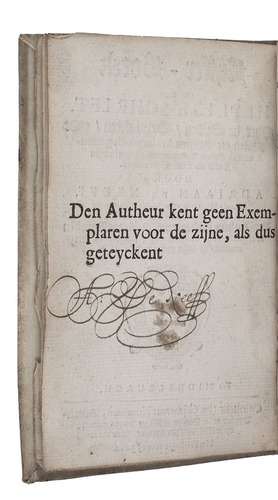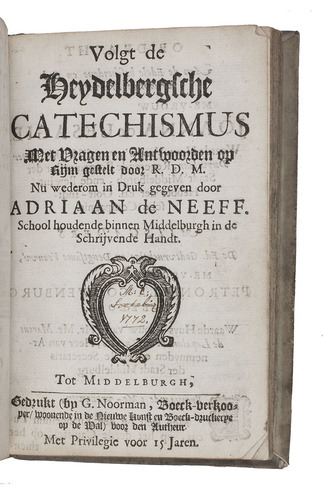 NEEFF, Adriaan de.
Cijffer-boeck der heylige schrift. Over de gelden, gewigten, ende maten der Hebreen arithmetisch gereduceerd op gelden, gewigten ende maten onsen lande en tijdt gebruykelijck.
Middelburgh, Gijsbertus Noorman, 1682. Small 8vo. 2 parts in 1 volume. With woodcut vignette on 2 titles, and at the end of the second work, showing identical blank escutcheons. Contemporary vellum. [14], 63, [1 blank]; [4], 75, [5] pp.
€ 1,700
Popular schoolbook by a schoolteacher at Middelburg, teaching children arithmetic at the hand of the numbers quoted in the Bible. All the numbers of biblical amounts of money, measures or weights, were taught to be converted into contemporary Dutch amounts of money, measures or weights. At the end of the present work the Heidelberg catechism is added, with the questions and answers put to rhyme to facilitate the learning by heart for the younger children.
Few slight stains, old owner's entry in ink in all woodcut escutcheons, but erased in the first one. Binding slightly soiled. Good copy. Van der Haar, Schatkamer, N 85; cf. Van Rijn 501.
Related Subjects: