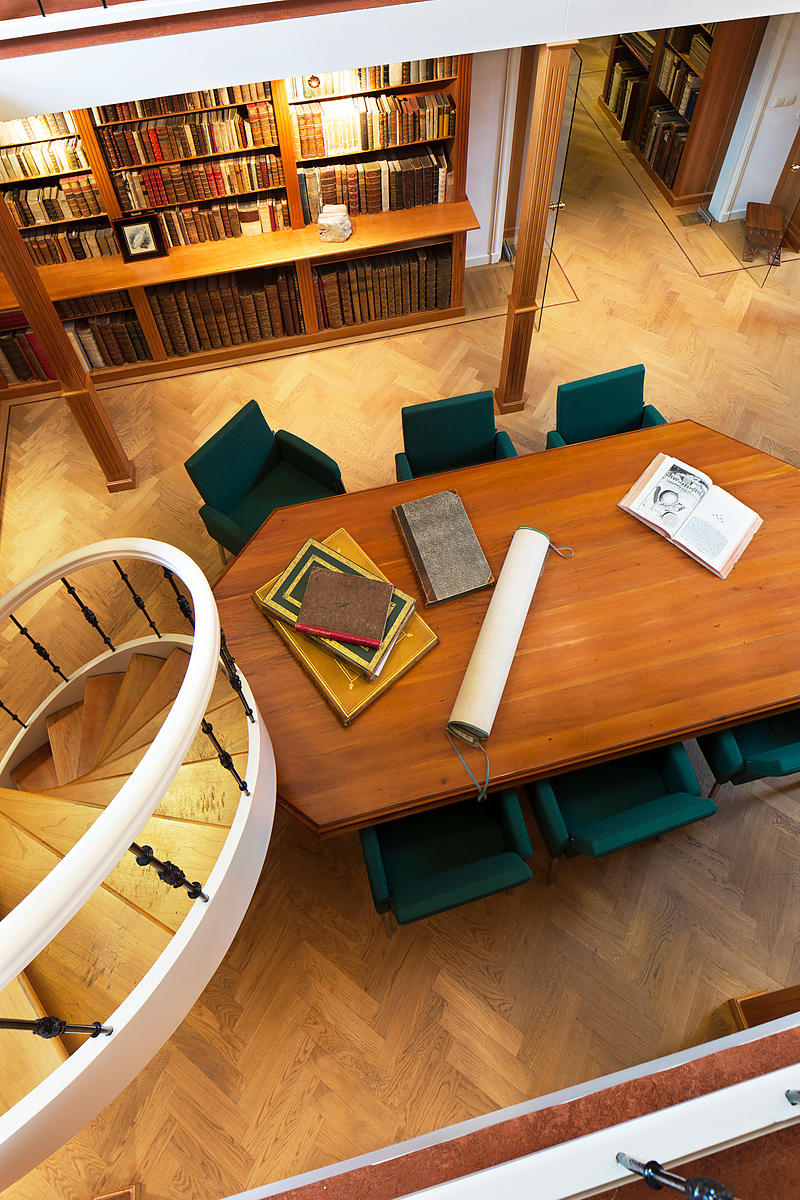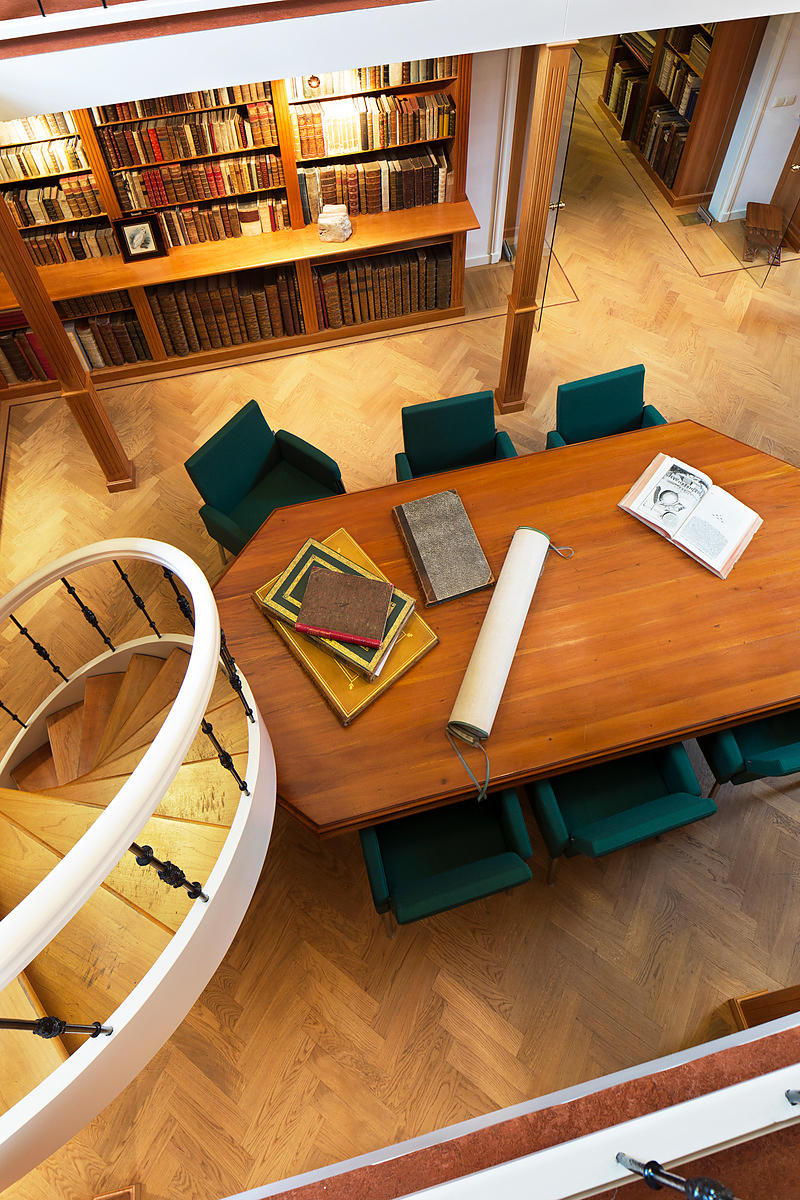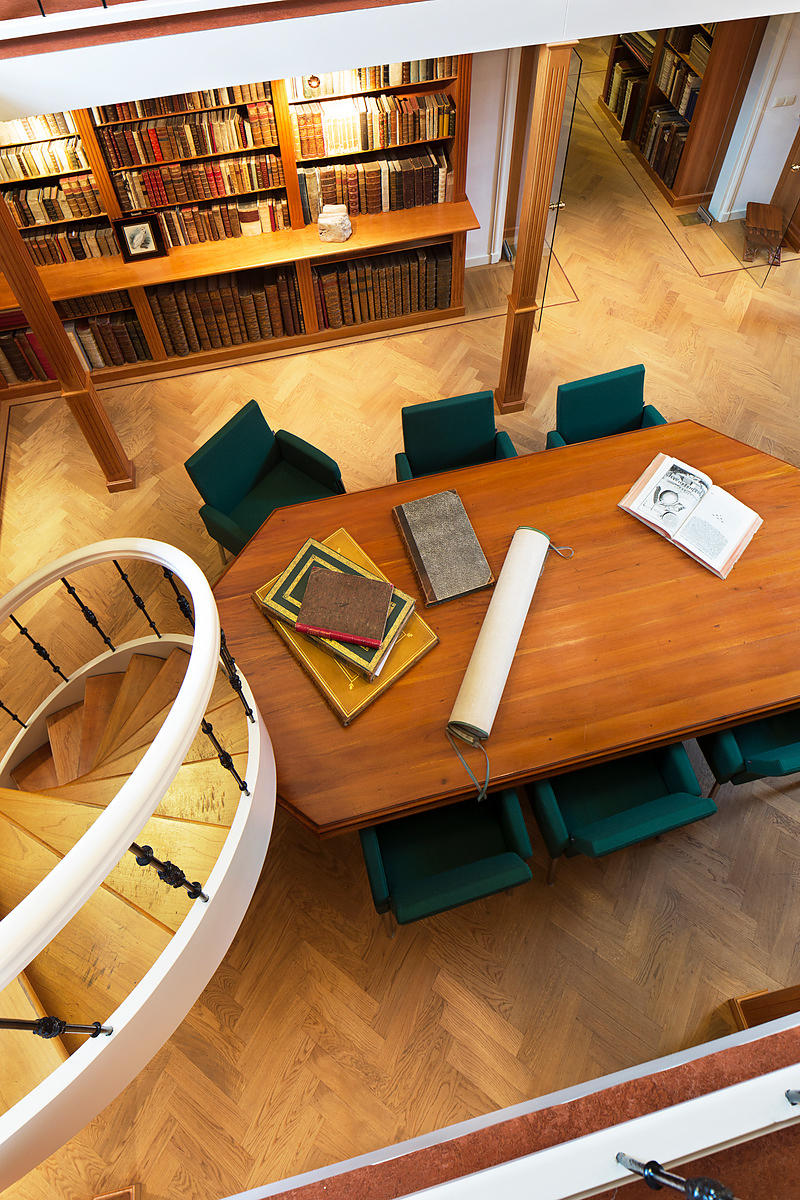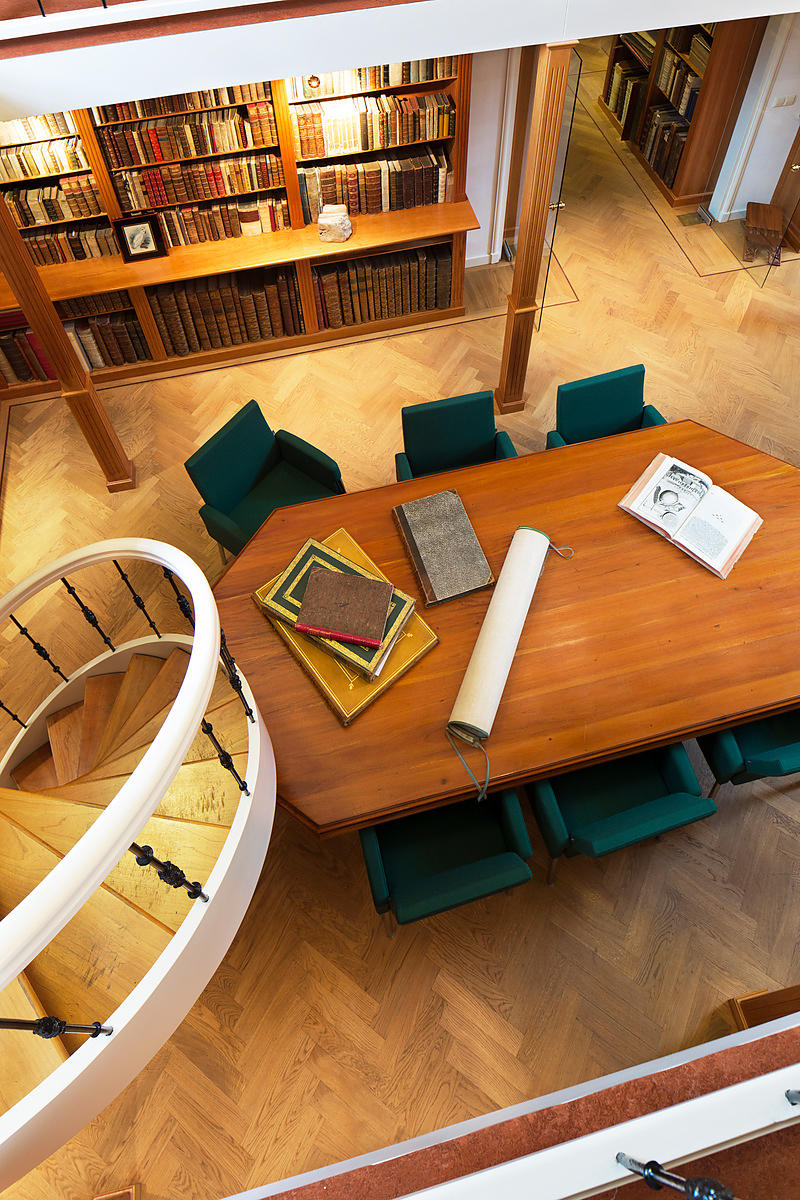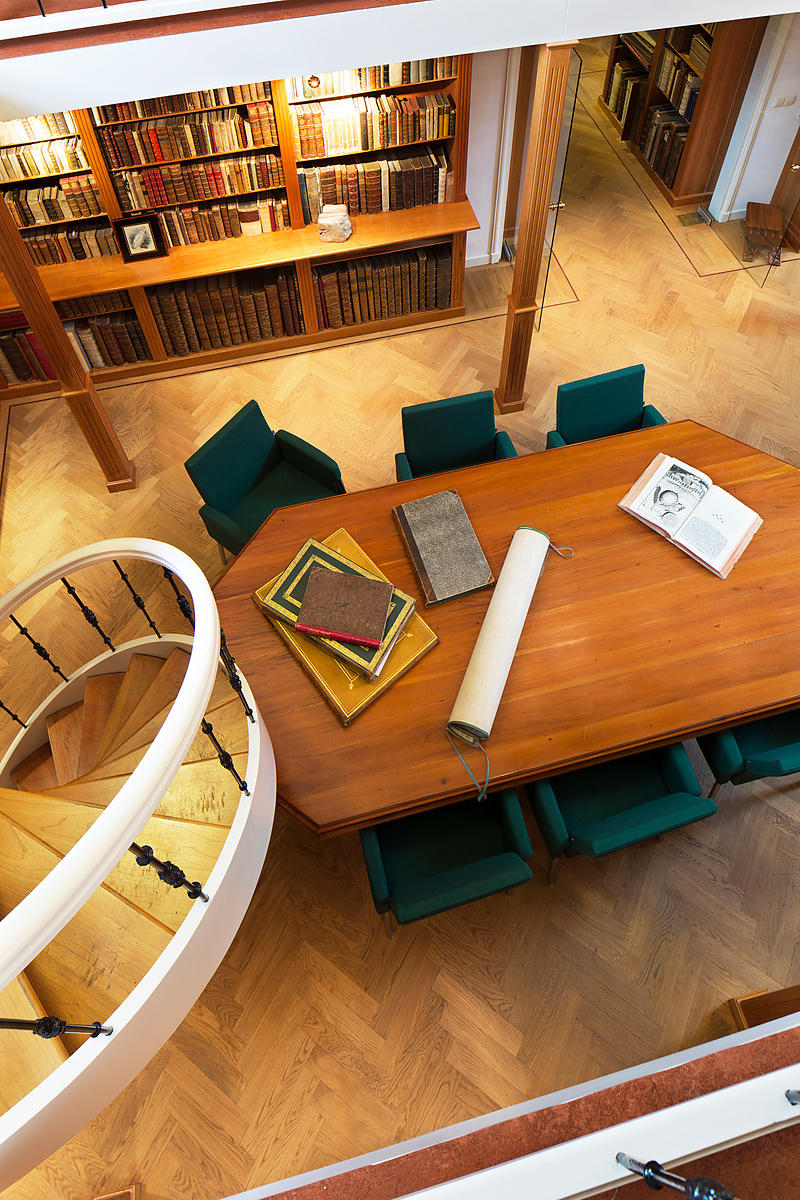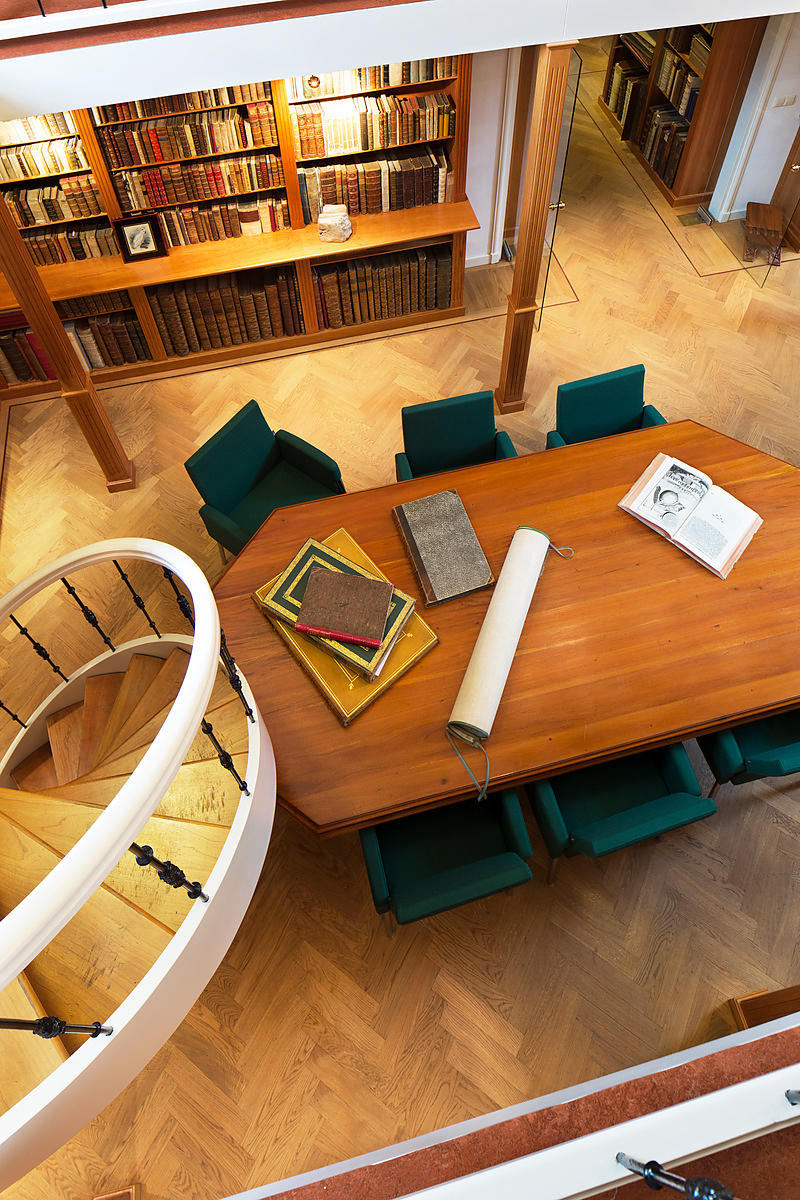 PERCY, Thomas (editor).
Miscellaneous pieces relating to the Chinese.
London, printed for R. and J. Dodsley, 1762. 2 volumes. Small 8vo. With an engraved frontispiece with Chinese characters in volume 1 and a quote from Confucius in Chinese characters and a Latin transliteration and translation serving as a vignette on both title-pages. Contemporary sprinkled calf, sewn on three supports with 5 false raised bands on the spine, gold-tooled volume numbers and double-fillet lines on the spines, gold-tooled board edges, red edges. [1], [1 blank], [1], [1 blank], [15], [1 blank], [2], 232; [1], [1 blank], [1], [1 blank], 248 pp.
€ 3,750
First edition of a collection of essays, a tragedy and other works compiled by Thomas Percy (1729-1811). The first volume includes the first appearance of Percy's Dissertation on the Language and Characters of the Chinese. The eight texts collected in the present work are a combination of original works and translations, the latter excerpted from the vast collection of Jesuit Lettres Edifantes and Curieuses dating back to 1702, which essentially were epistolary reports of their work in the Far East.
The present first volume of Percy's anthology on Sinology starts with his own work on Chinese language and linguistics and furthermore includes Rules of conduct, by a Chinese author, The little orphan of the house of Chao: a Chinese tragedy - both translated from a near contemporary (18th century) French versions of these texts - and On the Chinese drama from Mr. Hurd's discourse on poetical imitation. The second volume contains texts on subjects like church history, Chinese (imperial) garden design and the festivities in Peking (Beijing) in essays titled as follows: Authentic memoirs of the Christian church in China, Of the art of laying out gardens among the Chinese, A description of the emperor of China's gardens and pleasure-houses near Peking, A description of the solemnities observed at Pe-king when the emperor's mother entered on the sixtieth year of her age.
Contemporary heraldic bookplate of Lord John Somers (1st Earl Somers, 1760-1841) on the front paste-down of both volumes. The front board of volume 1 is detached, the other hinges are cracked but still holding and the edges and corners of the boards show slight signs of wear, some very slight browning to the head margins of volume 2. Otherwise in good condition. Cordier, Sinica vol. 1, col. 53'; ESTC T143275; Löwendahl 525; Lust 99; WorldCat 16073820, 832498603, 832177575, 520758091, 460461342, 907594972, 977573876; cf. G. Clingham, "Johnson and China: Culture, Commerce, and the Dream of the Orient in Mid-Eighteenth-Century England", in Kevin L. Cope (ed.), 1650-1850: Ideas, Aesthetics, and Inquiries in the Early Modern Era, volume 24 (2019), pp. 178-242; Kitson, Forging Romantic China: Sino-British Cultural Exchange 1760-1840 (2013).
Related Subjects: