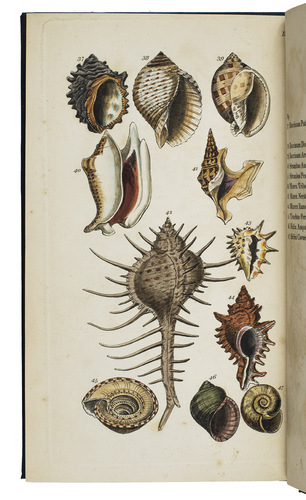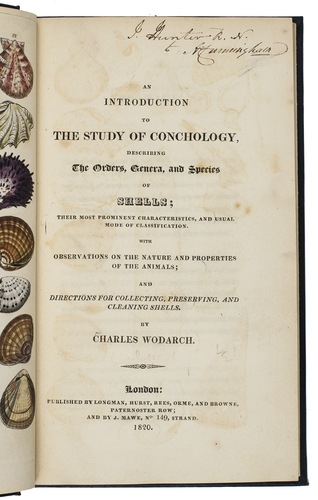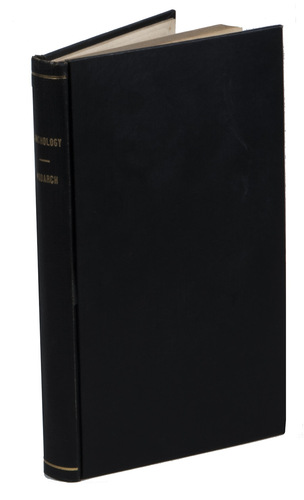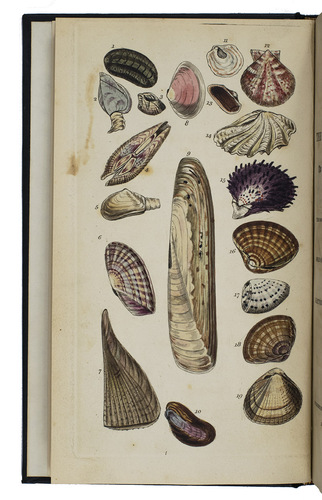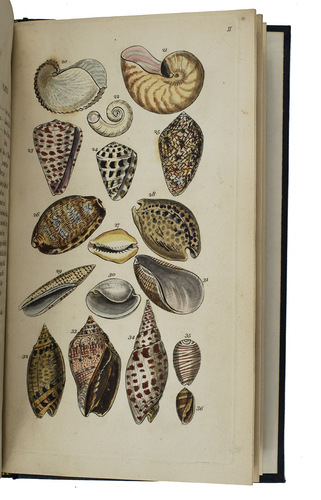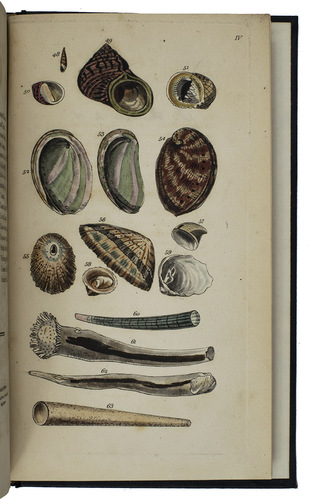 WODARCH, Charles.
An introduction to the study of conchology, describing the orders, genera, and species of shells; their most prominent characteristics, and usual mode of classification. With observations on the nature and properties of the animals; and directions for collecting, preserving, and cleaning shells.
London, Longman, Hurst, Rees, Orme & Browne, 1820. 8vo. With 4 handcoloured engraved plates of shells. Modern black cloth, title in gold on spine. pp. xxiv, 120.
€ 200
First edition of this conchological manual from Charles Wodarch, describing several orders, genera and species of shells, their characteristics and with directions for collecting, preserving and cleaning them. The work also includes descriptions of shells from Australia, New Zealand and the Pacific. Many editions followed after this popular first edition, the second already appearing in 1822.
With the bookplate of Dorothy and Jerry Schweitzer on the front pastedown and the owner's inscription of "J. Hunter R.N." on the back of the last plate and on the title-page. With some smalls, some browning and foxing, but overall a good copy of this first edition, including the plates which are in very good condition. Nissen ZBI, 4437.
Related Subjects: