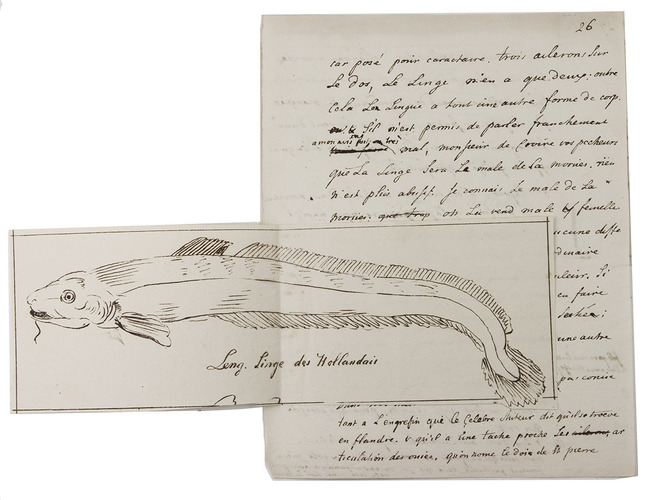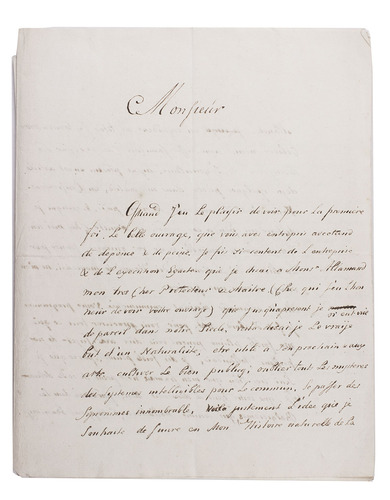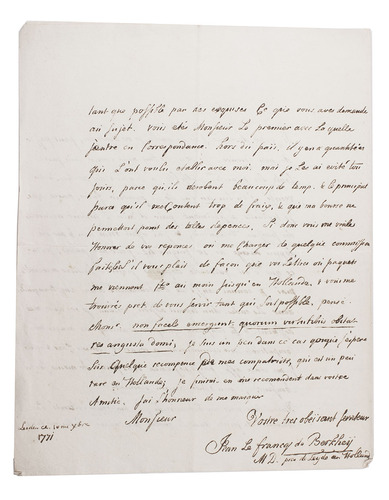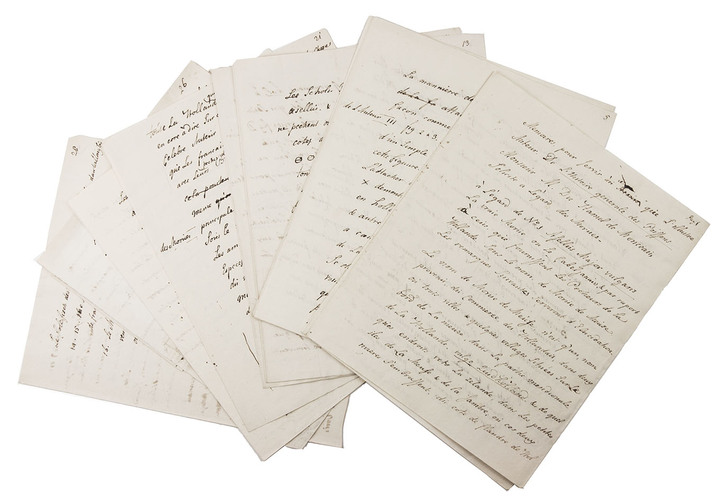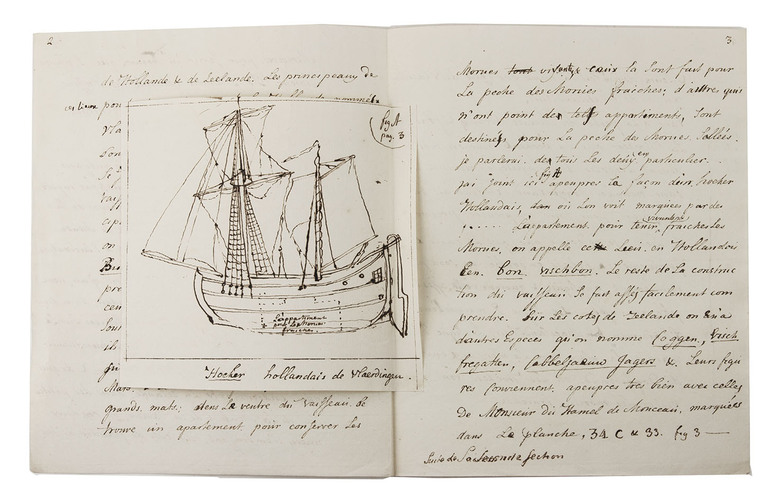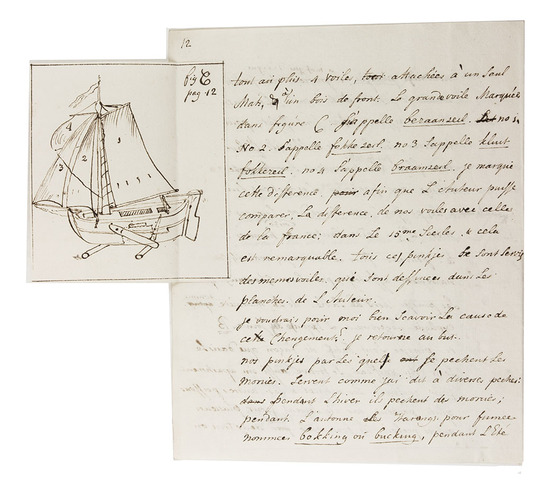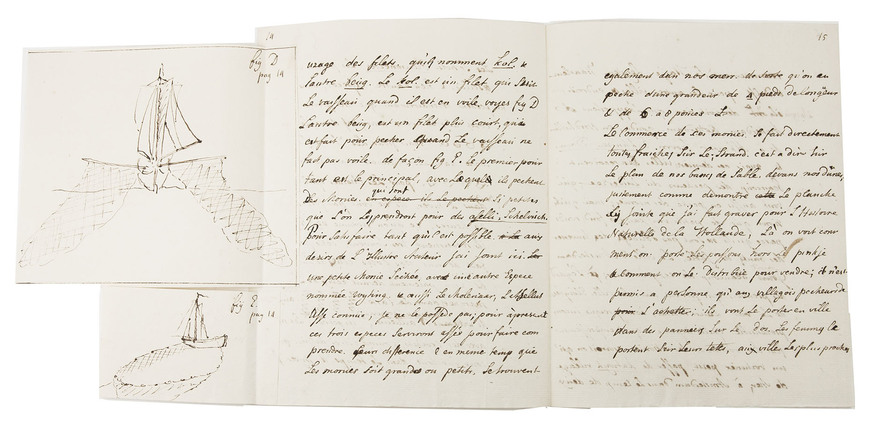 [AUTOGRAPH]. FRANCQ VAN BERKHEY, Jean le.
[Autograph letter in French, signed, to Henri Louis Duhamel du Monceau.]
Leiden, 10 December 1771. 25 x 20 cm (letter) & 23.5 x 18.5 cm (manuscript). Never bound.
With: [MANUSCRIPT]. [FRANCQ VAN BERKHEY, Jean LE]. Memoires, pour servir a ce que l'illustre auteur de "L'histoire generale des poissons" Monsieur M. Du Hamel de Monceau, solicite a l'egard des morues.
[Leiden, 1771].
A letter and treatise in French, written in dark brown ink on paper in a neat and easily readable hand, the treatise with 9 tipped-in pen and ink illustrations drawn by the author (6.5 x 10.5 to 11.5 x 21.5 cm) and a few small illustrations in the text. [4]; "29" [= 30], [1], [1 blank] pp. plus tipped in illustrations.
€ 25,000
An autograph letter, signed, written in French by the Dutch antiquarian, medical doctor, naturalist, poet and fiery Orangist pamphleteer Johan le Francq van Berkhey (1729-1812) to the great French naturalist, man of letters and naval inspector, Henri Louis Duhamel du Monceau (1700-1782), presenting his present unpublished, illustrated supplement to the first parts of Duhamel's four-volume account of fish and fishing, Traité général des pesches, et histoire des poissons,... (Paris 1769-1782). Le Francq's treatise is devoted to the Dutch fishes, fishing industry, fish markets and fishing vessels, with special emphasis on cod fishing. It gives a remarkably detailed picture of the Dutch fishing industry, covering not only various kinds of fish and the fishing methods, but also the organisation and economics of the trade. He discusses the various kinds of fishing boats, fishing techniques, the preservation of fish in barrels, the market, prices paid in both Holland and Flanders.
In very good condition. A letter by the leading Dutch naturalist to the leading French naturalist, with the former's detailed and well-illustrated unpublished manuscript on the Dutch fishing industry. For Francq van Berkhey: NNBW IV, cols. 614-618.
Related Subjects: