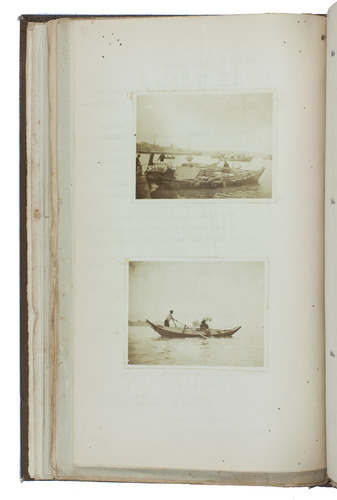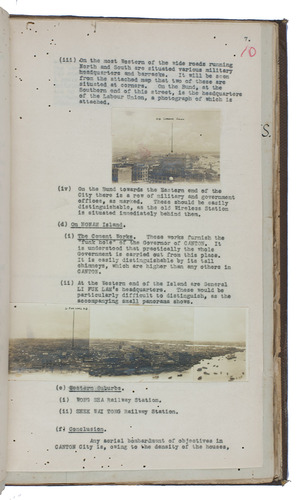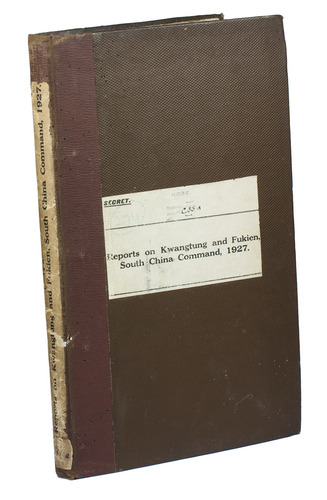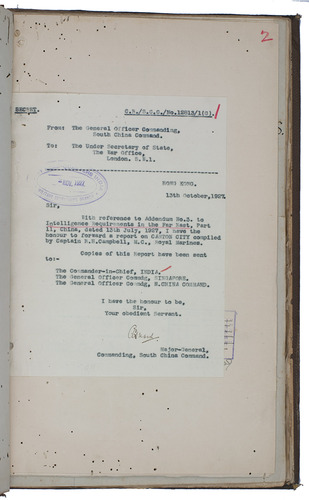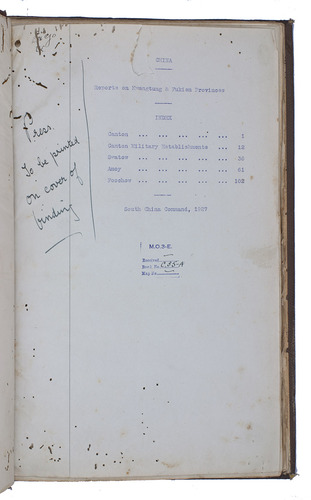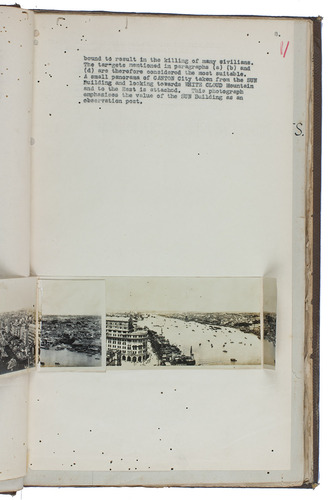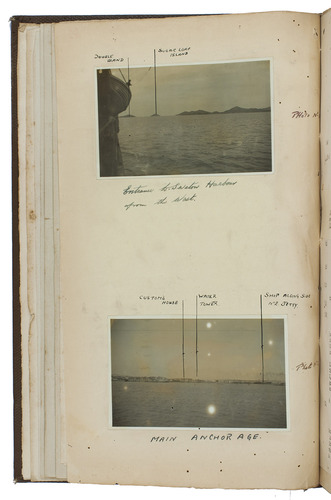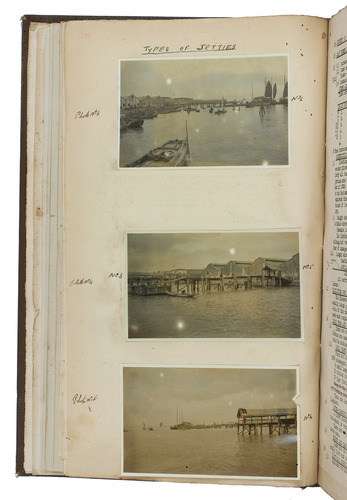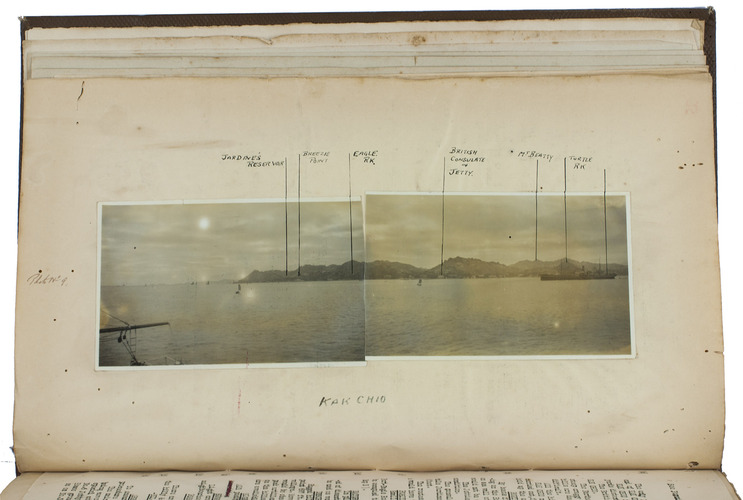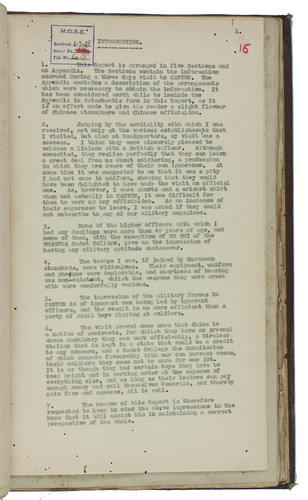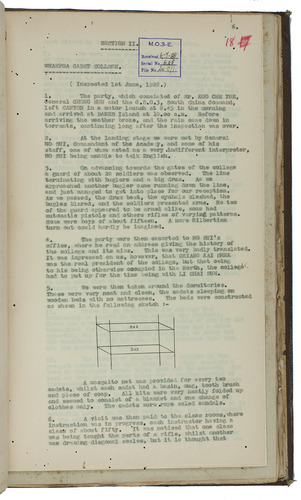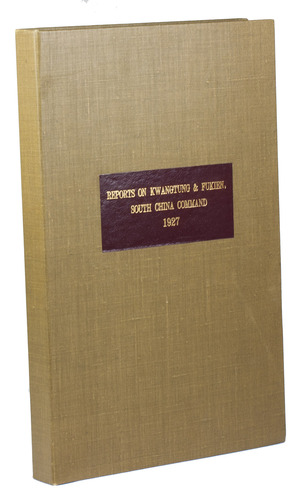 [CHINA - SECRET BRITISH MILITARY REPORT].
Reports on Kwangtung and Fukien Provinces.
Hong Kong, British War Office, 1926-1928. Folio (22.5 x 35 cm). Five secret military reconnaissance reports totalling 138 numbered leaves in typescript (some in carbon copies or duplicated) with insertions and manuscript additions, with 47 original photographs (3.5 x 6 to 8 x 13 cm) mounted on the leaves (3 of the 47 are longer panoramas, each built up from 2 to 3 photos) and a folding blueprint plan (26 x 48.5 cm). Contemporary brown half cloth. [II], 11; [II], 12-35; [I], 36-60; [I], 61-101; [I], 103-138 ll.
€ 36,000
Five secret British military reconnaissance reports made by the South China Command in Hong Kong for the Under Secretary of State at the War Office in London, giving a very detailed account of sites of military importance in Guangdong and Fujian provinces on the southeast coast of mainland China at a critical moment in Chinese history. It includes a description of the famous Whampoa (Huangpu) Military Academy, established by Sun Yat-sen in 1924 with help from the Soviet Union and commanded by the young Chiang Kai-shek in his first major post, the Guangzhou radio transmitting station, the aerodrome near the academy, arsenals, railways, fortifications, other prospective military targets, the topography of the region and possible landing sites for an invasion. The folding plan shows "The Asiatic Petroleum Co's wharf Amoy", with extensive soundings, reproducing a drawing dated 14 September 1919. The British were secretly preparing for military intervention in China during a period of tension between China and the western powers. Although the text gives some background information and a few anecdotes about events in China (some Chinese feared the compiler might be a Russian spy), it mostly leaves political opinions to the politicians and concentrates on the factual information the military would need if England decided to invade China.
The Hong Kong cover letters indicate that these reports were distributed in only three to five copies, all but one going to Asian offices, and we have located no surviving copies besides the present ones. Some worm holes, especially in the first few and last few leaves (slightly affecting 2 photographs), and with occasional minor chips and tears, the folding plan has separated at the folds, a folding photographic panorama assembled from 3 photographs has one part torn through and another photo has a faded patch, but most text leaves and photographs are in good condition. A detailed secret report of British military reconnaissance in southern China as the civil war between Communists and Nationalist broke out. For the British militarys view of the circumstances: J. Parkinson, The Royal Navy, China Station (2018), pp. 359-372.
Related Subjects: