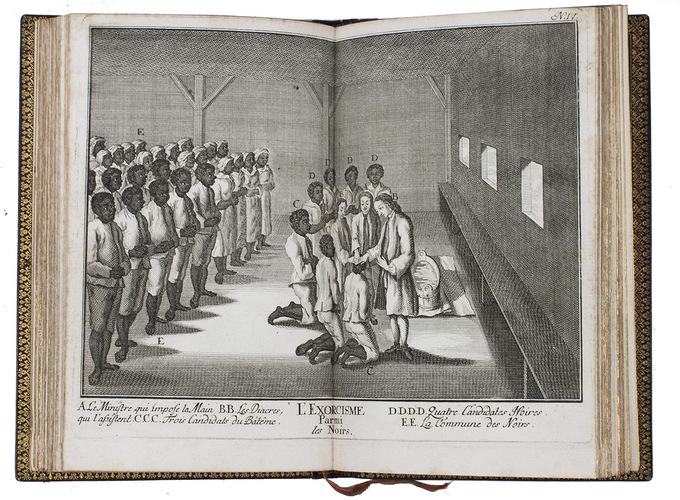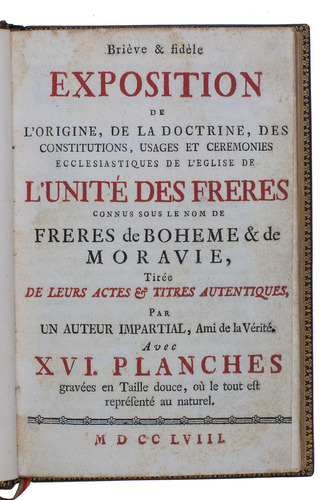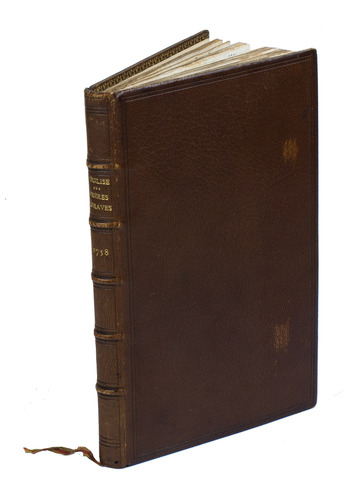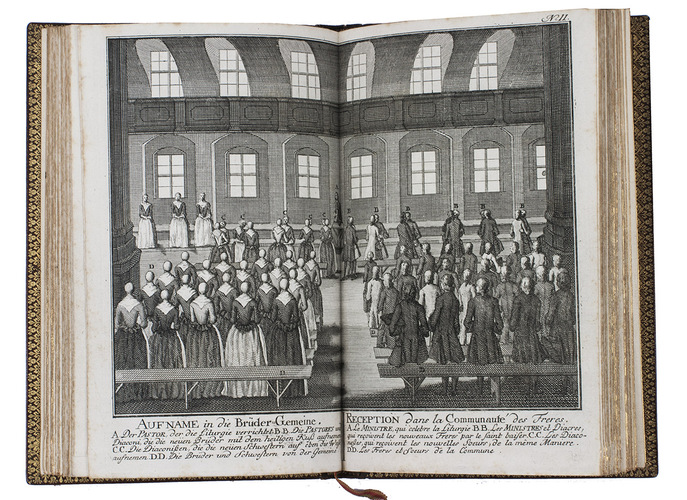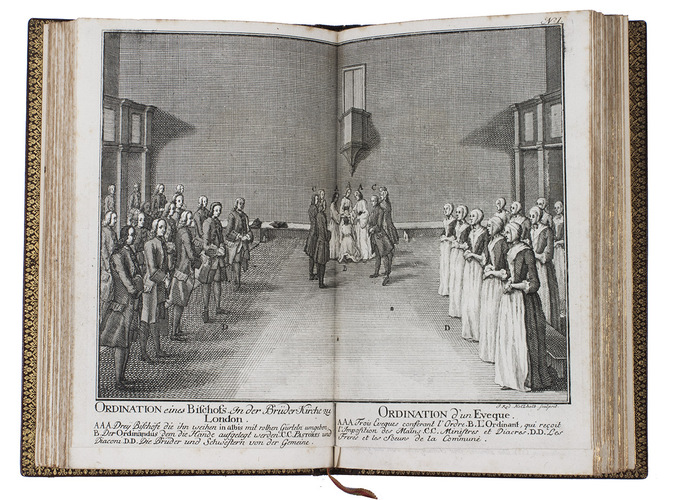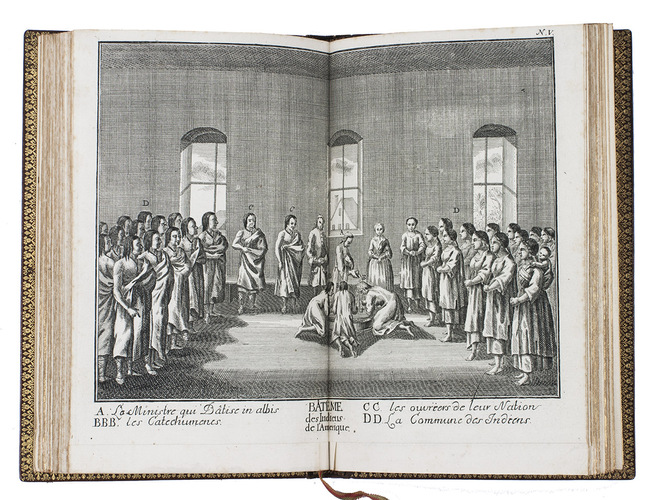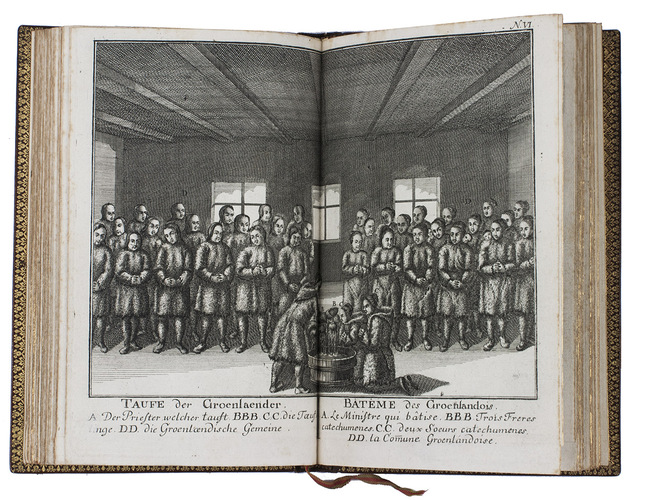 [CRANZ, David and/or J.K. ULRICH].
Briève & fidèle exposition de l'origine, de la doctrine, des constitutions, usages et ceremonies ecclesiastiques de l'eglise de l'unité des freres connus sous le nom de Freres de Boheme & de Moravie, ... avec XVI. planches.
[Saxony?], 1758. 8vo. With 16 numbered double-page engraved plates. Brown morocco (Lyon, ca. 1900) with gold-tooled turn-ins, signed by L(ouis) GUÉTANT. 87 pp.
€ 4,500
First edition in French, published one year after the first German edition, of the first work attributed to David Cranz, missionary in the Moravian United Brethren, best known for his 1765 description of Greenland. The present work gives a history of the United Brethren, their beliefs and their practices, both in Europe and in their missions in America. The church was established in 1457, but the book concentrates on its history since its establishment in Herrnhut (Saxony, near the Moravian border) under Count Nikolaus Ludwig von Zinzendorf in 1722. Under his guidance the church set up their mission in Greenland in 1733, and a 1747 act of Parliament under George II granted them permission to practice their religion freely in the British colonies in America. The illustrations show ordination, induction, baptism, communion, marriage, exorcism, an agape feast and other activities in the Moravian Church, as well as their missionary work among black slaves in the West Indies (2 plates), American Indians (probably in Pennsylvania) and native Greenlanders.
With the gold-stamped leather armorial bookplate of Noé de Salvert. In very good condition, with occasion light marginal foxing. The beautiful binding by the deluxe binder Louis Guétant (active in Lyon ca. 1895-ca. 1920?) is in fine condition, with only a couple scratches on the back cover. A rare and important primary source for the Moravian United Brethren, with remarkable plates of Greenland Eskimos, American Indians and black West Indian slaves. Brunet I, col. 1258; James Ford Bell B-426; Sabin 7935.
Related Subjects: