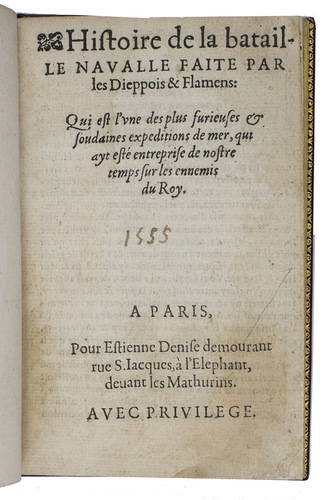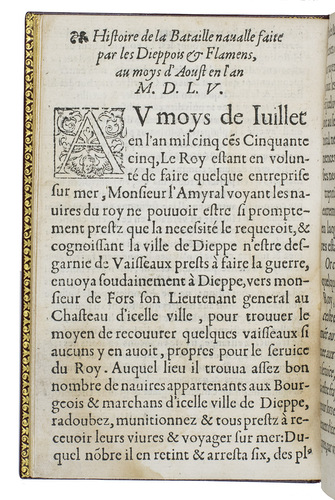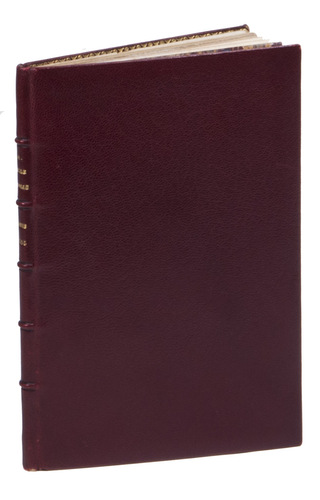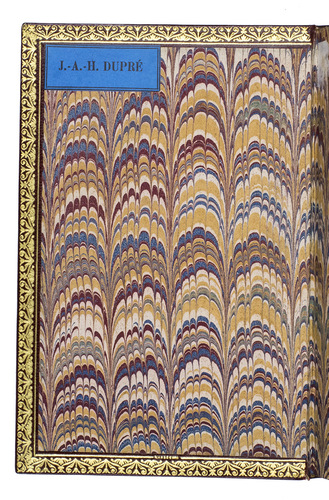 [GUILLAS, Denis].
Histoire de la bataille navalle faite par les Dieppois & Flamans: qui est l'une des plus furieuses & soudaines expeditions de mer, qui ayt esté entreprise de nostre temps sur les ennemis du Roy.
Paris, Estienne Denise, [1557?]. Small 8vo (15 x 10 cm). With 2 woodcut decorated initials and one cast fleuron (Vervliet, Vine leaf ornaments 173). Set in roman type with incidental italic. Finely executed late 19th-century(?) French red morocco by René Aussour, gold-tooled turn-ins, title, place of publication and date 1555 in gold in 2nd and 3rd of 6 spine compartments, gilt edges. [51], [1 blank] pp.
€ 7,500
Rare issue of one of the first editions (priority uncertain) of an account of a ferocious sea battle in the Habsburg-Valois Wars (also known as the Italian Wars): 18 small French ships from Dieppe, mostly only 15-60 tonne though some are nevertheless described as galleons, defeated 23 larger Flemish ships. The battle, which took place in August 1555, was one of the fiercest of the day putting both sides in great danger. It was recently the subject of a Discovery channel television documentary. The book gives a remarkably detailed account, especially from the French side, with the names, captains and capacities of all the French ships. Our undated issue of the book, with a Paris imprint must be one mentioned by Polak: "J'ai vu un autre exemplaire avec le même titre, imprimé à Paris chez Estienne Denise, s.d."
The small owner's label of J.-A.-H. Dupré, printed letterpress on blue paper, is 19th-century in style, as are the binding and endpapers, but René Aussour appears to have been active to 1931 so the binding and label cannot be earlier than late nineteenth-century. With an early manuscript date "1555" on the title-page. Trimmed close to the text but with no loss and in good condition, with minor water stains. Polak 4478 & 10297; USTC 29853 (3 copies); cf. Graesse III, p. 288 (Regnault issue); for the authorship: Thieury, ed., Combat naval-1555 (1861); not in JCB.
Related Subjects: