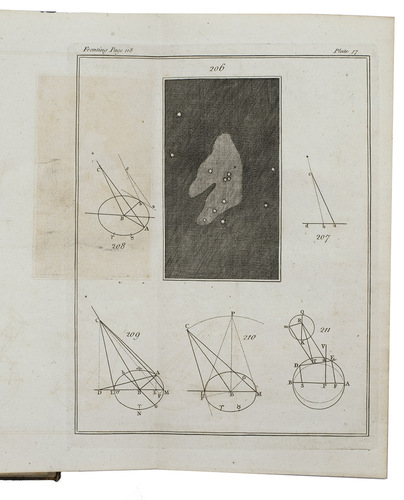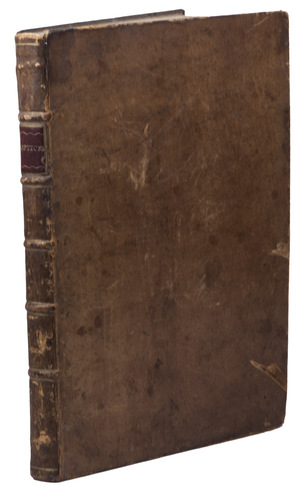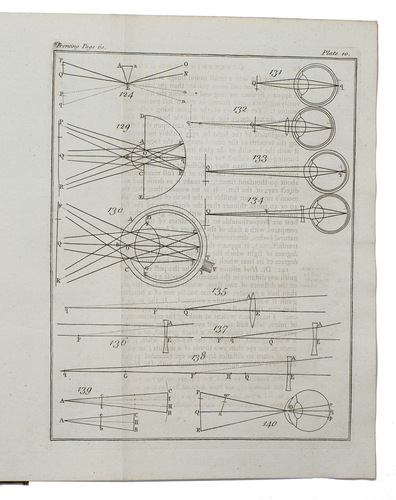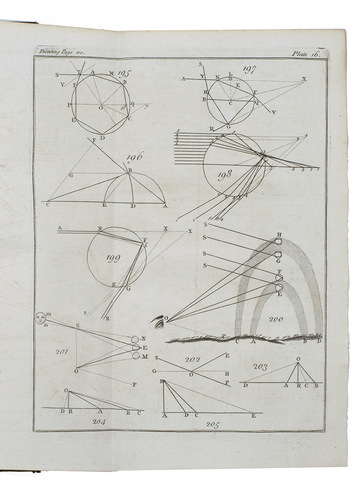 [SMITH, Robert and others].
The elementary parts of Dr. Smith's compleat system of opticks, selected and arranged for the use of students at the universities: to which are added in the form of notes some explanatory propositions from other authors.
Cambridge, printed by J. Archdeacon, 1778. Large 4to (27 x 20.5 cm). With 17 numbered, folding engraved plates. Contemporary gold-tooled brown sprinkled calf, gold-tooled red morocco spine label, gold-tooled board edges. VI, [9], [1 blank], 119, [1 blank] pp.
€ 6,000
First edition of an abridged, adapted and illustrated version of the first, and widely read, textbook on the subject of optics, by the English mathematician and music theorist Robert Smith (1689-1768). The present adaptation not only includes Smith's influential theories on the different properties of light, but also related works by others such as Newton's experiments to prove that white light contains many colours, edited and published for the benefit of university students. The original, A compleat system of opticks, published in 1738 was translated into French, Dutch and German in the second half of the 18th century. The books presenting Smith's theories, including the present one, were considered the best textbooks on optics for more than 150 years after the publication of his Compleat system. Smith was Plumian professor of astronomy and experimental philosophy at Cambridge University from 1716 to 1760 and was elected a fellow of the Royal Society in 1718.
With the armorial bookplate of the Massy (or Massey) family (with the name and the motto "pro libertate patriae") on the front paste-down, and with an owners inscription on the title-page: "The R. Hon.bl. HH. Lord Baron Massy, Hermitage Co Limerick". Boards and spine show slight signs of wear, without affecting the integrity of the binding, occasional, very light foxing, but overall in very good condition. ESTC T112877. For the author: J. Barrow-Green, "A corrective to the spirit [...]", Annals of Science 56 (1999) pp. 271-316.
Related Subjects: